Debora caught our eye in the book "Good night stories for rebel girls". It was a must to have her in our Spotlight.
Debora: I am Debora and I am a freelance illustrator and graphic designer from Bologna (Italy). I love pencils, trees, folk music, the sea, contemporary dance and picture books.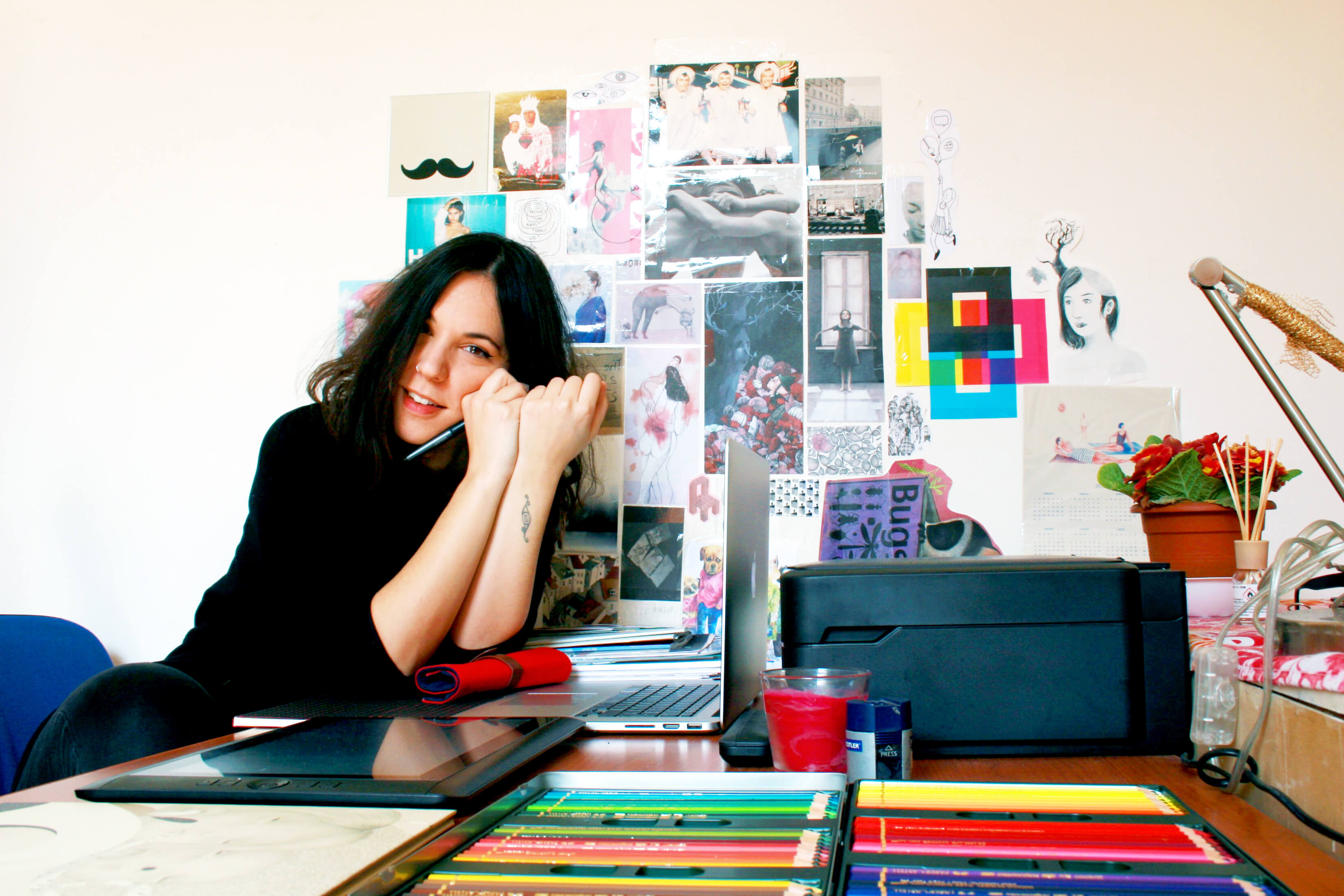 Subsign: What was your childhood like? Do you think your experiences from childhood have influenced your present creative endeavors?
Debora: I had an happy childhood with my parents and my younger brother Simone. I was born in a small town close to the seaside in nothern Italy. I was a really shy little girl (and I am still, not that young now, but super shy for sure). I loved going to school and to dance class in the afternoon.
My dad was a passionate collector of old postcards, stamps and books and sometimes he took me to vintage outdoor markets with him. It was magical to be surrounded by all that old stuff! I think it has influenced my style a lot. In fact I love pastel colors, and I often use vintage papers in my illustrations. Few years ago I scanned a small part of his collection and I like to insert pieces of those documents in my drawings.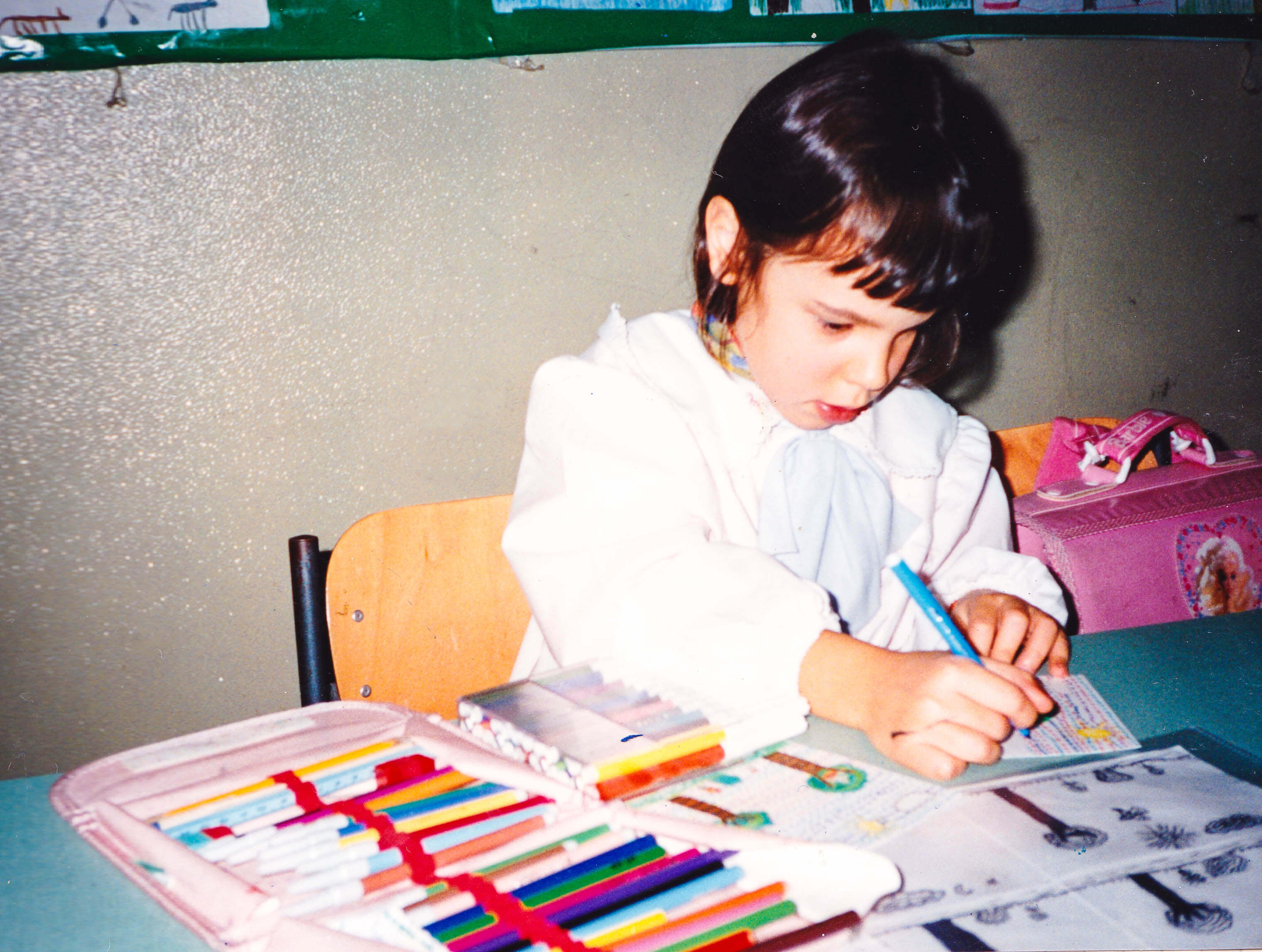 Subsign: What did you wanted to be as a grown up?
Debora: When I was in elementary school I dreamt to be a teacher of Italian and a dancer at first. Then, at 8, I started playing the piano so I decided I wanted to be a musician. I changed my mind so many times, but I think that's part of the beauty of growing up.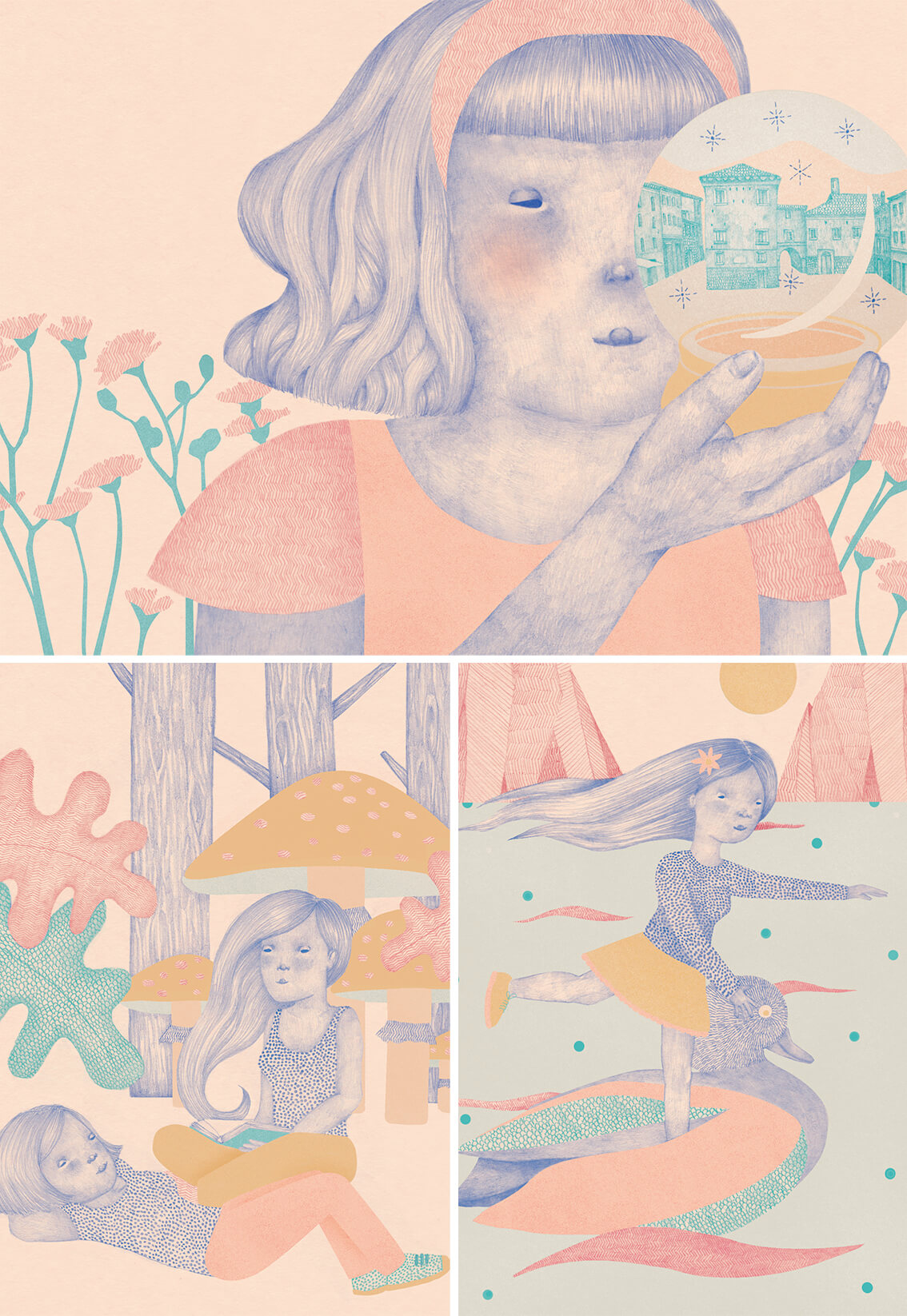 Subsign: How does your workstation look like?
Debora: I work in my home in Bologna. At the moment my workstation is a messy table close to my bed and my keyboard. It is always full of papers, pencils and books, with a small corner left for my computer and my graphic tablet. The wall is covered by images I found, a completely white wall was not for me. But I dream to have a new studio soon, hopefully full of light, space, and a lot of plants.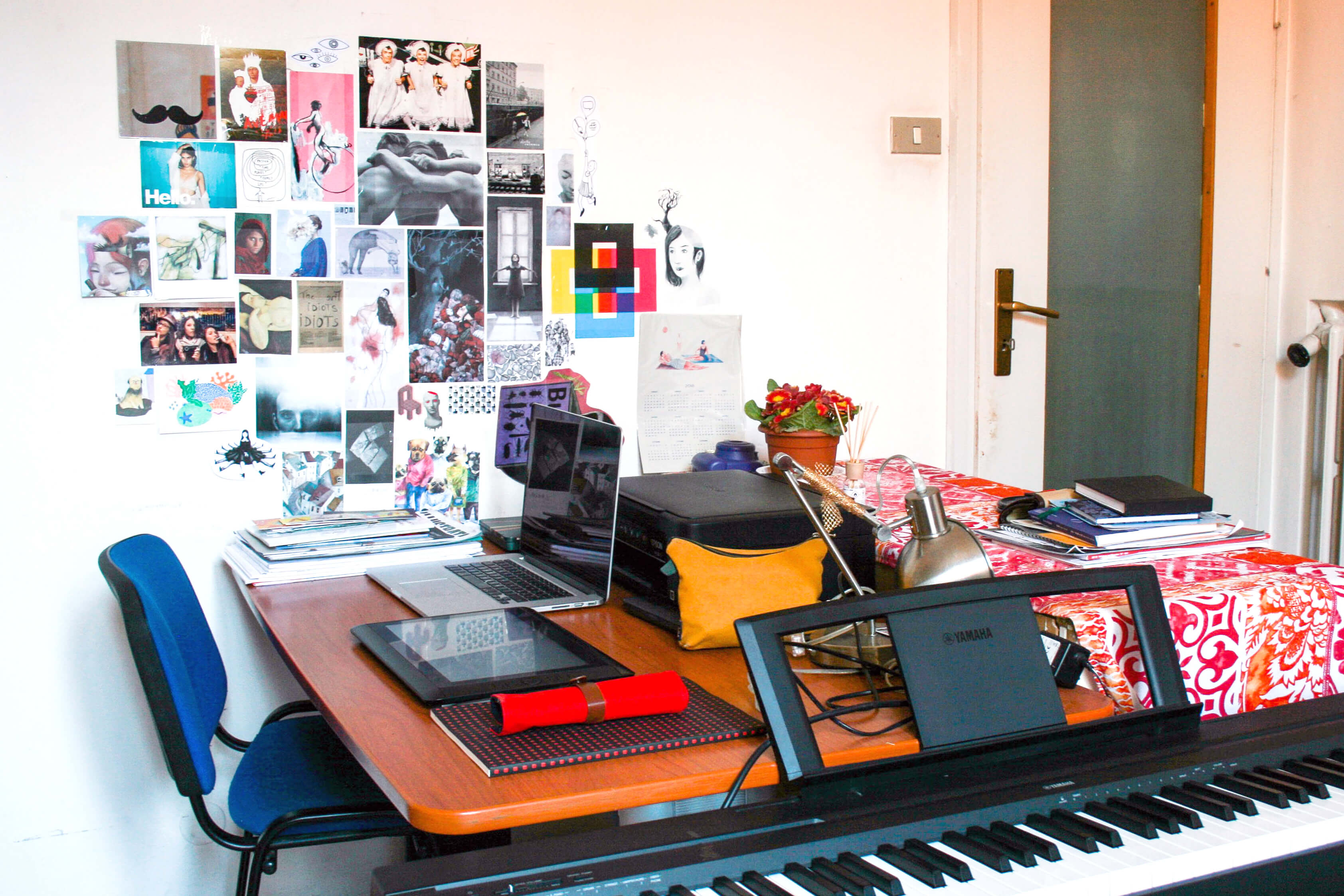 Subsign: Do you have a work style? How would you describe it?
Debora: I don't feel like having a particoular style. It's quite natural, I try to accept what come without being too judgmental toward myself. The ones who know me often say what I draw reflects my personality: dreamy, silent and romantic.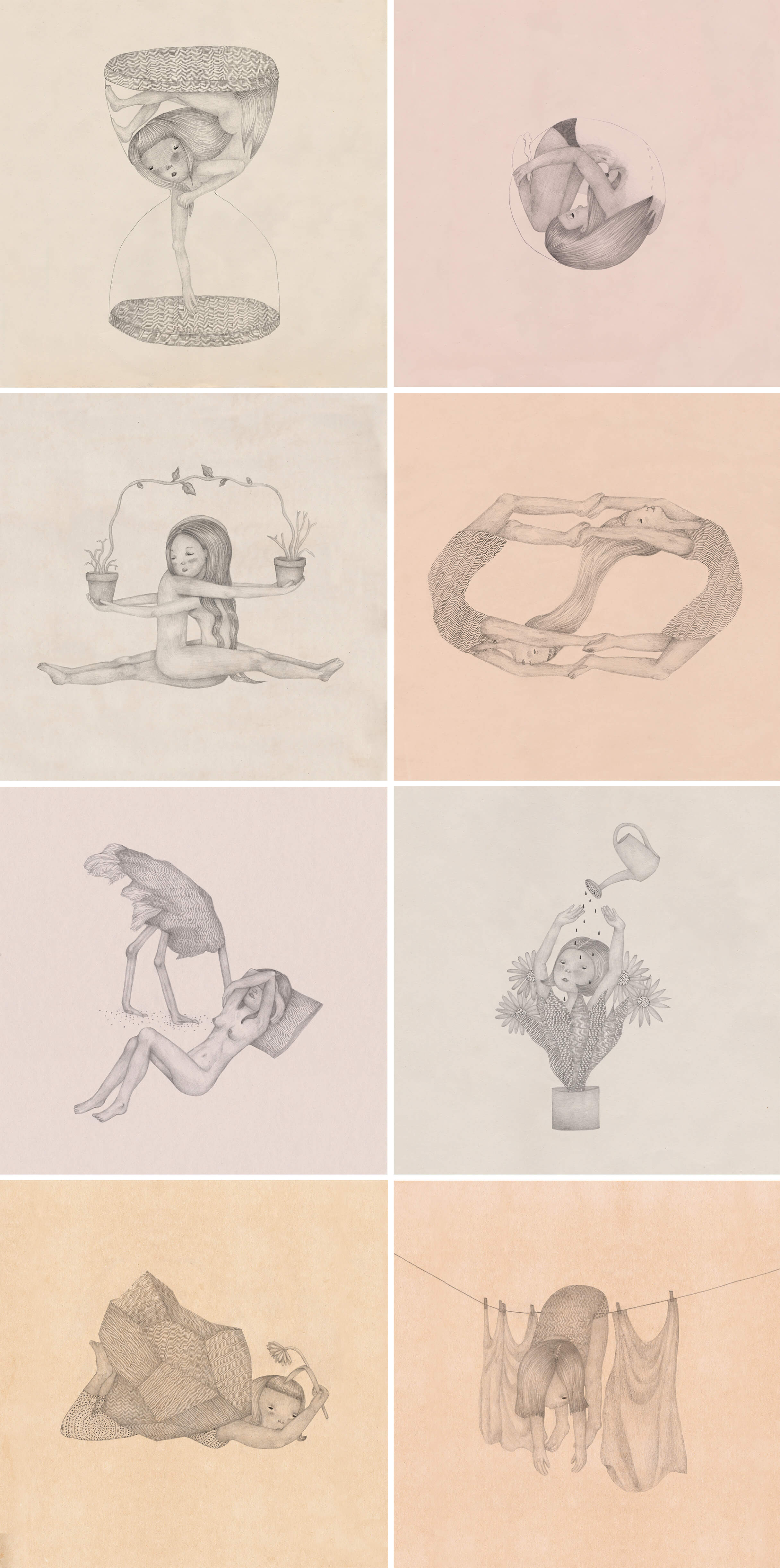 Subsign: Can you share with us how your creative process works? 
Debora: Everything starts with few hours of "white page panic"ahah
When I am able to win it I begin to use pencils. I sketch first and then draw my characters with 3H pencil. After that I scan them and add color digitally. But I'd love to try new techniques soon, colored pencils and watercolor especially. I would like to use my computer less and less in my future so my goal at the moment is to learn how to use colors in a new way.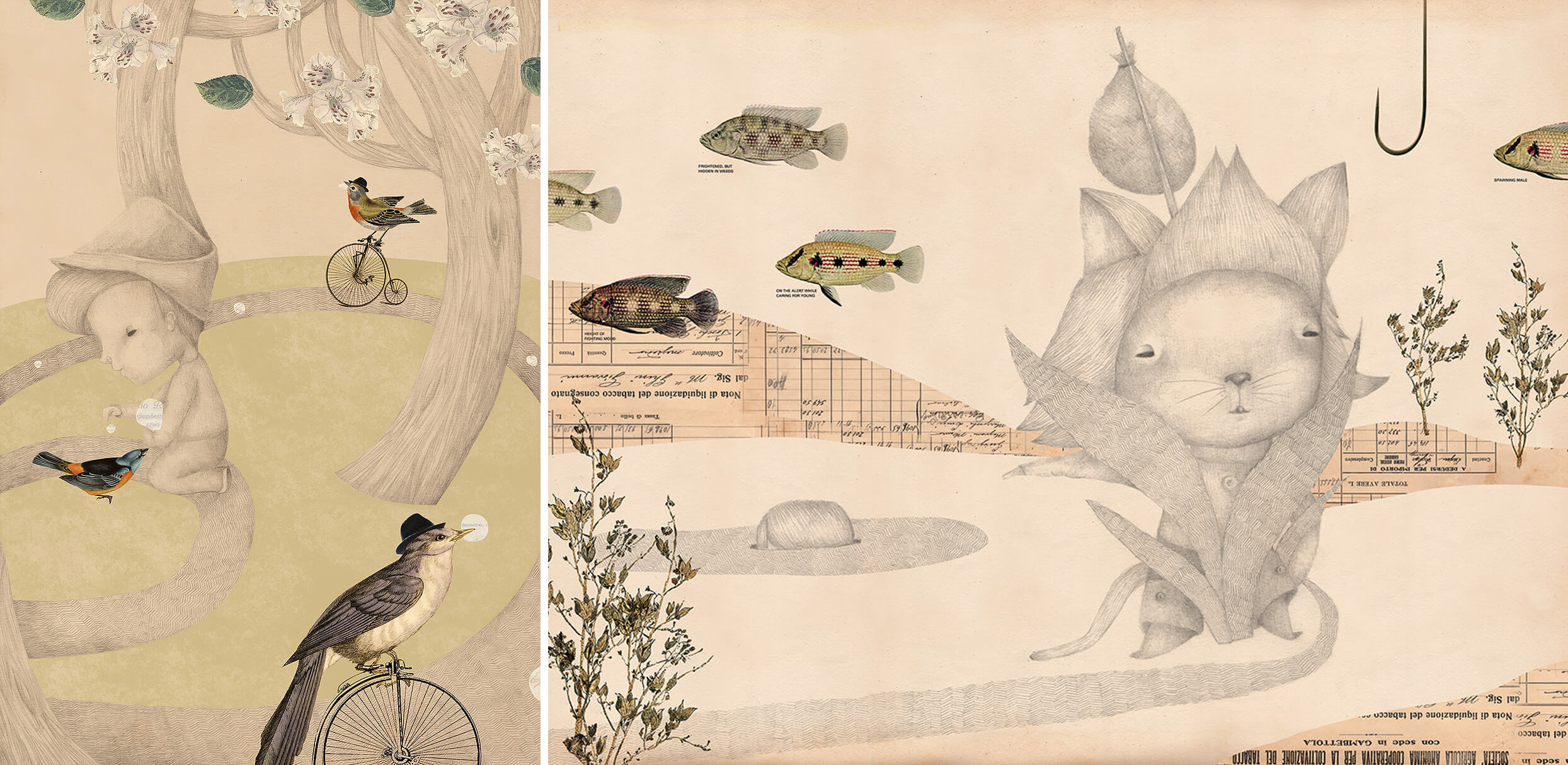 Subsign: What is your favorite work you have done so far?
Debora: It is so difficult to choose because I feel a special connections with all of my works, but if I have to pick one I would say it is my first picture book for children, published by Kalimat in 2017. It's called "The sound of the sea". It's a dream that came true so I think it will probably always have a special place in my heart.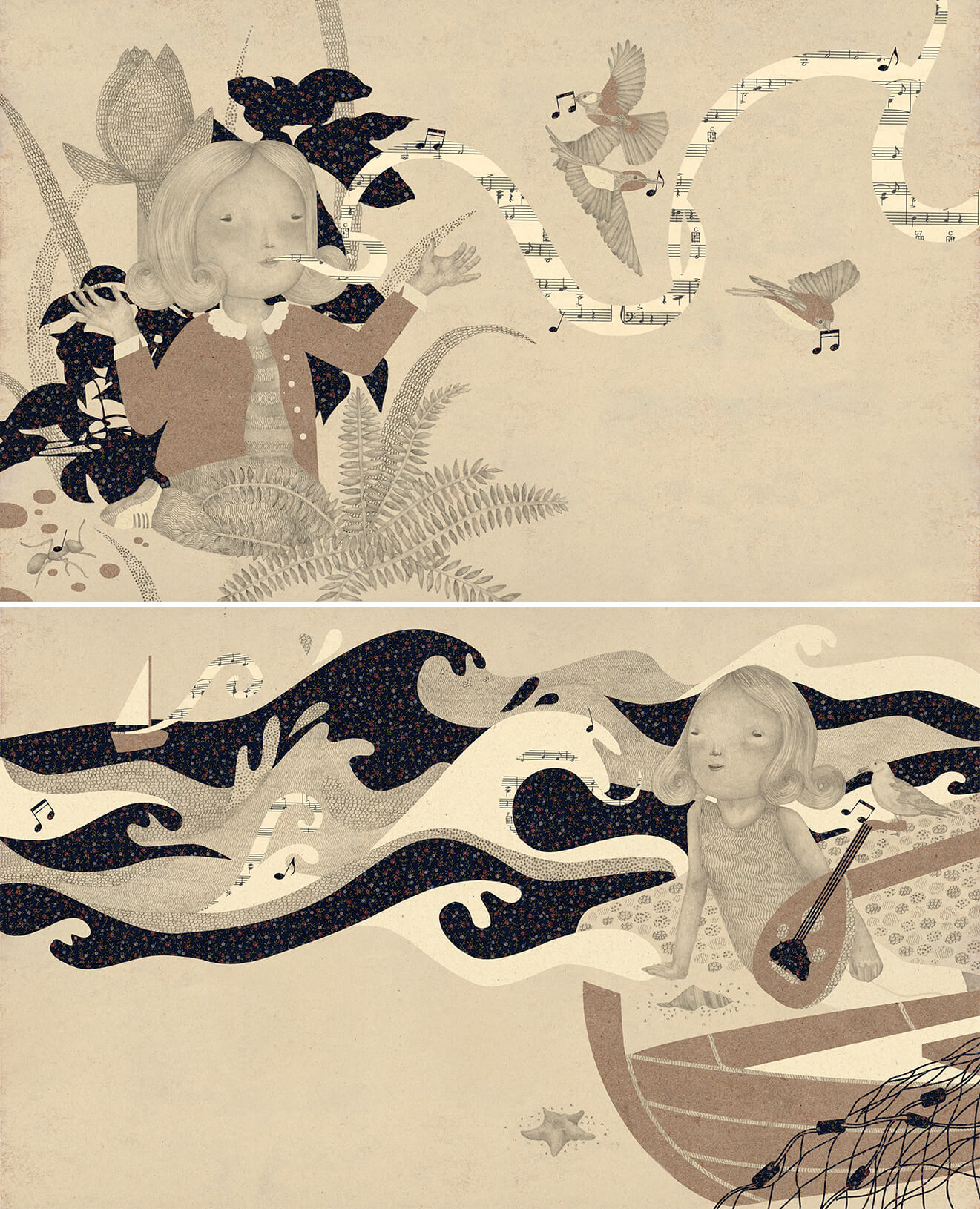 Subsign: Who do you follow for inspiration?
Debora: I think the world is full of things that can inspire a creative: a new book, a new song, a new city, a new friend. So I try to be always curious and "hungry" and to focus on what surrounds me. Some illustrators I deeply admire and I try to keep an eye on are: Joanna Concejo, Beatrice Alemagna, Gabriel Pacheco, Rebecca Dautremer.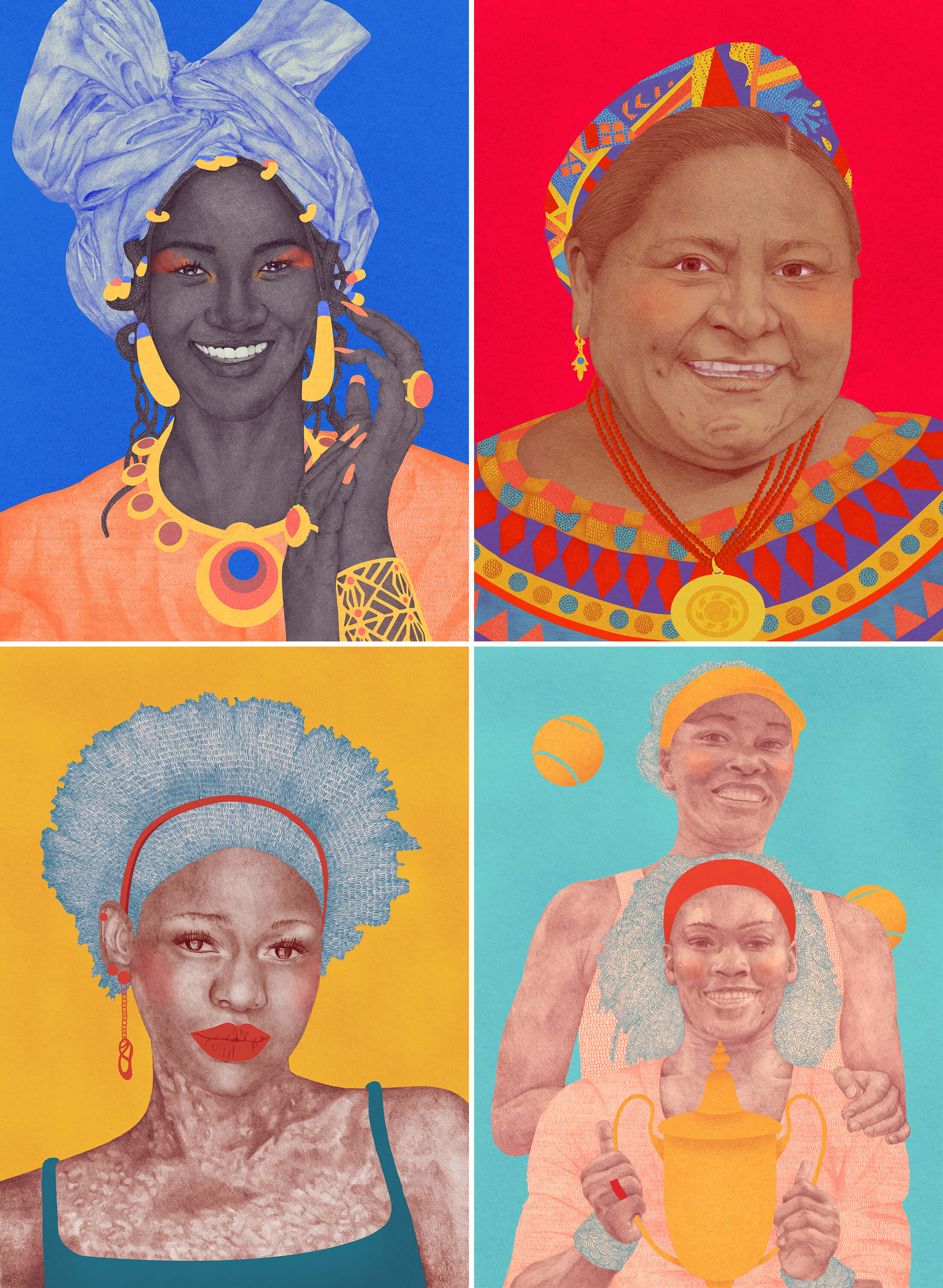 Subsign: What advice could you give to someone starting out in the creative field of work?
Debora: Even if I am 30 and I have been working for 7 years I still fell like I am a complete beginner. Maybe I would say "believe in your passion and have a lot of fun with it".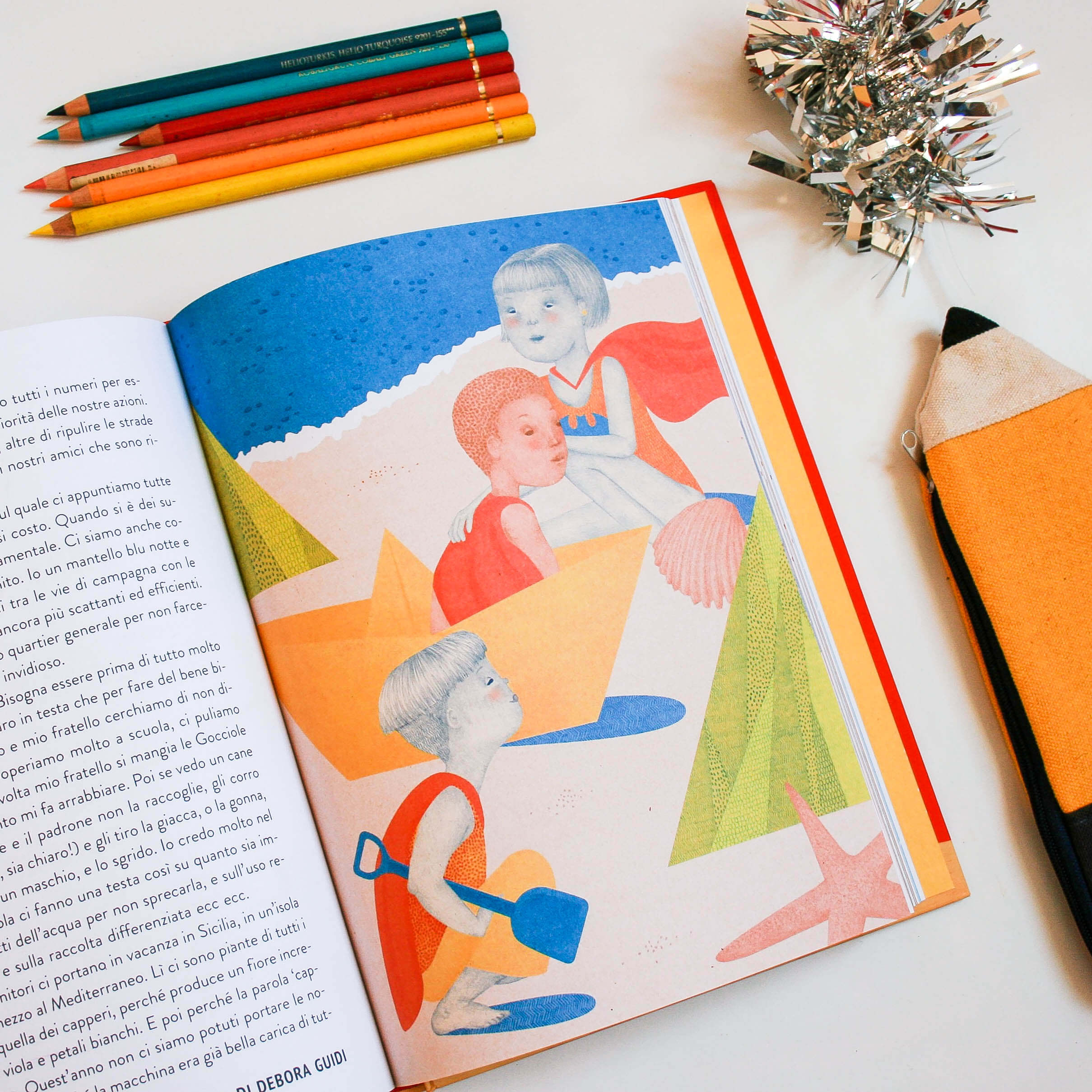 Subsign: If you would have a super power, what would it be?
Debora: It may sound quite banal but I would say teleportation. Deleting all of the distances would be amazing. Breakfast in Iceland, a pizza in Naples at midday, a the in London at 5 o'clock and a beer in New York in the evening. But maybe just for few days a year 😀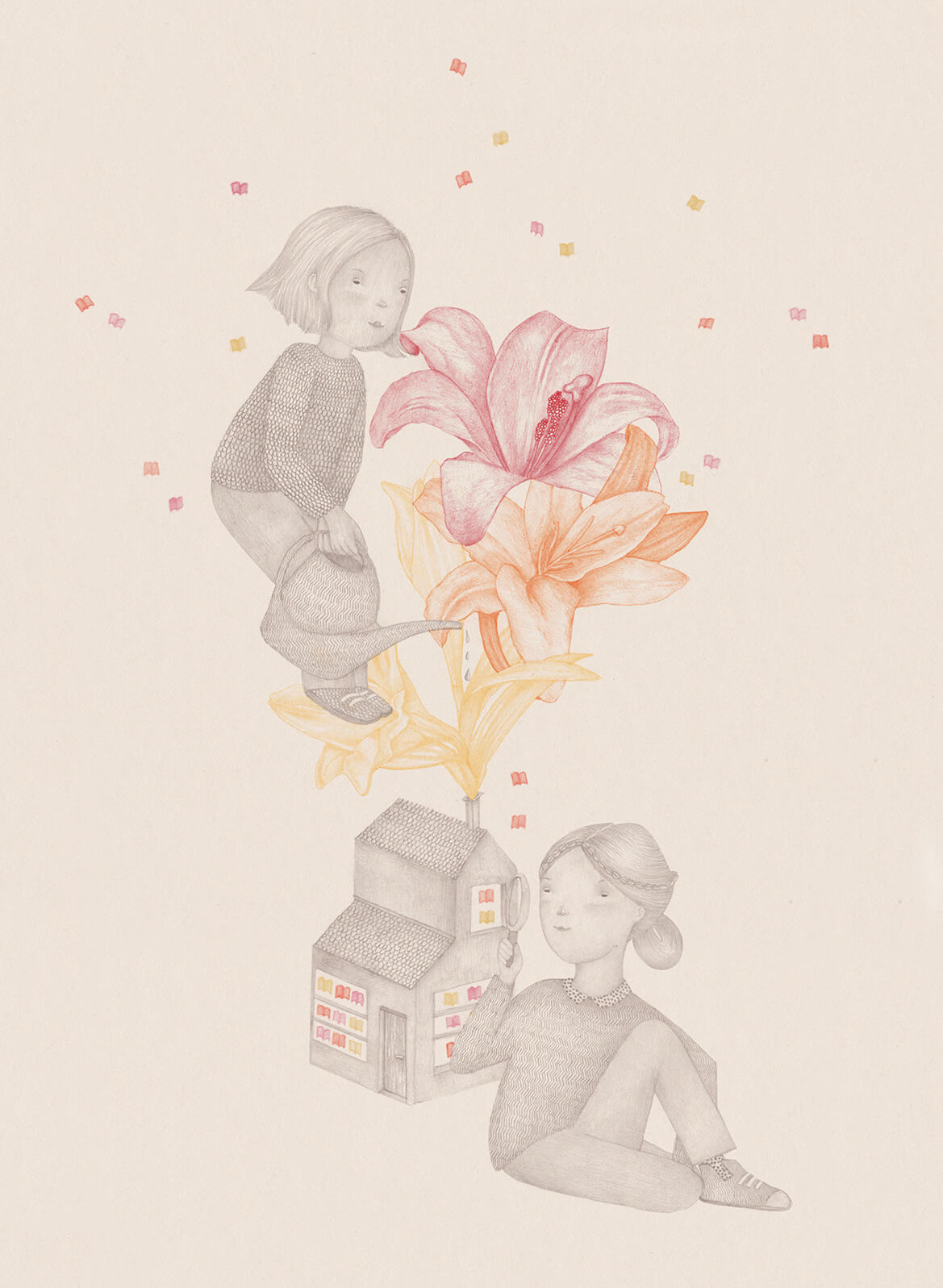 Subsign: Can you recommend for our readers a book, a song and a movie?
Debora: Book: Stoner by John Williams.
Song: Pink Moon by Nick Drake.
Movie: The double life of Veronique by Krzysztof Kieślowski.
Subsign: If you could throw any kind of party, what would it be like and what would it be for?
Debora: An outdoor party in the forest, with white lights hanging from trees, white Italian wine and big pillows on the ground. And of course there should be someone singing and playing the guitar facing the full moon. A little too romantic? I think there wouldn't be a particular reason for it, just for the beauty of being together.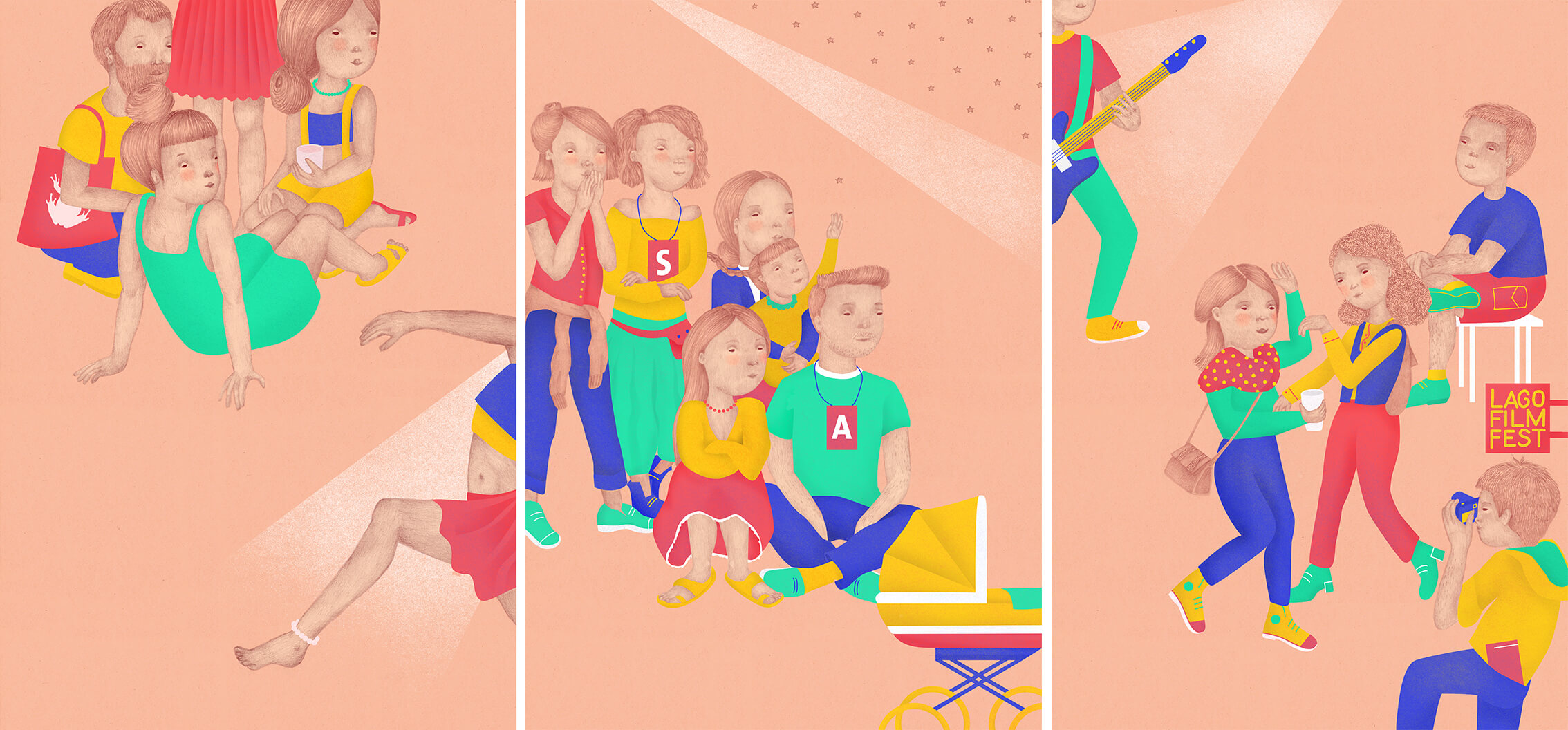 Subsign: What famous people would you invite to the party and why?
Debora: Joni Mitchell, Patti Smith, Pina Bausch, Emily Dickinson because are all women I wish I could say I've spent just a moment with.
Thank you Debora for being a part of it!
If you know an artist that should be in the spotlight, contact us at jojo@subsign.co .
For more of Debora's work you can follow her on the links: Debora's portfolio, Debora on Tumblr, Debora on Behance.