We fell in love with Andra's creations from cuteOshenii. And it was mandatory to get her in our Spotlight.
Andra: I'm a full-time freelance illustrator with a background as an art director. I'm also an addicted to travel, slave to my cat, a planner junkie, a Virgo, a foodie, a Romanian.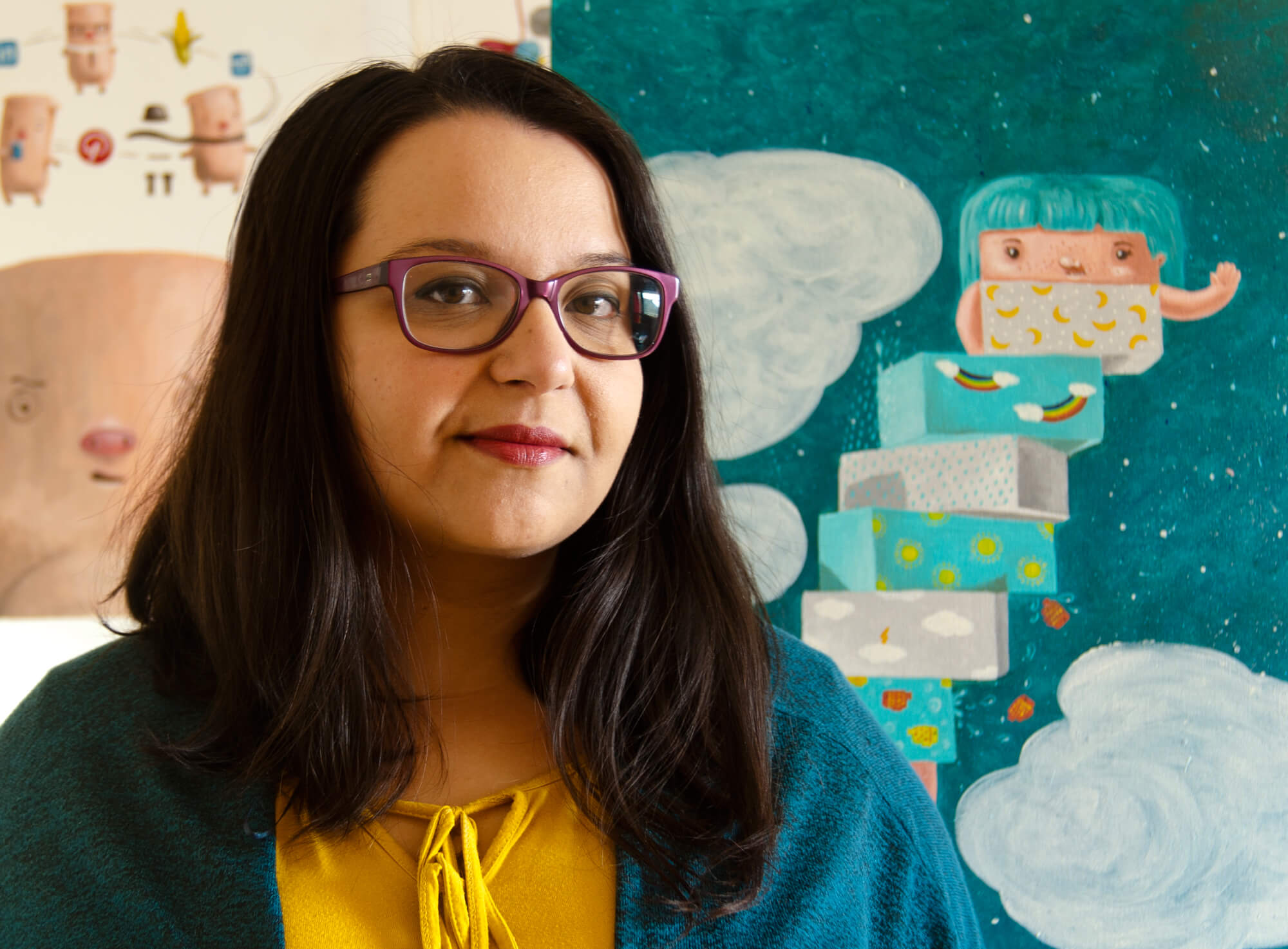 Subsign: What was your childhood like? Do you think your experiences from childhood have influenced your present creative endeavors?
Andra: I had a pretty regular childhood so no story there. Also, I didn't like drawing that much back then except Disney kisses, haha! I think my creative endeavors are influenced by my everyday life and are always changing and hopefully improving.

Subsign: What did you want to be as a grown up?
Andra: As a child, I had lots of different phases of wanting to be a doctor to wanting to be a businesswoman. However, it wasn't until college that I wanted to be an artist.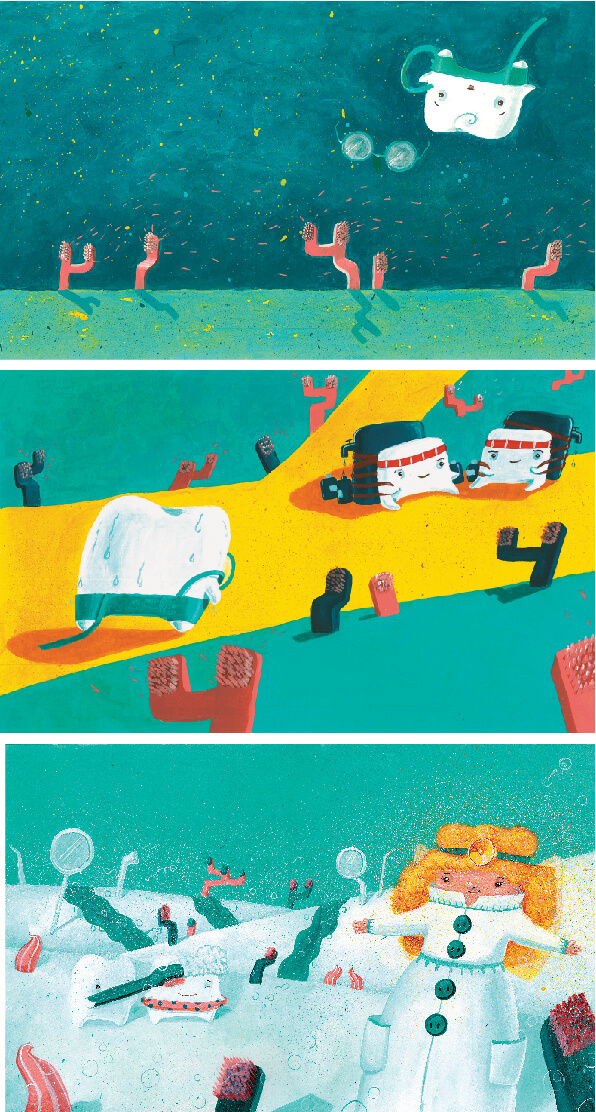 Subsign: How does your workstation look like?
Andra: It rarely looks like in this photo. Most of the time I have some typical "college midnight study" type of refreshments or snacks like coke, 3in1, and veggie chips. Also my cat is sitting on whatever I am working.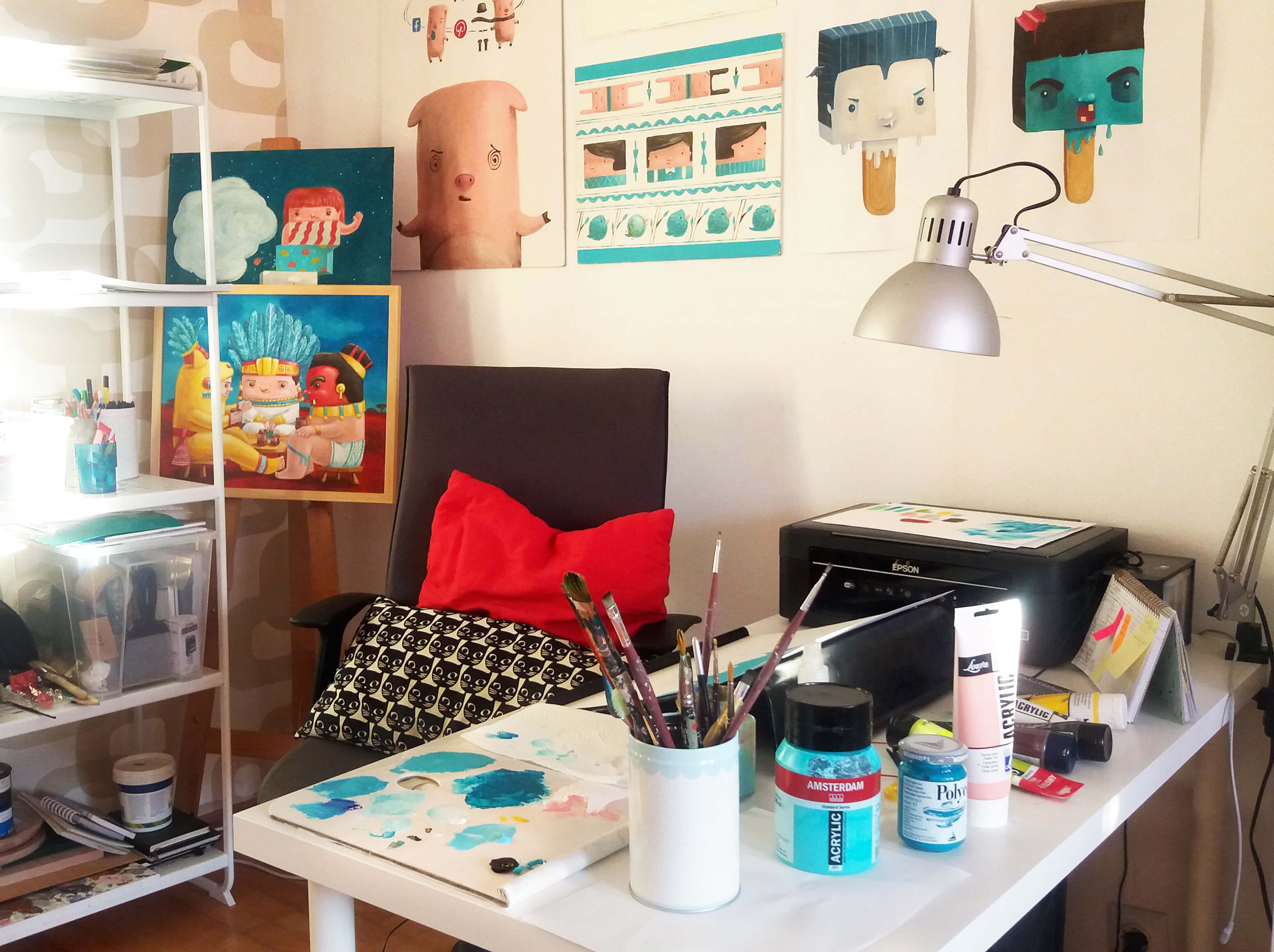 Subsign: Do you have a work style? How would you describe it?
Andra: I have "cuteOshenii". It's a made-up word meaning "all things cute" that names my character "species" They are a little chubby, square-shaped, whimsical and awkward. I guess my style is more graphic using basic shapes, but also a little painterly since I work in acrylics. I also love turquoise and it's in almost all my illustrations along with other bold colors.
Subsign: Can you share with us how your creative process works?
Andra: It's a combination of careful planning and spontaneity, lists and inspiration and sometimes angst. First, I do my research, I doodle, I doubt, write keywords etc. I never know exactly when the idea will pop, but I am confident it will. After that, I start drawing and painting. The painting part is filled with moments of dread, fun, hate and excitement and hopefully satisfaction at the end.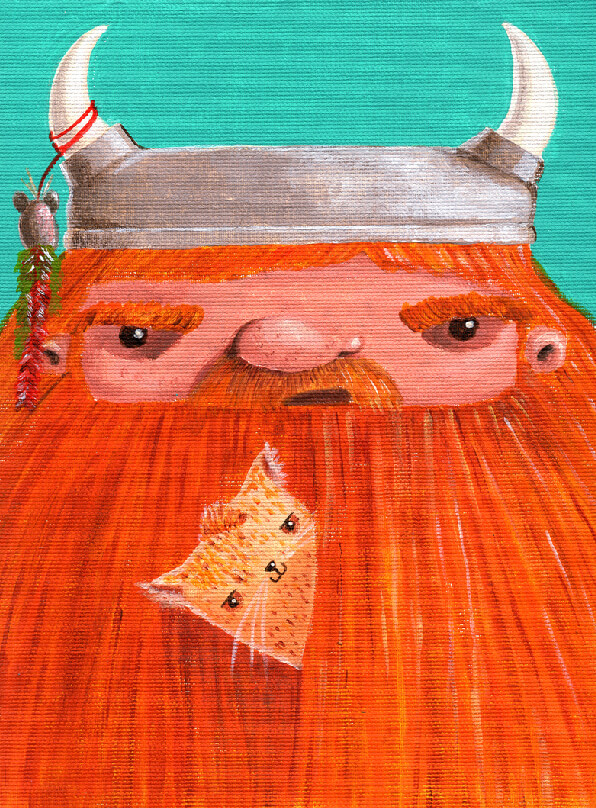 Subsign: What is your favorite work you have done so far?
Andra: It's called "Hot cocoa – the missing chapter", it was done for a group show with Romanian Illustrators Club and it pushed me a little out of my comfort zone. I guess that's the main reason why it's my favorite.
Subsign: Who do you follow for inspiration?
Andra: I always turn to my favorite illustrator of all time Rebecca Dautremer when I need a little push to do better. Lately, I've also been watching Fran Meneses vlog, a fellow illustrator, because of her honest stories about the freelance life.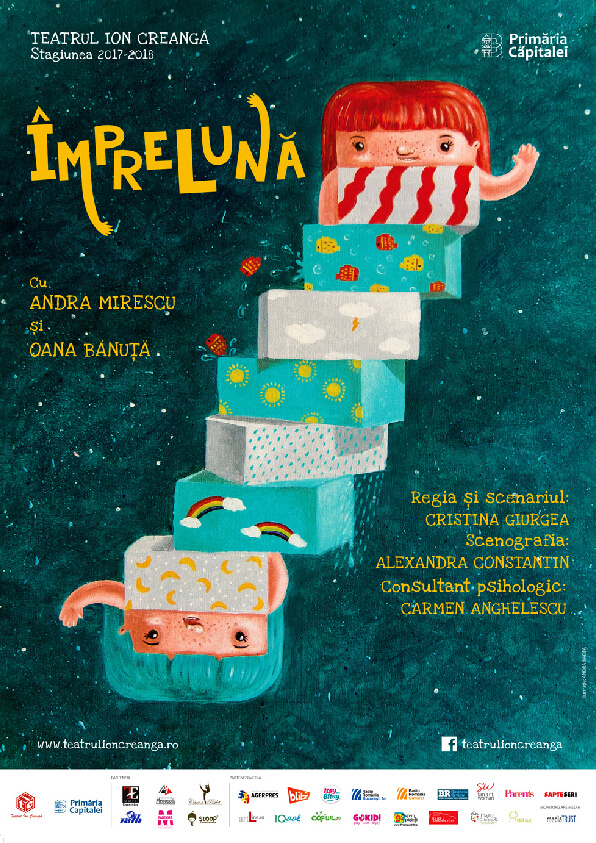 Subsign: What advice would you give to someone starting out in the creative field of work?
Andra: Don't be too shy to ask for projects, for advice, for feedback. Don't let negative feedbacks or lack of response put you down (at least not for too long, we are all human). Keep your eyes and ears open and your hands working.
Subsign: If you would have a superpower, what would it be?
Andra: I love the idea of being able to paint with your mind like if you dream something it immediately shows on a canvas. I think that could be pretty cool. Or scary…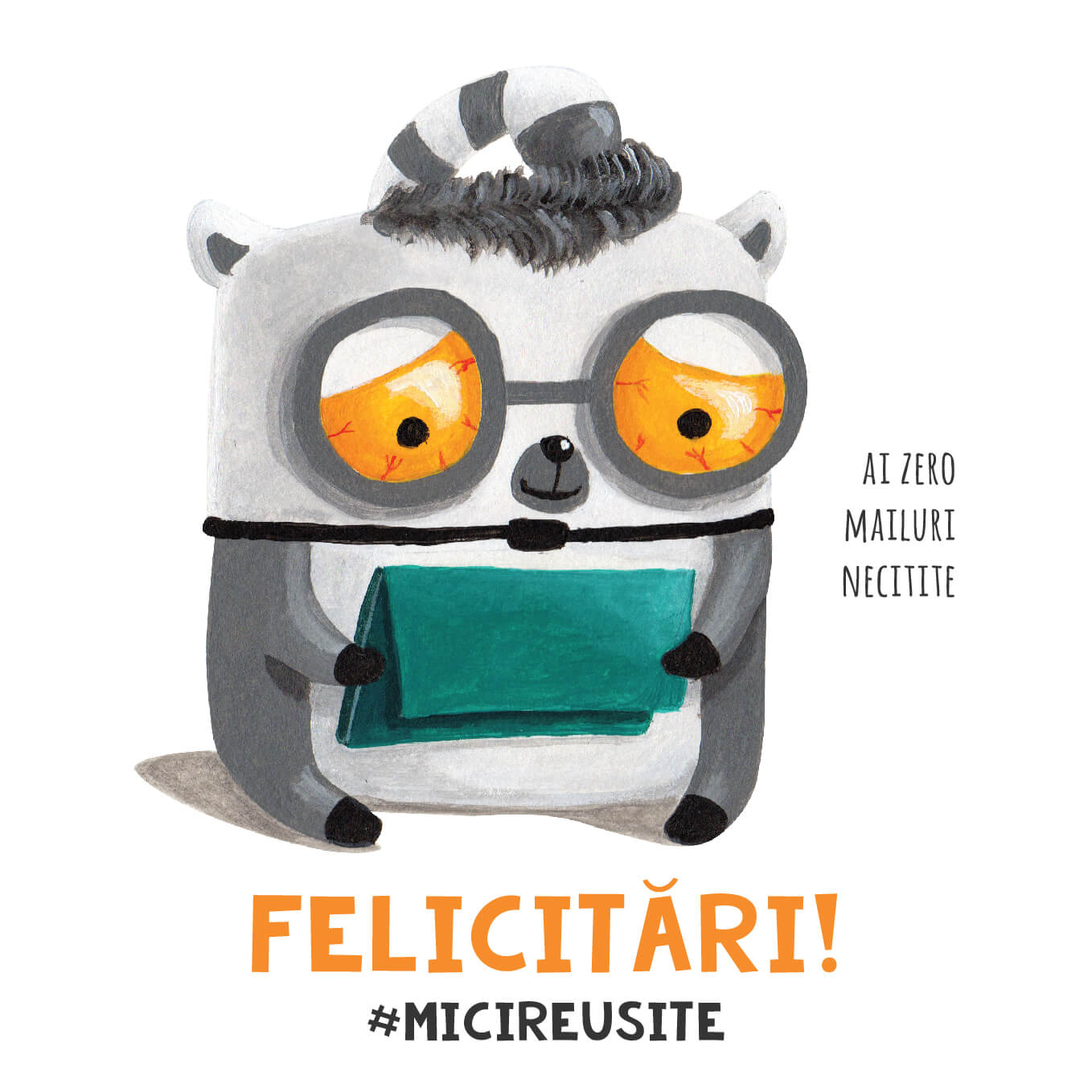 Subsign: Can you recommend for our readers a book, a song, and a movie?
Andra: I'm currently reading "Sapiens: A brief history of humankind" by Yuval Noah Harari – it's a great and entertaining non-fiction that helps you understand some things about your fellow man. In music, I'm kind of into George Ezra lately, puts me in a good mood while I'm working. A recent movie I liked would be Guillermo del Toro "The Shape of Water". It's not better than or as good as "Pan's Labyrinth" but it can be visually inspiring.
Subsign: If you could throw any kind of party, what would it be like and what would it be for?
Andra: My dream is to own a beach house, have a small studio with a sea view so I guess a housewarming party by the sea wouldn't be that bad.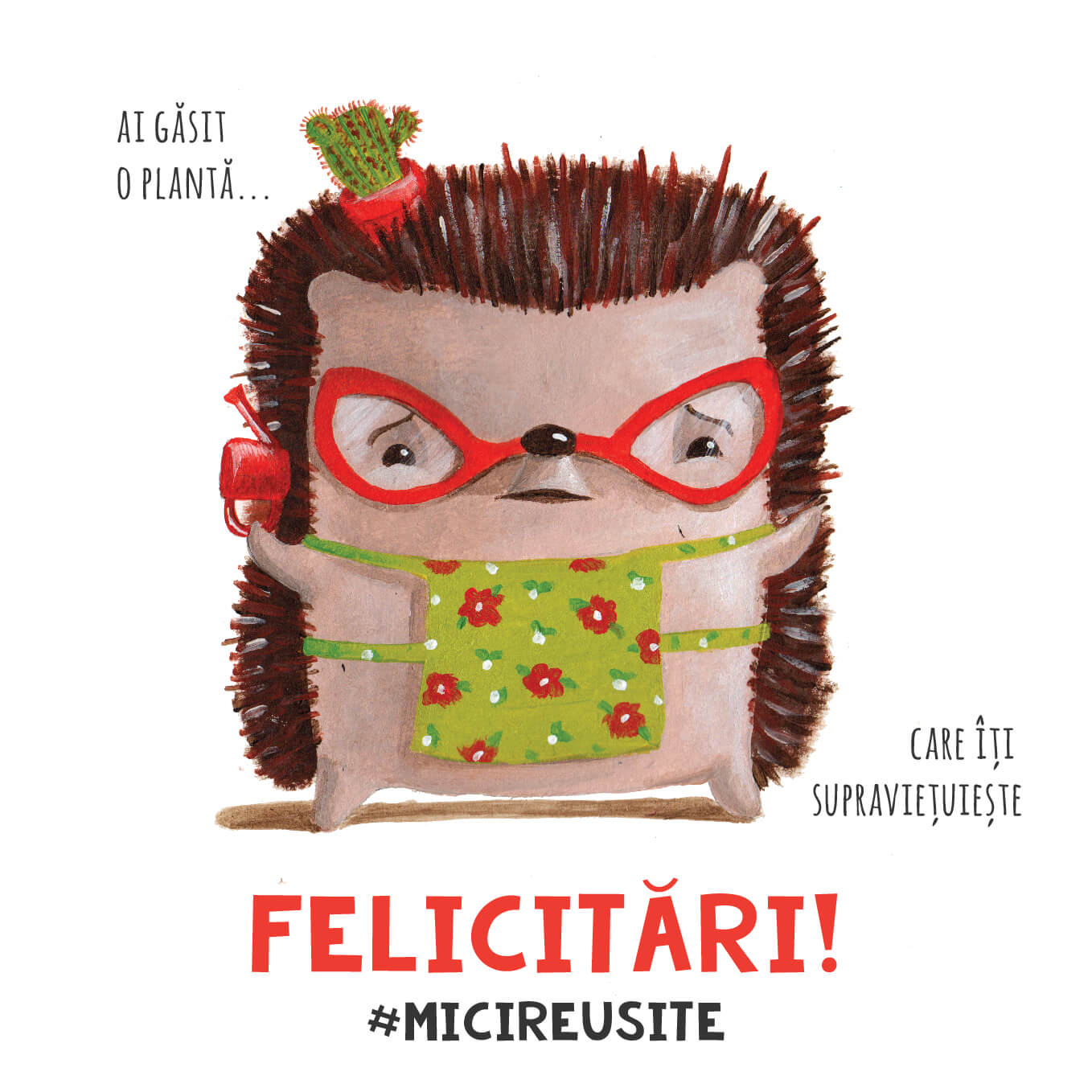 Subsign: What famous people would you invite to the party and why?
Andra: I like mixing odd people, I think you can always learn more from someone very different than you. So I would mix some crazy party people like Seth Rogen and Jack Black with a cynical hipster like Damien Hirst and have Elon Musk talk all night about changing the world or gossiping about Zuckerberg. I don't wanna give away the whole guest list, you know, in case it ever actually happens, haha!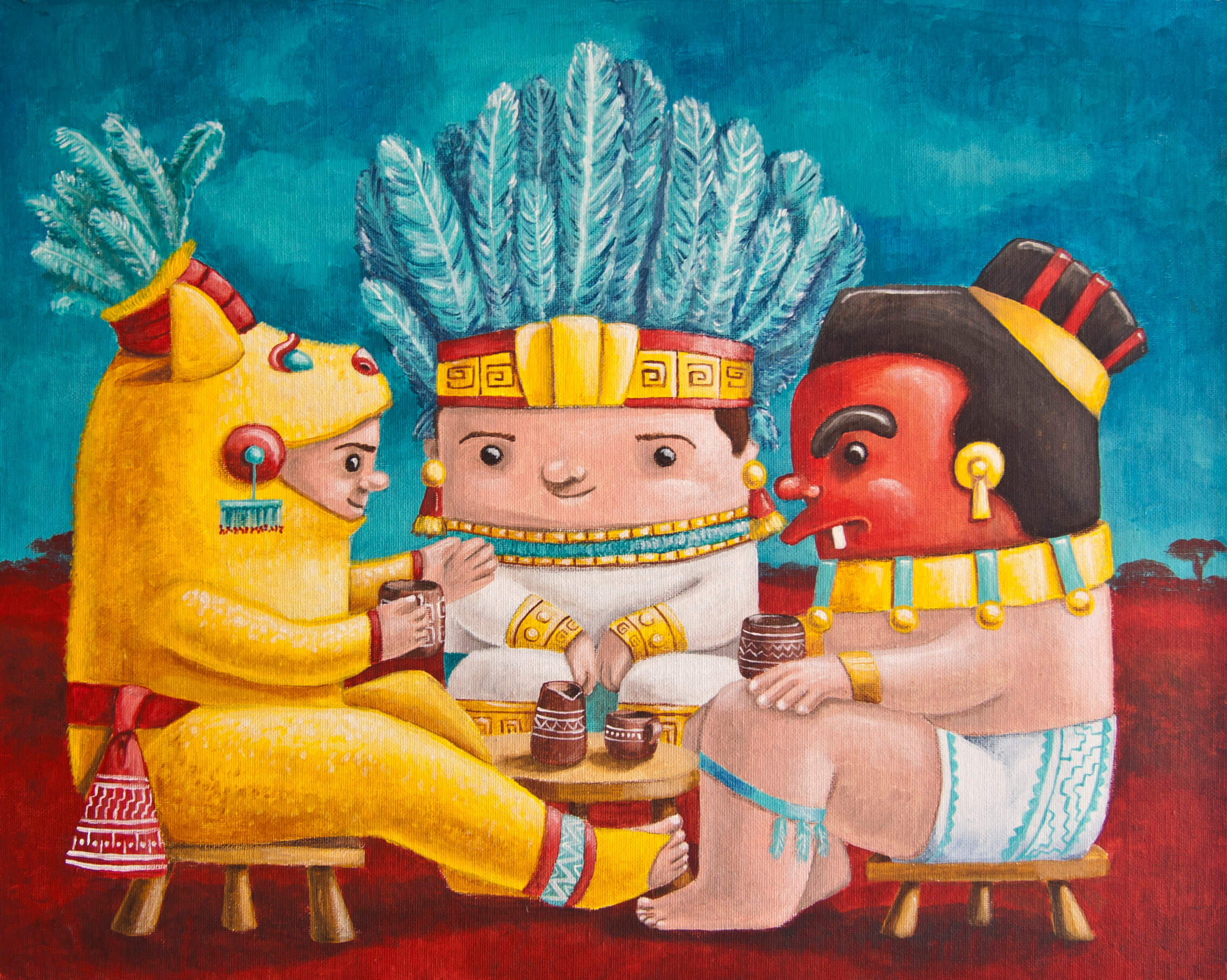 Thank you, Andra, for being a part of it!
If you know an artist that should be in the spotlight, contact us at jojo@subsign.co .
For more of Andra's work, you can follow her on the links: Andra's portfolio, Andra on Facebook.