Among our many passions, we are fond of video editing and filming. So we thought, what a better person to answer our questions than Vasea?
Vasea: I think of myself as a happy person. I love laughing or at least smile. Born and raised in Iasi. I went to the Arts high school and university here in Iasi and afterward, I slowly discovered the world of videography.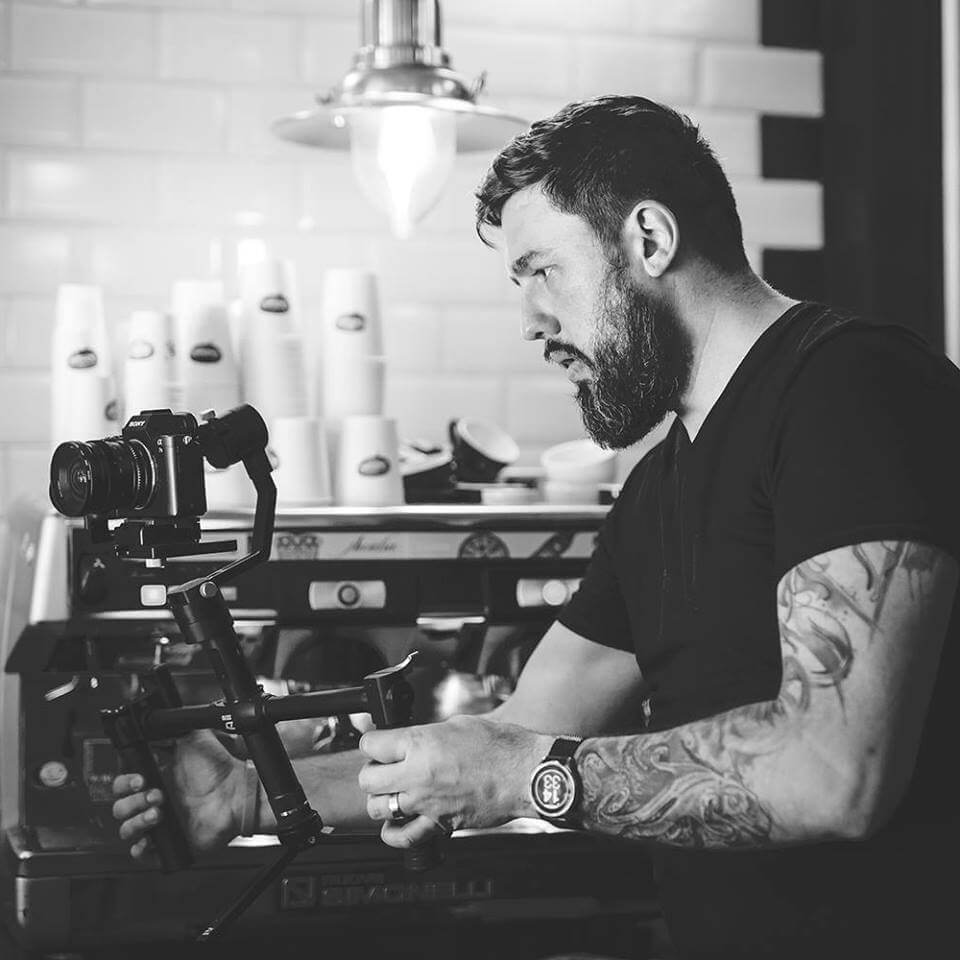 Subsign: What was your childhood like? Do you think your experiences from childhood have influenced your present creative endeavors?
Vasea: My childhood was fascinating. Even now, at 36, I frequently relive some of those moments. I consider it to be the purest moment in someone's life, without a care in the world or pressure from people around you. I am the youngest and maybe that's why I got to be as free as I wanted to. I had the freedom to make my own important choices in life. My passion for arts started in primary school, all of my notebooks had their last page colored in. Coloring, painting, and playing sums up my entire childhood.
After that, towards high school, I didn't know what I wanted to be in life. Visual artist or chef? In the end, I have chosen visual artist because in my hometown there is a really good high school with this profile. During this period of my life, I spent hours, days and weeks drawing. Also, I consider it to be my military training. The organizing and focus required were inspiring. That's where I have learned about patience and productive competition. But last, about cooking…to be continued. It is still my dream next to videography. I consider that my childhood moments have impacted and guided my life and will continue to do so.
Subsign: What did you want to be as a grown up?
Vasea: As I was saying prior to this, a visual artist or chef. 
Subsign: How does your workstation look like?
Vasea: In general, there is chaos in my nest, but a controlled chaos by me. I am very disorganized and I have a deep appreciation for those that create the perfect work environment.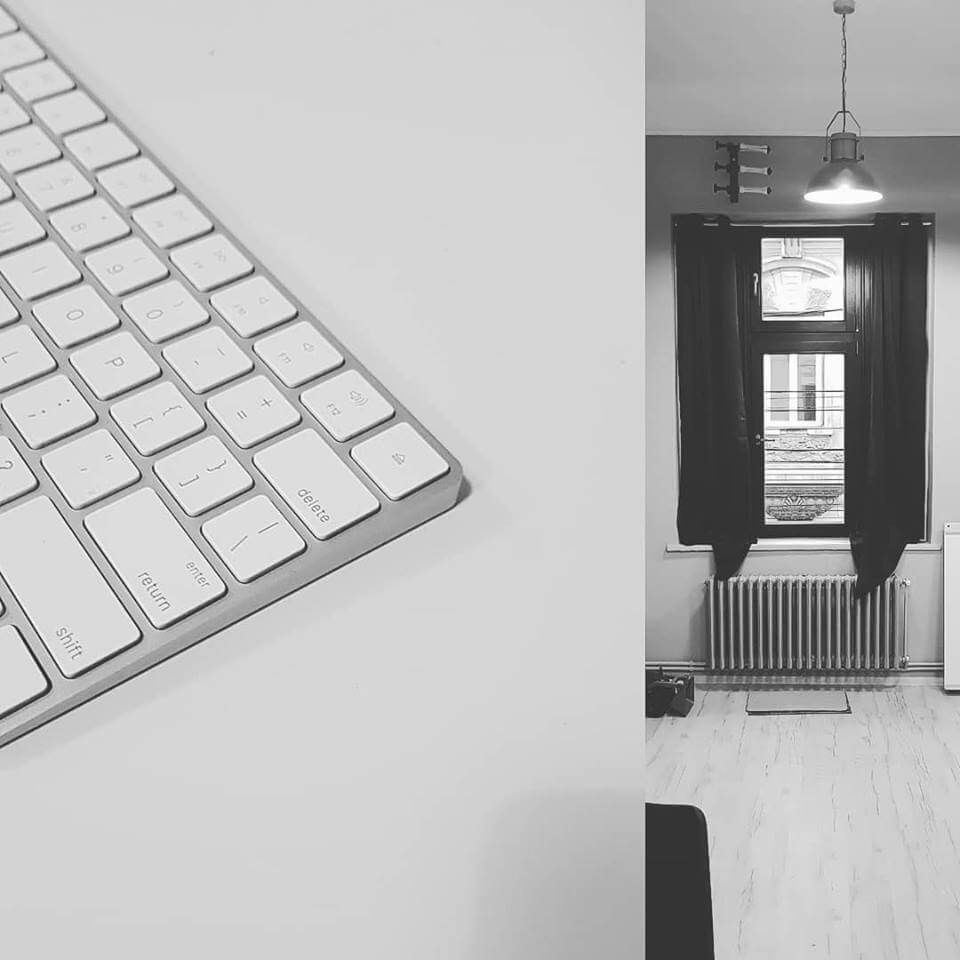 Subsign: Do you have a work style? How would you describe it?
Vasea: Yes, I do. I have managed to find a way that works perfectly for me. With a lot more patience and less mess around me.
Subsign: Can you share with us how your creative process works?
Vasea: It's the same as it is for a painting. You start with a sketch, which is the backbone of your work. In videography, the first step is to find the right sound for your video. In my opinion, it is 70% of the video. This can last for a day or even a week. I don't start my work until I don't find the right song. After that, I move to playing around with the clips. I follow many rules, but most of the time I tend to break them. I have reached a certain artistic maturity where I don't care about what people say. I create and I know people will appreciate me.
Subsign: What is your favorite work you have done so far?
Vasea: Hard to say. I don't get stuck to a certain piece of work or period. For me, everything I experience is a trip and along the way, I pick up the gorgeous, tasty fruits. If I want to be happy, I am happy. If I want to be sad, I am sad. I am fascinated by the idea that … only I know what's inside my head. I love filming people. Documentaries, weddings or others … simple people, not actors. I think this is the reason why I started the project "Vad Oameni". 
Subsign: Who do you follow for inspiration?
Vasea: I follow everything that I lay my eyes on. But the biggest inspiration remains music. I listen to anything, anytime every time I get the chance to. Nonetheless, artistic movies are an inspiration too. They perfectly audio with visual. 
Subsign: What advice would you give to someone starting out in the creative field of work?
Vasea: Don't get lost in technical details. If you are passionate about gear, be an engineer, not a videographer. 
Subsign: If you would have a superpower, what would it be?
Vasea: Be invisible. This way I could naturally film people around me. 
Subsign: Can you recommend for our readers a book, a song, and a movie?
Vasea: I recommend you any movie, book or music that makes you feel like it's meant for from the very first minutes. If you like a movie that has bad ratings, it's ok. You like it and no one can take that from you. 
Subsign: If you could throw any kind of party, what would it be like and what would it be for?
Vasea: Any kind of party hmm … One on the entire planet :)). But let's keep it local. I would throw a party for kids. How amazing would it be to gather all the kids from Iasi in one place, something similar to Disneyland? 🙂
Subsign: What famous people would you invite to the party and why?
Vasea: I don't want to invite any famous person. The ones that I appreciate and I wanna remember them the way I imagine them to be. I don't want to know them personally. I don't want them to affect in any way the world I have created for myself. 
Thank you, Vasea, for being a part of it!
If you know an artist that should be in the spotlight, contact us at jojo@subsign.co .
For more of Vasea's work, you can follow him on the links: Vasea's Facebook, Vad Oameni on Facebook.