Going back to the international stage, we have Cristina Amodeo.
Cristina: I'm an illustrator based in Milan, I live with two dogs, Connie and Tigre, in an apartment full of old objects found in flea markets and special souvenirs from travels around the world. I love the mid-century interior design, books, and plants.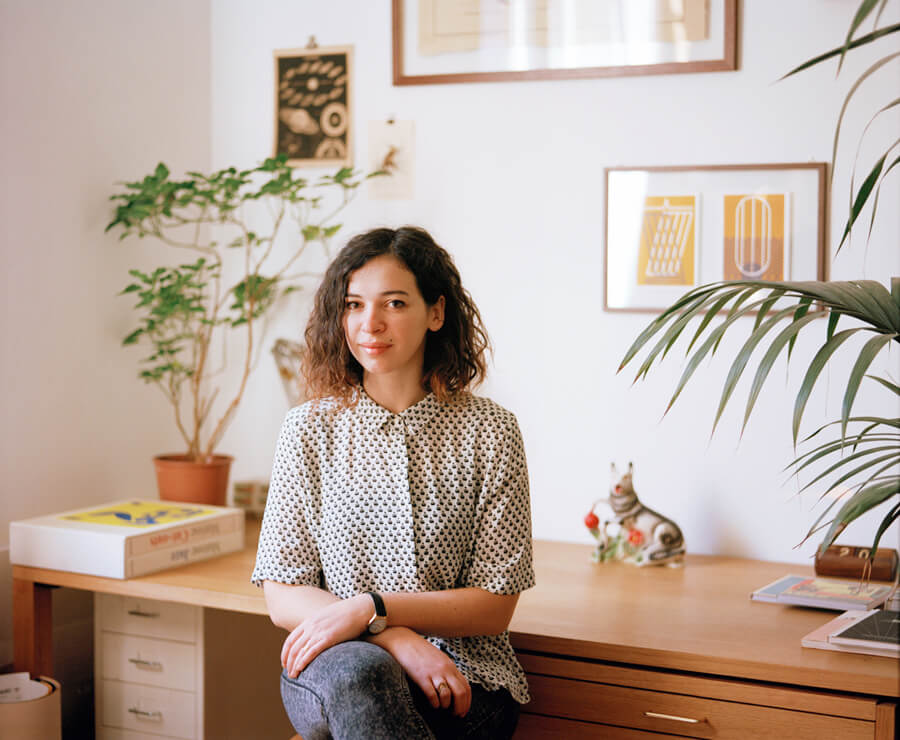 Subsign: What was your childhood like? Do you think your experiences from childhood have influenced your present creative endeavors?
Cristina: I grew up in a pretty small lake city and I had a very happy childhood. One of my best memories is related to the big birthday parties my mom used to organize for me and my sister in the garden of our house, with a lot of entertainments as exciting treasure hunts and other games, and amazing dinosaur shaped chocolate cakes. Each component of my family has in somehow a creative personality that is steered in a specific area of interest, so I'm sure that what I'm doing now is the result of what I've absorbed and experienced since I was a child.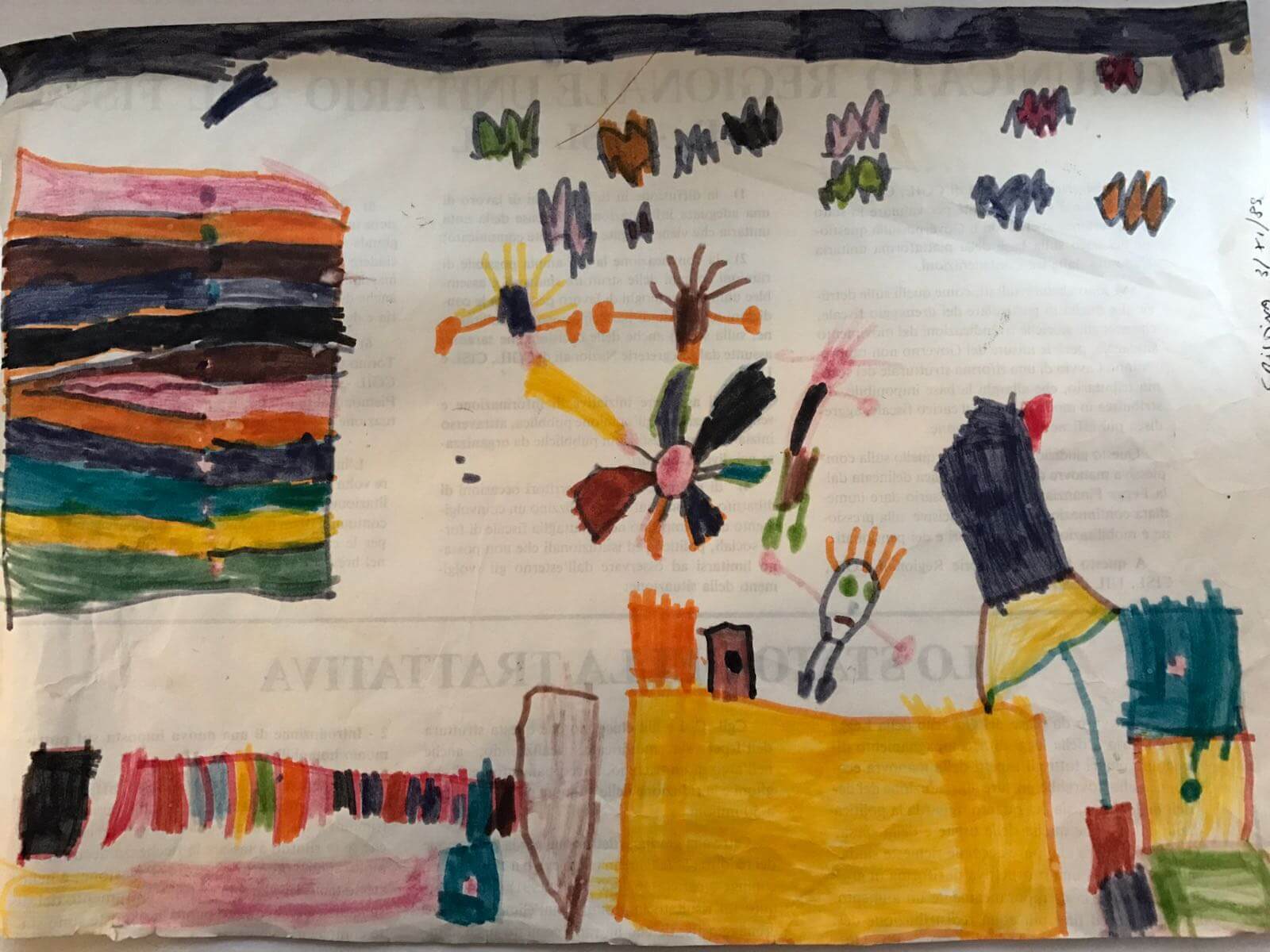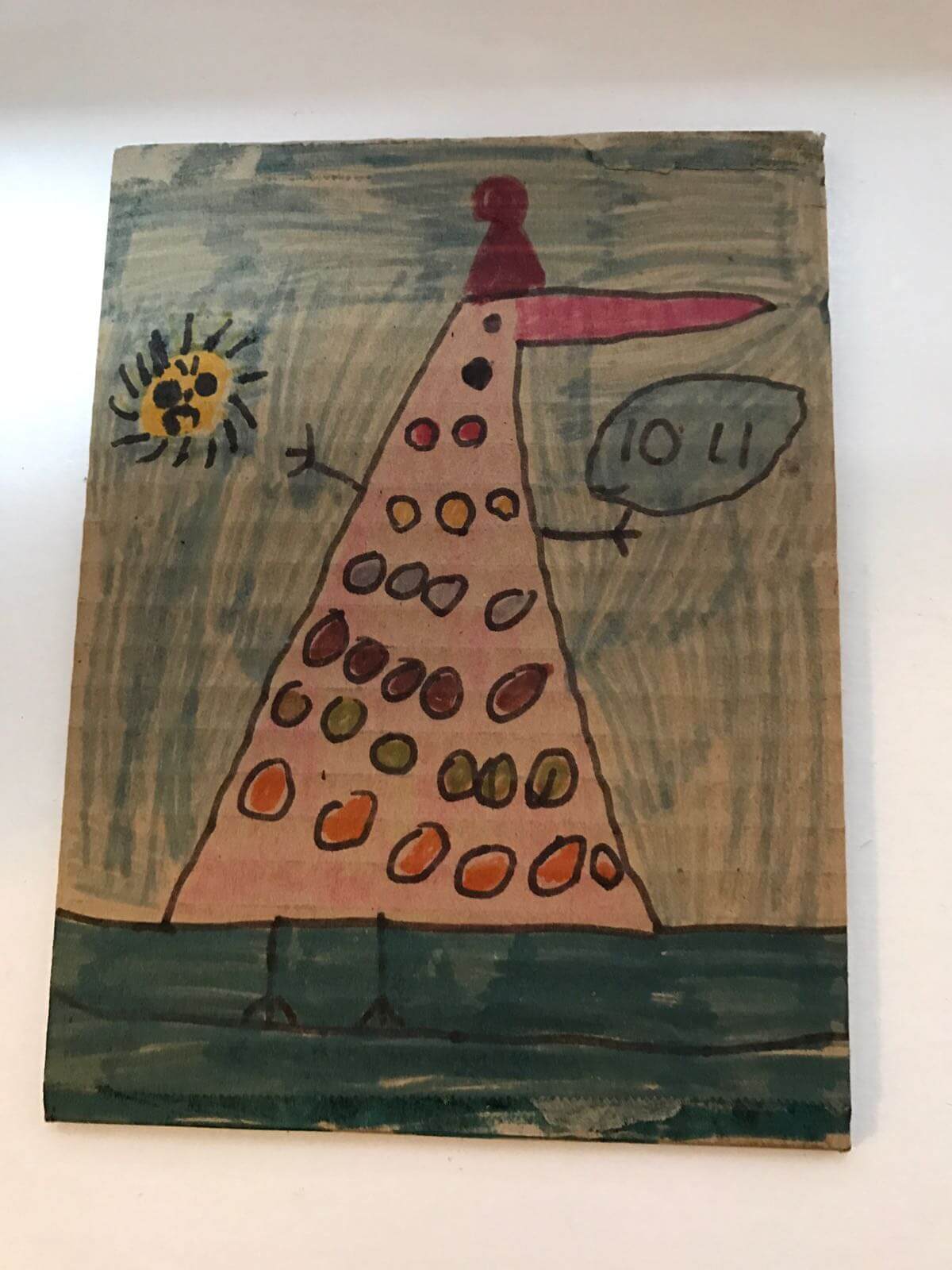 Subsign: What did you want to be as a grown up?
Cristina: There was a time I strongly wanted to be a doctor. 
Subsign: How does your workstation look like?
Cristina: As a freelancer, I work from home, where I have a desk with a fundamental architect chest of drawers. Since I work with paper I always need space to archive all of my past and current projects. Also, when I start a new project is really important to me that the desk is clean and organized, it helps me to put in order also the ideas and be focused on the new work.
The other necessary thing to me is having a big bookcase near my workstation to have close at hand all the precious volumes I leaf through searching inspirations.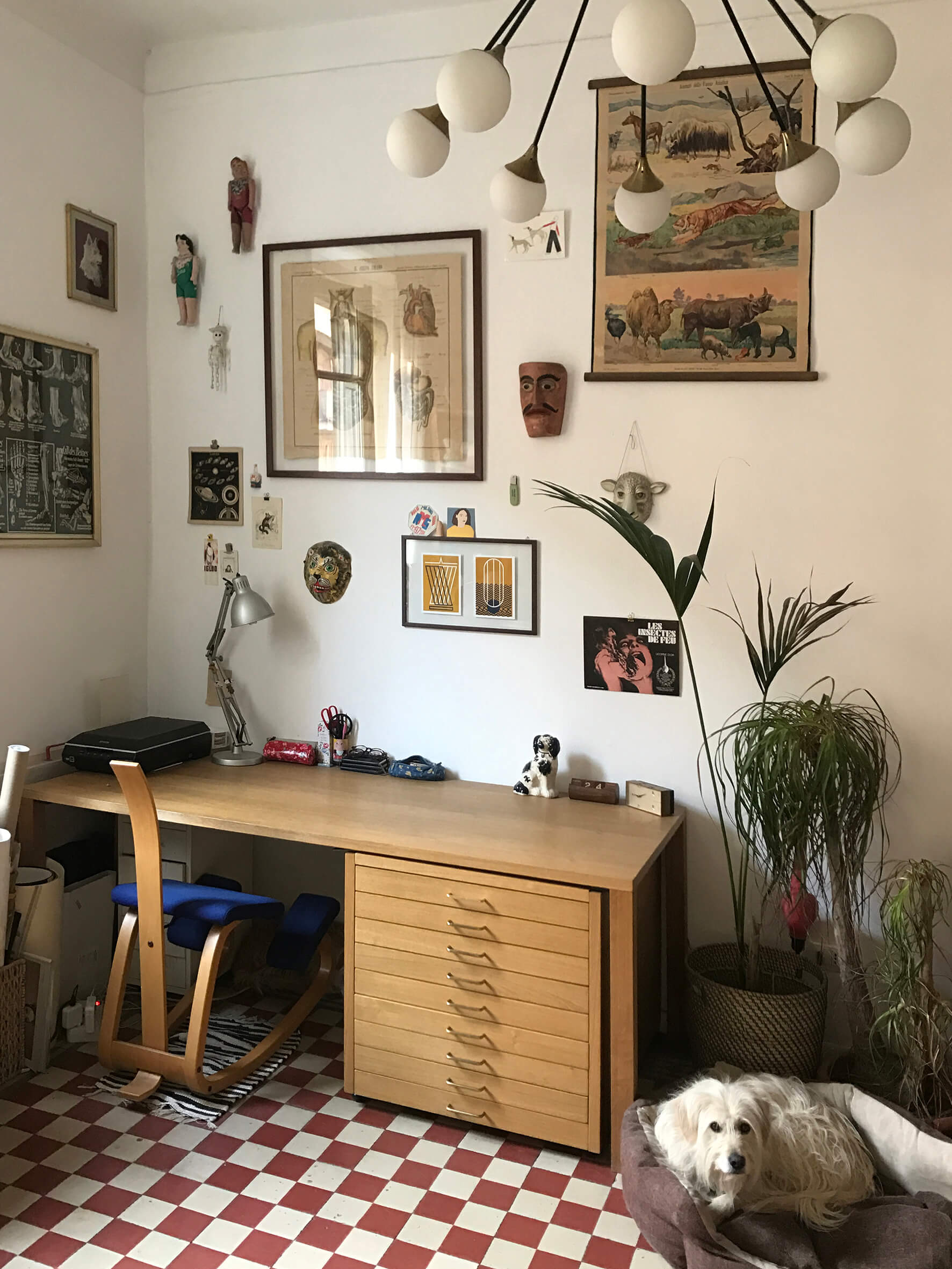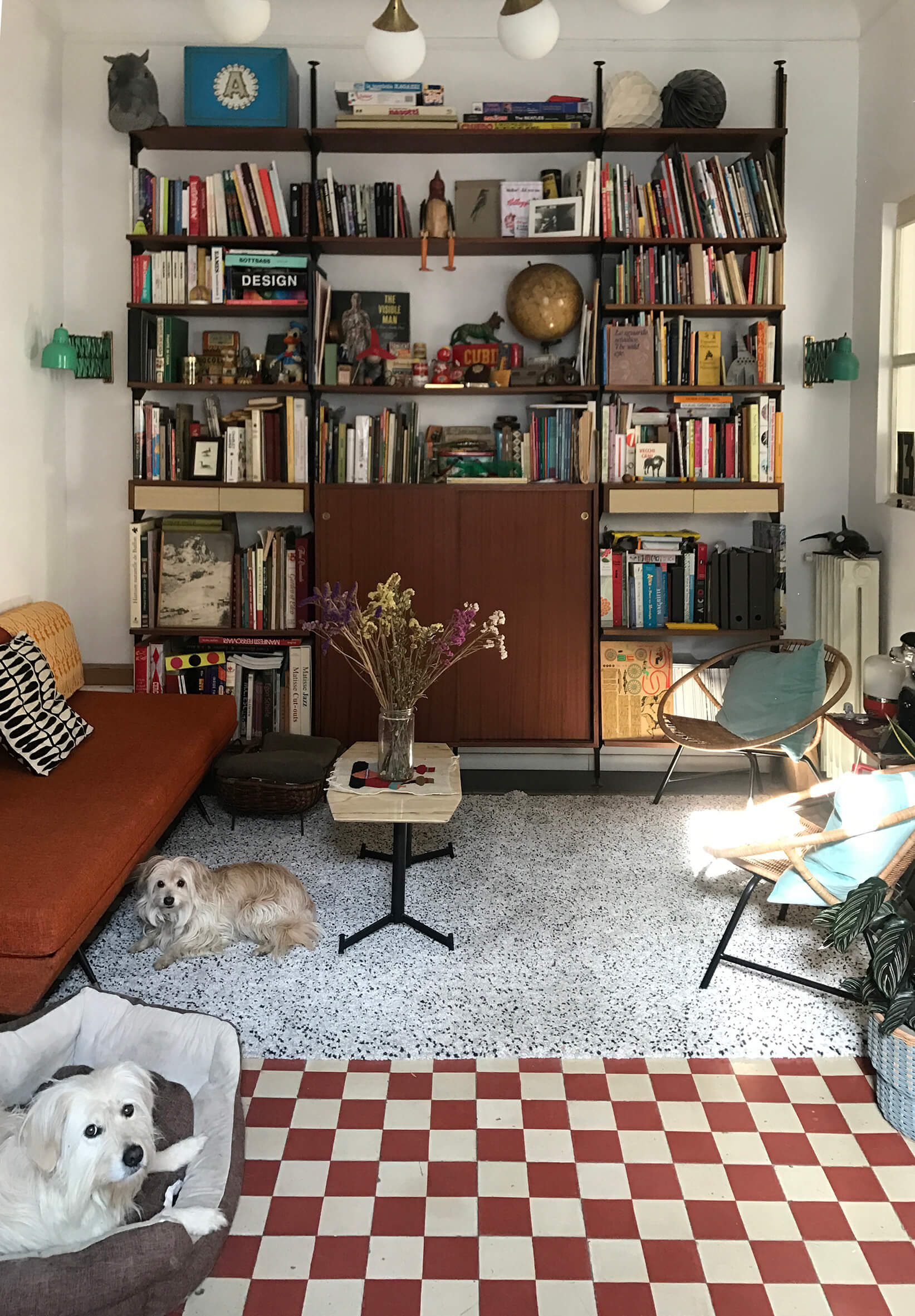 Subsign: Do you have a work style? How would you describe it?
Cristina: I don't know which definition use to describe the style of my work. I make illustrations with a paper cutouts technique, choosing a color palette full of bright, elegant and delicate tones, that wink to a vintage atmosphere and attitude. I use computer programs only to fix some glue imperfections or to regulate colors after I scan.
Subsign: Can you share with us how your creative process works?
Cristina: After a bunch of rough first sketches I define subjects and composition before passing to the choice of colors. the color is the most important element of my work and it's always the protagonist of my illustrations, both when it defines the subject in wide, soft and sharp shapes, or when it creates the image embroidering it on the paper, through the overlapping of the single little cutouts; it's here that the attention to details aims to assume a sculptural connotation as well as the illustrative and narrative one.
The end of the process is easy, it's all about to cut and paste :).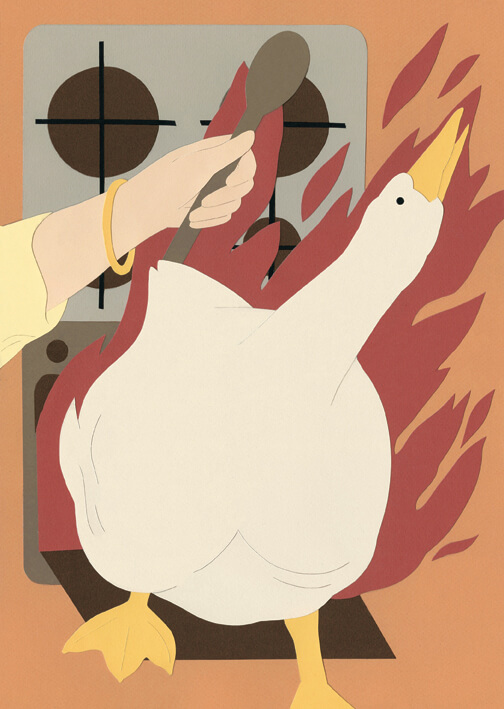 Subsign: What is your favorite work you have done so far?
Cristina: One of the last commissions I worked on fitted perfectly with everything I love drawing and illustrating. I'm talking about the botanical illustrations made for Pasticceria Marchesi, a historical and delicious Milanese pastry shop.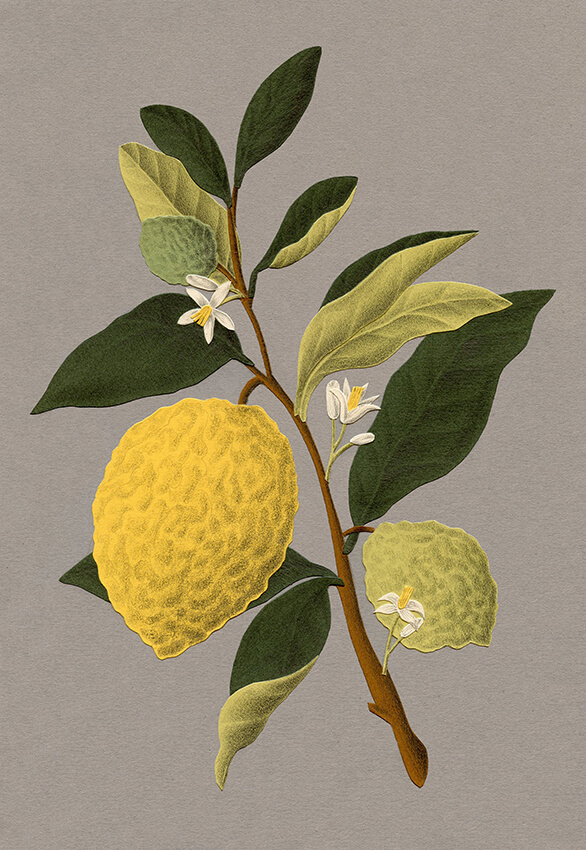 Subsign: Who do you follow for inspiration?
Cristina: I think it's probably too specific a question, generally as a source of inspiration, I get lost in the research and observation of nature, animals, objects, interior design, architecture, art, books, symbols and vintage graphic as a lot of other stuff.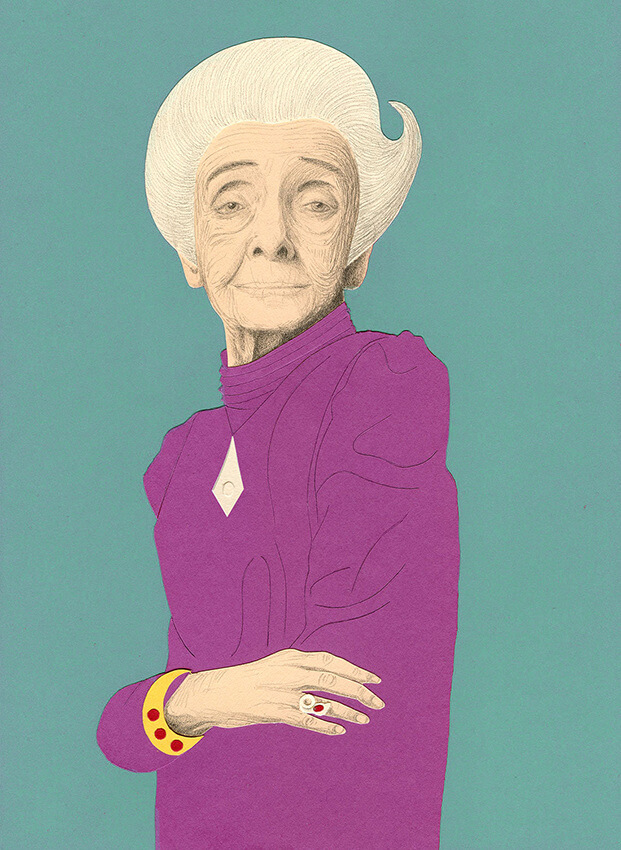 Subsign: What advice would you give to someone starting out in the creative field of work?
Cristina: Be patient and work constantly on your portfolio. 
Subsign: If you would have a superpower, what would it be?
Cristina: One among all: teleportation.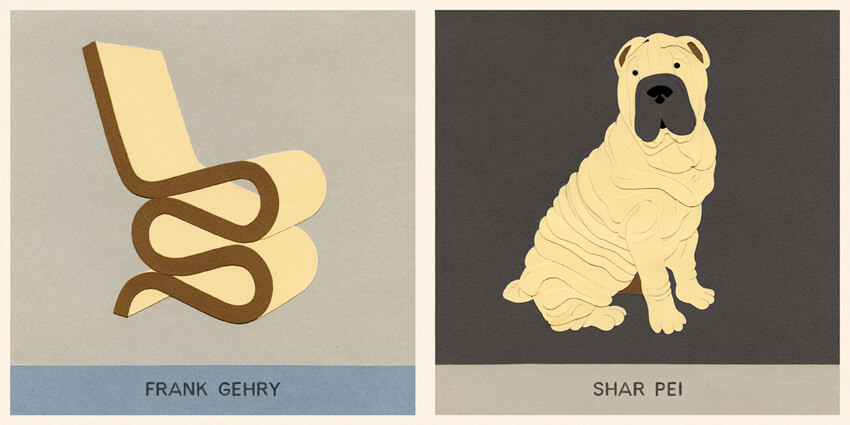 Subsign: Can you recommend for our readers a book, a song, and a movie?
Cristina: I'll try to recommend you something Italian for each category:
Book: La boutique del mistero by Dino Buzzati
Song: Stormi by Iosonouncane
Movie: Volere Volare by Maurizio Nichetti 
Subsign: If you could throw any kind of party, what would it be like and what would it be for?
Cristina: It'd be like one of my childhood birthday party, with a big treasure hunt and a lot of presents hid everywhere for all the participants, a copious amount of delicious food and a lot of desserts with a giant tyrannosaurus rex made of chocolate salami that stands out above the others.
Basically what I do every year to celebrate Christmas holidays with friends 🙂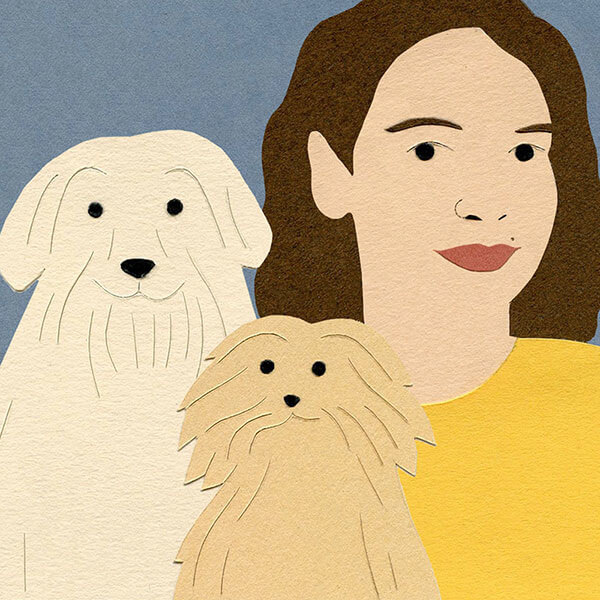 Subsign: What famous people would you invite to the party and why?
Cristina: There are many! Maybe Jim Carrey could be a good buddy to invite to a party. 
Thank you, Cristina, for being a part of it!
If you know an artist that should be in the spotlight, contact us at jojo@subsign.co .
For more of Cristina's work, you can follow her on the links: Cristina's Facebook, Cristina's portfolio.