Getting to know the talented Ana Galvañ. Read her answers to our Spotlight interview with her. We have found Ana through the "Goodnight stories for rebel girls" book.
Ana: I am a Spanish woman, who likes to make illustrations and draw comics. I was born in Murcia, in the south of Spain, a quiet area close to the sea. Now I live in Madrid, where I work from my own studio for editorial and advertising agencies.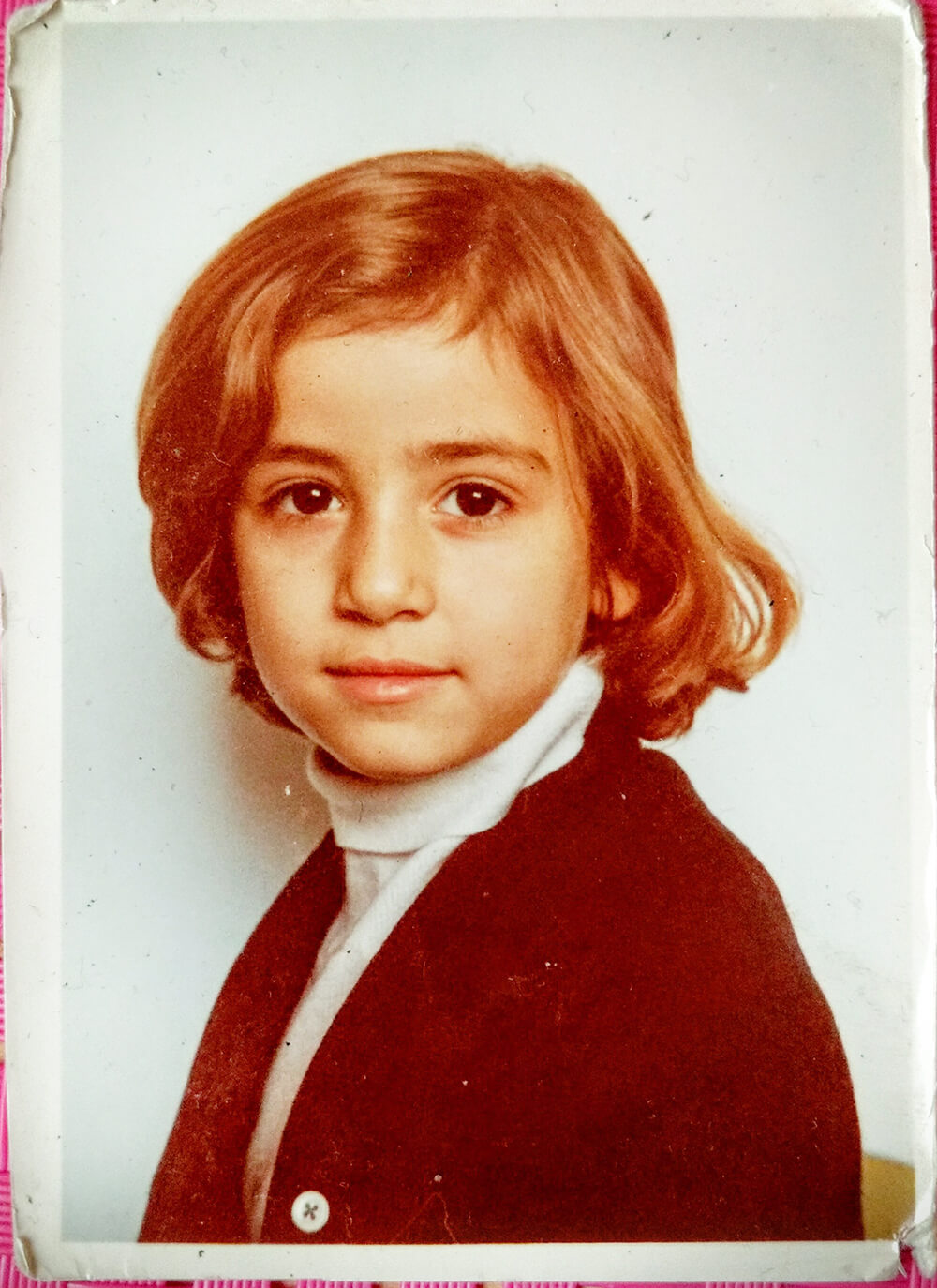 Subsign: What was your childhood like? Do you think your experiences from childhood have influenced your present creative endeavors?
Ana: My childhood was good, even though there was a lot of neurosis around me. I was a dreamy girl who spent a lot of time drawing in her room. I enjoyed mostly summer and vacations because I spent long periods in the countryside and on the beach with my grandparents. What I liked most in the world was to drink ColaCao (a typical drink in Spain) and watch drawings on tv, especially anime.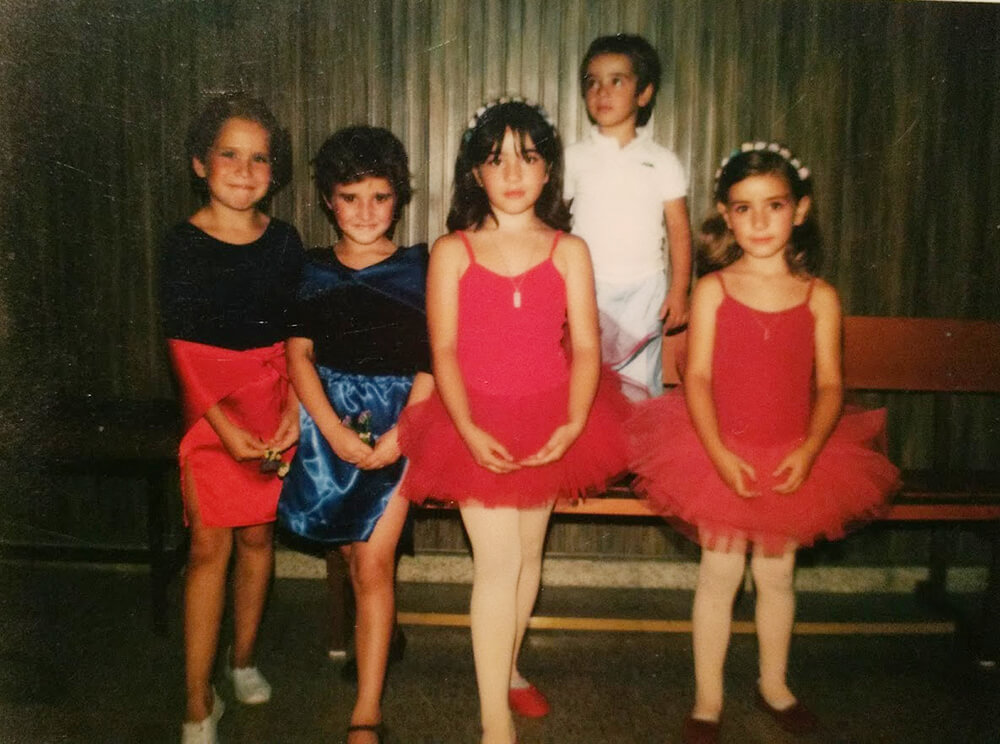 Subsign: What did you want to be as a grown up?
Ana: As a child, I wanted to be a film director, and make science fiction movies. However, now I would not dedicate myself to it. It seems like a very hard profession. 
Subsign: How does your workstation look like?
Ana: I work in a study with several colleagues. Each one has its space, but there are also common areas, such as a kitchen and a table to draw or make meetings with clients. We all work in digital, with graphic tablets.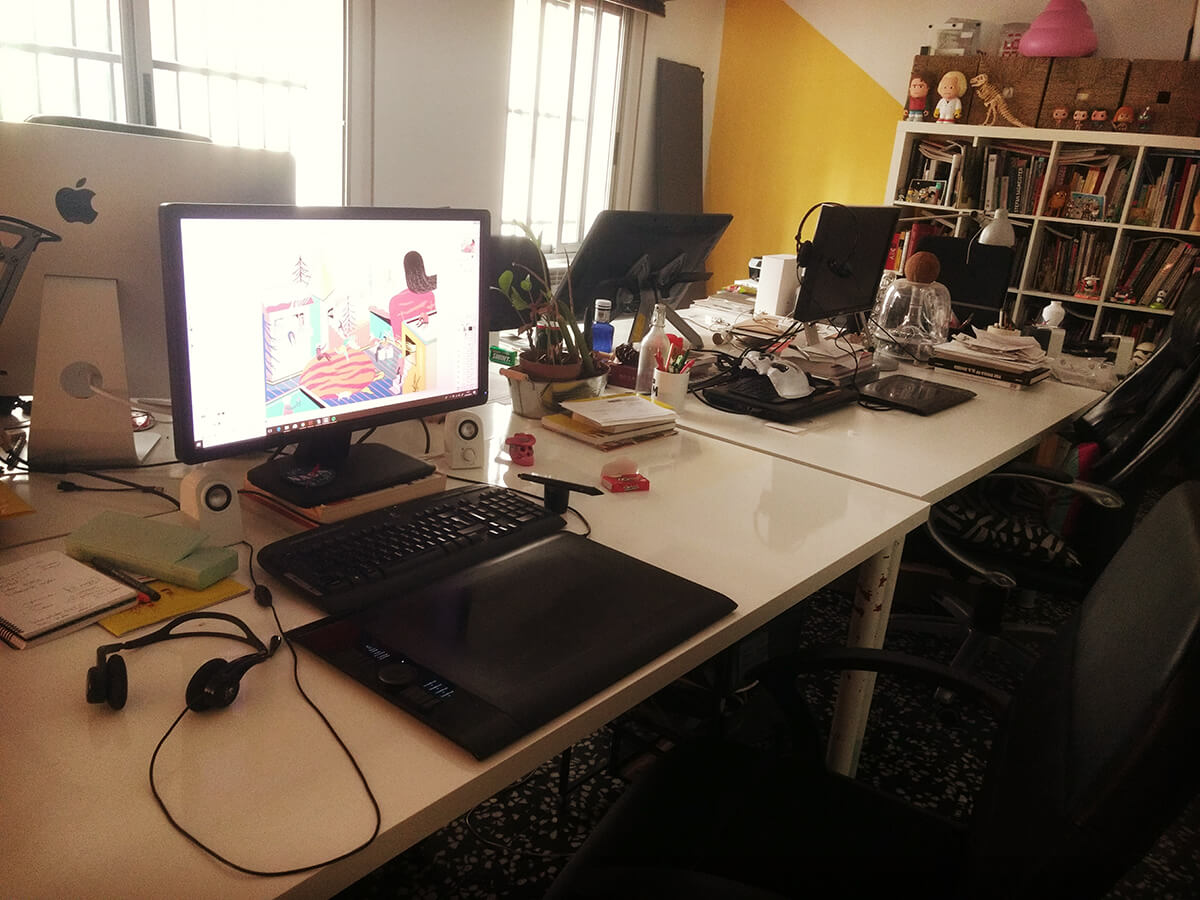 Subsign: Do you have a work style? How would you describe it?
Ana: The truth is that I like to change and use different techniques, I do not like to cling to a specific style. For me, it is important because it is the way to experiment and move forward. Anyway, I think there are always some constant elements from the beginning, like not very expressive characters and cold strokes. Geometry is also usually present.
Subsign: Can you share with us how your creative process works?
Ana: I usually start with an idea or an image that seems powerful to me and then I develop a story from it. Sometimes, so that I do not forget, I write it down in a Google Drive document. Then I make sketches until I'm happy with something that I think can work, and I work on it by adding lines, color or textures. Once finished, I usually try different color options until I choose a specific one.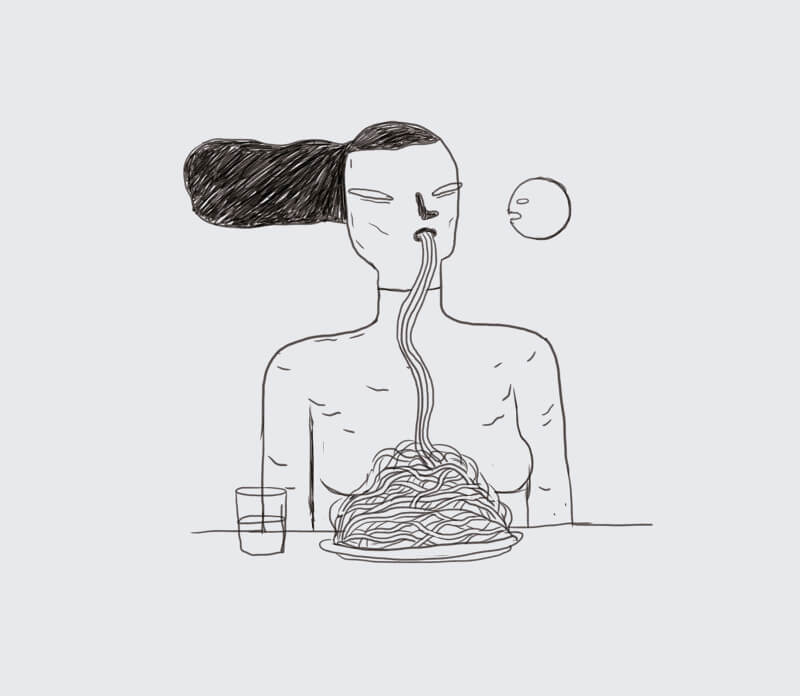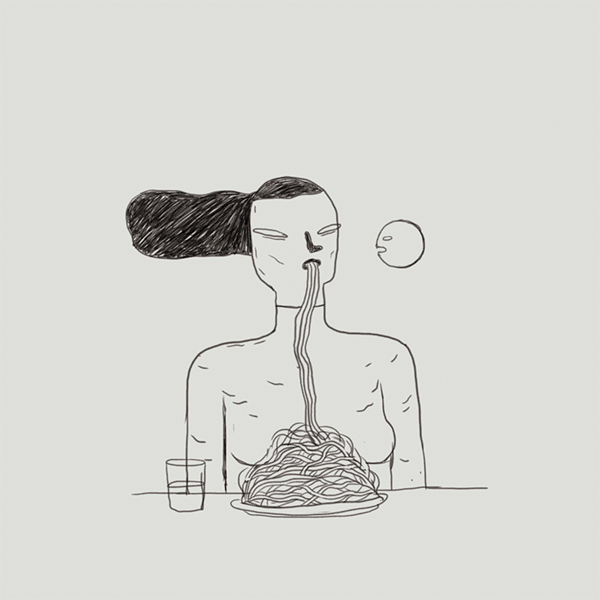 Subsign: What is your favorite work you have done so far?
Ana: My favorite work always is the last thing I do because it is related to the moment of the creative process in which I find myself. Now it is my book 'Pulse Enter para continuar' (Press Enter to continue) because it is the most personal work I have done to date, it has cost me a lot of effort and the publisher has published a beautiful and high-quality edition.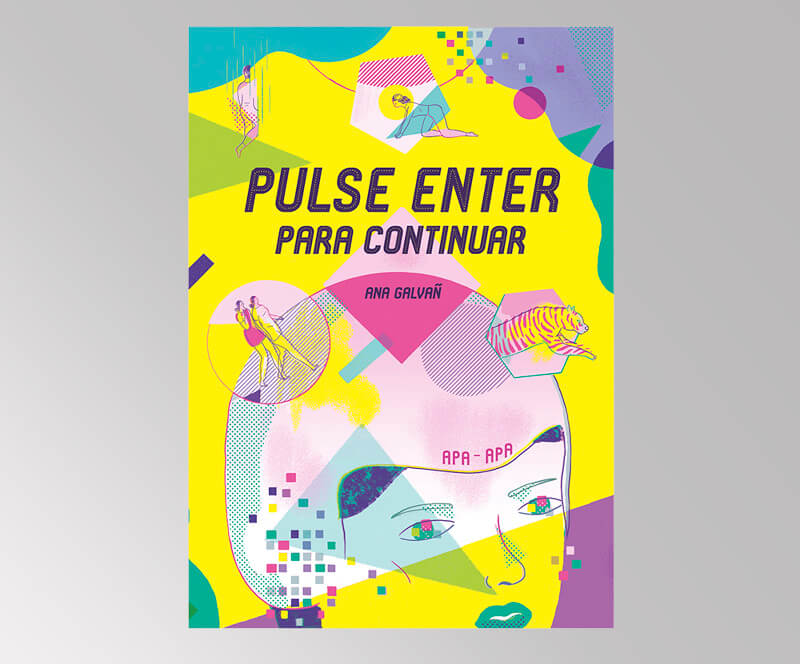 Subsign: Who do you follow for inspiration?
Ana: I usually get inspired by other artistic areas such as graphic design, architecture, and films. For example, something that influences me a lot, is the artistic vanguards of the early twentieth century.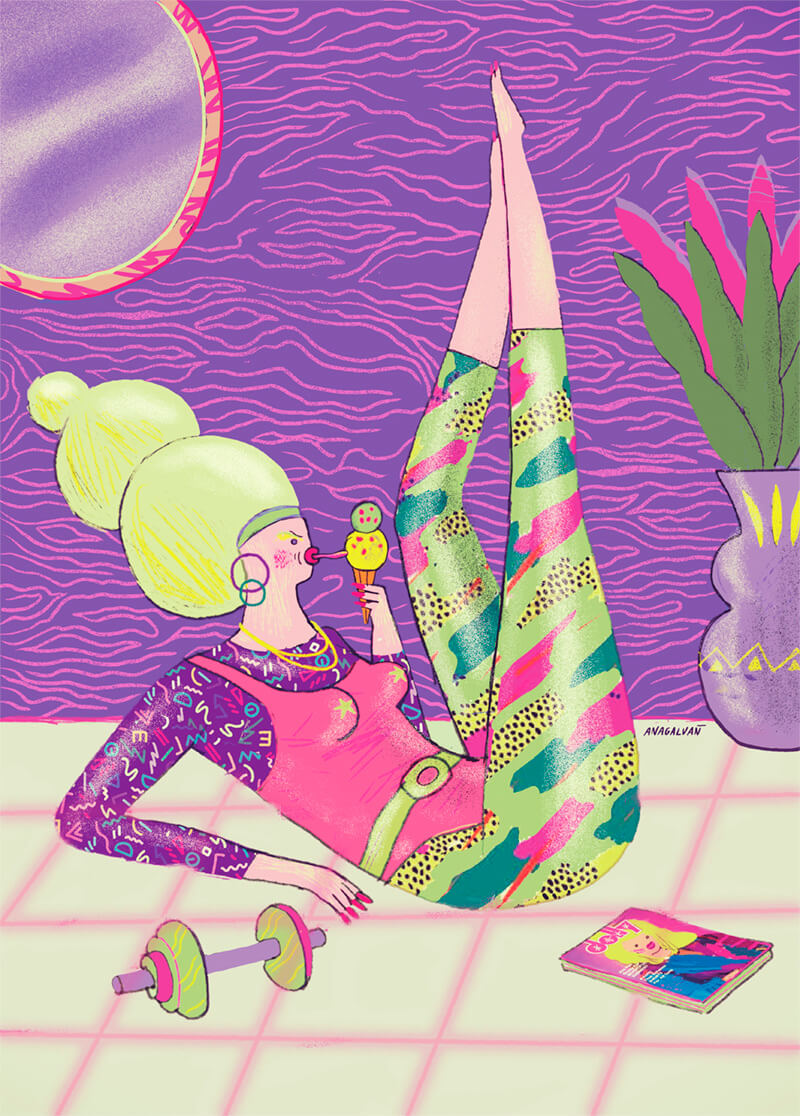 Subsign: What advice would you give to someone starting out in the creative field of work?
Ana: I would advise them to work hard and be patient. Do not try to force a style from the beginning, because it is something that comes in time. And I think it's a good thing that they present their work to conquests or move it a lot in social networks.
Subsign: If you would have a superpower, what would it be?
Ana: Maybe super nervous… or super bad hair, because I have a strong and rebel mane.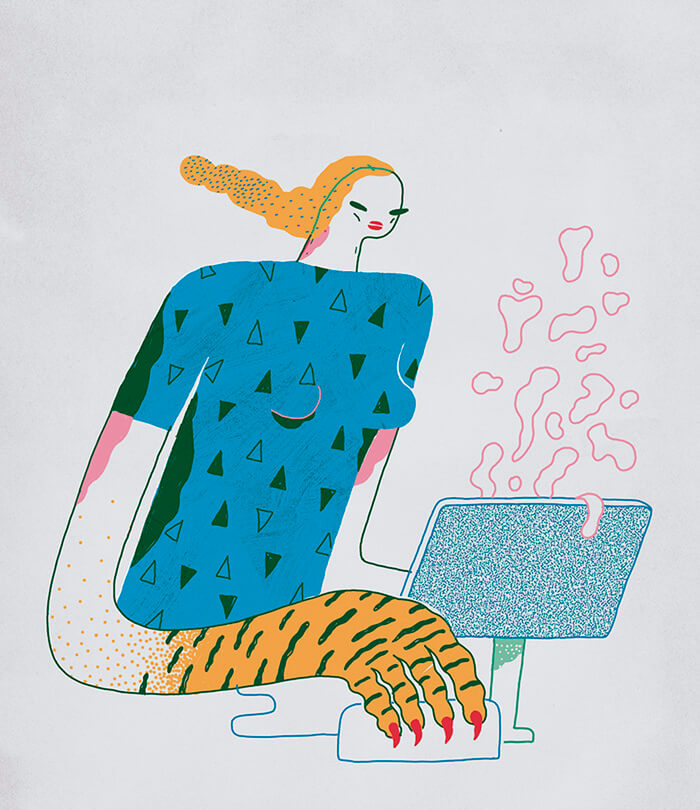 Subsign: Can you recommend for our readers a book, a song, and a movie?
Ana: A book: Doomsday Book
A song: Overpowered
A movie: Under the skin 
Subsign: If you could throw any kind of party, what would it be like and what would it be for?
Ana: A fun party in a garden with a pool and lots of balloons. We would celebrate that we are still alive.
Subsign: What famous people would you invite to the party and why?
Ana: Trina Robbins and Charles Burns, because I admire them a lot. 
Thank you, Ana, for being a part of it!
If you know an artist that should be in the spotlight, contact us at jojo@subsign.co .
For more of Ana's work, you can follow her on the links: Ana's Facebook, Ana's portfolio, Ana's Instagram.