Finding Sara's work on Instagram, and later on YouTube was a true pleasure. Especially seeing her beautiful art transformed into pins, prints, and stickers.
Sara: I am Sara and I am an illustrator living in Berlin with my husband and dog named Cooper. As an independent artist, I work from home in my studio where I draw and paint a lot for clients and for myself. I also have an online shop on Etsy where I create new products and take care of the packing and shipping.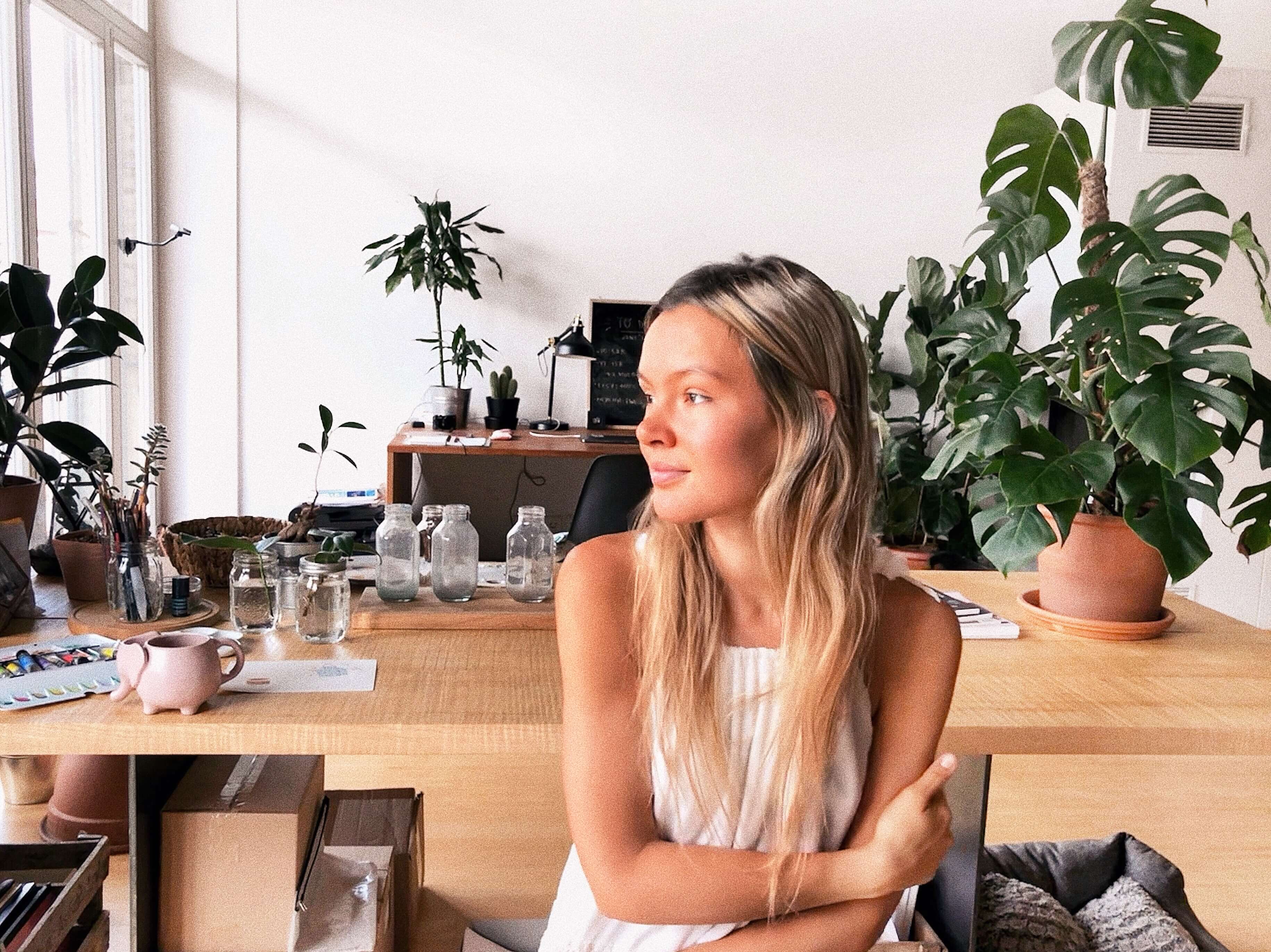 Subsign: What was your childhood like? Do you think your experiences from childhood have influenced your present creative endeavors?
Sara: I was born in a small town near Berlin and I spent a lot of time outside in nature. I always loved to play outside where my imagination went crazy and I imagined myself being a superhero or I built tents out of blankets in my grandmas' garden. I loved to be surrounded by animals as I wanted to be their friend all the time. I grew up without a phone or computer and hardly ever watched TV. That came later:) But I think this definitely influences my work today because I LOVE incorporating plants and natural colors in my illustrations.
Subsign: What did you want to be as a grown up?
Sara: I wanted to become an astronaut for a long time, but then I didn't because I realized I would have to leave my family for a longer period of time 🙂 Then I wanted to become a biologist and finally, an artist.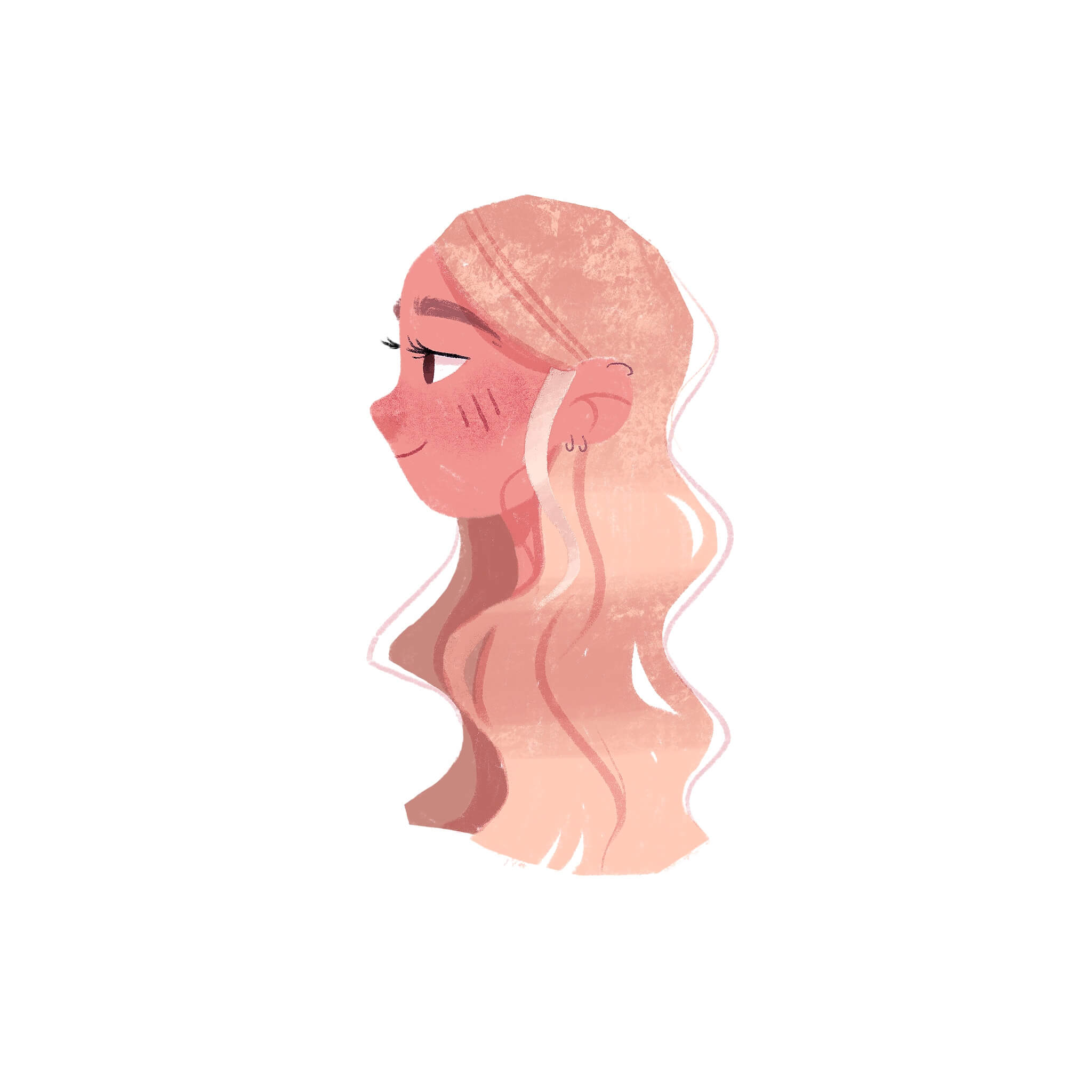 Subsign: How does your workstation look like?
Sara: I am working from home, but I have my own studio there. It's bright and beautiful, with lots of plants of course 🙂 Since my husband is also working from home a lot, we are spending almost all of our time in the studio so we sacrificed part of our living room to become a working space.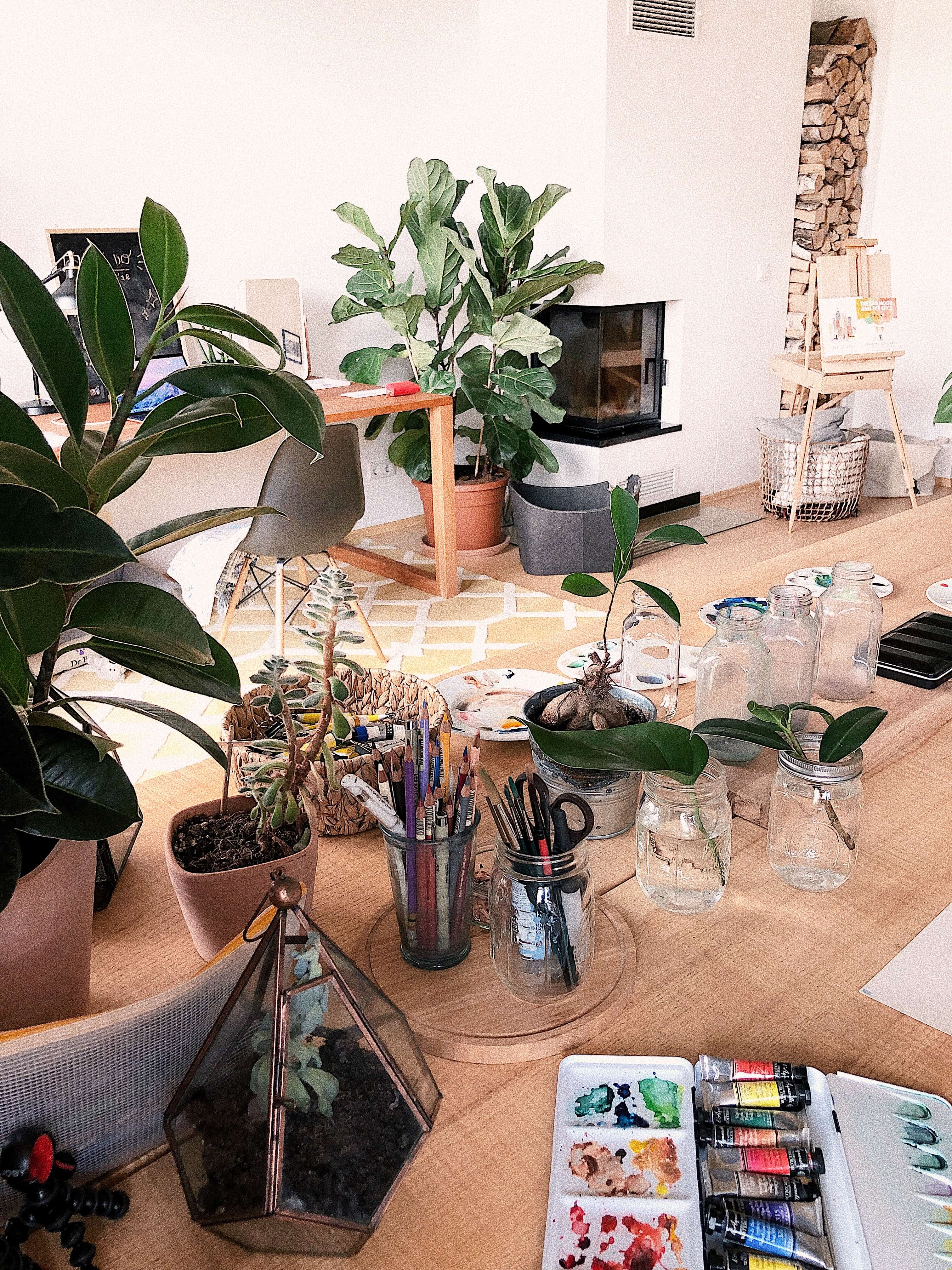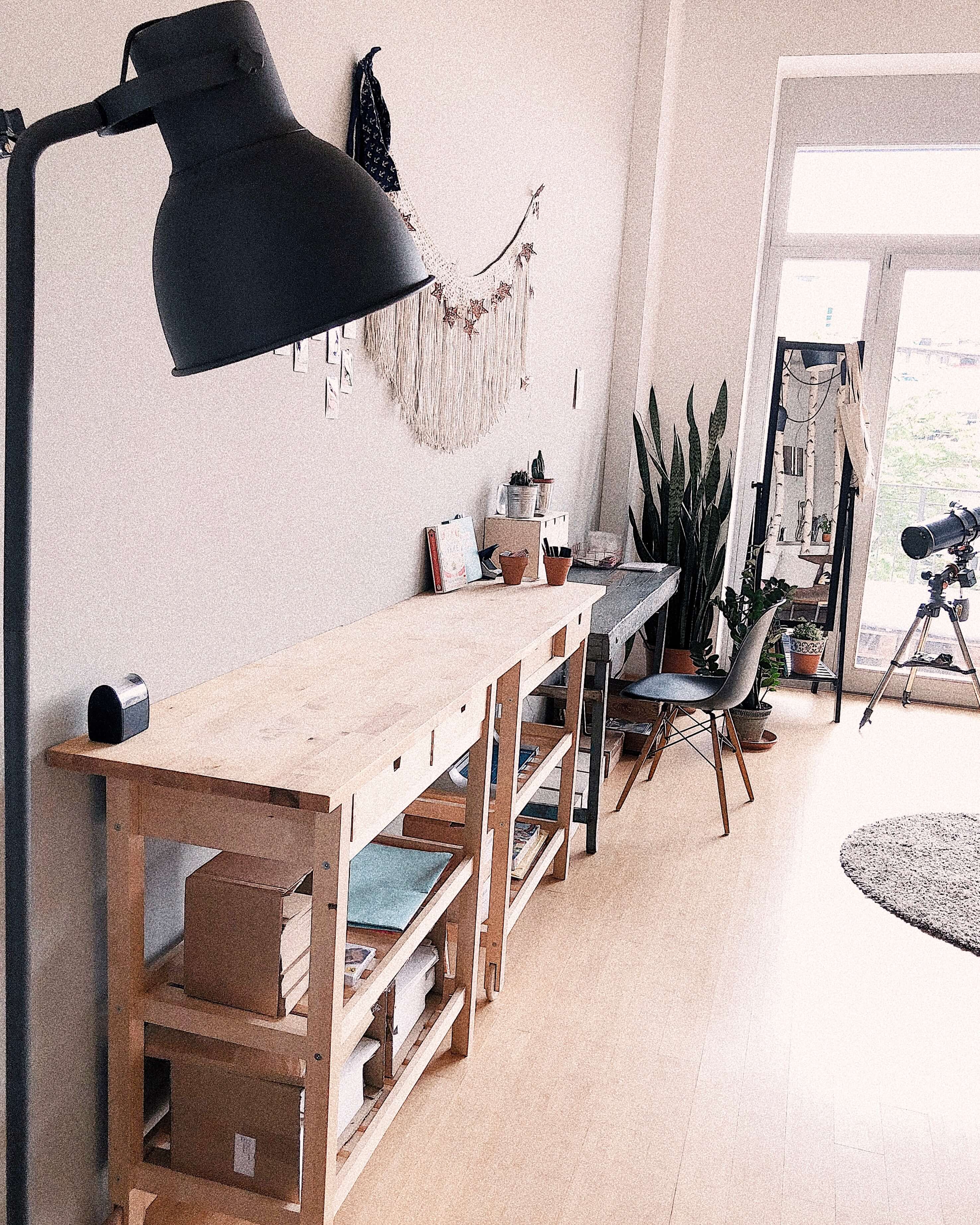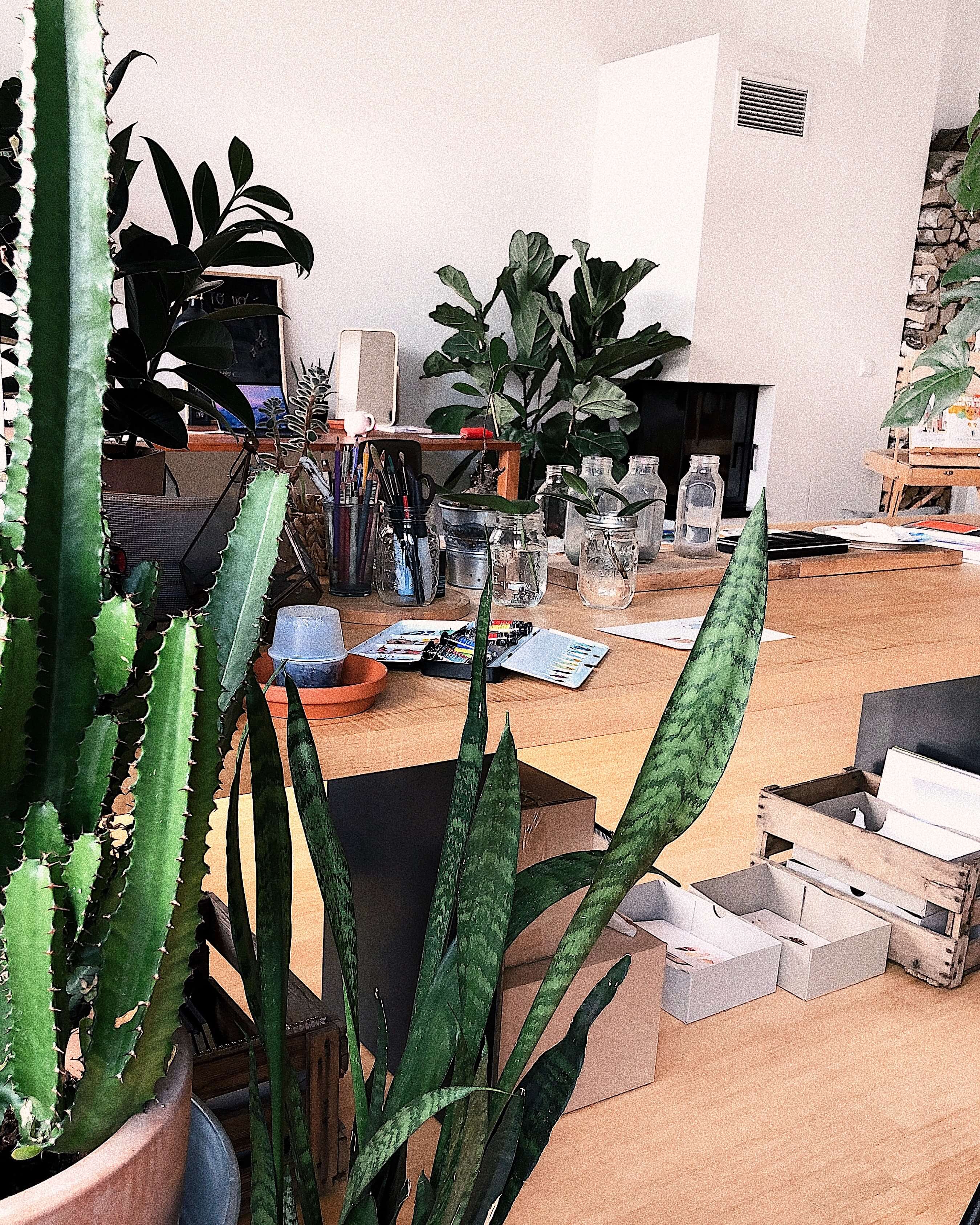 Subsign: Do you have a work style? How would you describe it?
Sara: I think I do have a style, but it is hard for me to describe it. I love giving character to all sorts of things, be it a plant, a cup of coffee or a pencil – anything really. I love seeing the world around me alive and I think this is part of my style. As a child, I was obsessed with manga, games (still obsessed), Asian stationary and Asian art, and I think it is still visible in my illustration until now. I love happy art!
Subsign: Can you share with us how your creative process works?
Sara: There are days where I know exactly what I want to draw and I have it all sorted out in my head already, so all I do is just put it all down to paper/screen. Other days I sit at my desk in front of my paints and pencils and brushes and have no idea what to draw. I like to scroll through Pinterest for hours to find inspiration – that works really well! And then I start with a bunch of rough sketches and I refine the shapes and composition of the illustration until I am satisfied. After that I like to test colors, I barely ever jump right into it without testing colors. I like to stick to a limited color palette – to have a more coherent look. And then I just start painting. I switch it up all the time so I don't have a set process.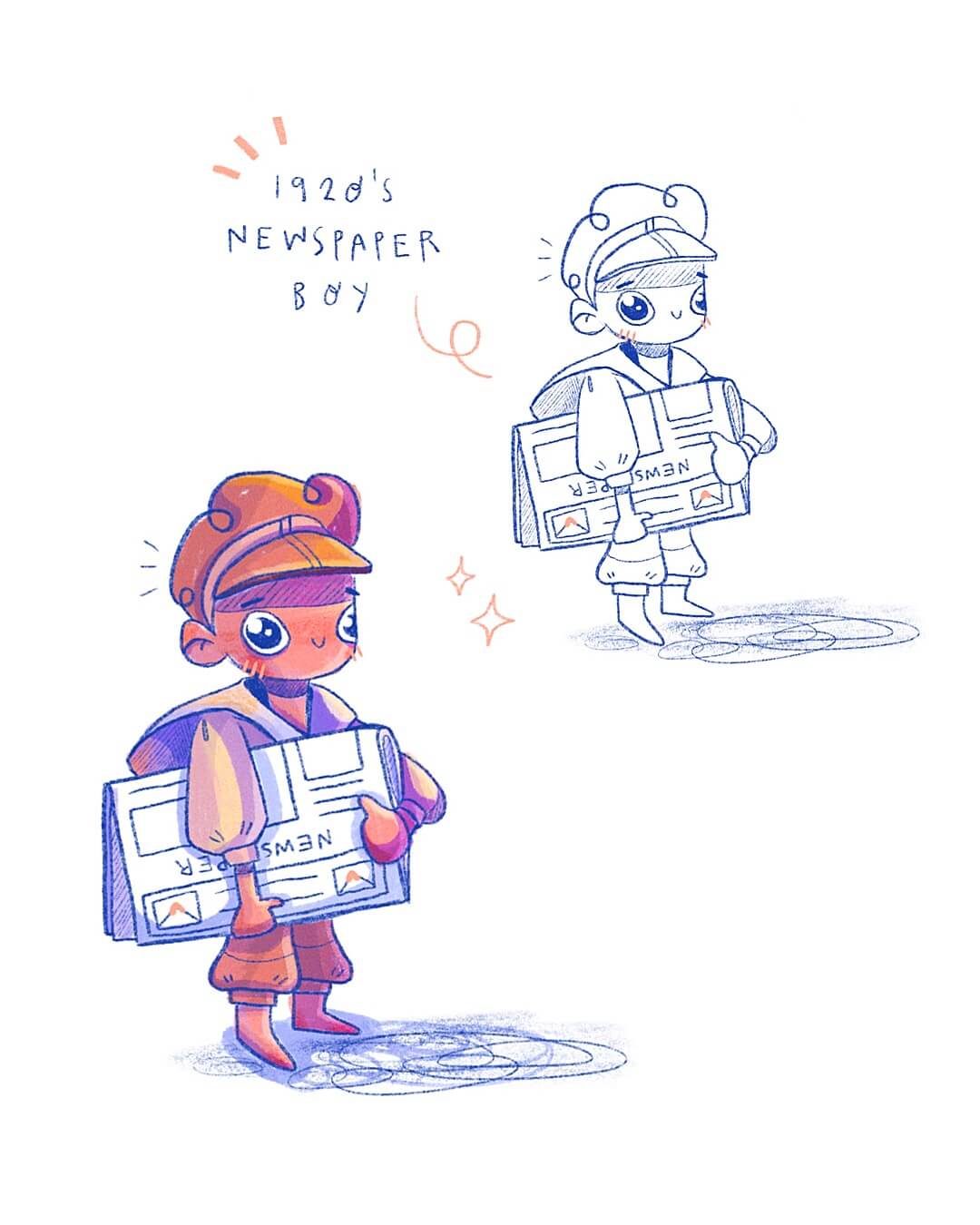 Subsign: Who do you follow for inspiration?
Sara: I get inspired by a lot of things. I mainly draw things I personally love – like my favorite plants, vegan food, fruits, … things that are around me. I also get inspired by games, books, movies, magazines, interior design, … the list is endless 🙂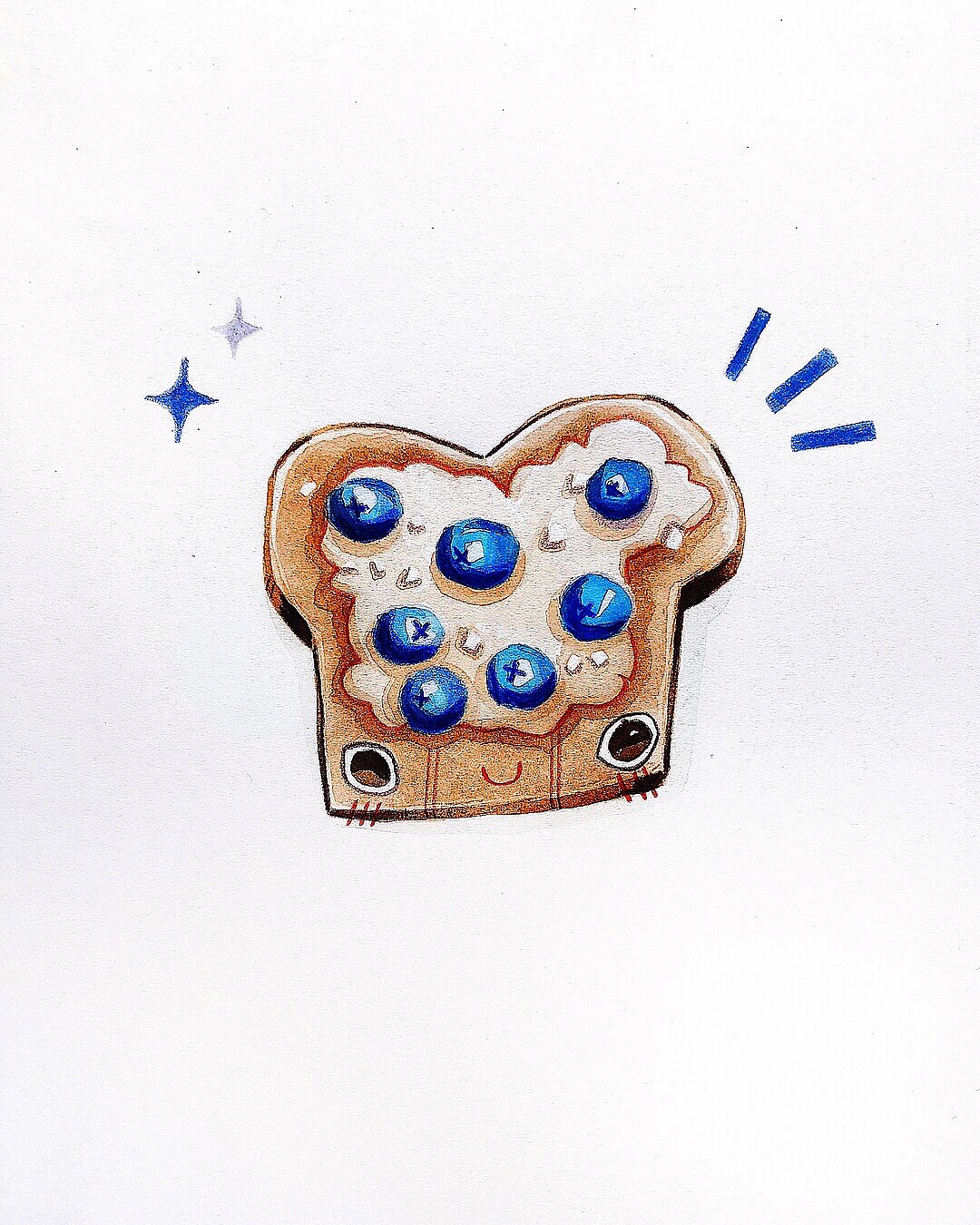 Subsign: What advice would you give to someone starting out in the creative field of work?
Sara: Don't think too much – just start. You will find your way and your style. Many people tell me they want to become an illustrator too or even just start posting their work online but they have a hundred reasons why they can't start just yet. If you wait for too long, you waste precious time you could have used to work towards your goal! And in the beginning, not many people will see your work anyway so why bother so much? You learn as you go.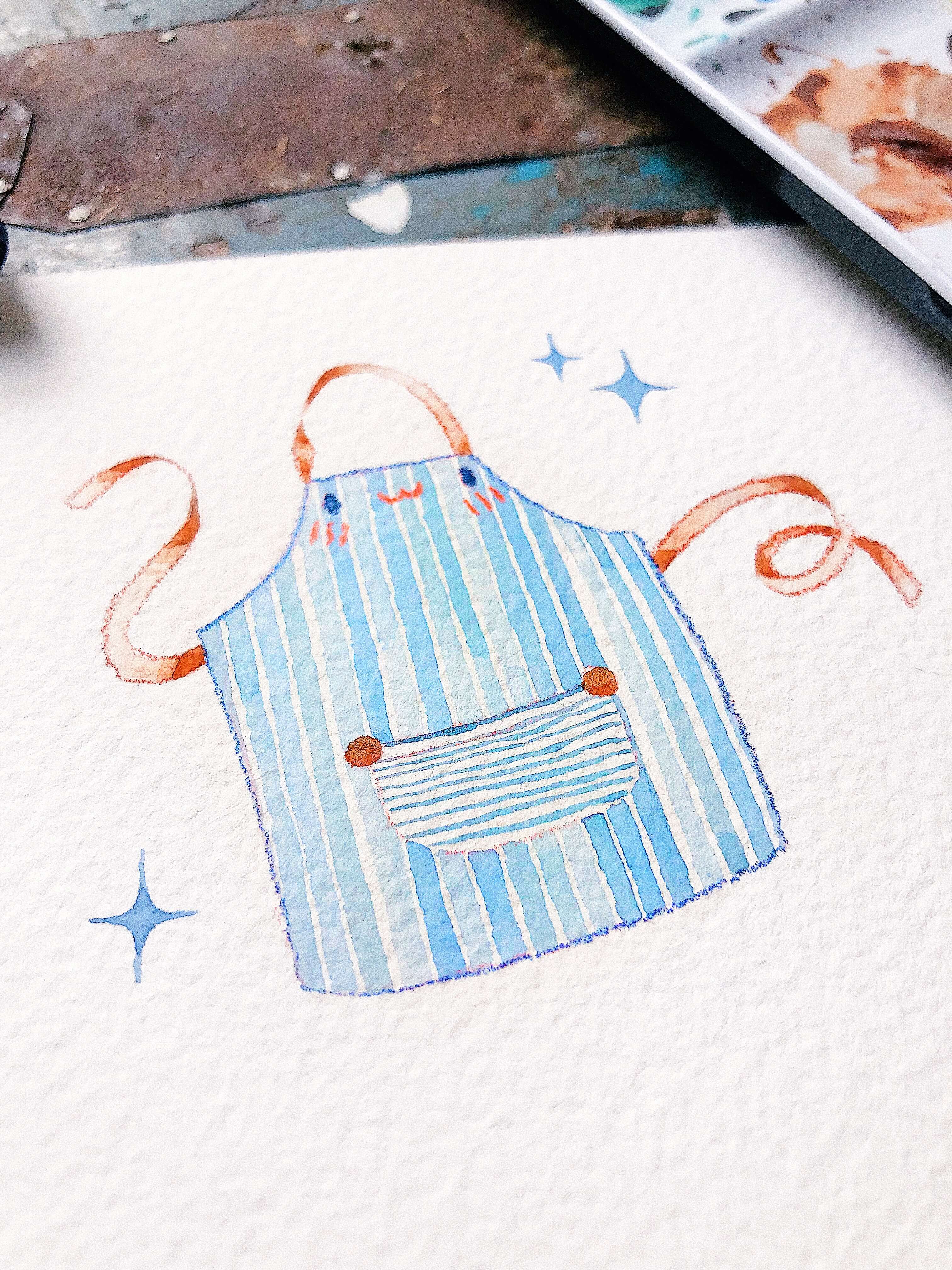 Also, some people don't go forward because they can't decide their style yet. I know that feeling and I have been there, but this is part of the process to explore styles and try different things. You will definitely change your style with time, so don't think that this is a life decision. Another really important tip – make the most out of today's endless possibilities to present your work online. Almost all of my job opportunities only happened because someone saw my work online. So be brave, put your work out there and don't overthink everything 🙂
Subsign: If you would have a superpower, what would it be?
Sara: I would love to be able to read people's minds – but then again I am scared of that 🙂 Flying or teleportation would also be cool.
Subsign: If you could throw any kind of party, what would it be like and what would it be for?
Sara: It would be somewhere warm by the beach with lots and lots of greenery and plants, vegan food, good music. We would all be enjoying the sun and go for a swim or surf maybe. And we would celebrate that we are alive and happy 🙂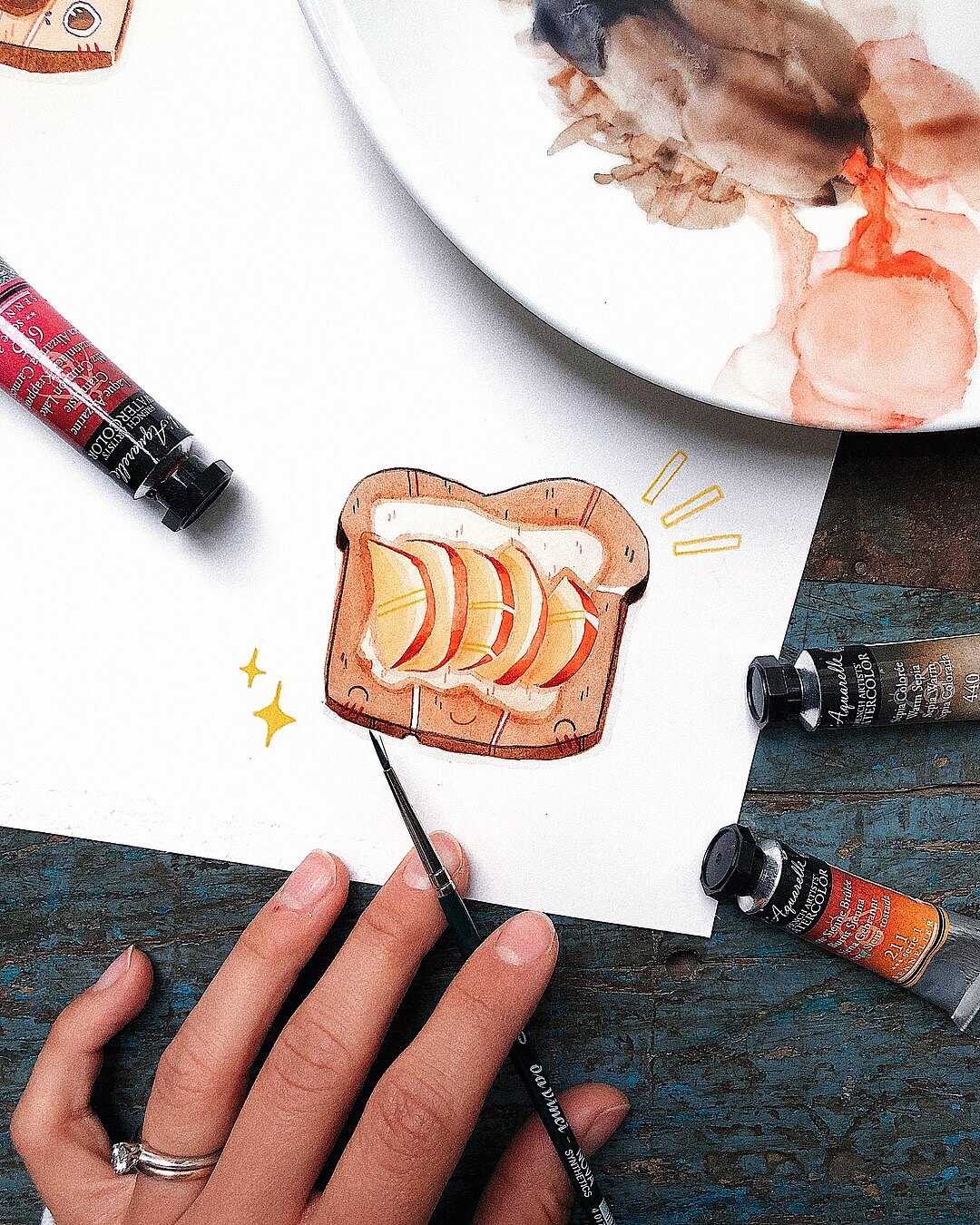 Thank you, Sara, for being a part of it!
If you know an artist that should be in the spotlight, contact us at jojo@subsign.co .
For more of Sara's work, you can follow her on the links: Sara's YouTube, Sara's Instagram, Sara's Portfolio.