We found Mirko Grisendi through his project, Hurca.
Mirko: My career as a creative started in the far 1992. After graduating from the art academy and comics school I worked for many Italian agencies and then I created my own creative studio. I explored all fields of the creative process: motion graphics, 3d animation, UX design, augmented reality and, of course, illustration.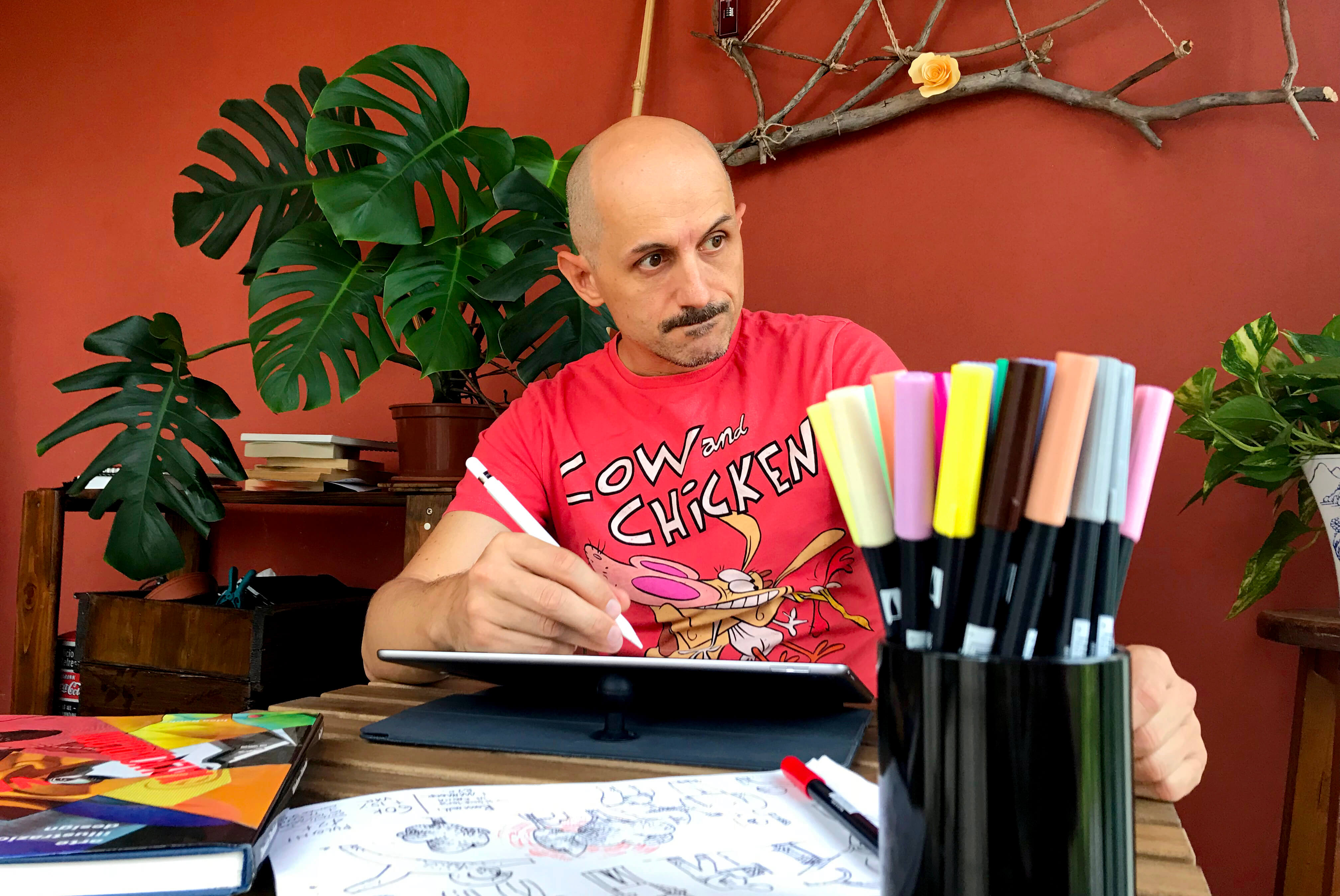 Subsign: What was your childhood like? Do you think your experiences from childhood have influenced your present creative endeavors?
Mirko: Yes, they surely have. As a little kid, my best friends were animals, a white sheet of paper and Pongo (now called Play-Doh). At 11 I created 6 notebooks filled with different series of topics (monsters, animals fights, movie characters, dinosaurs, sports, fairy tales, my friends' portraits and many other). These notebooks are the roots of my current creative choices.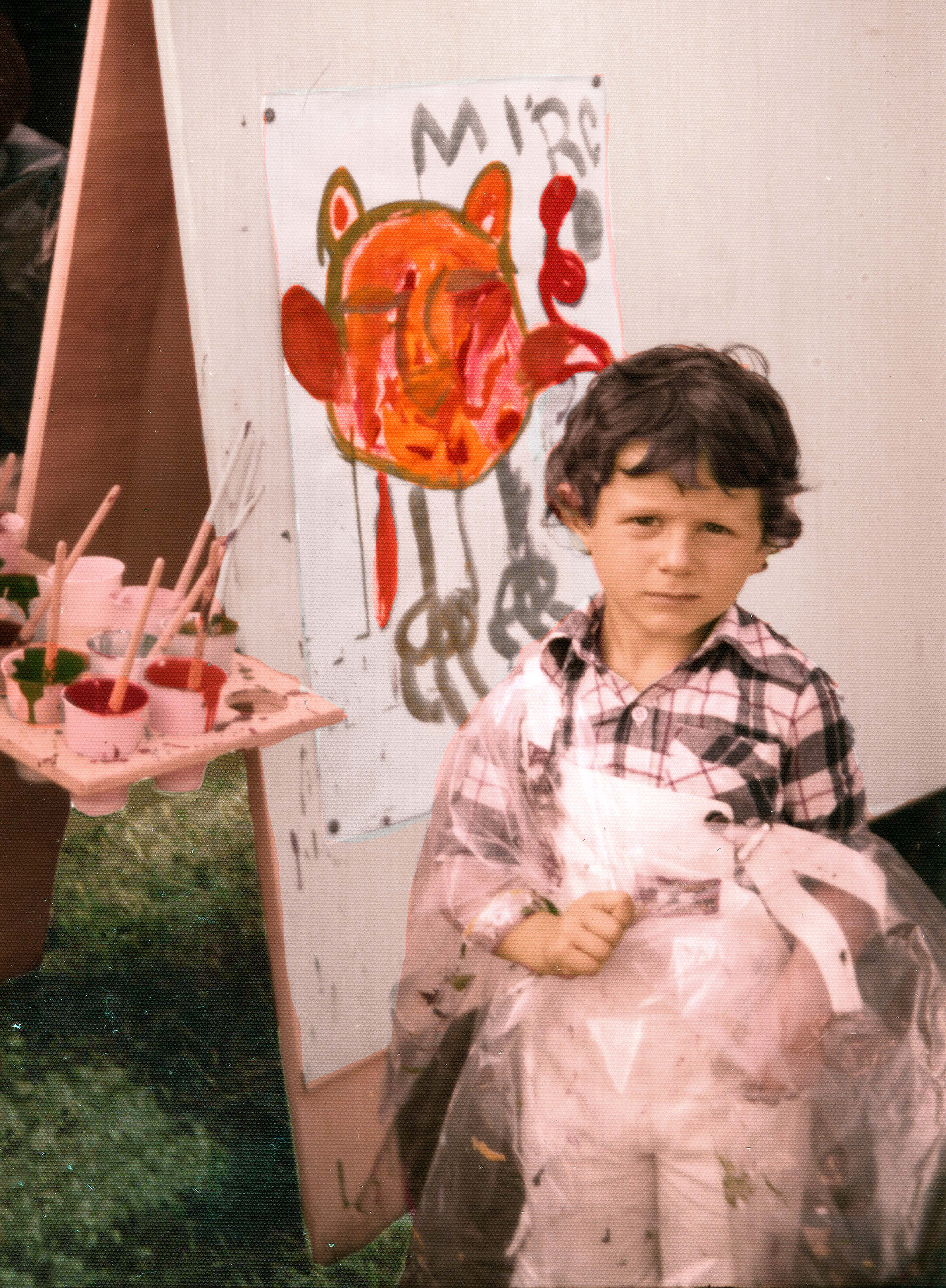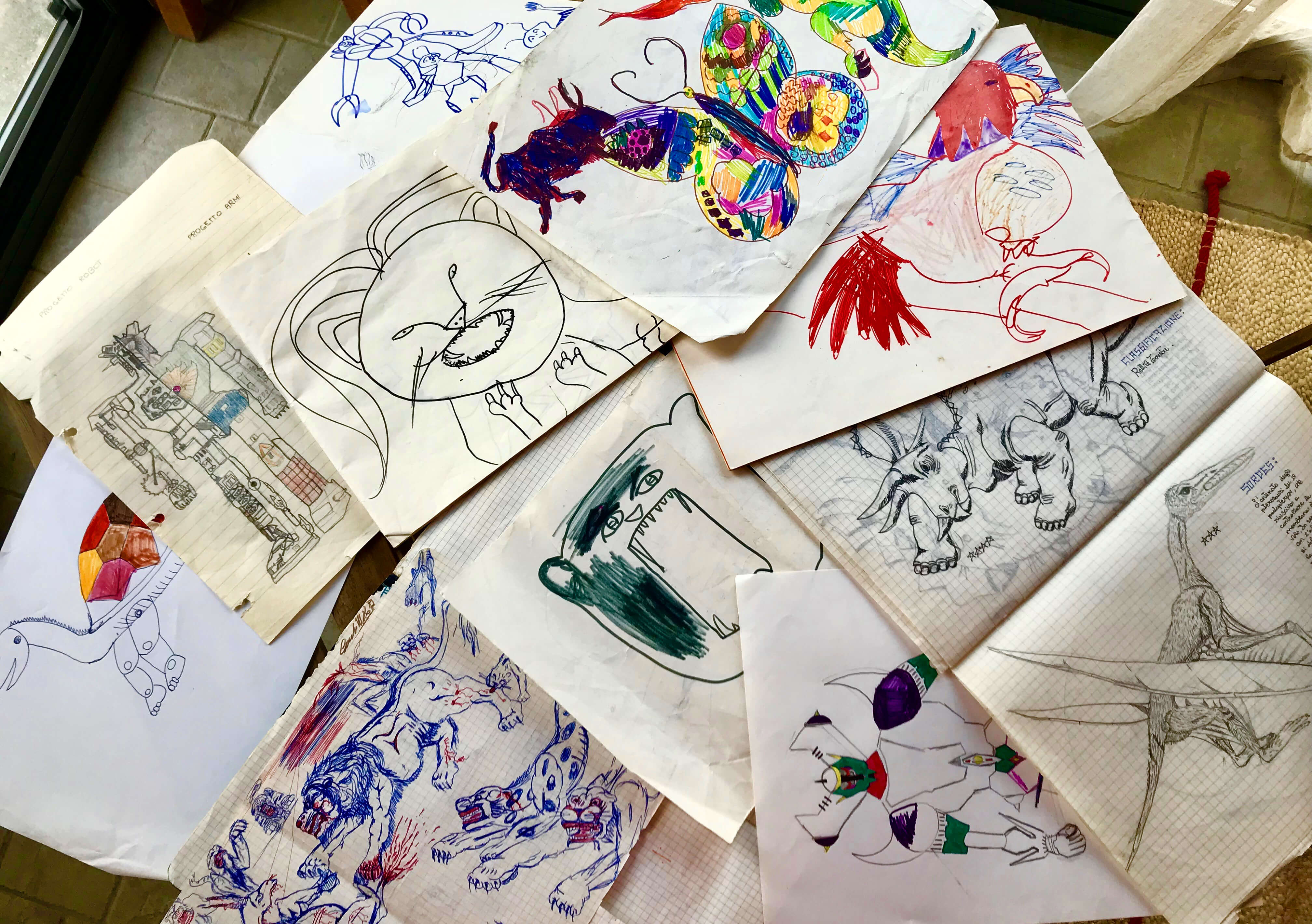 Subsign: What did you want to be as a grown up?
Mirko: I wanted to make delicious sweets as in my favorite pastry bakery.
Subsign: How does your workstation look like?
Mirko: Well, it changes according to the kind of project I'm working on. When I did sculpting and 3D rendering I worked in a dark room with a 16core workstation, surrounded by all kinds of technology devices and high volume hard rock music.
Now, working as an illustrator, I prefer a minimal and relaxing environment with an iPad Pro, a pen, a paper notebook and a good book on my work table.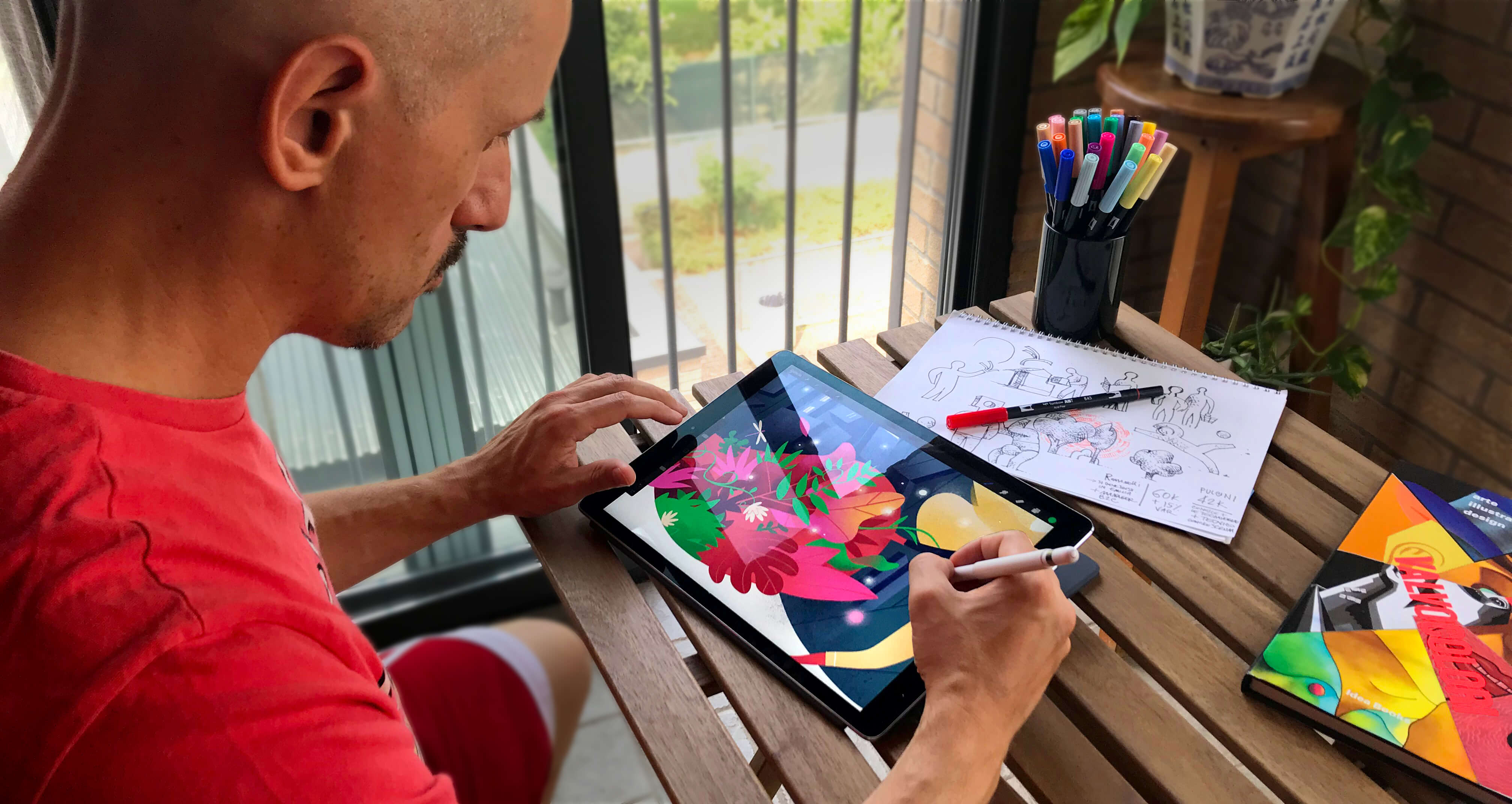 Subsign: Do you have a work style? How would you describe it?
Mirko: Some people say that they recognize my style in all of my works but I don't. I like creating different series of illustrations. In each of them, I usually keep some techniques and graphic choices from the previous works and at the same time try to experiment with something new.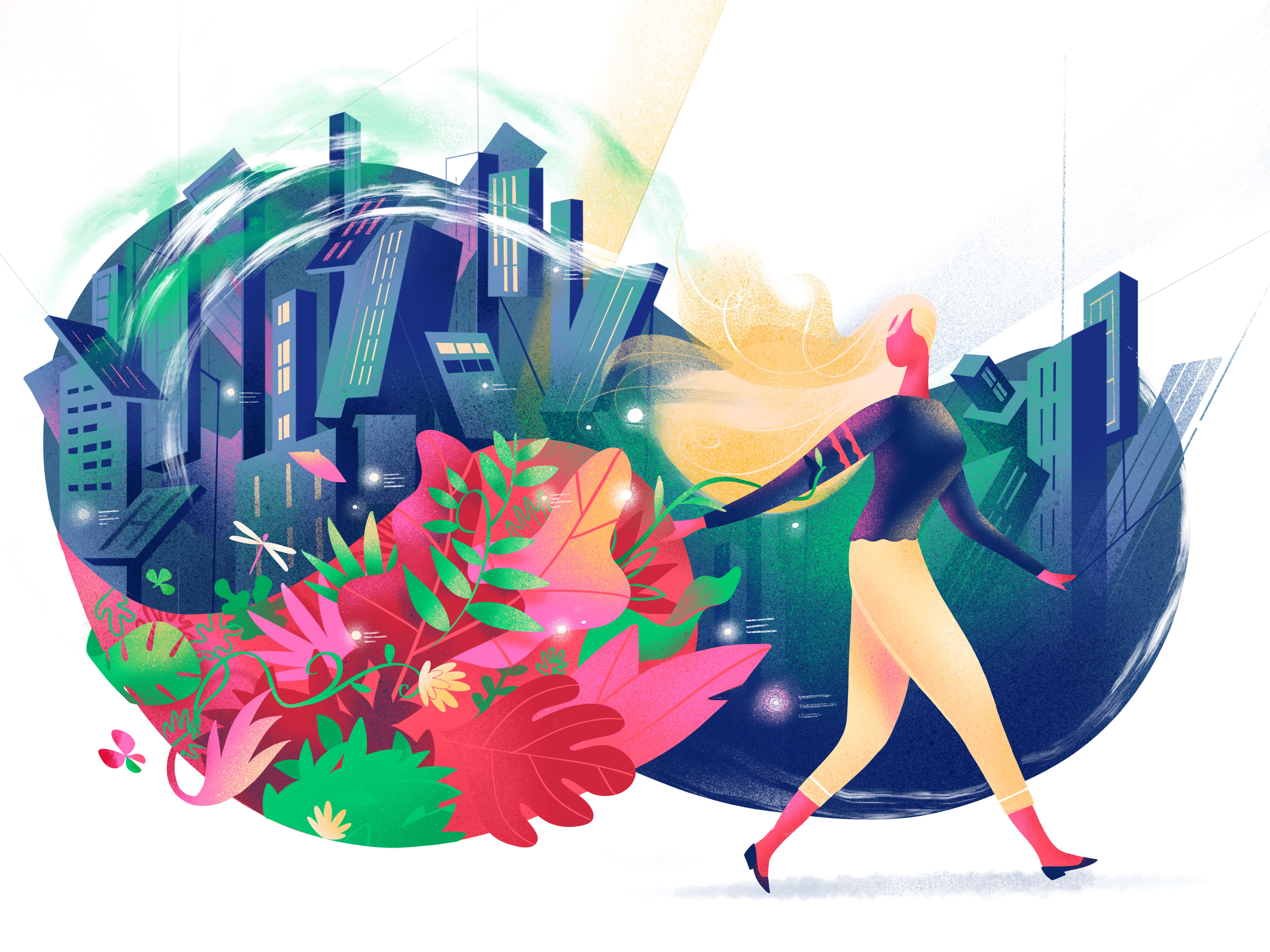 Subsign: Can you share with us how your creative process works?
Mirko: Today, the most important phase of the creative process is called "So what?". It means that before starting any kind of work, I visualize what exactly I want to communicate. It is a sort of meditation exercise when a picture already exists in my mind before being сarried to the screen.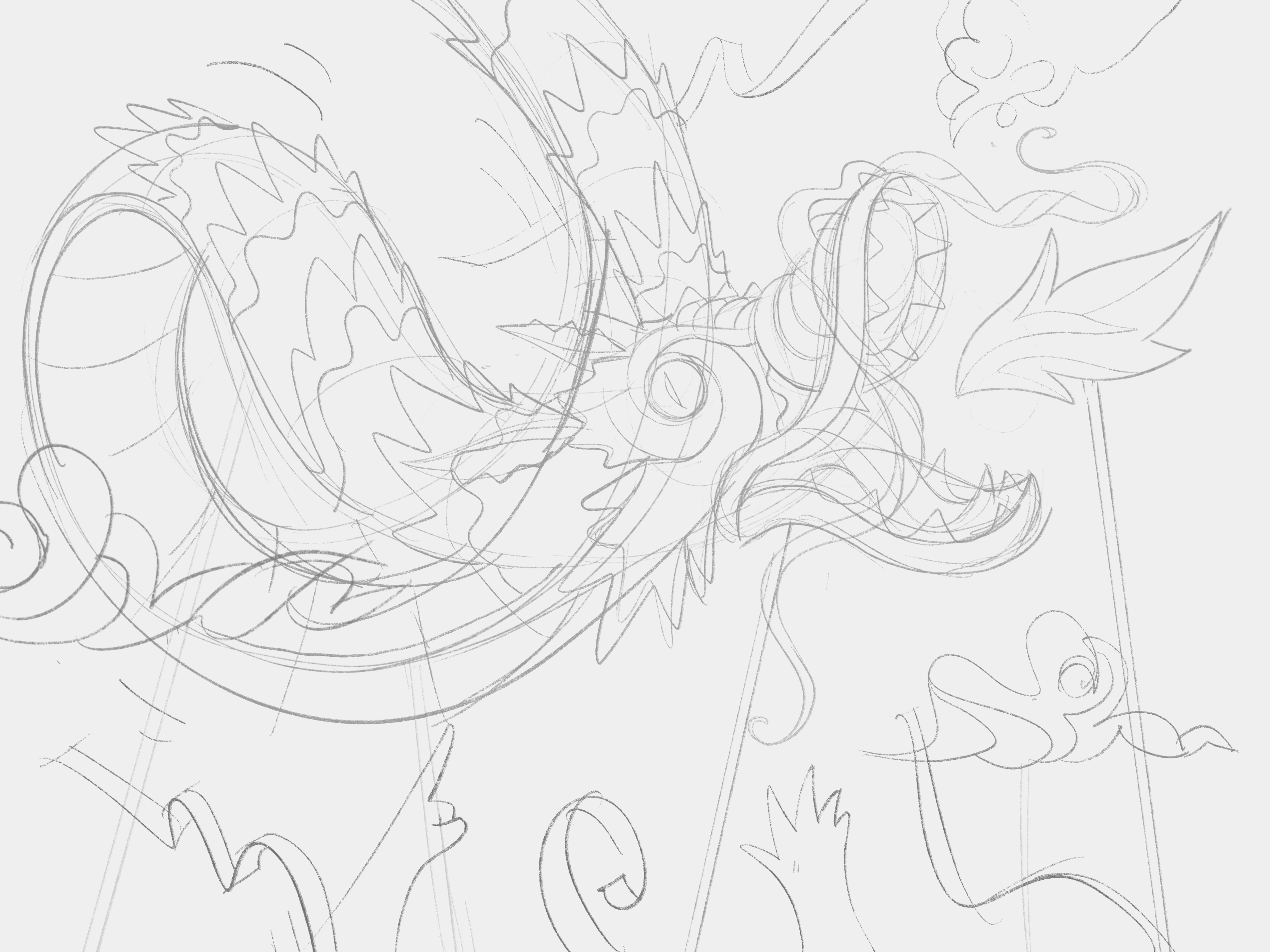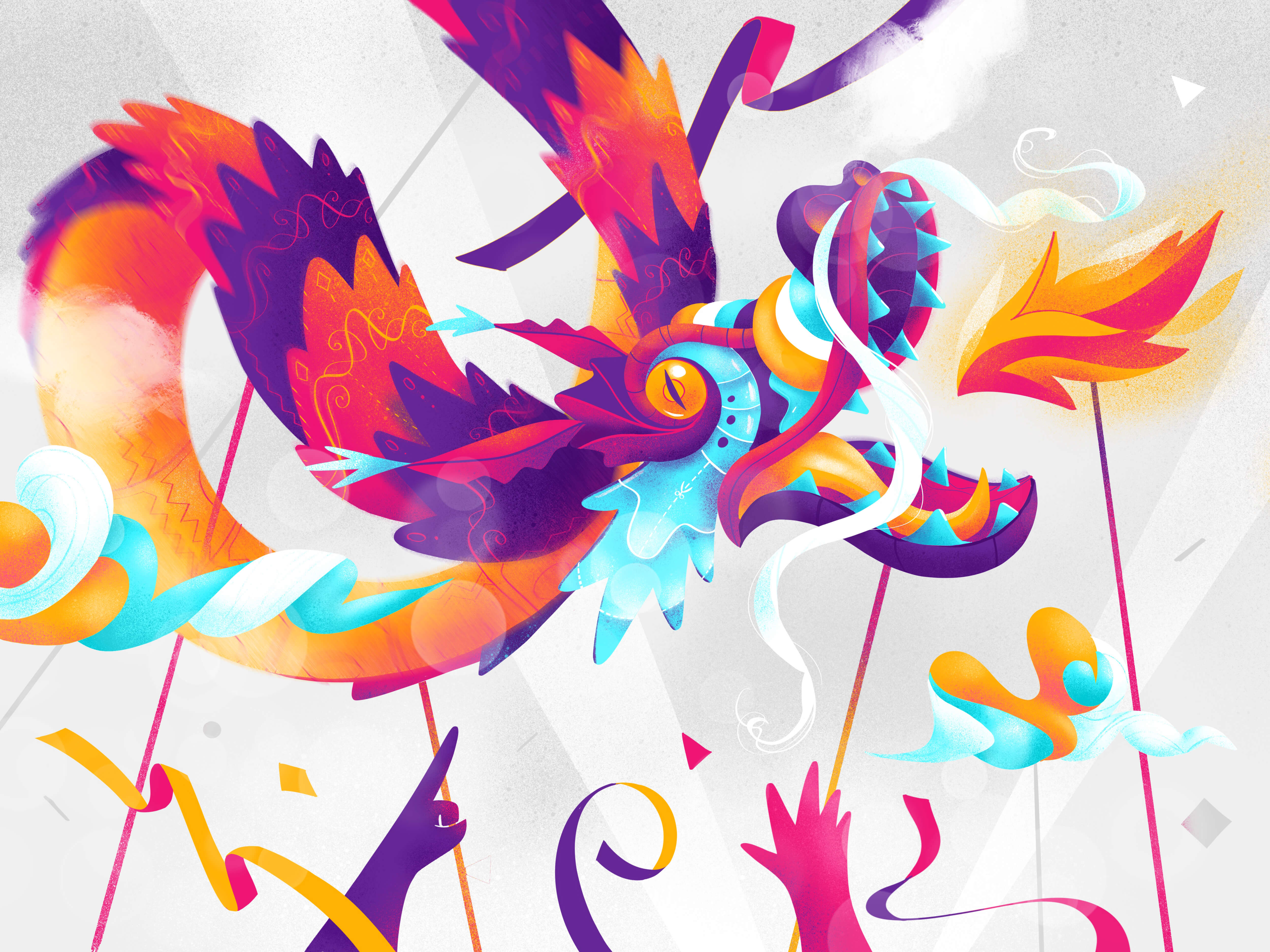 Subsign: What is your favorite work you have done so far?
Mirko: My favorite one is in my mind right now. 🙂
Subsign: Who do you follow for inspiration?
Mirko: No one in particular and everyone every day. The web and bookshops are so full of creative people that it's easy to find new daily inspiration.
In particular, I get inspired by young artists, especially those who haven't got a perfect technique or a precise style yet but have fresh and cool ideas. So, young artists, pay attention when you share your ideas because I might steal them 🙂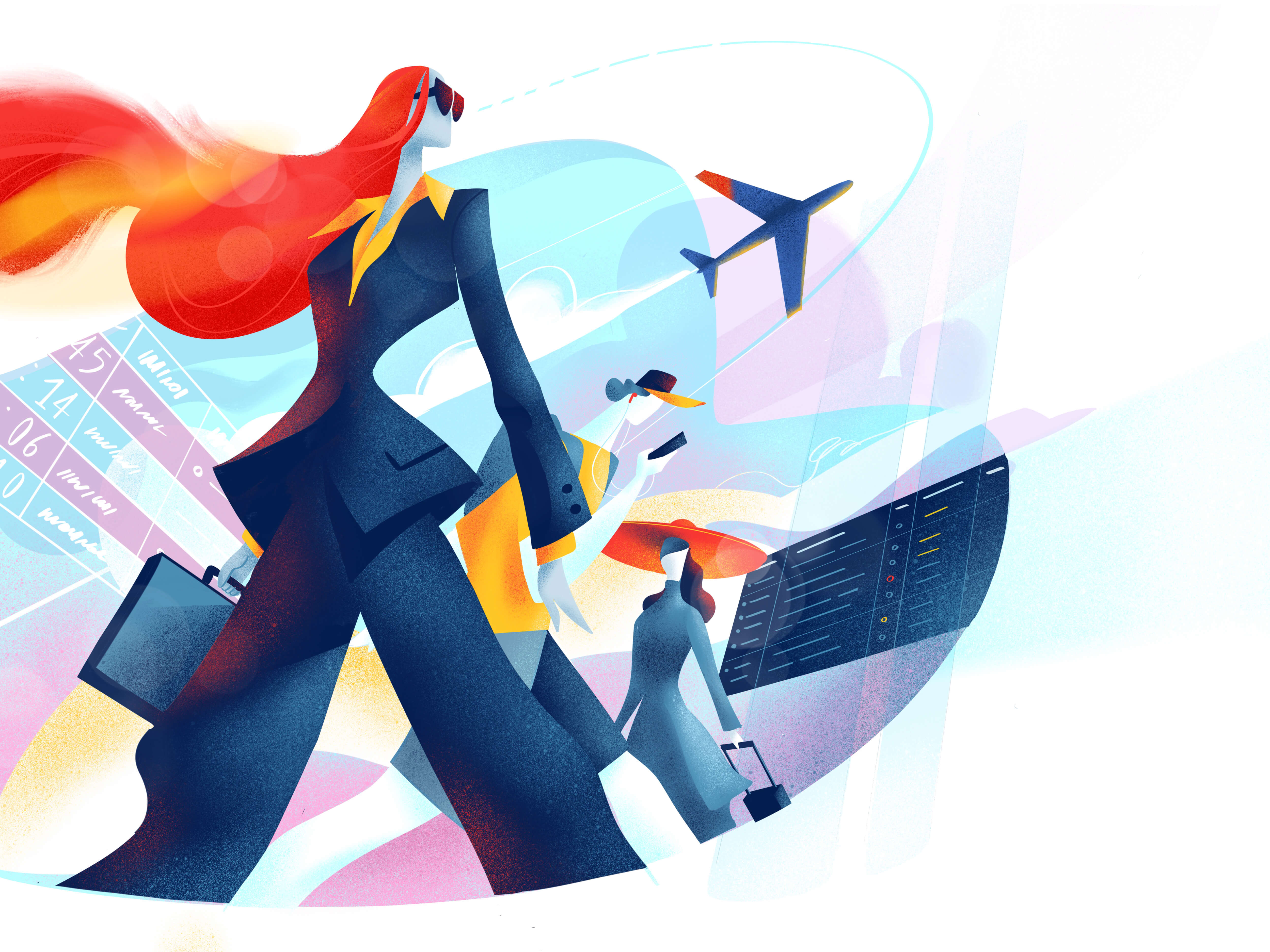 Subsign: What advice would you give to someone starting out in the creative field of work?
Mirko: First: If you don't love the subject of the work you're going to do, don't do it.
Second: Each work has to tell something new about yourself and be better than the previous one.
Third: Smile.
Subsign: If you would have a superpower, what would it be?
Mirko: I wouldn't mind being able to know what other people think or feel. This way I would get some new points of view which could be useful in the creative process.
Subsign: Can you recommend for our readers a book, a song, and a movie?
Mirko: I recommend reading at least 2 or 3 books a month. Maybe you can start with Daniel Goleman. Listen to any kind of music that inspires you. Watch regularly Kubrick, Hitchcock, Tarantino, Nolan.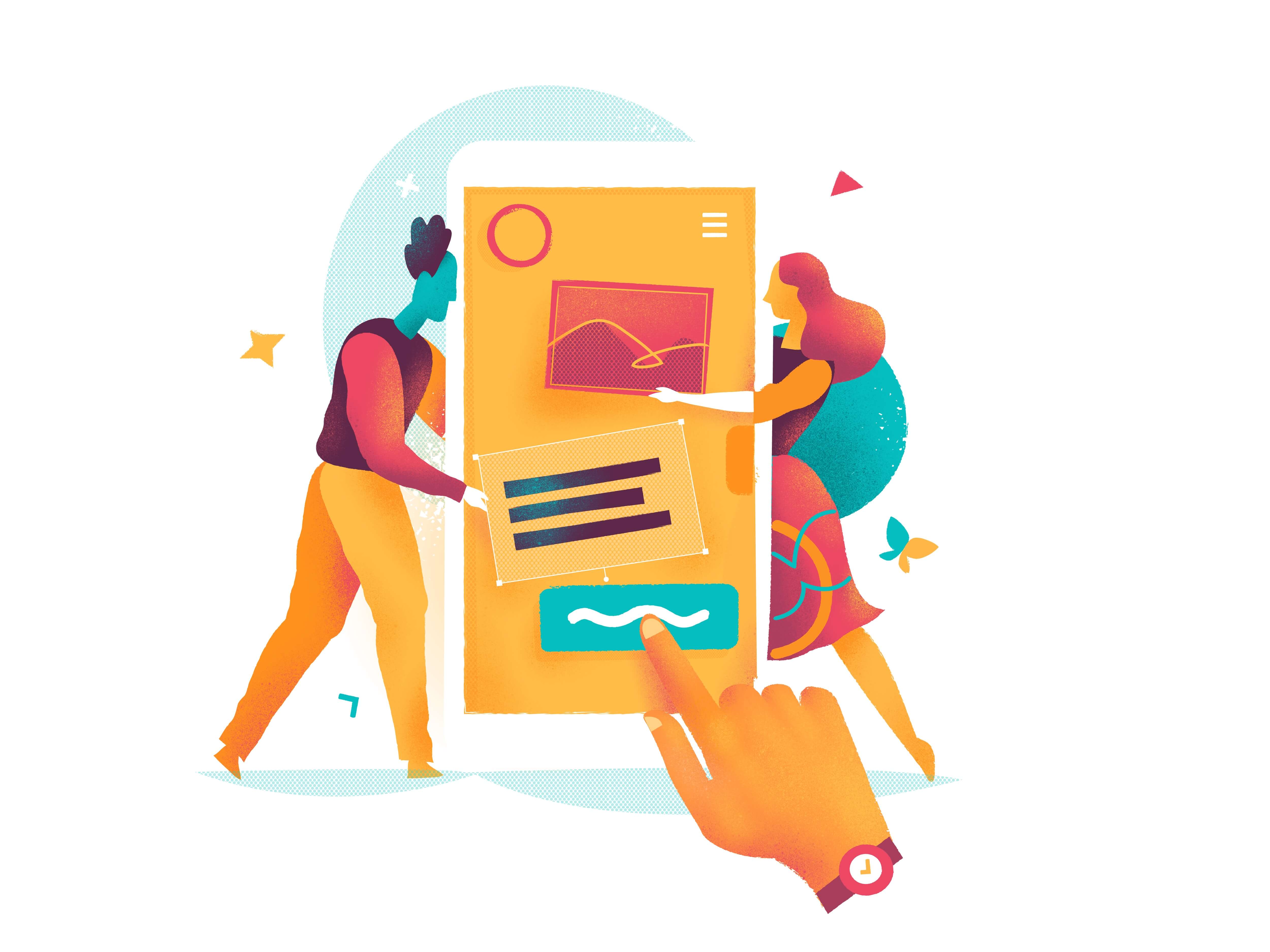 Subsign: If you could throw any kind of party, what would it be like and what would it be for?
Mirko: I'm not a fan of big parties. I prefer being around a few people with whom I could discuss such topics as art, science, philosophy and human nature, having good food and beer.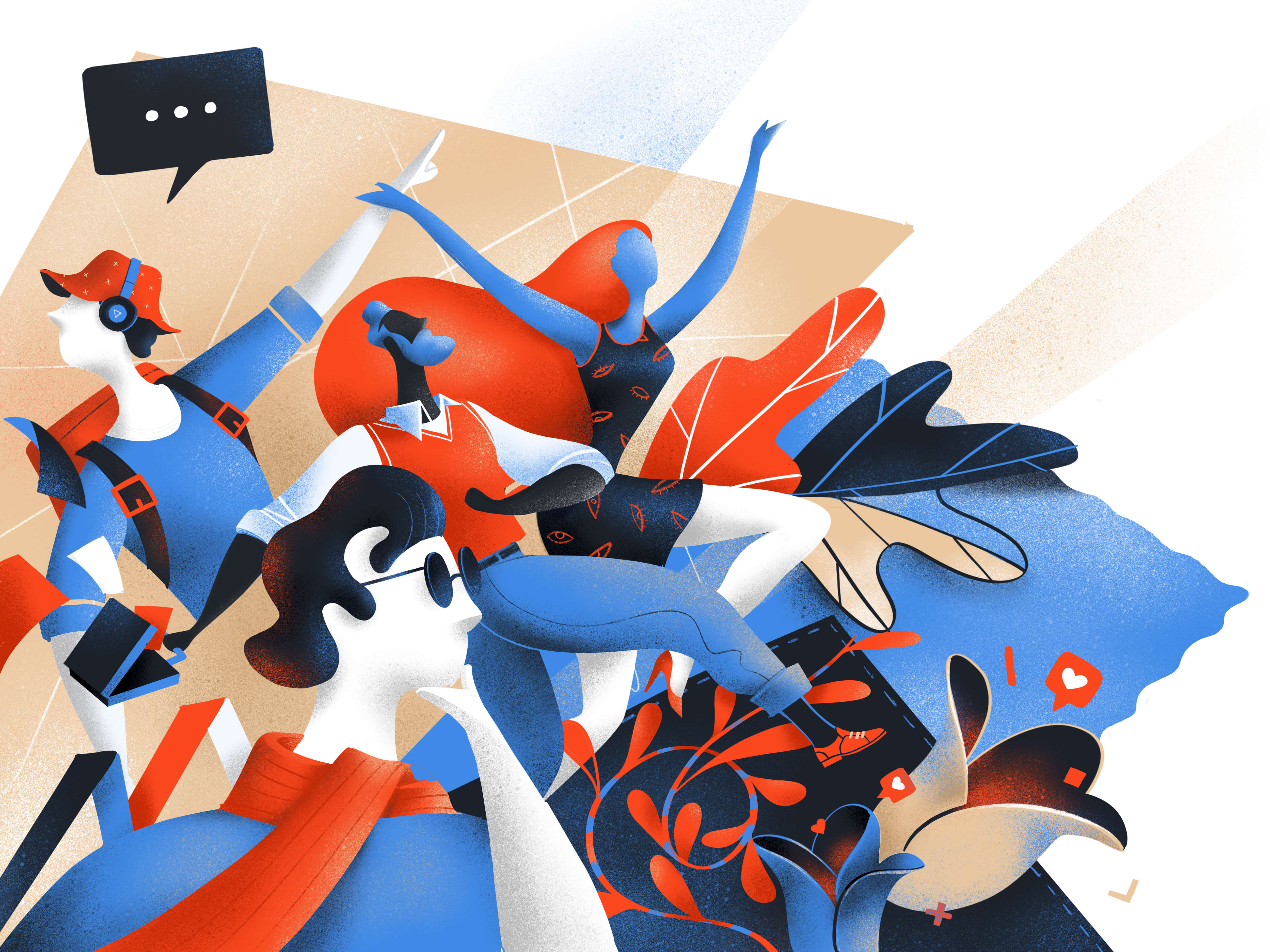 Subsign: What famous people would you invite to the party and why?
Mirko: Michael Jordan, Albert Einstein, Picasso, Stanley Kubrick, Fabrizio De Andrè… I have some questions to ask them.
Thank you, Mirko, for being a part of it!
If you know an artist that should be in the spotlight, contact us at jojo@subsign.co .
For more of Mirko's work, you can follow him on the links: Mirko's Instagram, Mirko's Behance, Mirko's Portfolio