Wesley's food photography has left us hungry for more.
Wesley: I'm a photographer, living in Belgium, born in 1979, most of my work is involved with food & drinks, both commercial and artistic. I'm 100% autodidact & a big dreamer with sometimes to much fantasy.
Things I hate:
– Little Spaces
– To much walls around me
– Dark & cold days
– Materialism
Things I like:
– Lots of light
– Freedom
– Long walks on quiet beaches
– Art & design
– Off course Making image & GOOD food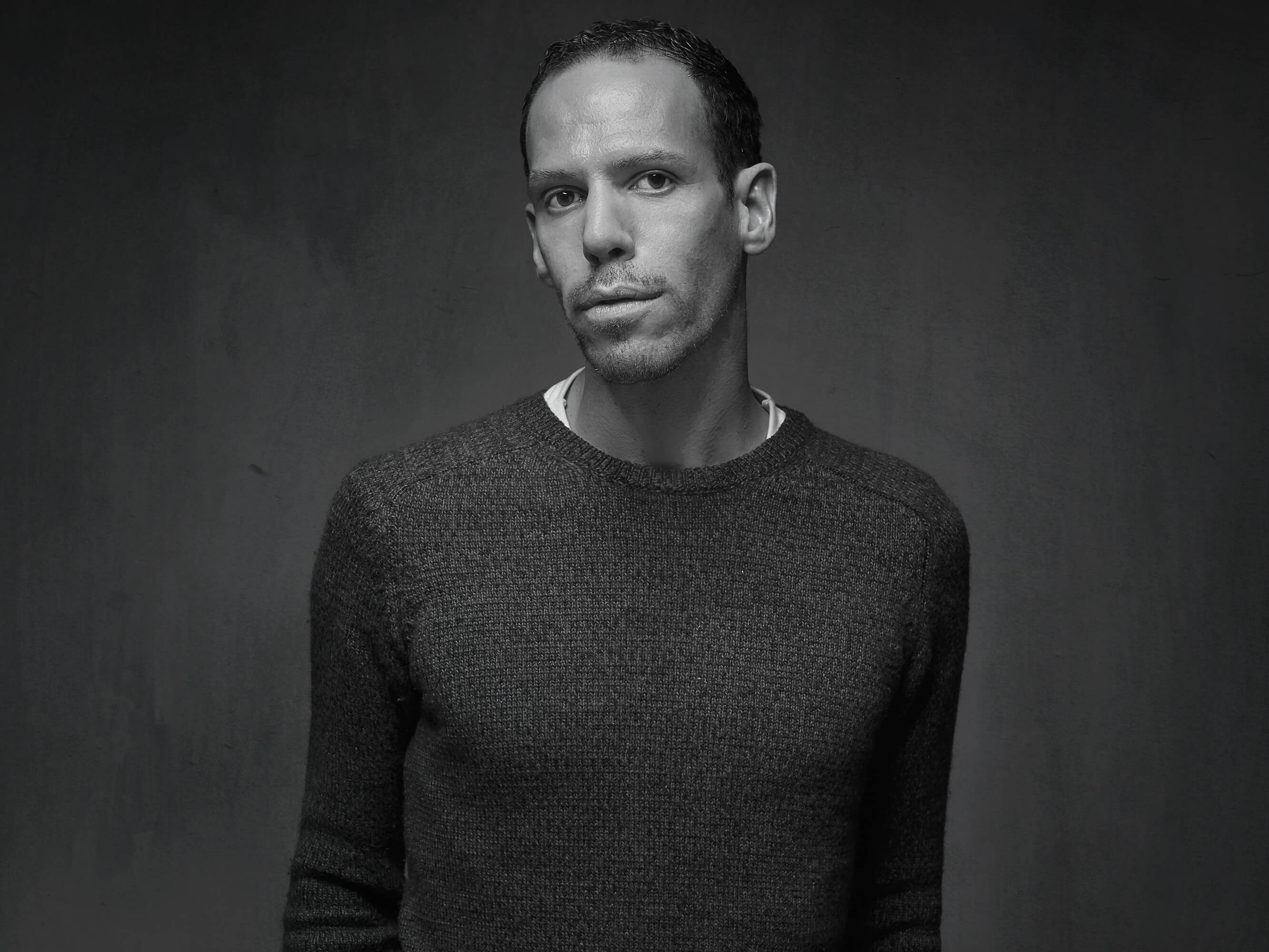 Subsign: What was your childhood like? Do you think your experiences from childhood have influenced your present creative endeavors?
Wesley: As a little boy I was very quiet, but a bit of a little rebel, my dog was my best friend.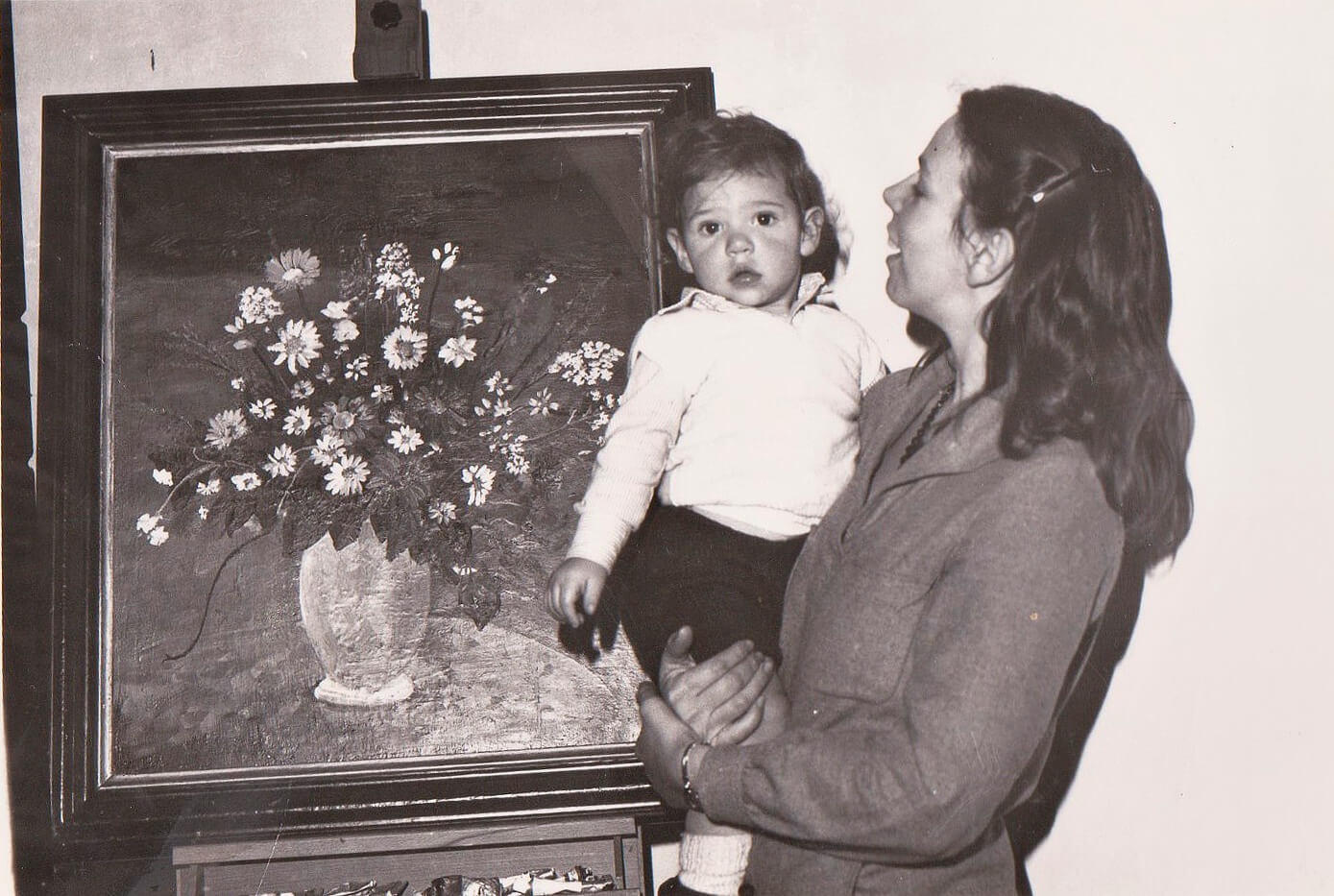 I left the house at the very young age of 18 years and go live on my own, school & authority was not my thing, but I always had a big love for the 3u. art class. I grew up in a very free thinking & artistic family (like gypsies). My father was an oil-painter, there was also a sculptor in the family and musicians.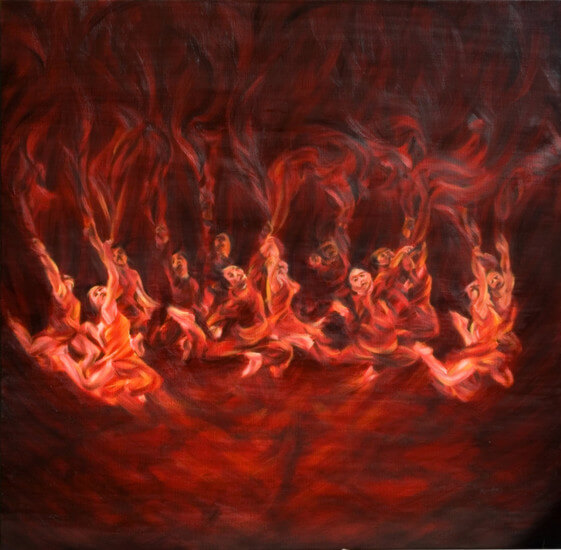 In my childhood I started drawing & painting as a hobby with some help of my dad, I was always attracted to light and the way it affects 3-dimensional objects on a 2-dimensional medium. It certainly influenced my later photography work. Things like color-theory (& matching), light, composition, styling, are al very natural for me.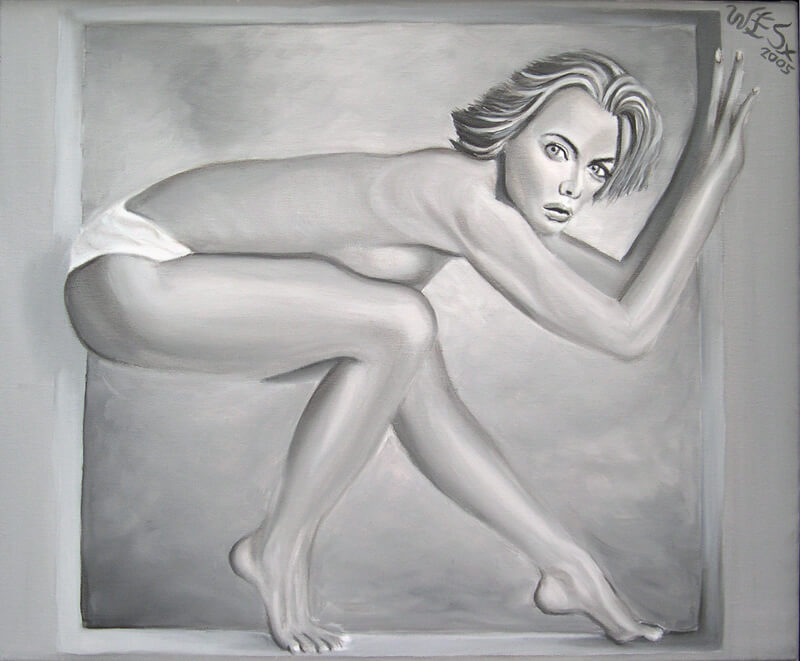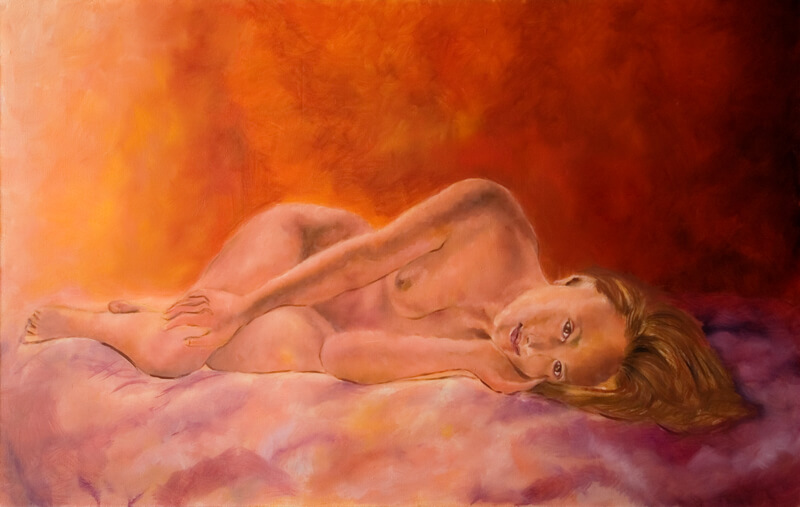 Subsign: What did you want to be as a grown up?
Wesley: For a very long time I didn't know what to do in my life, maybe for some people there is a path, but for me, it all happened accidentally. For sure was that I wanted a creative job with some freedom ( not the usual 9 to 5 job ), like a painter, digital artist, web developer, photographer, cook, stylist.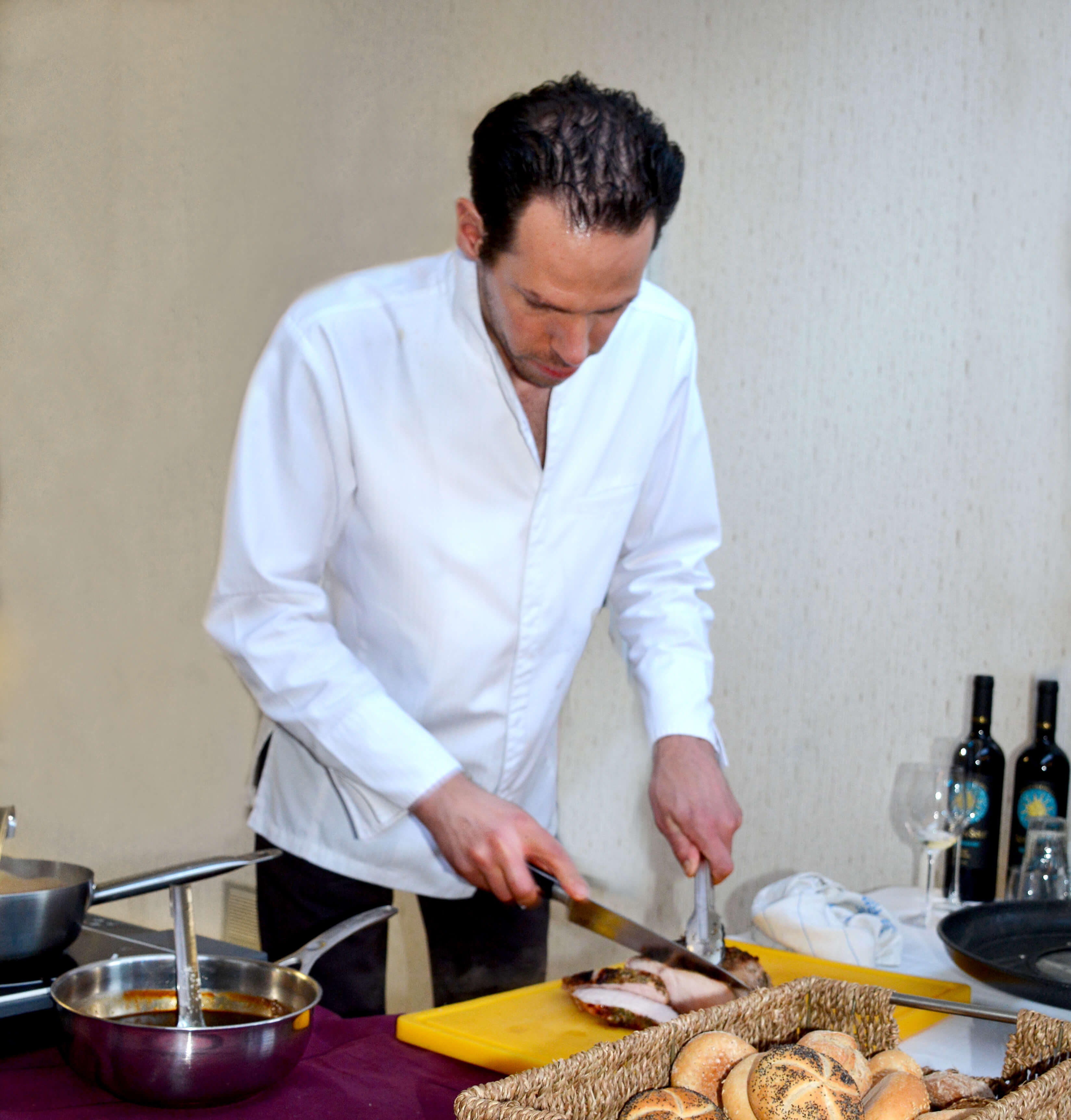 I really had no clue at the moment? Because I lived alone, I needed some fast income &I started freelance cooking in restaurant & catering. I loved the job very much & did it for quite a whit lots of passion. It was only a few years later that I started with photographing foods.
I immediately fell in love with the whole creative process of it. It was like a combination of all the things I liked in the past, creating, cooking, styling, combining colors & textures, digital editing, making images.
Subsign: How does your workstation look like?
Wesley: For the moment I work from my home, everything there is open with lots of light, and it is located alone, so I don't have noise from traffic or neighbors. It's becoming a bit too small because of all the stuff I need for my photography, especially all the big studio lights and stands take a lot off place.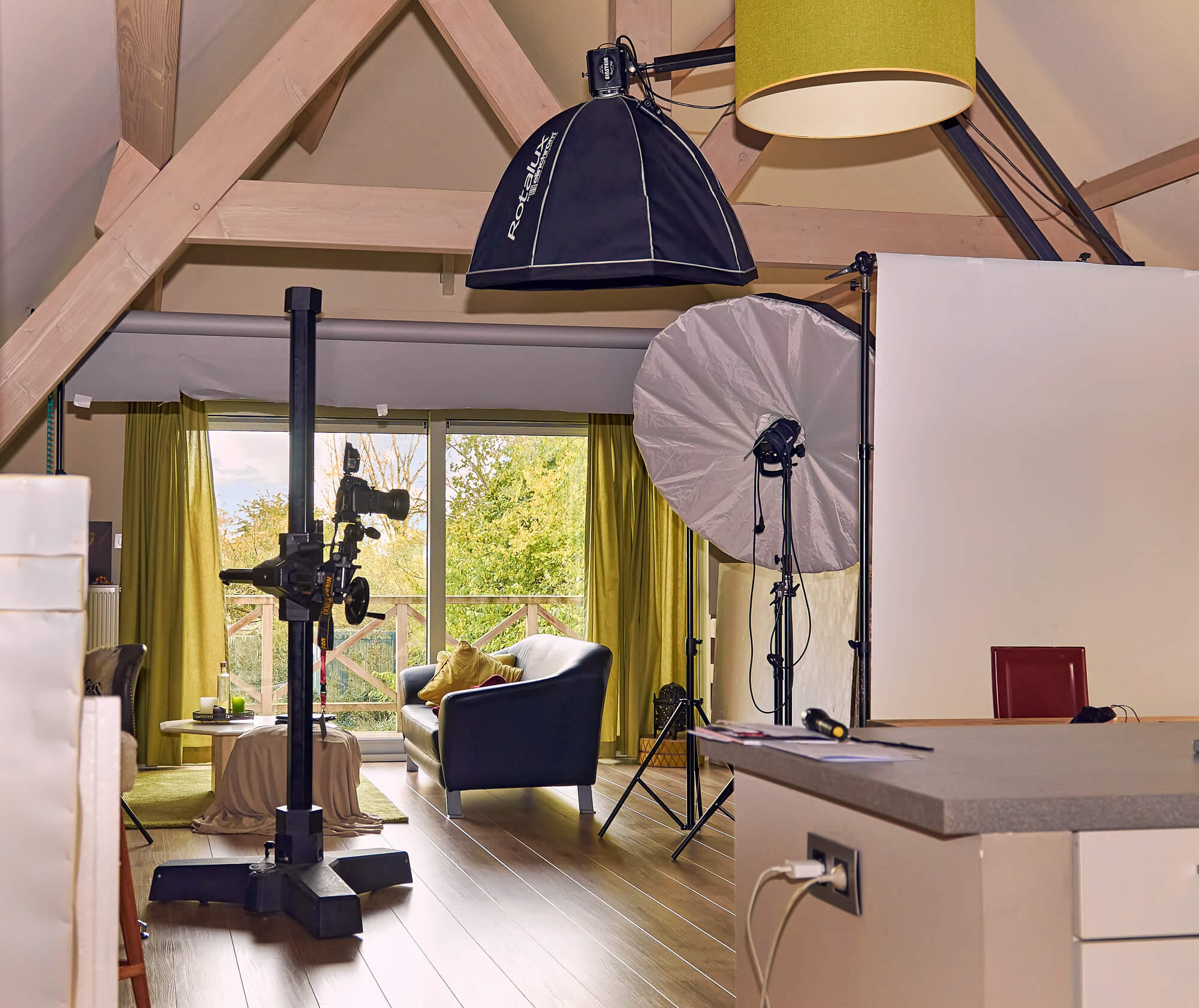 For the digital processing I always use apple computers (with the Adobe software), they are the best. My Wacom-drawing tablet is my best friend for editing, I also use many drives to back up my work. I'm a little bit off a tech addict, I love all the digital & technical stuff.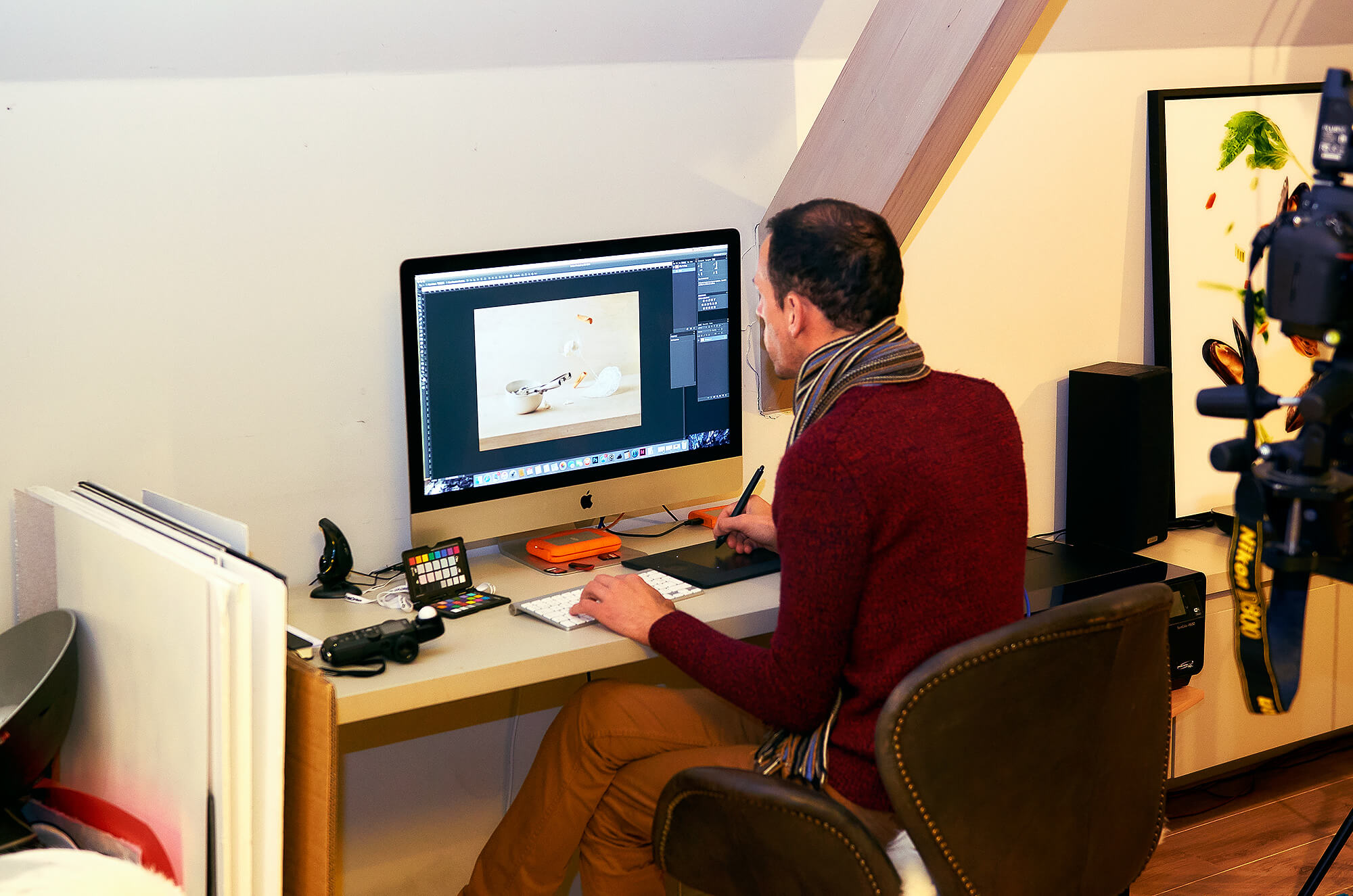 Subsign: Do you have a work style? How would you describe it?
Wesley: It's difficult to describe my own style, but after all those years of experimenting with lights, I have developed a certain preference for lighting. It depends on the kind off shot"commercial or personal".
Take, for example, some of my personal work is lit by only one light source with a big diffuser. Old painters like Caravaggio/Vermeer/ Rembrandt invented the technique, in their painting studios they had only one window, to light their subjects when the hard sunlight was shining through it, they diffused it with sheets & so was the term Chiaroscuro lighting was born.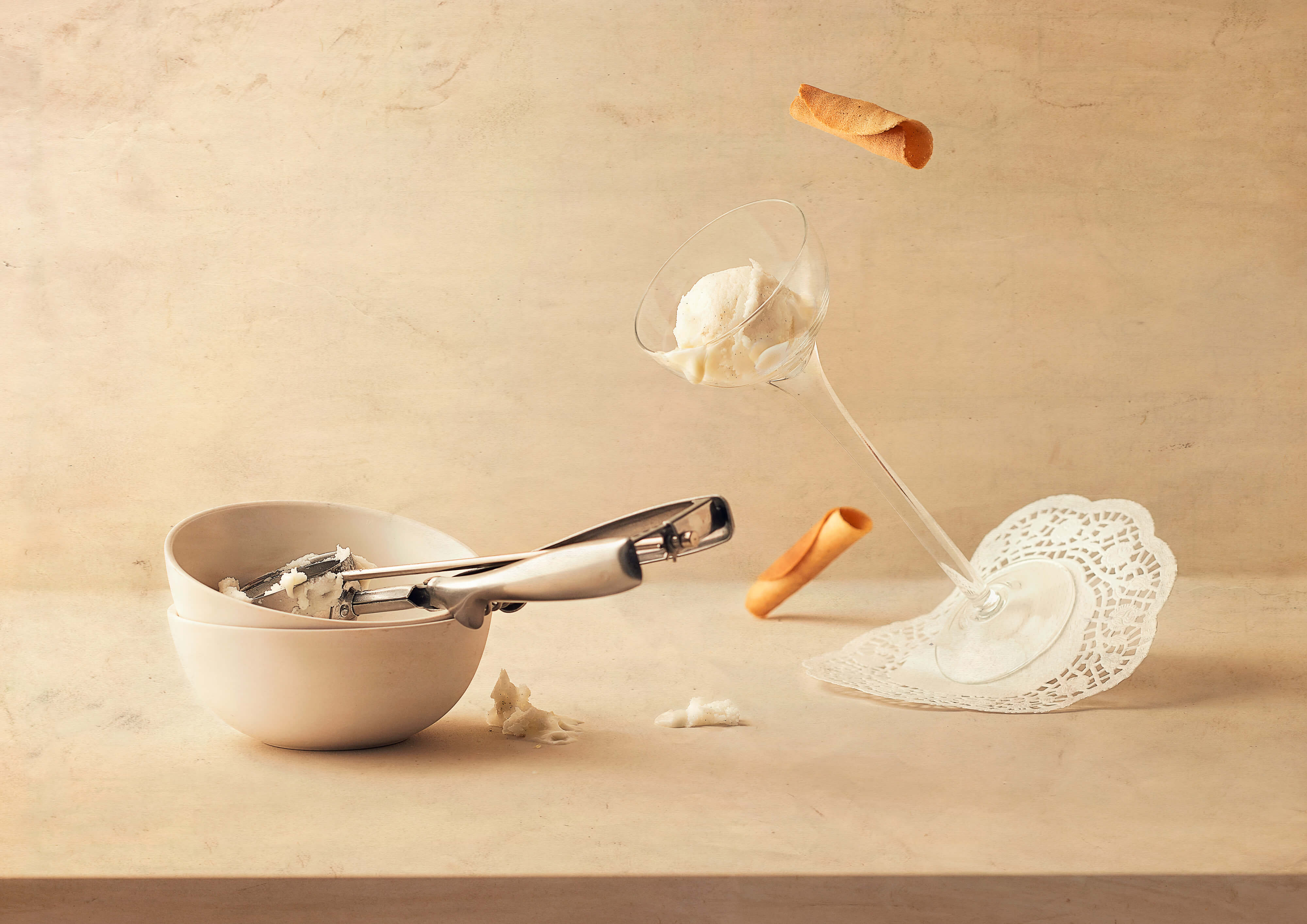 Subsign: Can you share with us how your creative process works?
Wesley: I like to do things very intuitive, the night time (with some nice music) is the best moment to work. When there is an idea or a job, I first make some intuitive test shots & play around with styling, color, texture & light to see in which direction to go. Mostly I rely on my senses, they tell me if it feels right or not. Although I have to admit, I am not easily satisfied.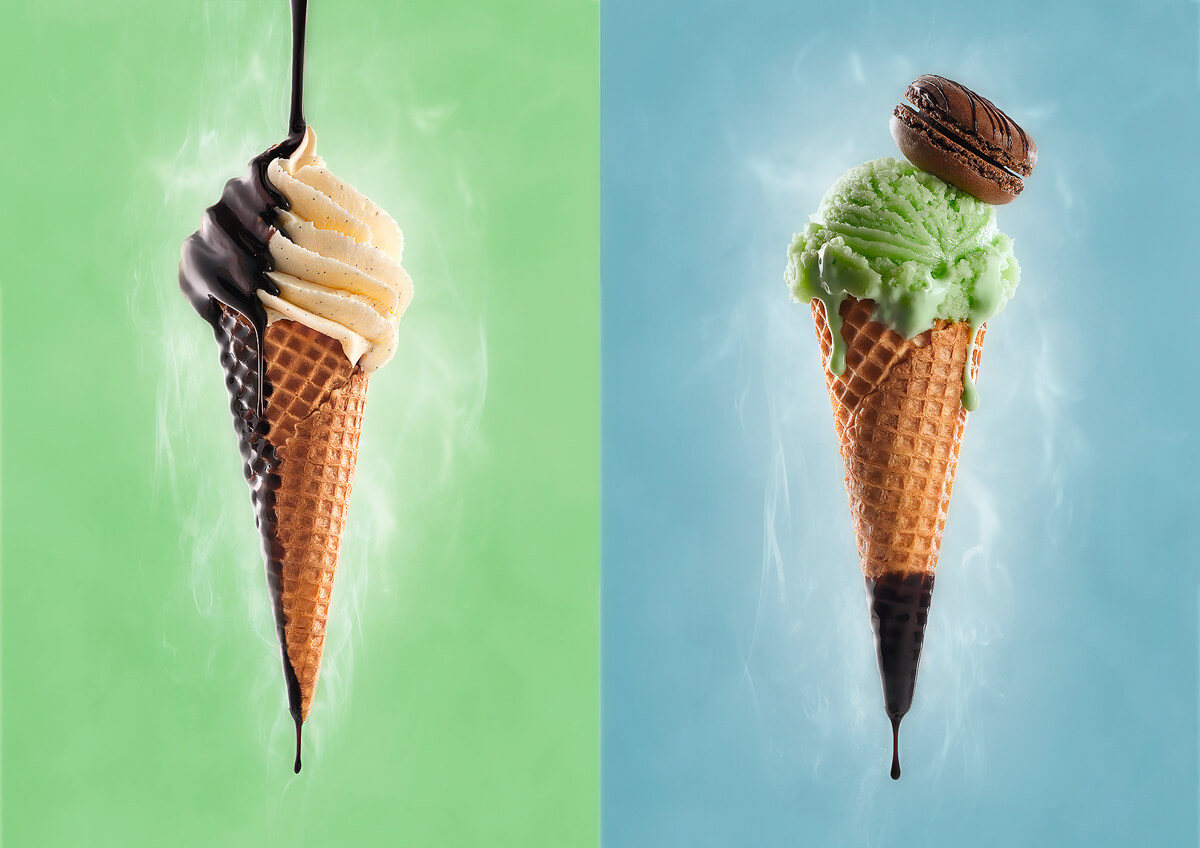 Subsign: What is your favorite work you have done so far?
Wesley: I like the dark conceptual images from my personal work. They are very minimalist, with a surreal twist, and use very simple lighting. I already won a lot of awards with them.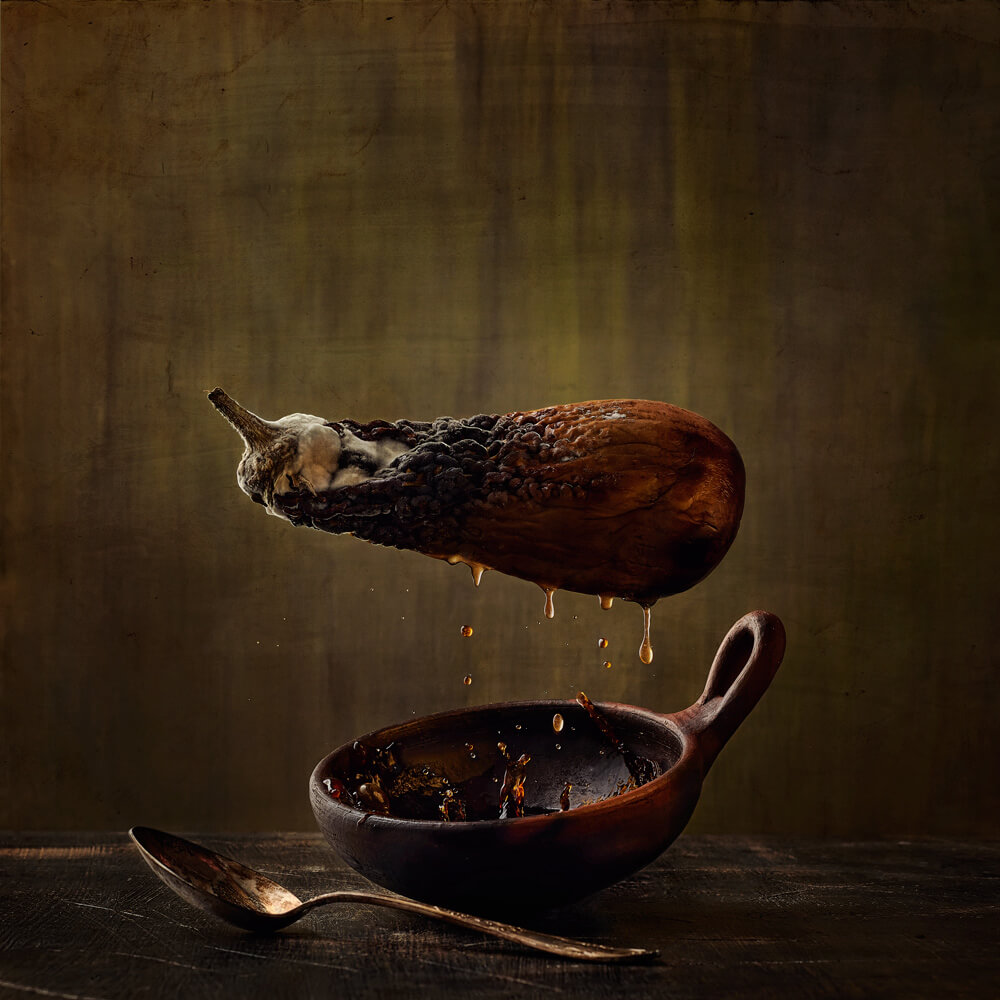 Subsign: Who do you follow for inspiration?
Wesley: I try to follow some trends in food photography on social media channels, and also follow a few photographers in different genres (fashion, product, artistic), a fashion photographer I really like for the way he works with light is Paolo Roversi. Really impressing work, I'm also a big fan of Nando Esteva for his personal work.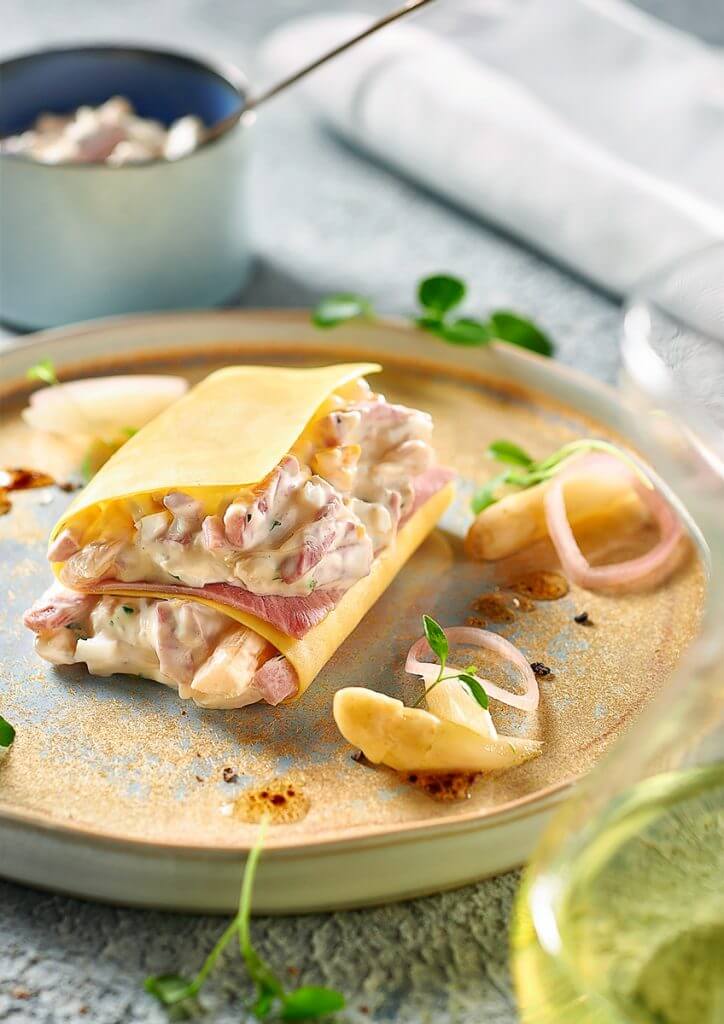 Subsign: What advice would you give to someone starting out in the creative field of work?
Wesley: Know the technicals, but learn to think outside the box & sometimes break the rules. Also be patient with your artistic path, it takes years of practice and self-discipline to develop a certain skill to perfection. After all those years it's never gonna be perfect, always try to evolve, do not be satisfied too quickly.
Creativity doesn't always come when you need it and this is sometimes a VERY frustrating thing. And keep in mind, it is art, tastes differ from person to person, there will be haters & there will be lovers. Keep on doing what feels good for you.

Subsign: If you would have a superpower, what would it be?
Wesley: I dream a lot at night, and one that returns quite often is that I can fly like a bird in the sky, it is the most liberating feeling that there exists, so it certainly would be flying like a bird, I really hope to be reborn as a big bird in a tropical wood in a next life, that would be awesome.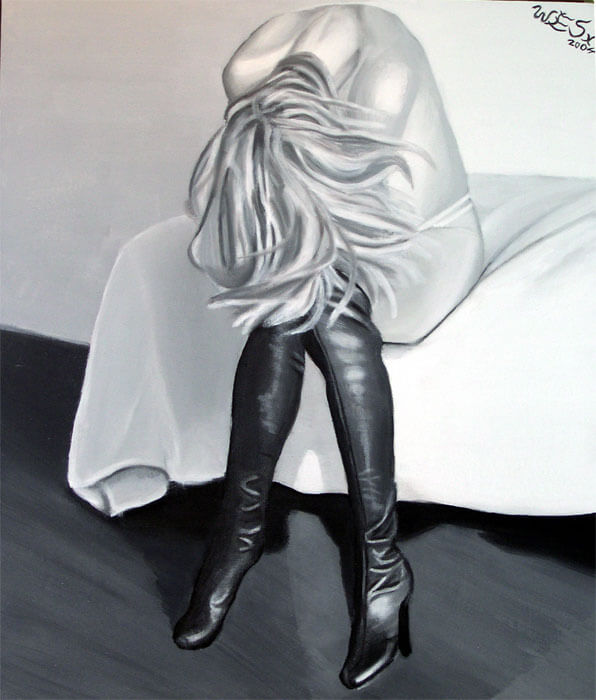 Subsign: Can you recommend for our readers a book, a song, and a movie?
Wesley: The dream of the Red Chamber, By Cao Xueqin, Chinese roman. Thom Yorke, Go Slowly – I want this song to be played on my funeral. Modigliani, Great autobiography story about the personal struggles & demons off an artist, passion & his undying love for one particular woman.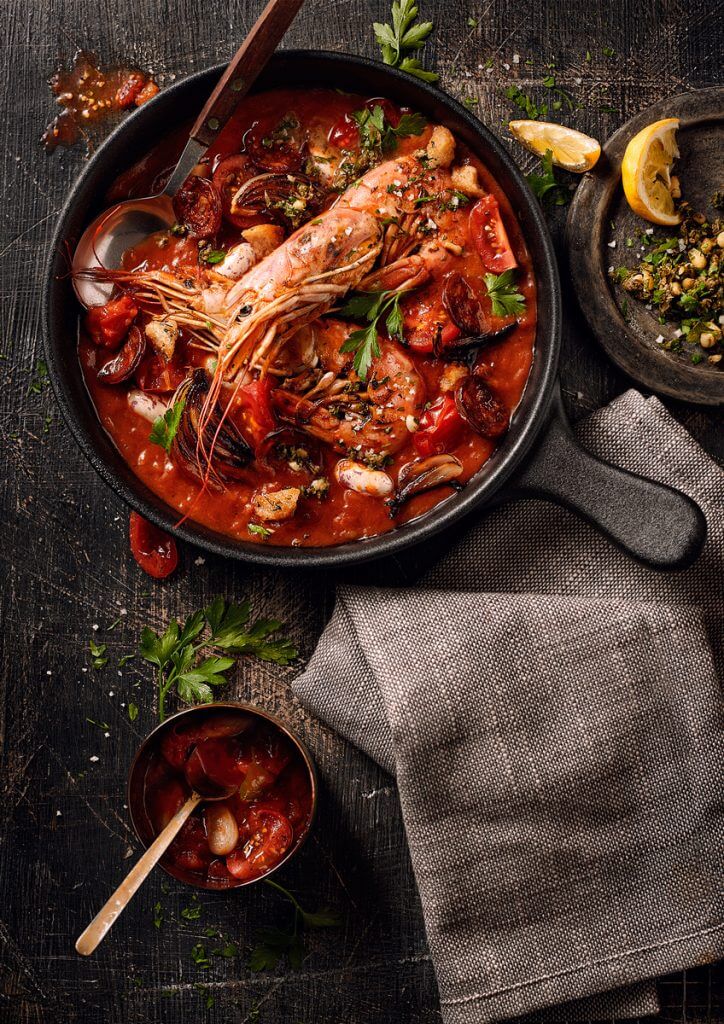 Subsign: If you could throw any kind of party, what would it be like and what would it be for?
Wesley: I would do a big fundraising party in the color theme white to raise lots of money for medical research in cancer treatment.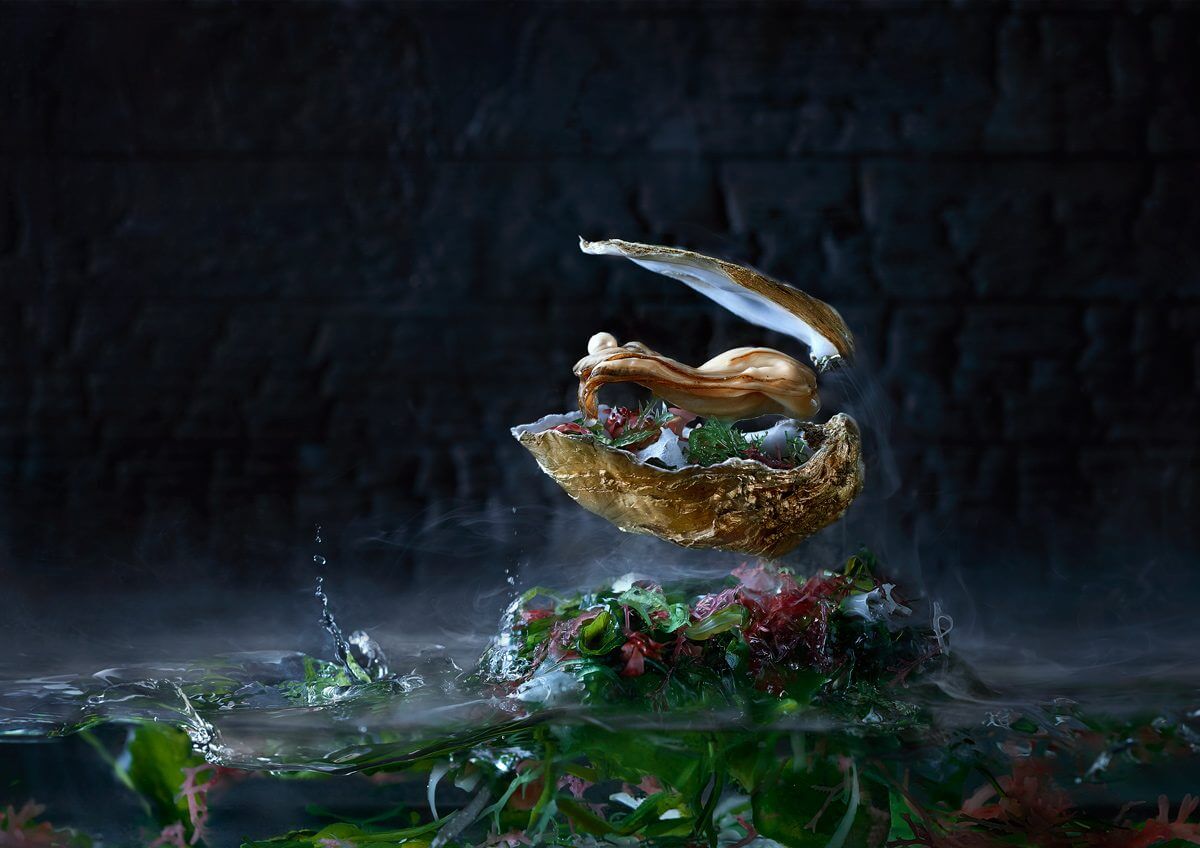 Subsign: What famous people would you invite to the party and why?
Wesley: If he was still alive I would ask David Bowie to play some songs Lady Chef Dominique Crenn & crew to do the catering. Padma Lakshmi, to host to the party, she is such a nice woman & certainly some big politicians to empty there pockets.
They are not famous but can't be forgotten: my family & few friends. All the specialists & staff who treated me in the hospital (I'm so thankful to them).
Thank you, Wesley, for being a part of it!
If you know an artist that should be in the spotlight, contact us at jojo@subsign.co .
For more of Wesley's work, you can follow him on the links: Wesley on Behance, Wesley's portfolio.