We had the opportunity to meet Cristina back in November in Cluj and we loved her work! Thank you for being in our Spotlight!
Cristina: Hello hello, I'm Cristina, a simple dreamy girl based in Cluj – Napoca, a very beautiful city which I'm in love with.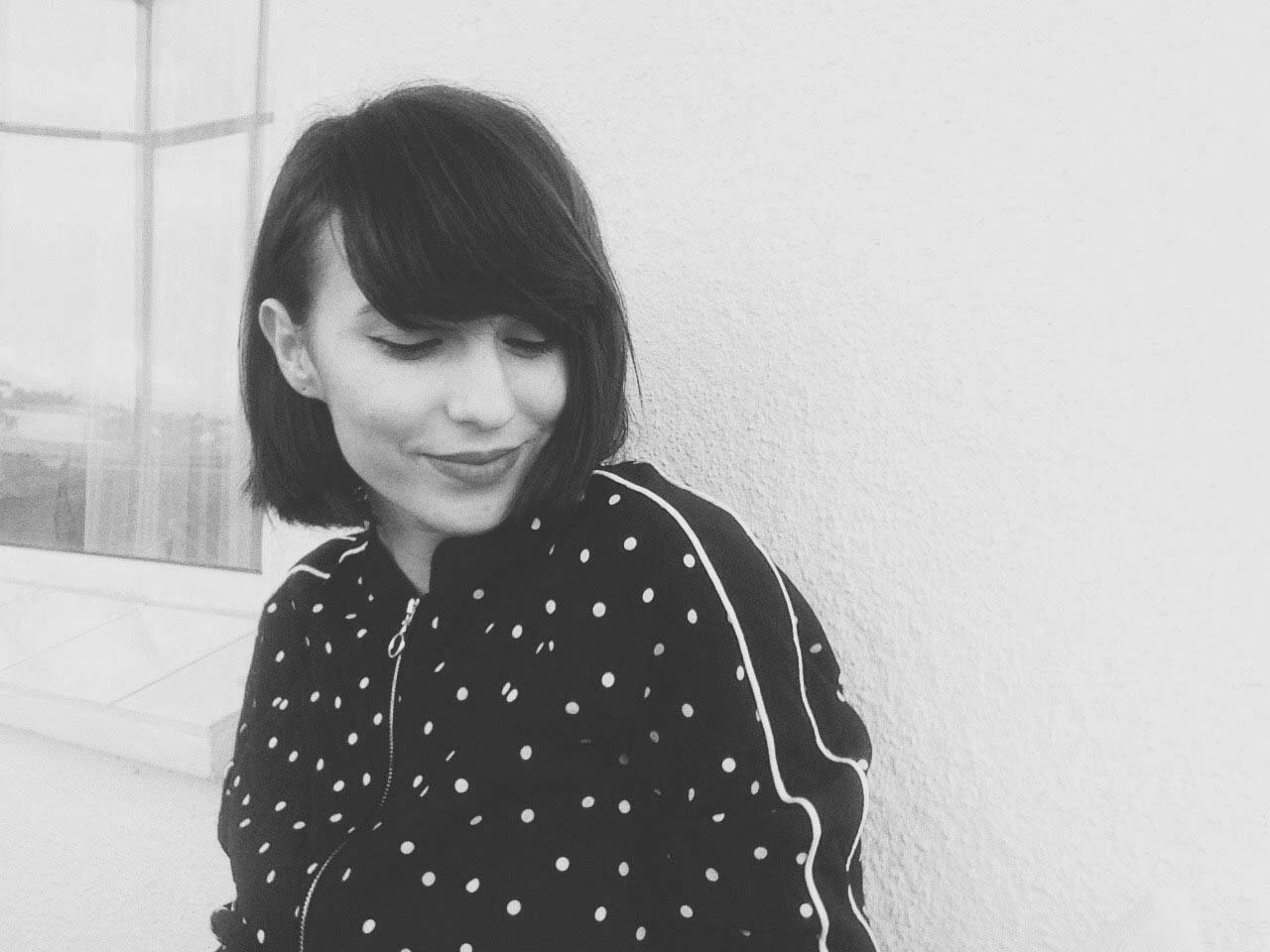 I love drawing, plants and dogs, elephants and… lots of other things. I have big dreams that I'm working on and I consider myself a pretty optimistic person that focuses on staying positive and confident no matter what. My mind is set on being happy, it's a way of attracting good things… so good vibes only!
Subsign: What was your childhood like? Do you think your experiences from childhood have influenced your present creative endeavors?
Cristina: I was a very happy kid.
There were two or three summers when my mom left me with my aunt in the countryside in Calinesti, where I played with the kids lots of silly games, especially hide and seek. I remember I loved climbing trees, pick cherries and sour-cherries for jam.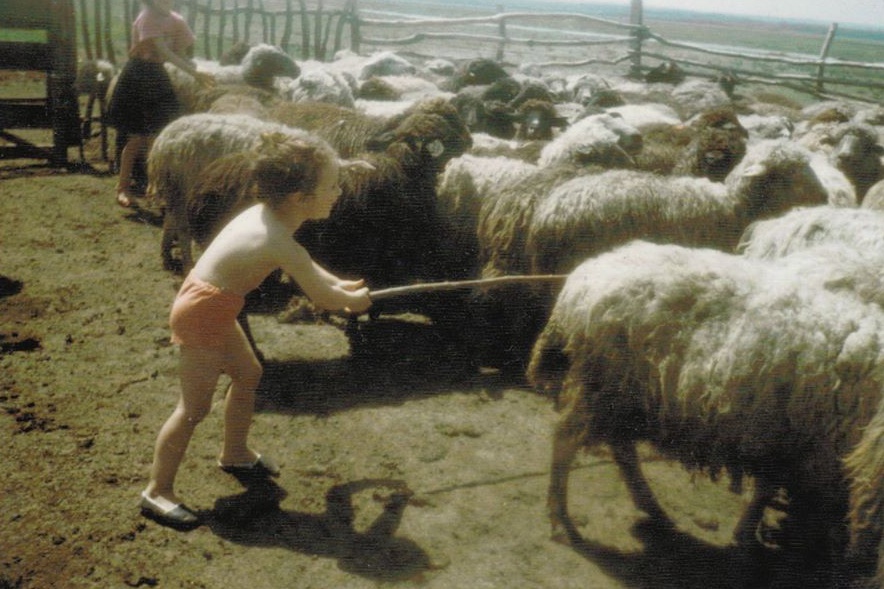 I love all my childhood memories and most definitely they've helped me build, maybe subconsciously, the positive way I'm seeing and perceiving my present life. So thank you dear parents and dear childhood, you were awesome!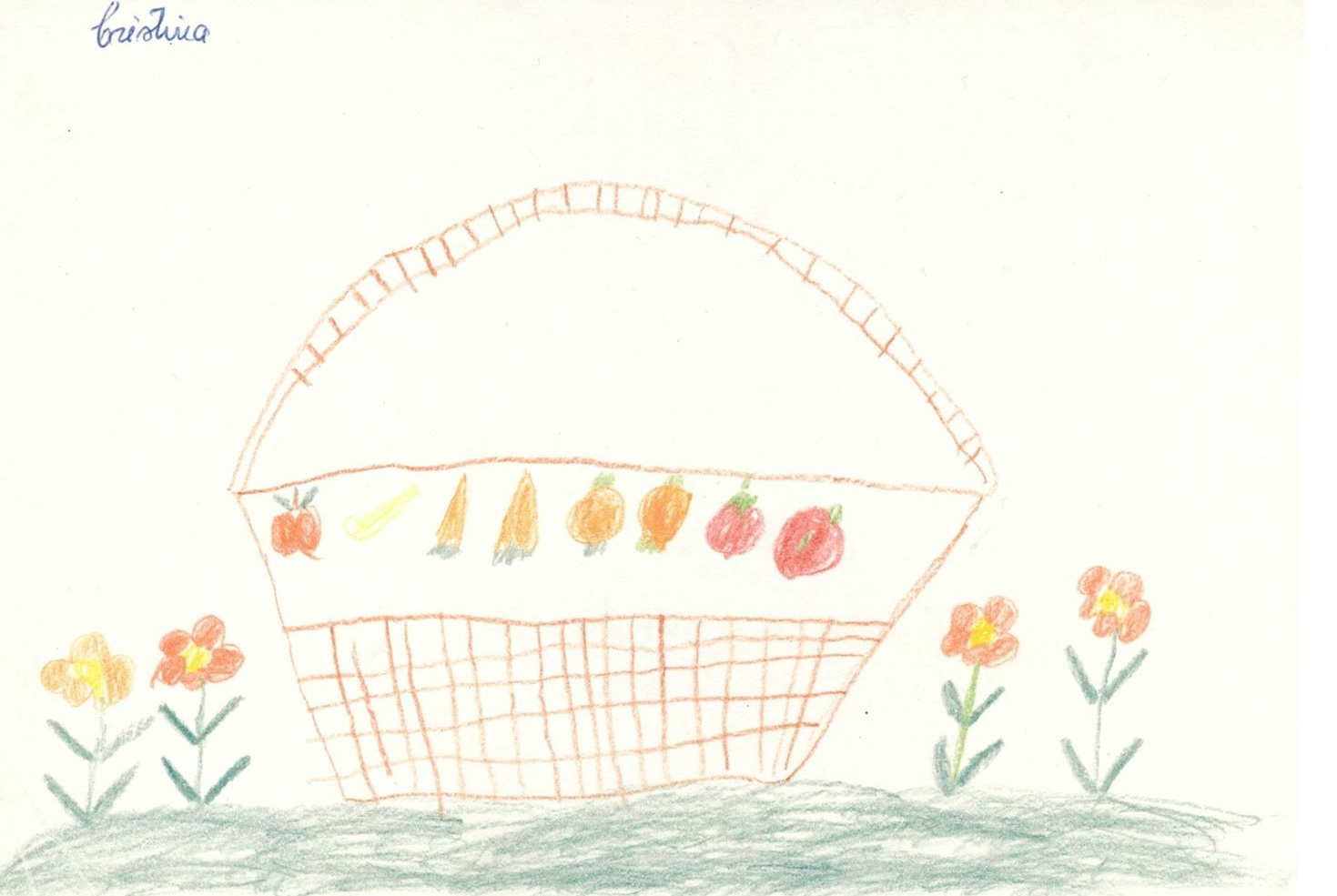 Subsign: What did you want to be as a grown up?
Cristina: Well I've wanted to be two things … first a famous singer (of course), and second a doctor, a doctor for kids (I didn't know the pediatrician term back then).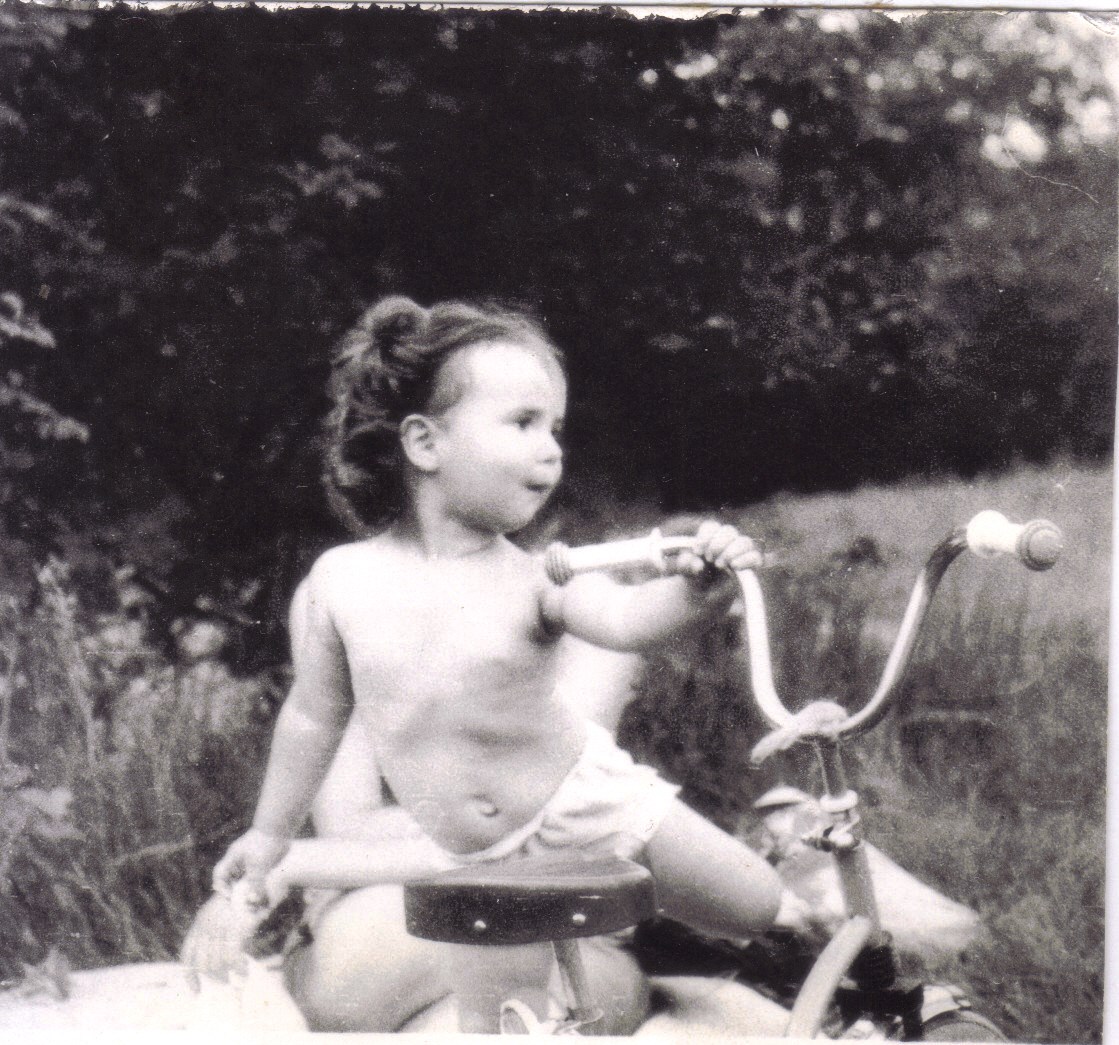 Subsign: How does your workstation look like?
Cristina: My desk surrounded by plants with my dog at my feet and there is nothing else I need. (except my work tools hi hi )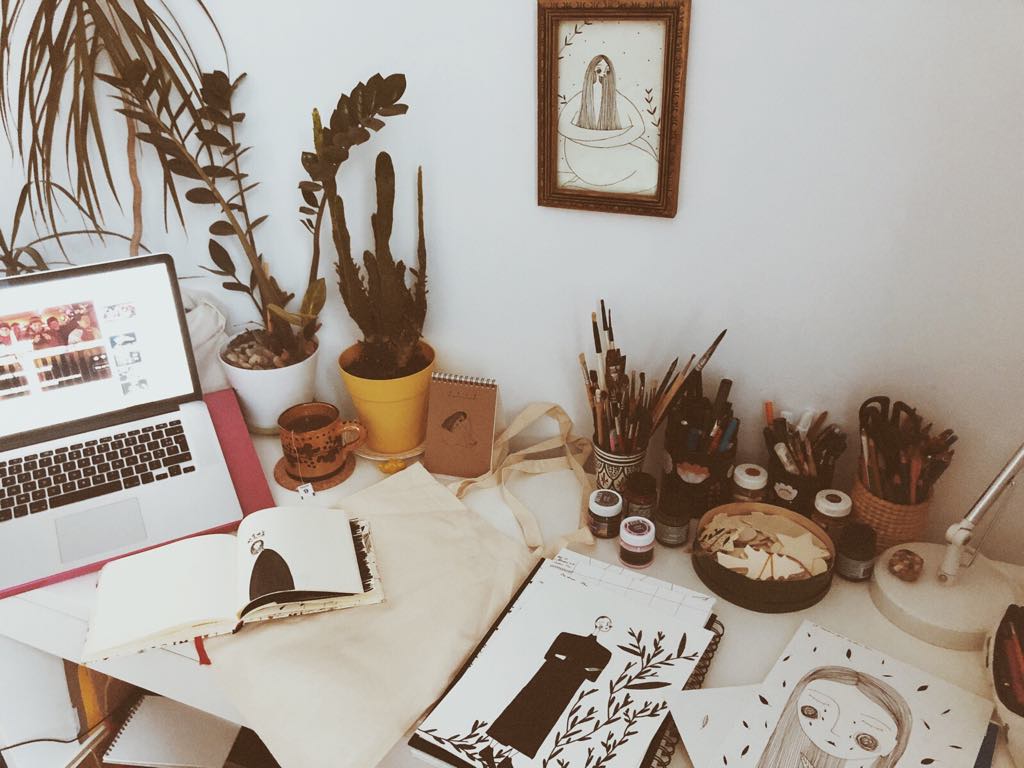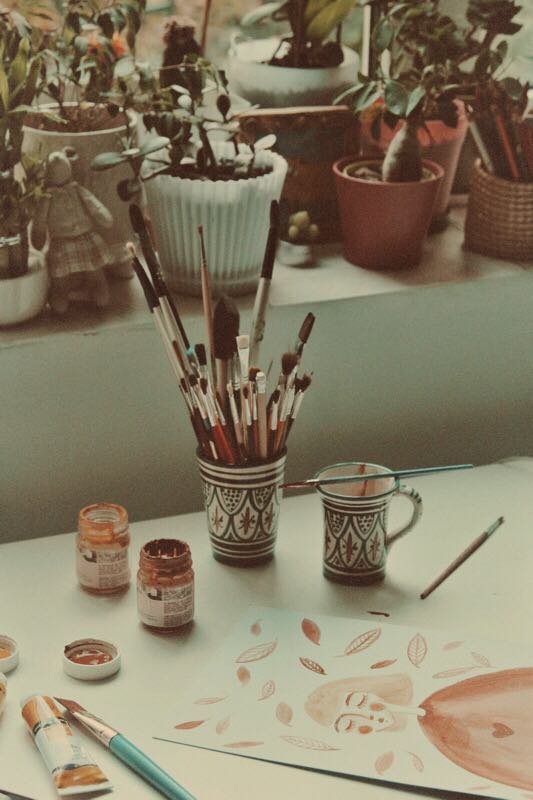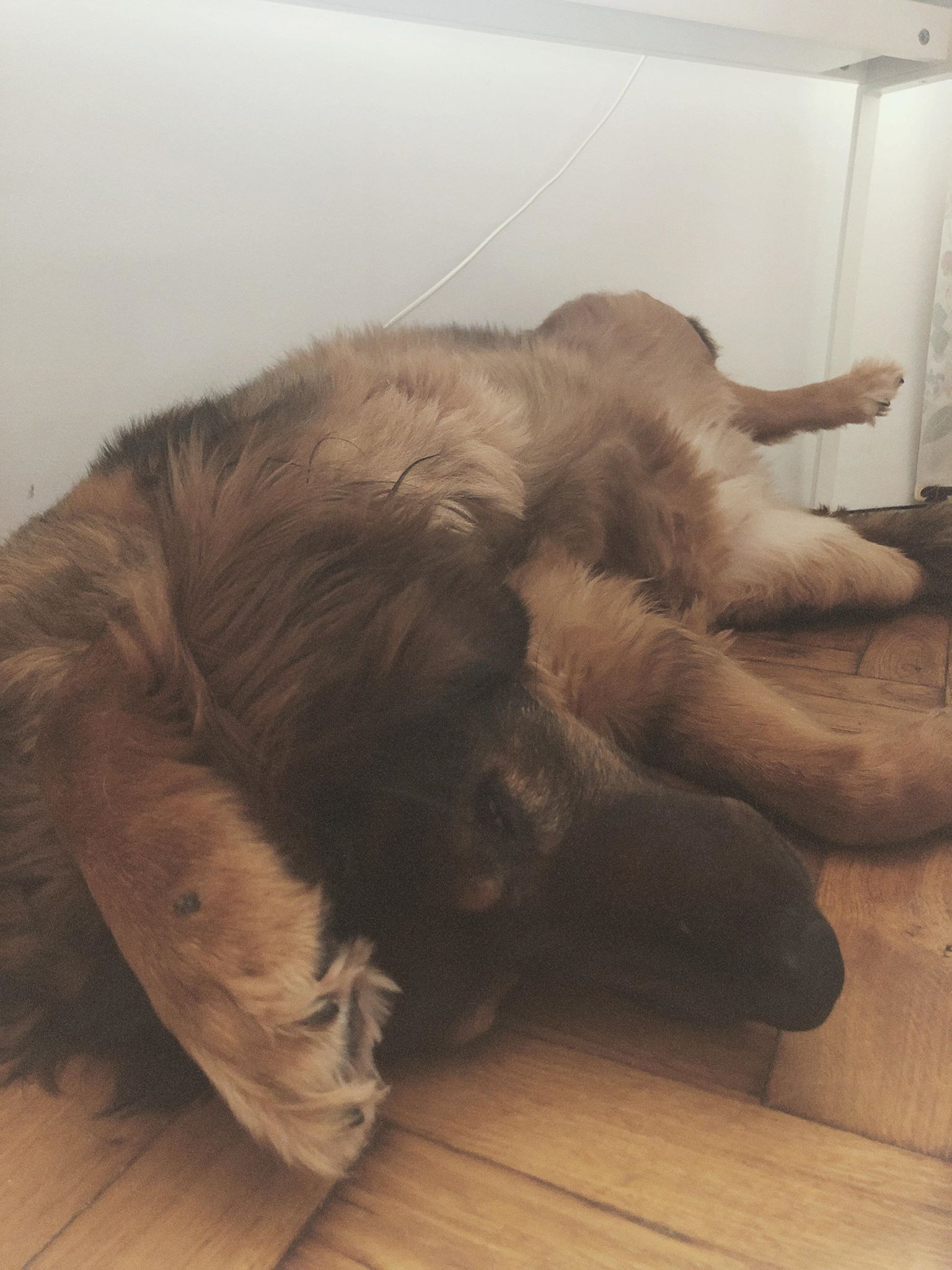 Subsign: Do you have a work style? How would you describe it?
Cristina: I think I have one, or at least I tend to believe that. For the moment it's pretty simple, I like to draw about things, feelings, thoughts, about me, or what happens with me in my everyday life, with simple lines, black and white mostly, ink and from time to time I use crayons and colors.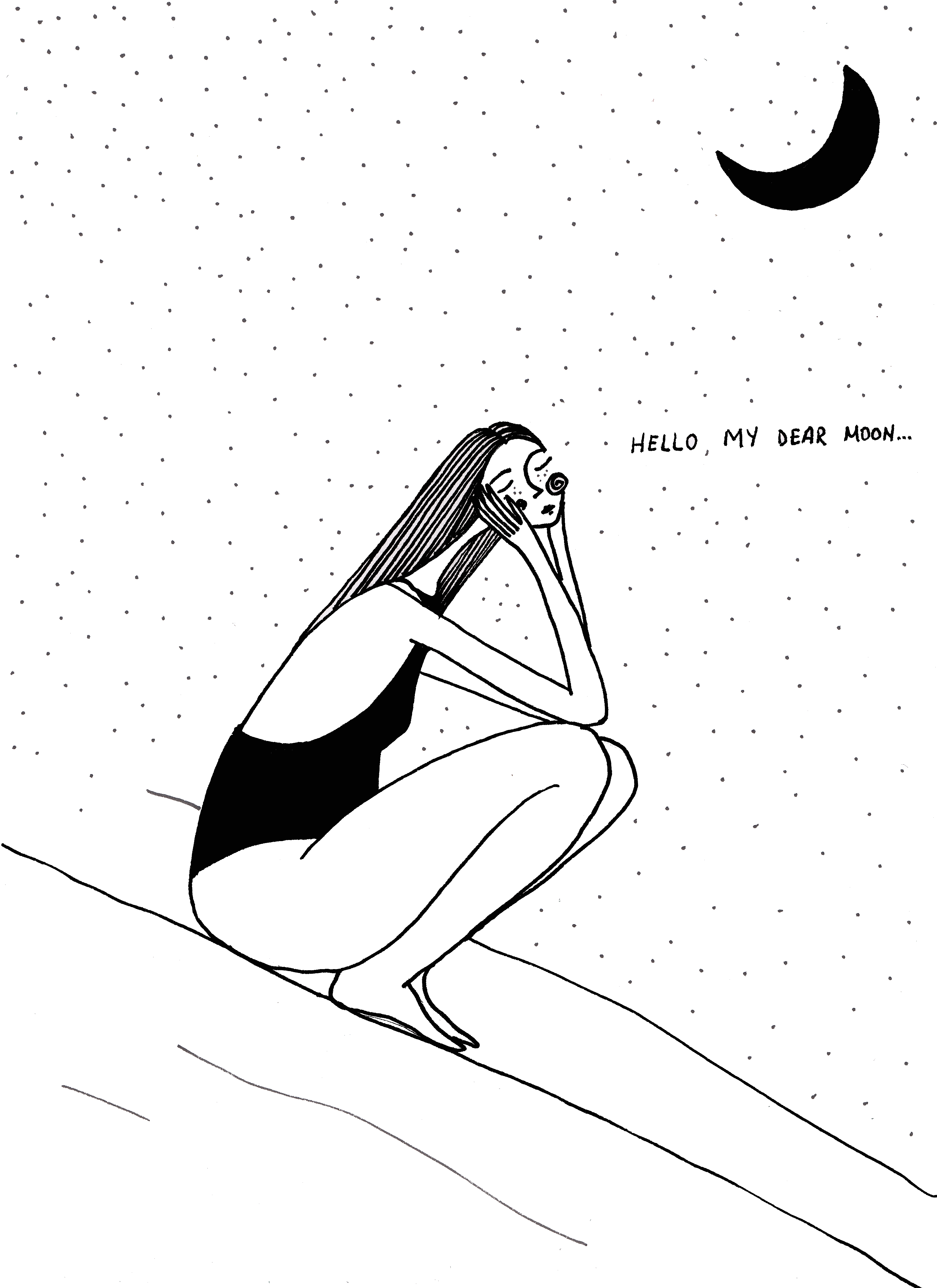 Subsign: Can you share with us how your creative process works?
Cristina: I don't know if I have one, but usually before starting to draw I do a lot of thinking … I'm just staying there with my ink-pen in my hand, some relaxing music in the background, looking at my plants and walls :))) at my dog, waiting for my inspiration.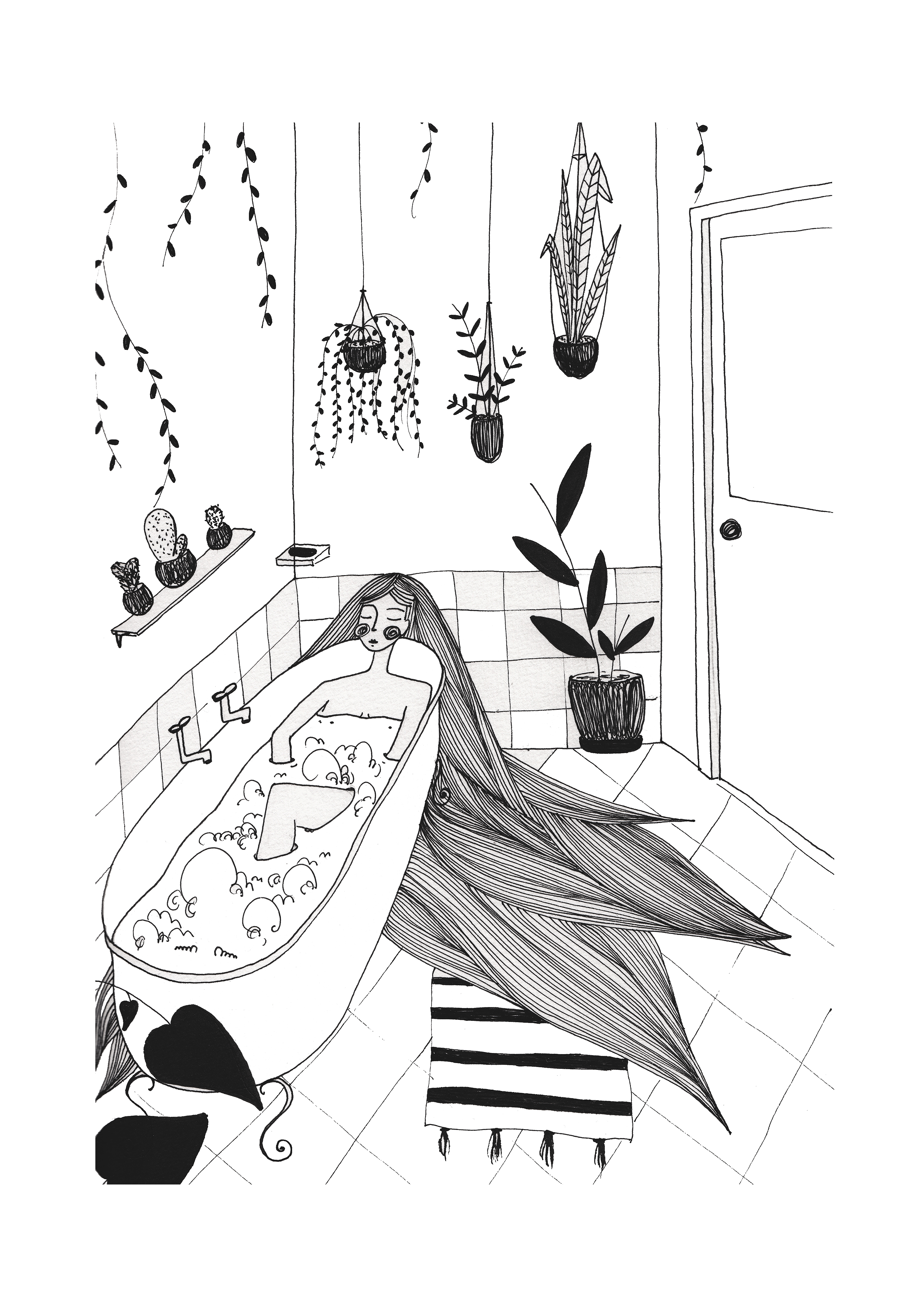 Buuut, of course, there are highly inspirational days when I know exactly what to do and everything turns out perfectly.
Subsign: What is your favorite work you have done so far?
Cristina: It's my 2019 illustrated calendar, which has 12 illustrations that I love very much, they're some kind of soul drawings.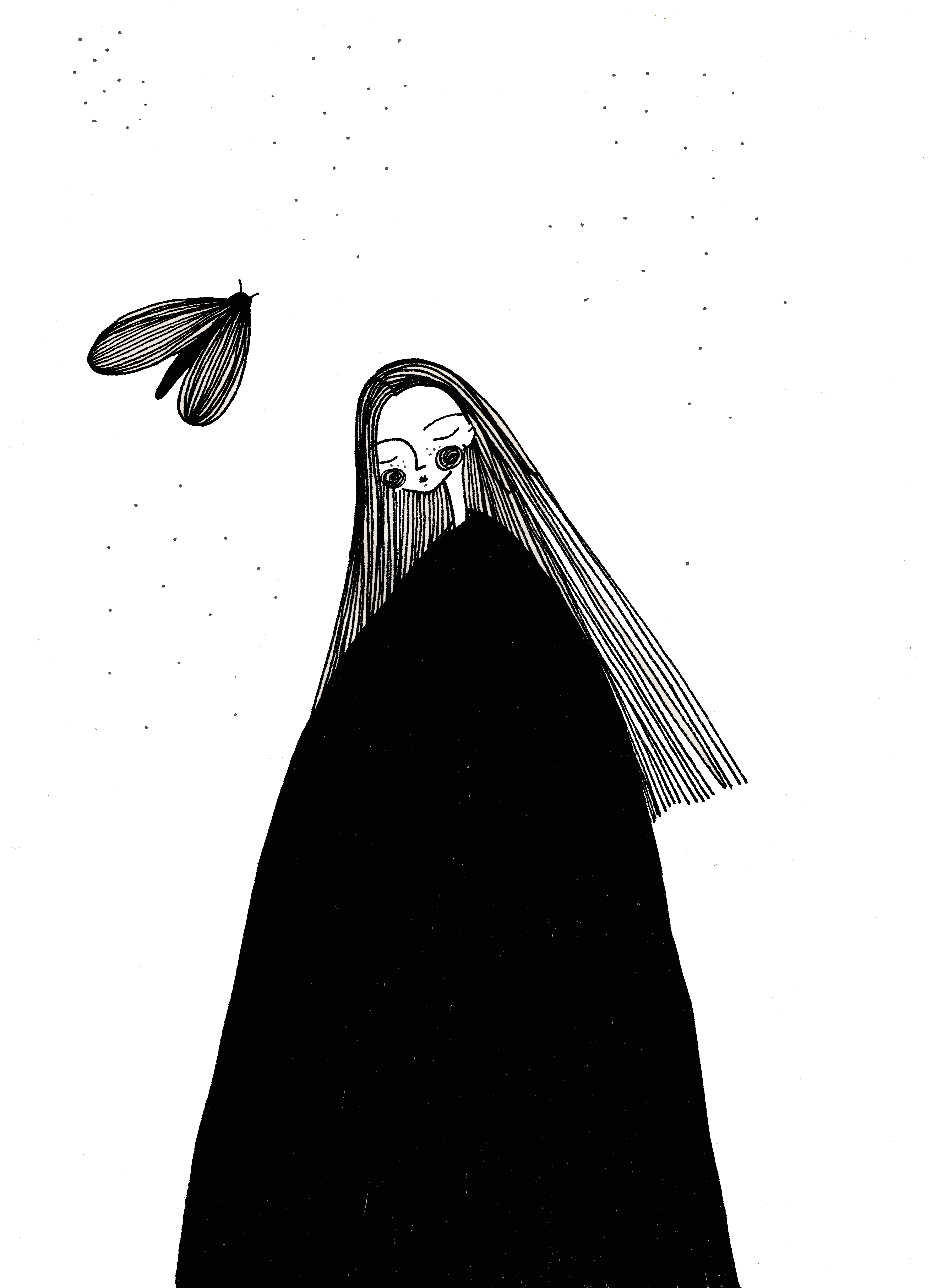 Subsign: Who do you follow for inspiration?
Cristina: I follow a lot of talented and inspirational people, but my favorites are: Aitch, Oana Befort, Oamul, Cristina Barsony, Priscila Barbosa, Naira Mattia, Nina Cosford, Cecile Dormeau to name a few.
Subsign: What advice would you give to someone starting out in the creative field of work?
Cristina: Maybe this advice will sound like a cliche and at some point, that's what I thought, "work everyday bla bla…, be patient bla bla" it's just something that everybody says, it must be a secret, or maybe you need to be super talented … but no, that's it, that's the only advice that you need.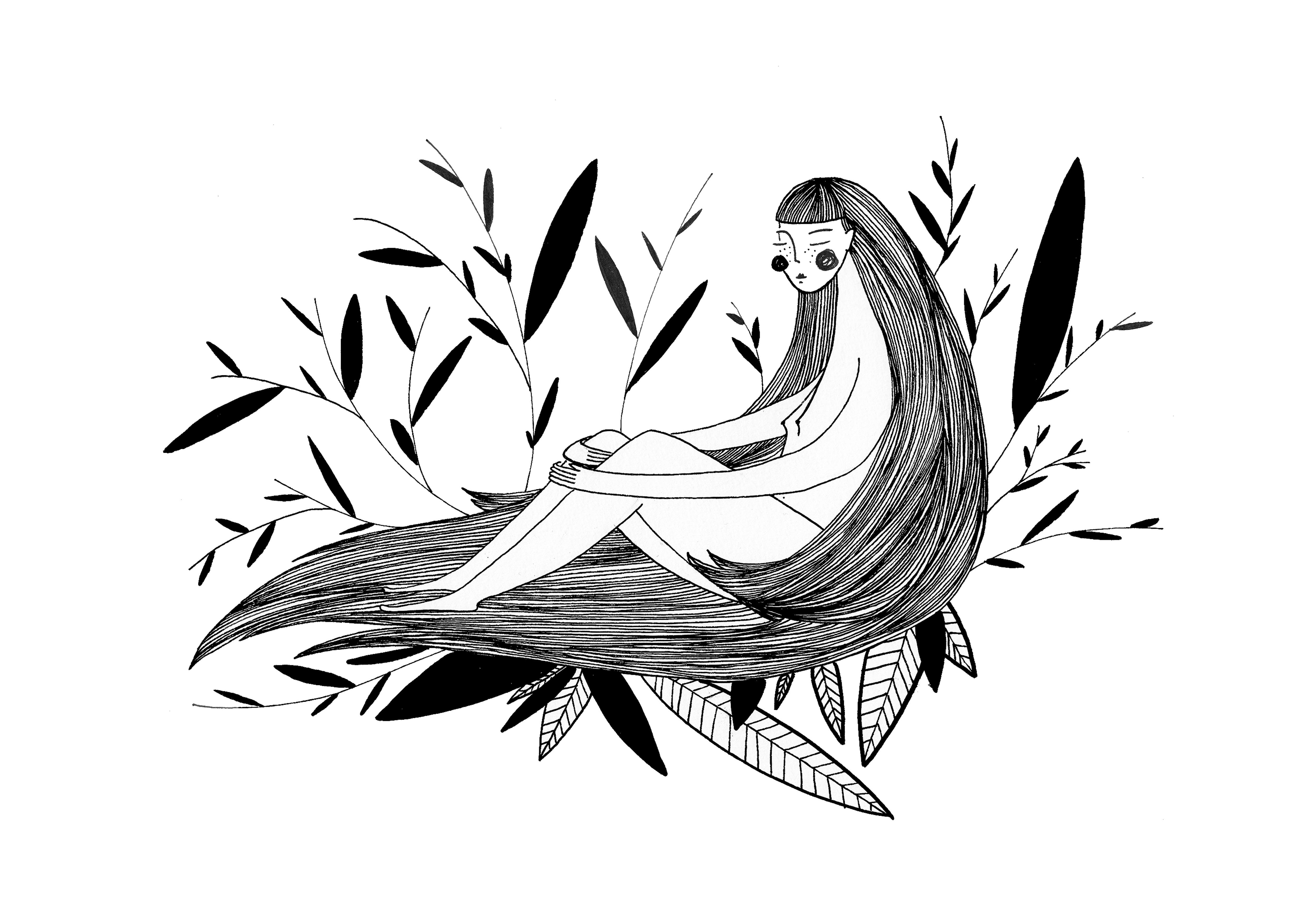 Work every day for your dream, it doesn't matter if it's an hour a day or two hours or 30 minutes. I believe it's important to do something every day, step by step, little by little, have patience and believe in yourself.
Subsign: If you would have a superpower, what would it be?
Cristina: To fly … since I was a little kid I've had dreams flying above beautiful cities, above forests and mountains … I remember the beautiful images from those dreams.
Subsign: Can you recommend for our readers a book, a song, and a movie?
Cristina: Book: The Art of Happiness – Dalai Lama
Boa Sorte – Vanessa da mata & Ben Harper
La vita e bella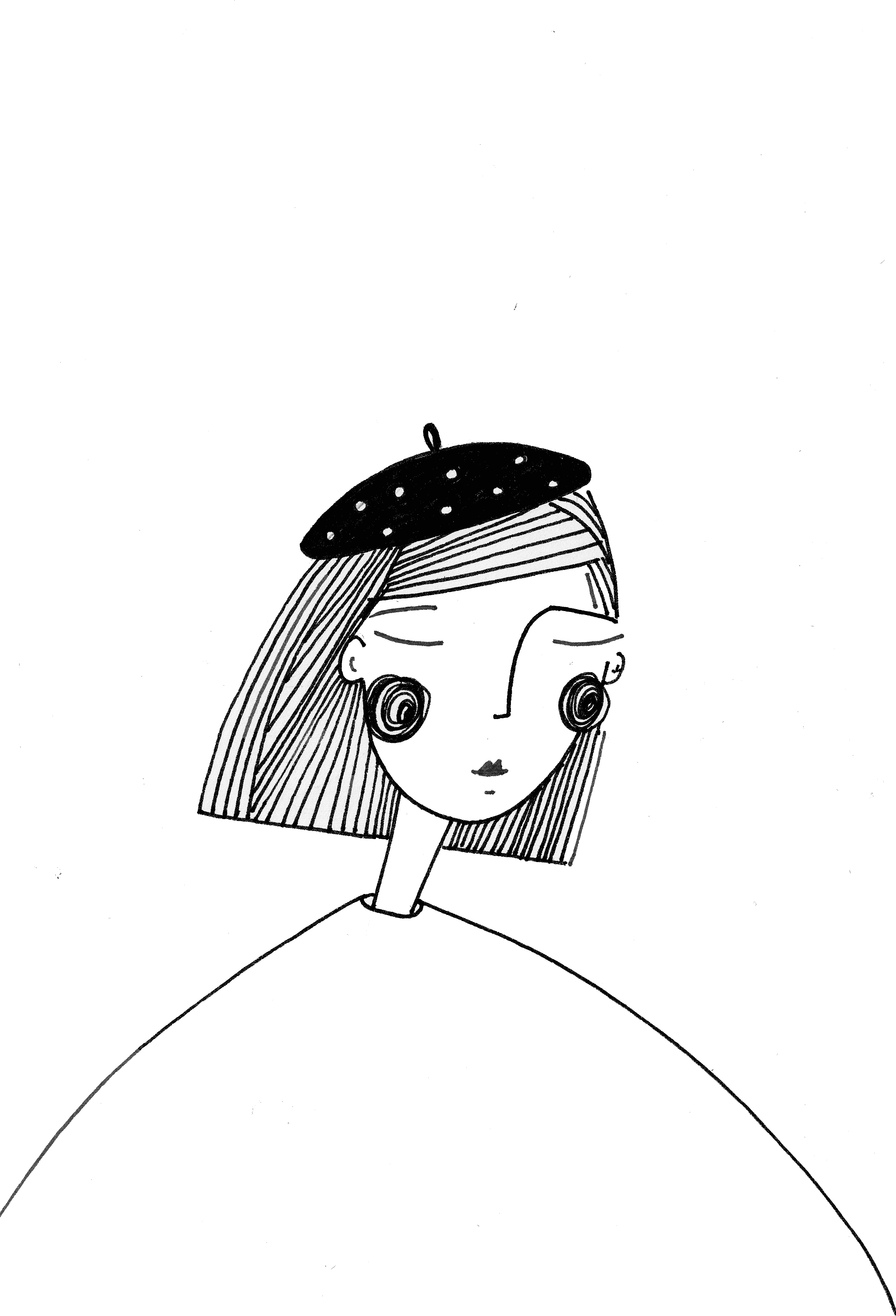 Subsign: If you could throw any kind of party, what would it be like and what would it be for?
Cristina: I've always wanted to have a beautiful garden party, in my yard, decorated by me, with lovely lights, lovely music, lovely people … and I will throw this party, in my yard, a welcome to my new home- kind of party, as soon as I will own one.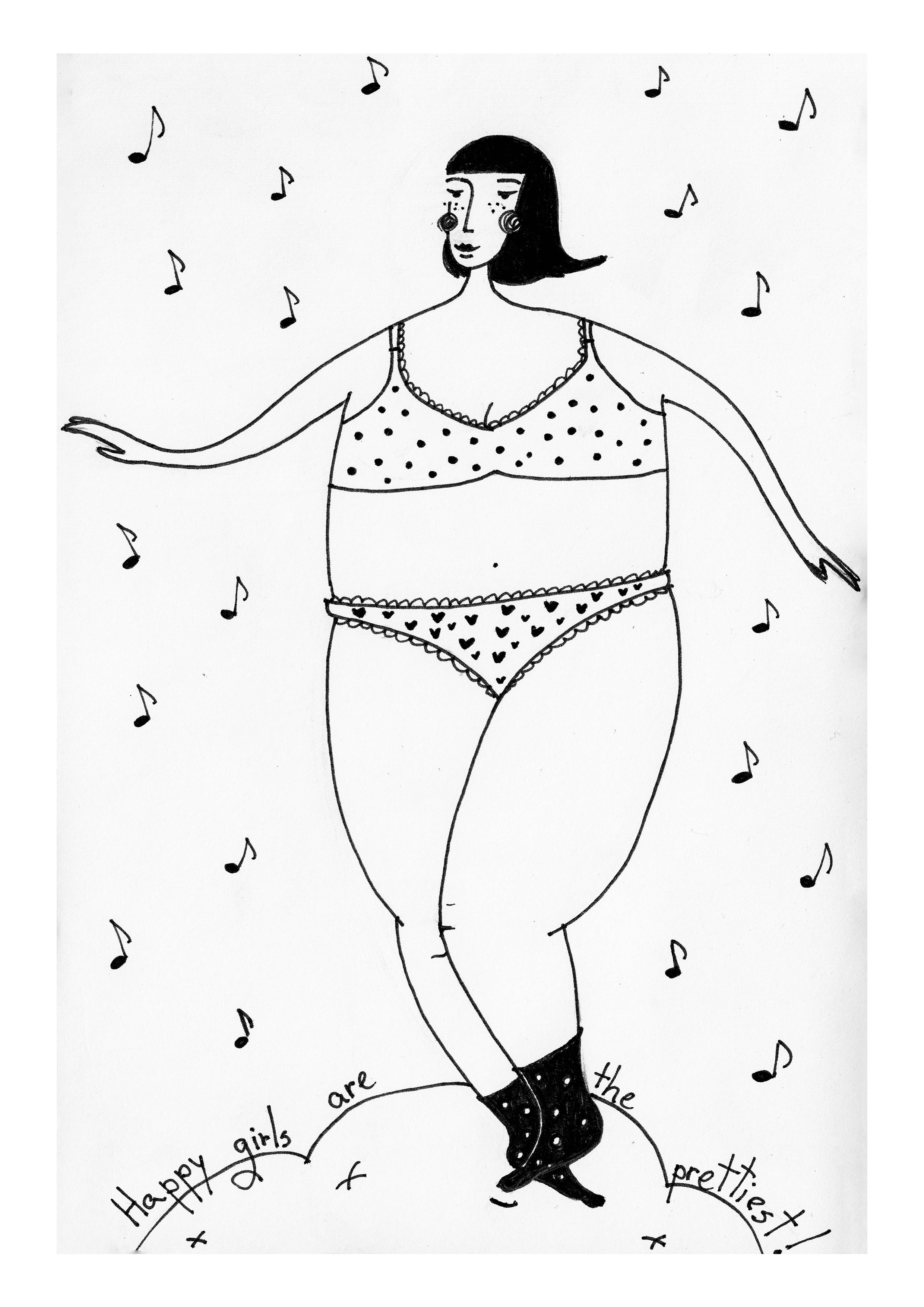 Subsign: What famous people would you invite to the party and why?
Cristina: Grace and Frankie <3 and I hope you know these two, if not, please watch this lovely and good vibes only Tv Show called "Grace and Frankie", to understand why. (p.s. I want to be like them when I'll be an old lady)
If you know an artist that should be in the spotlight, contact us at jojo@subsign.co .
For more of Cristina's work, you can follow her on the links: Cristina on Facebook, Cristina on Instagram.