Subsign: First, can you tell us a few things about yourself?
Mădălin: Hello hello. My name is Mădălin MIU and I'm a creative optimist. By day I help bold brands tell worthwhile stories with my team at www.aqv.ro, by night I dabble in travel/street photography, Instagram, scuba diving, marketing/branding/design education.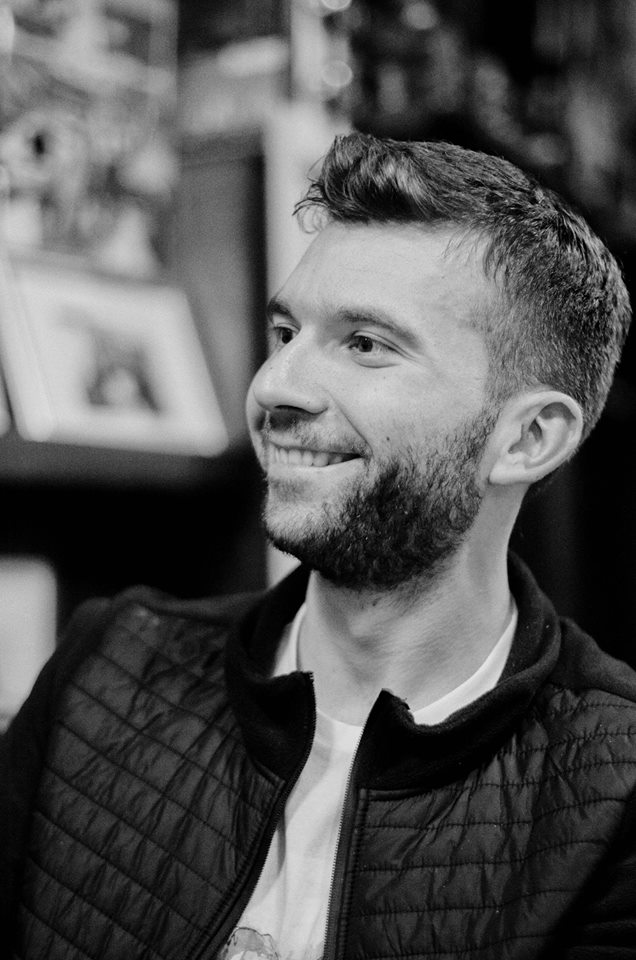 Subsign: How do you think your childhood experiences have influenced your professional endeavors?
Mădălin: During my childhood I understood that if you are outspoken and not afraid of innovation, you are going to be better off in the long term than if you are always following the norms.
Subsign: What did you want to be as a grown-up?
Mădălin: My love for animals had me constantly dreaming of becoming a veterinarian as a child. As an adult, the same love for animals manifests itself through (some of) my photography.
Subsign: What does your workstation look like?
Mădălin: A laptop with in ear headphones, a notebook, a pen/pencil and a cup of green tea.
Subsign: Do you have a workflow/process for your tasks? How would you describe it?
Mădălin: My process starts with an exploratory step where I gather information about the client, project, trends, competition, etc. Then I put everything together, add in my past experiences, ask for feedback from my colleagues and finally present the concept to the client.
Subsign: What is your favorite work you have done so far? (no matter how small or big of a project/task)
Mădălin: The closest ones to my heart are the projects in which we help clients that have the goal of solving real problems through their businesses, not just generating demand.
Subsign: Who do you follow for inspiration?
Mădălin: Being passionate about photography and the history of art and design, I am predisposed to let all my work be inspired by these elements. Additionally, I am also up to date with the work of highly specialized agencies from the USA, Australia, South Africa, Japan and Korea.
Subsign: What advice could you give someone starting in your field of work?
Mădălin: Test everything until you find out what you're most passionate about, then do that consistently well and you will surely enjoy every minute of your career.
Subsign: If you had a superpower, what would it be?
Mădălin: Probably the power to teleport anywhere in the world – so that I could constantly travel and experience stories from different cultures, contexts and backgrounds.
Subsign: Can you recommend to our readers a book, a song, and a movie?
Mădălin: Hegarty on Advertising by John Hegarty, lo-fi beats to work/create/design to, all 3 Zeitgeist movies.
Subsign: If you could throw any kind of party, what would it be like and who would be there?
Mădălin: A chill garden cookout by the pool with my family and friends.
Thank you Mădălin for being a part of our Spotlight!
For more of Mădălin, you can follow his work on the links: Mădălin on Instagram, Mădălin on Linkedin, Mădălin on Facebook.
If you know an artist that should be in the spotlight, contact us at hello@subsign.co.