We at Subsign want to contribute to the global creative community, thus the Subsign Spotlight initiative was born. We will bring you interviews and shine the light on a person (or collective) who has shown creativity and courage via their work.
Subsign: Before we get things rolling, let's get acquainted. Tell us a few things about yourself.
Lina: Hi, my name is Lina, I am a freelance vector illustrator and graphic designer. My hometown is Kharkiv, Ukraine, now I am trying to settle down in Krakow, Poland.
I have a husband, he does animations (also sports his gorgeous moustache), and two fat sphynx cats.
Also, when I don't draw, I read.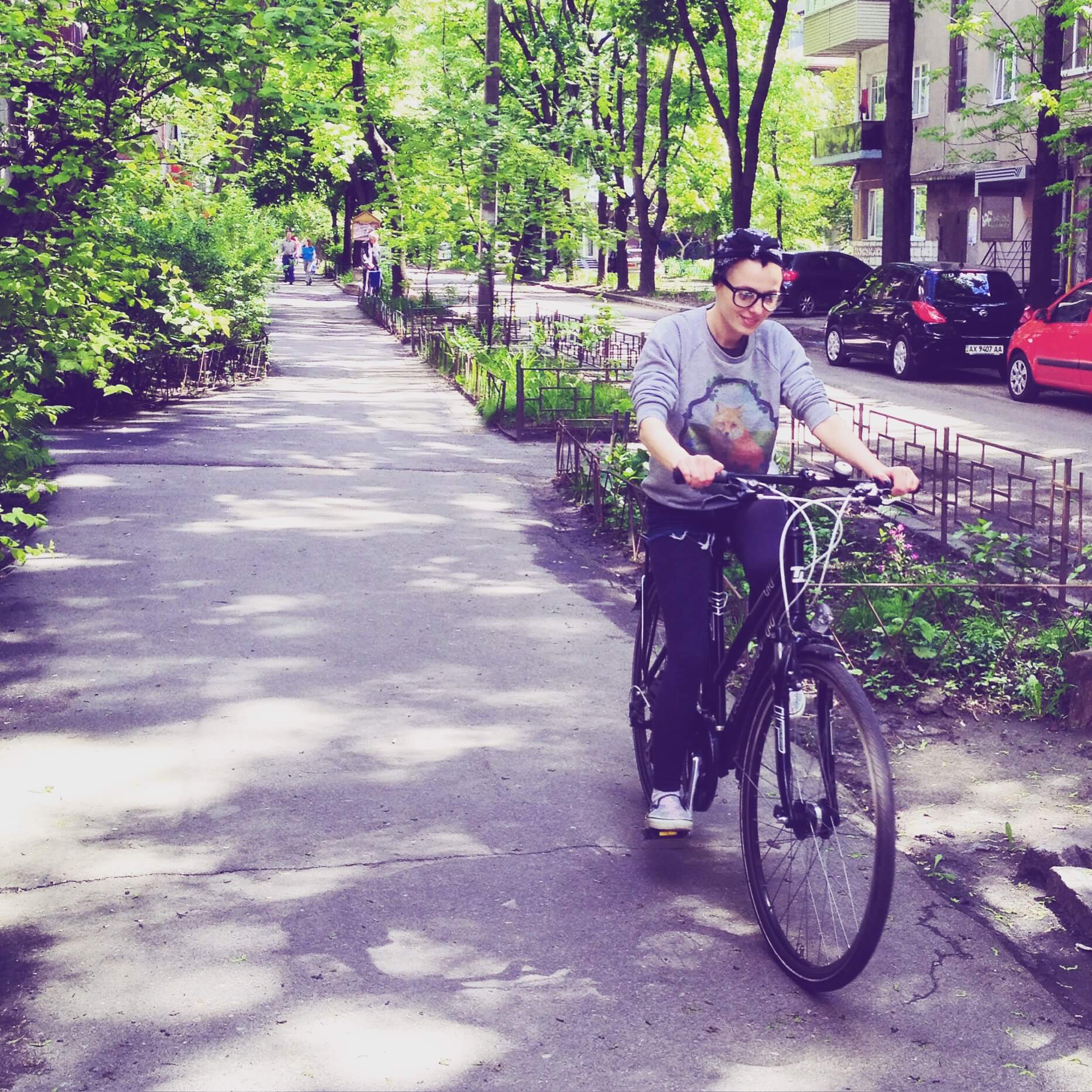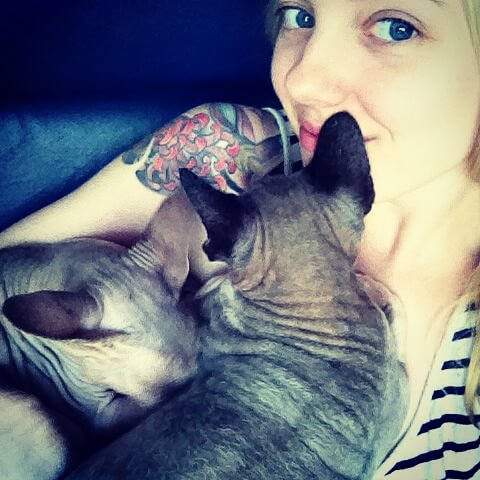 Subsign: What was your childhood like? Do you think your experiences from childhood have influenced your present creative endeavors?
Lina: I was an early child, so first years of my childhood I spent with my grandparents. My grandmother was very into the movies so she collected everything that involved movies in it: albums, stickers, magazines, books, etc.). One of my earliest memories is about me and my grandmother waking up early and quietly, trying not to awake grandpa, having breakfast on the kitchen and watching one of her favorite movies at 6:30 AM.
Also, I had a decent collection of vinyl records for kids with fairy tales and "audio cartoons", and giant mug of colored pencils. One of my favorite activities was to listen these records while drawing my toys 'from nature'.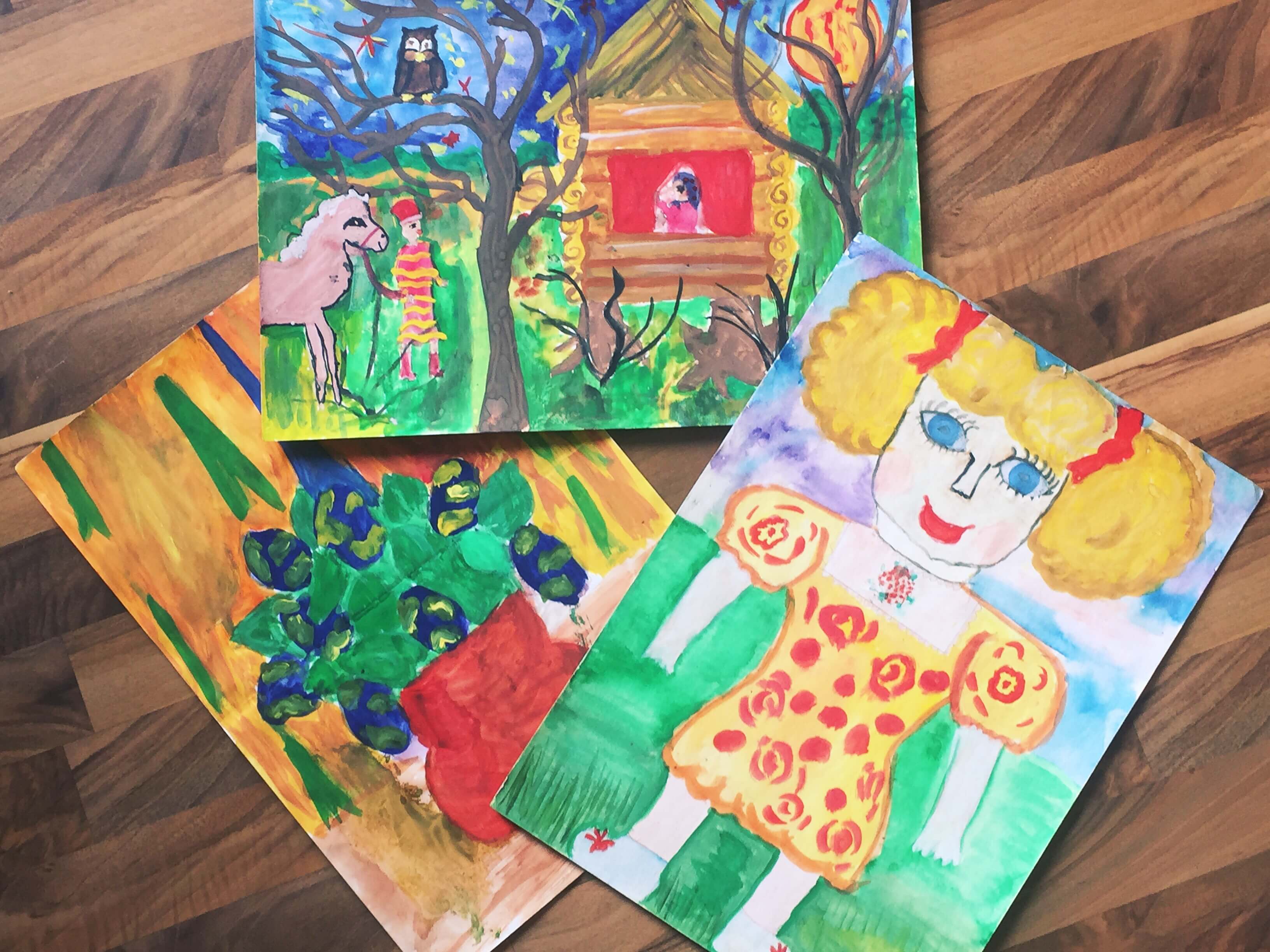 Subsign: How would you describe your work style?
Lina: This is pretty hard question. I hear a lot about 'girlish' style of my works. This is pretty logical; thus, I am a girl :).
I like flat vector illustration style with further texturing of the objects to make them 'stand out', add some depth or even say something beyond the main image.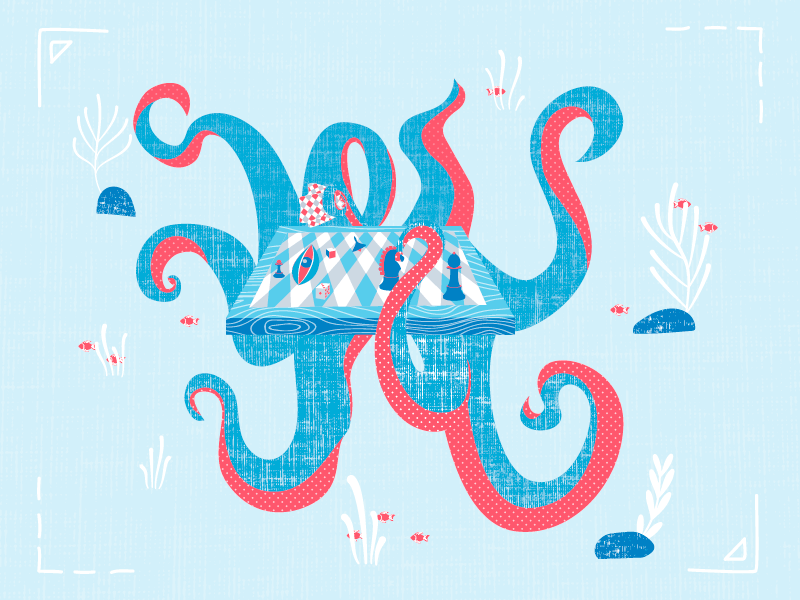 Subsign: Can you share with us how your creative process works?
Lina: I always have a mess around me which involves my albums, sketchbooks and pencils.
I started to make my first vector illustrations directly inside software, but quickly understood that's not how it works. I made the whole process harder for myself: there were no final image in my head, the problems with composition starting to appear, etc.
So now I accustomed myself to make multiple versions of sketch, then I choose the best one, scan it and start to draw in AI.
Also, I am very picky about colors. I can spend hours in re-coloring details of picture just that the next morning I could open the file and change the whole color scheme entirely.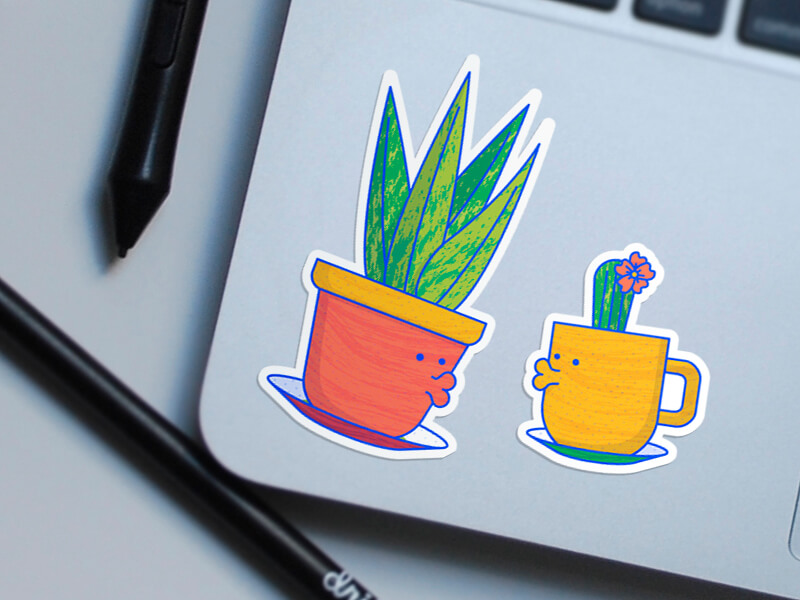 Subsign: How does your workstation look like?
Lina: My main working instruments are: 13" MacBook Pro 2015 and a Wacom tablet.
Actually, I have a giant table along the wall with the window in the middle. But most of it already occupied by cats, albums and external displays, the other little half we are sharing with my husband (his workstation is an upgraded iMac 2011, where he does his animations and renders).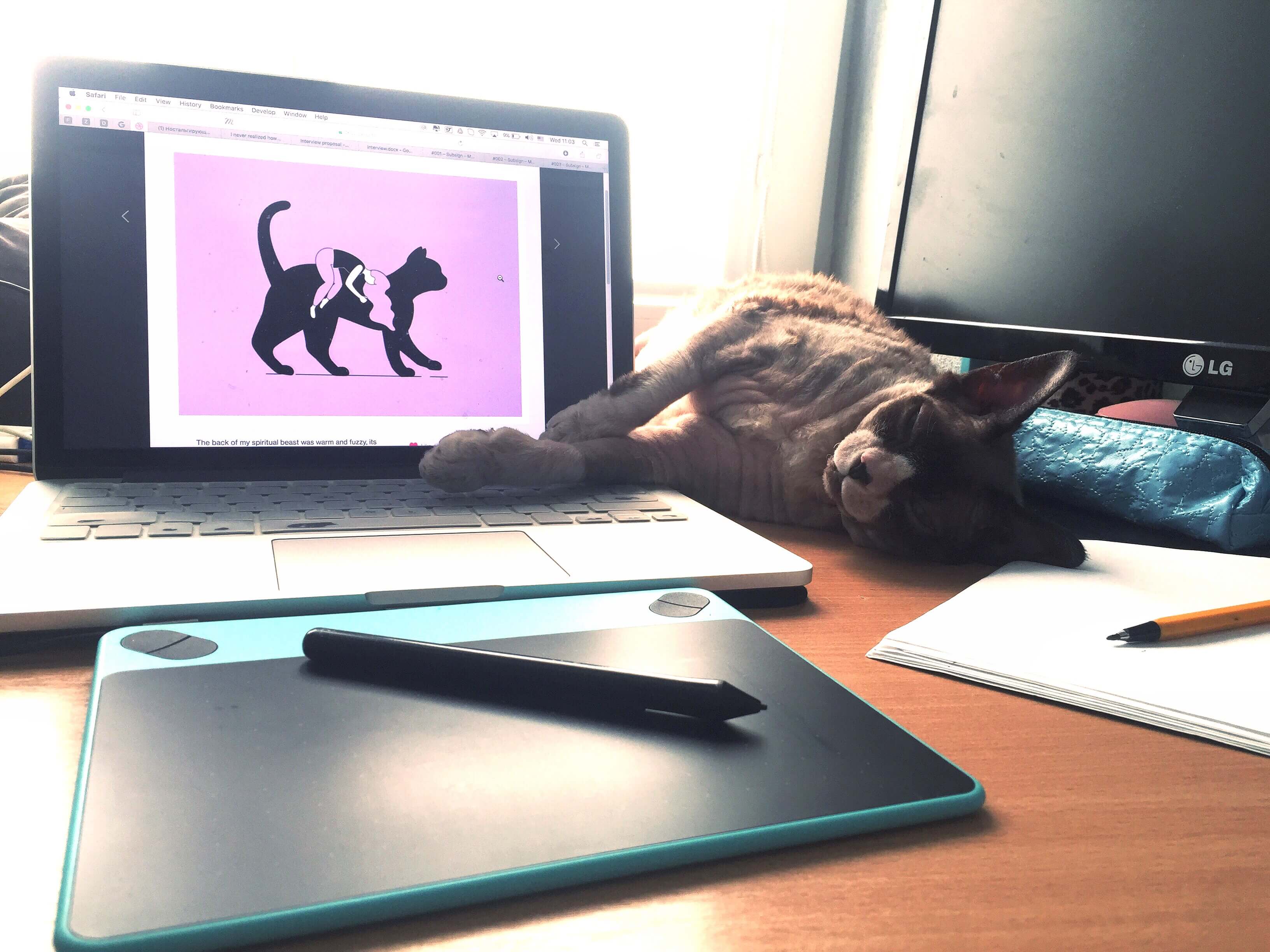 Subsign: What is your favorite work you have done so far?
Lina: It's hard to say. I have more loved rather than unloved ones, so it's almost always the last project. This time it's my project with Gdansk poster.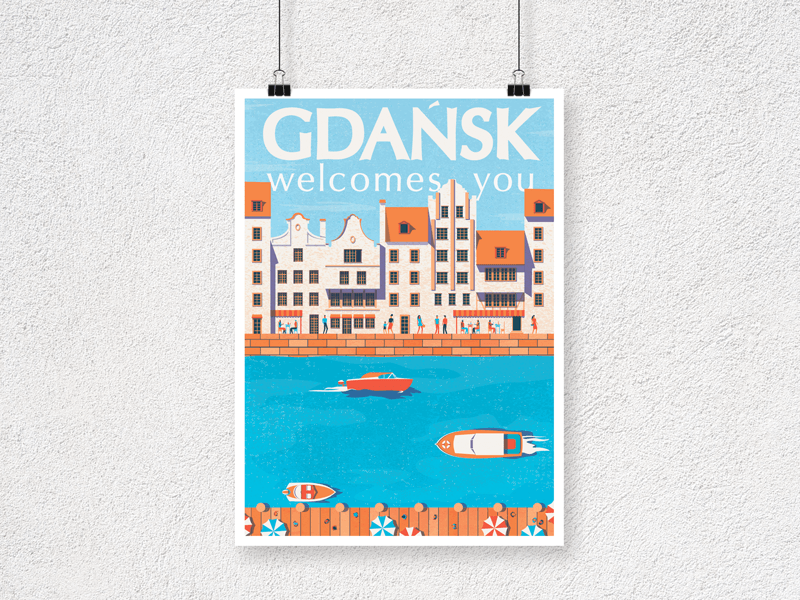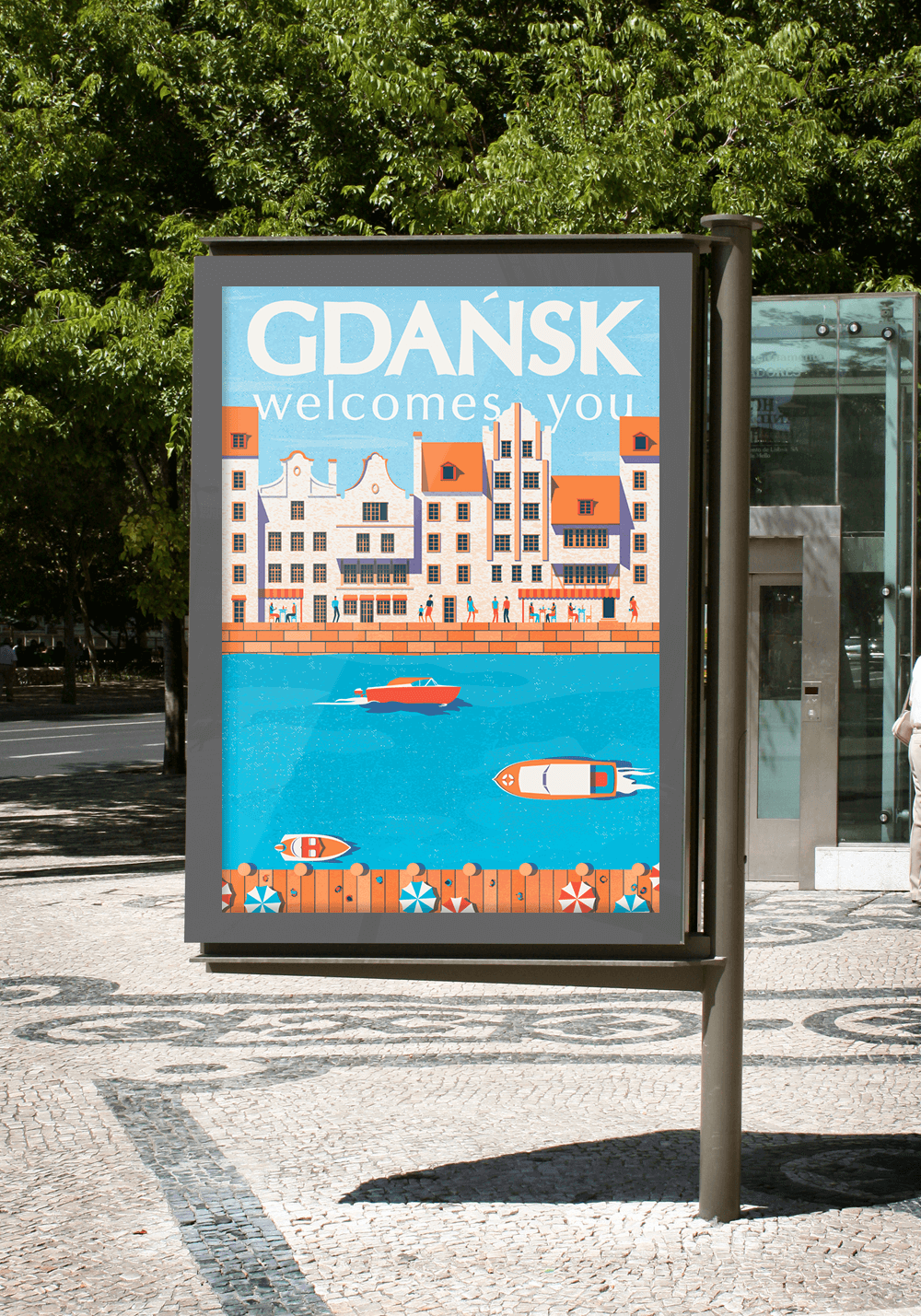 Subsign: Who do you admire as a visionary?
Lina: I adore works of Ray Oranges, Owen Davey, Ryan Puntham, Meg Robichaud, they do great stuff! Also, I am admiring studios like MUTI and Fireart, Dropbox and Ueno design departments are great too.
Subsign: What advice could you give to someone starting out in the creative field of work?
Lina: Believe in yourself, your abilities, your projects. Read a lot, watch a lot, improve yourself, learn something new every day. Also, it is critical to learn to filter feedback and critique, some of them could be useful, some could not.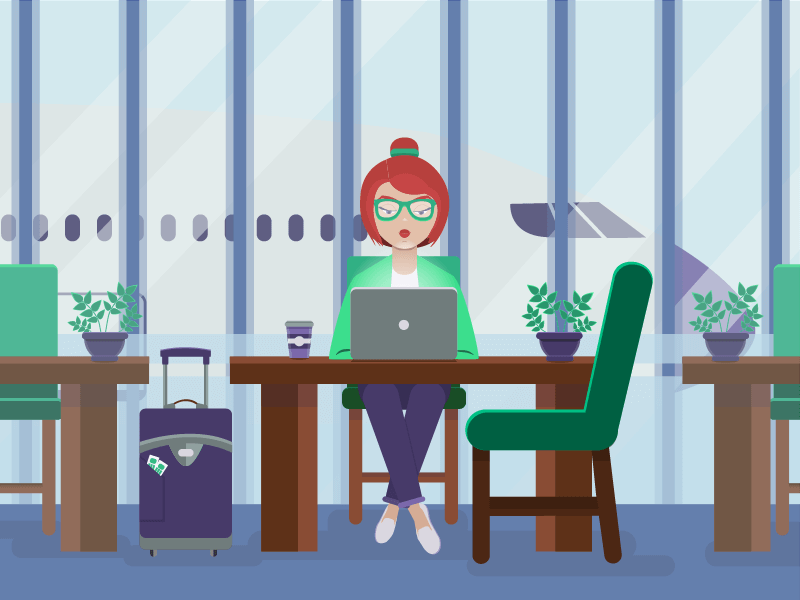 Subsign: If you could learn to do anything, what would it be?
Lina: Maybe something like archeology 🙂 The movies about Indiana Jones surely made an impact on me, so I think that spending the whole day in the dust bending over the remains of some ancient civilization is a pretty neat idea :).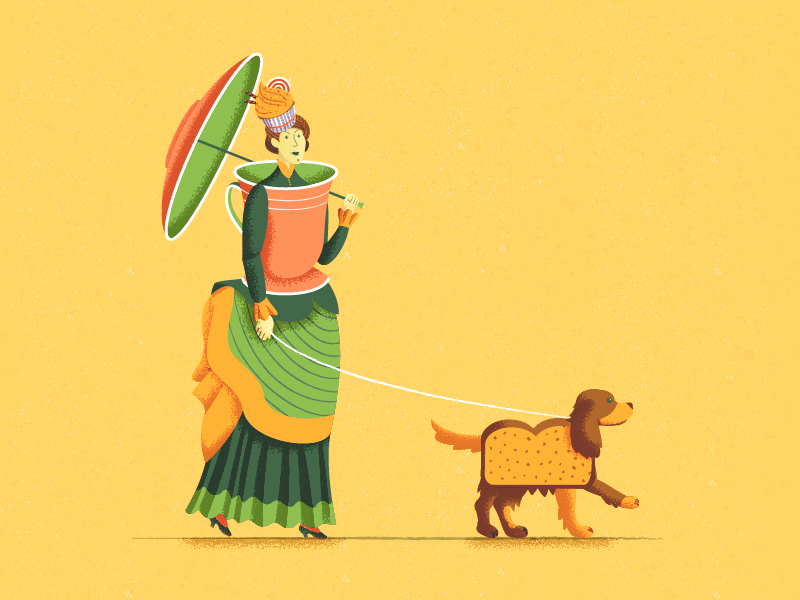 Subsign: Can you recommend for our readers a book, a song and a movie?
Lina: Oh, I can't leave you with only one book 🙂 'To Kill a Mockingbird' by Harper Lee, 'Pride and Prejudice' by Jane Austen and 'Jane Eyre' by Charlotte Bronte are my all-time favorites.
'The Thirteenth Tale' by Diane Setterfield is something more recent, I liked it a lot.
Also, I would like to recommend to listen to the fresh record from Portugal. The Man – 'Woodstock' and to watch movie 'The Help', perfect example of a good adaptation of a great book, if you haven't seen it yet. Also, don't forget to watch the first season of 'Stranger Things' before the second one arrives!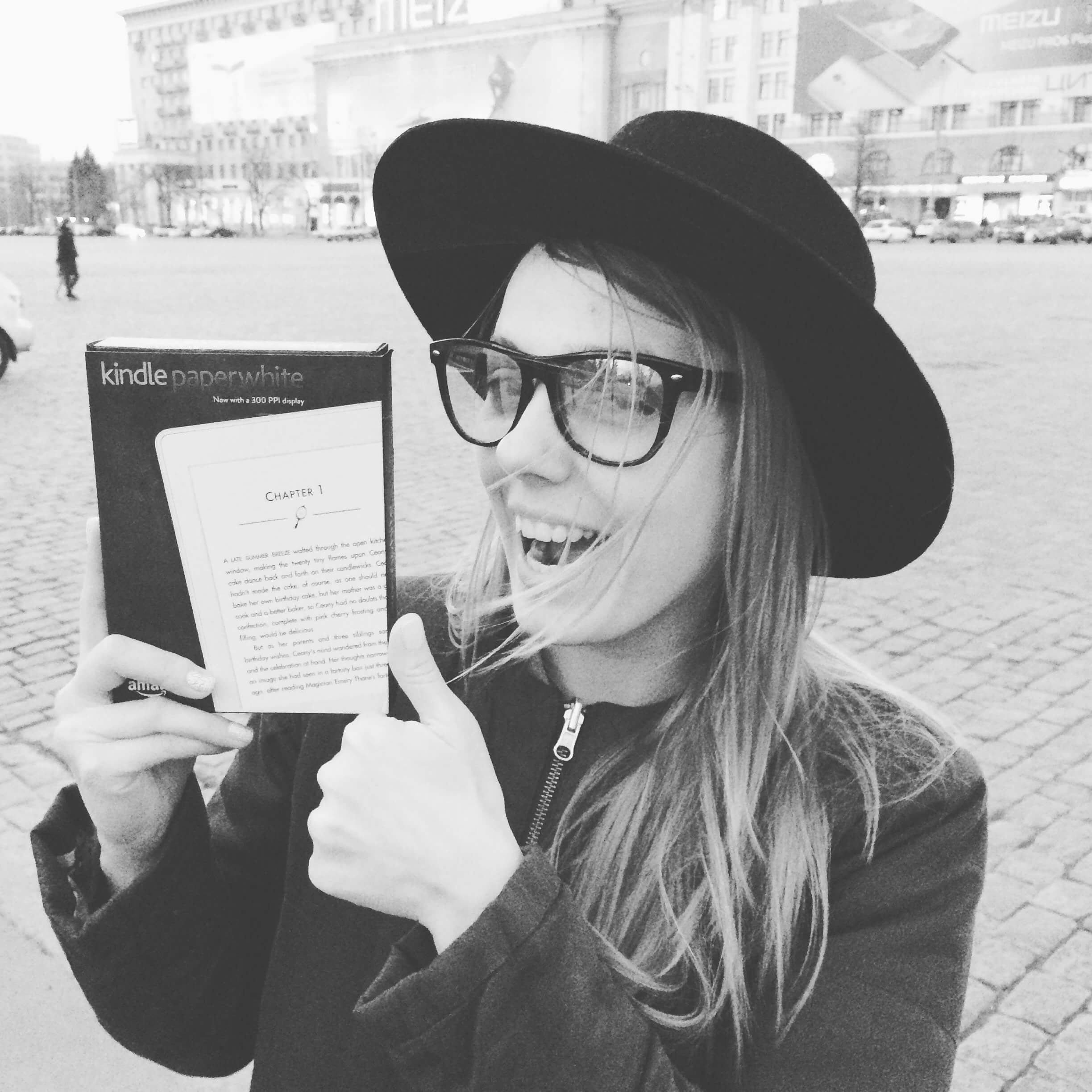 Subsign: If you could throw any kind of party, what would it be like and what would it be for?
Lina: I always go to parties with a book. I am kind of person that gets tired of crowd very quickly, so after some time I prefer to chill out with a book aside of loud people with a drink, maybe.
So, my perfect party would look very boring for the majority of people and maybe only members of fictional 'Diogenes Club' will enjoy it, they just need to start to accept women in there :).
Everybody comes with books and just reads quietly, drinking some Margaritas – this is my perfect party.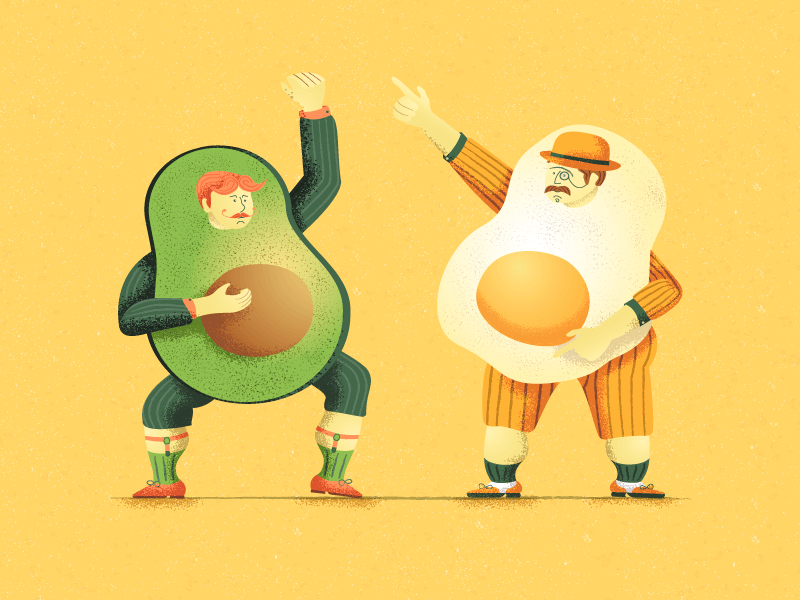 Subsign: What did you wanted to be as a grown up?
Lina: A princess! Big lilac bush was flourishing behind my window and I dreamed how my racehorses are chewing it and a little pony lives on my balcony and I feed it with candies.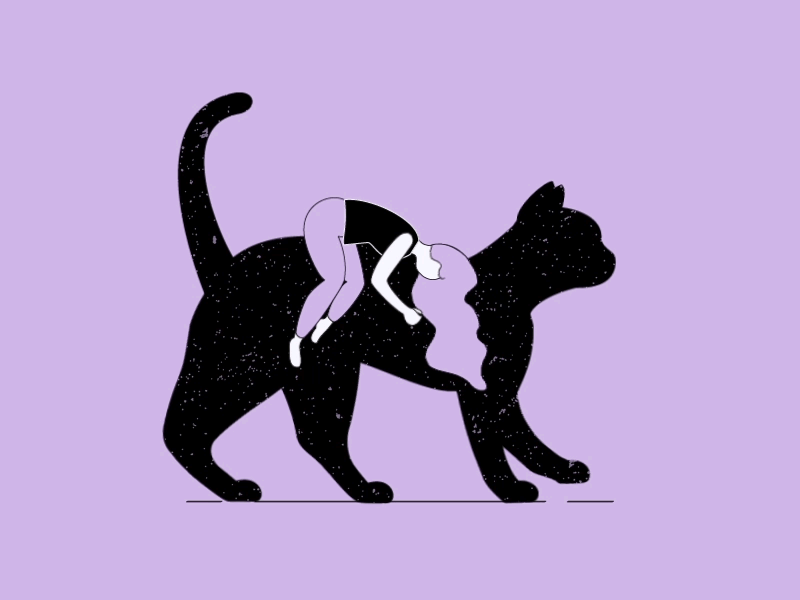 If you know a creative that should be in the spotlight feel free to contact us at hello@subsign.co .
For more of Lina's work you can follow her on the links: Lina Leusenko – dribbble.com, Lina Leusenko on Facebook, Lina Leusenko on Behance