We are surely getting closer to the end of the year, but we still have a few artists for our Spotlight Interviews that deserve to be showcased. This week, we have Damon Belanger.
Subsign: What was your childhood like? Do you think your experiences from childhood have influenced your present creative endeavors?
Damon:My childhood without a doubt had a large impact on my career as an adult. I have always been artistic. My family spent time in Florida and Virginia before settling in California and we spent a lot of time in Mississippi where my grandparents lived. All of these experiences have contributed to my work.
I had a great deal of freedom when I was a kid and we would go out and explore the woods behind our house and build forts and make up our own games…I think all of that helps develops the creative mind.
I have always drawn and painted. I'm a child of the 80s, so I grew up watching Transformers and Robotech, so of course a lot of my early work involved robots. When I looked through some of the drawings my mom kept, I also found these cowboy drawings I did when I was 6.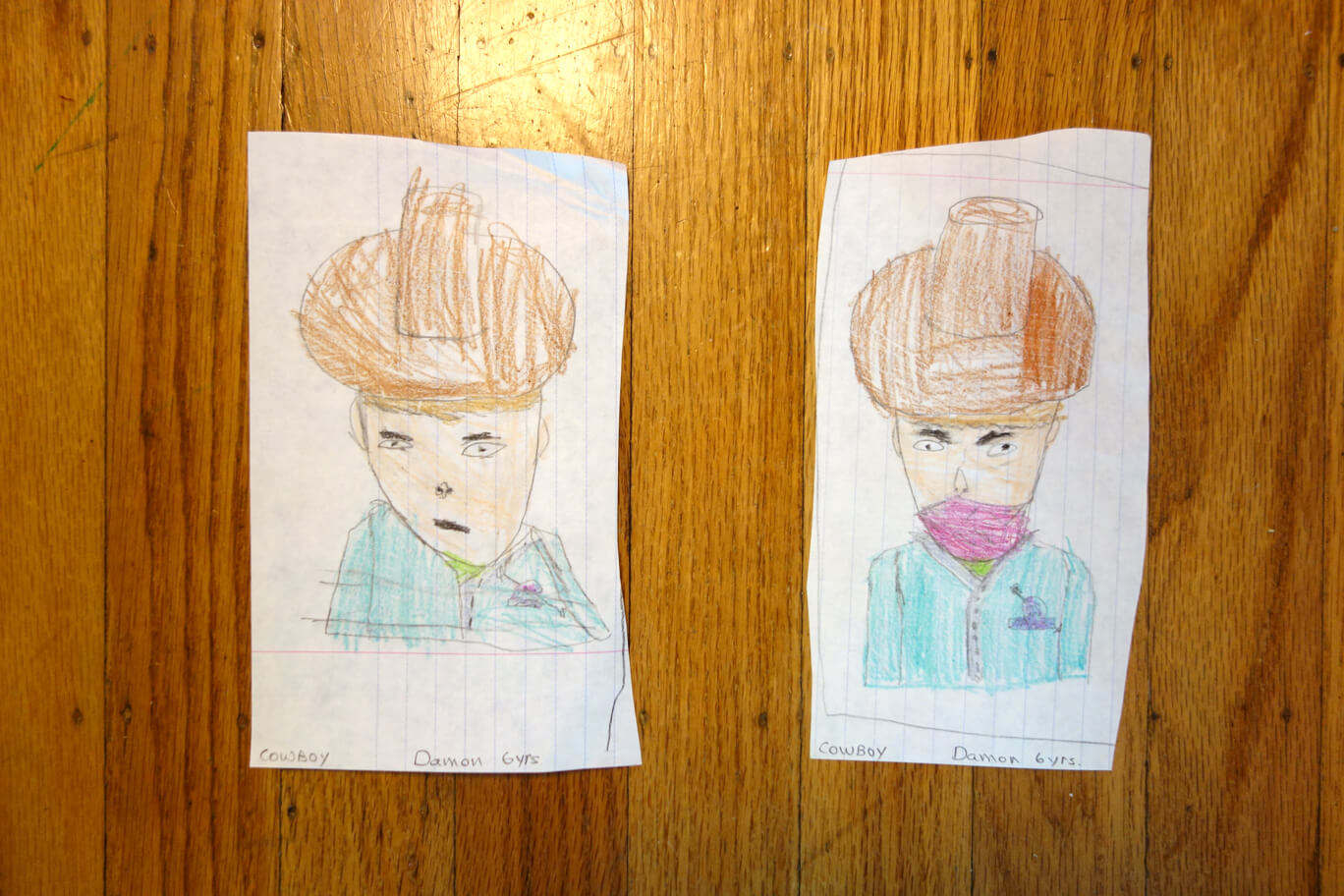 Subsign: How would you describe your work style?
Damon: I have often heard my work described as "whimsical," and I would agree with that. What I do tends to be rather playful and I always hope to create something that catches you by surprise, but I also feel there is a nostalgic or sentimental quality to some of my work. I enjoy history and of course a lot of classic art. I think some of that comes through in my process.
Subsign: Can you share with us how your creative process works?
Damon: I think the main way to describe it is focus. I tend to be incredibly focused when I sit down to work on something. This can be both an advantage and a disadvantage. It helps me get things done, but sometimes I think I could benefit from taking a break and working on something else to get perspective.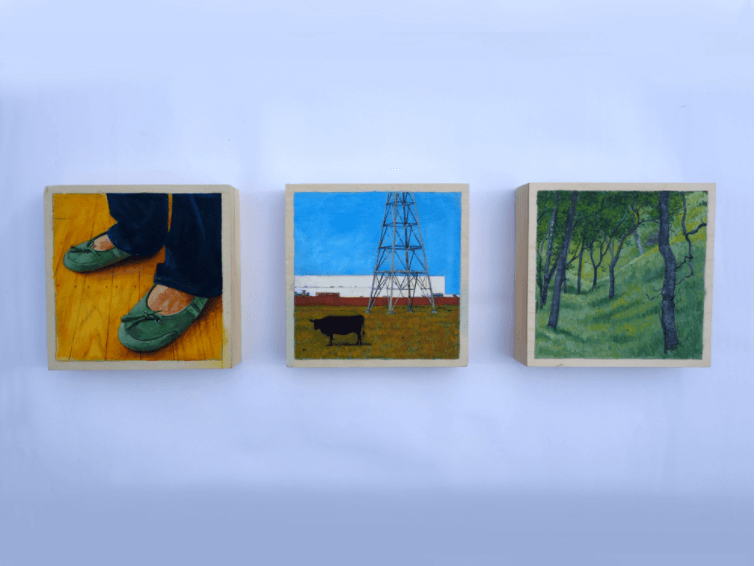 Subsign: How does your workstation look like?
Damon: I have a tendency to work when and where I can, so I don't really have a set work area. It could be at my kitchen table, in the car or even a bench outside. I have also been known to work at my daughter's Elmo table if it happens to be available. Of course for the shadow art project I was working in locations throughout downtown Redwood City.
Subsign: What is your favorite work you have done so far?
Damon: I am very proud of the Redwood City Shadow Project as it has gotten a lot of attention and many people get to enjoy it. Technically speaking, I am very happy with a series of portraits of my family I have done recently in acrylic.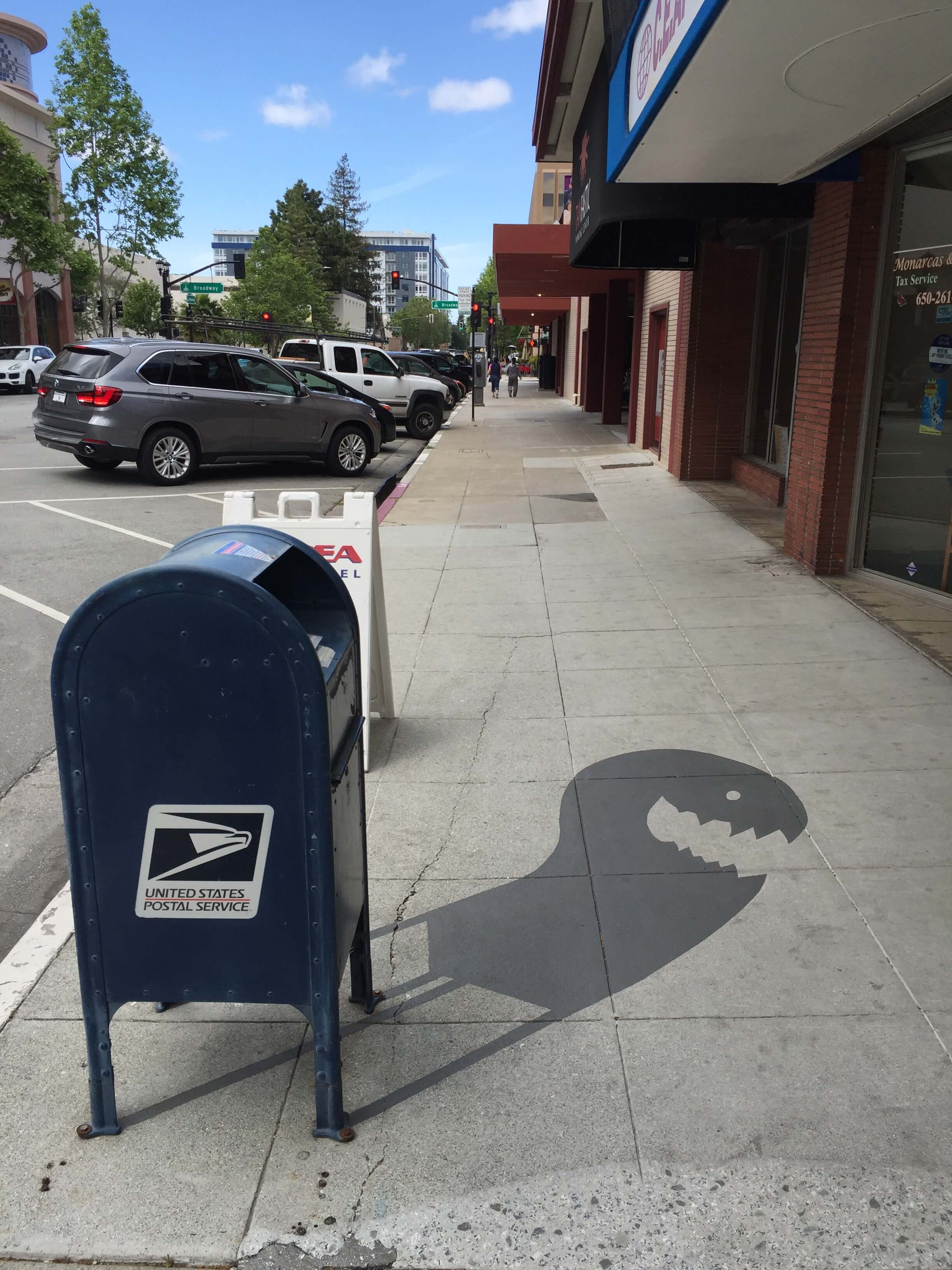 Subsign: Who do you admire as a visionary?
Damon: As a visual artist, I follow and admire many artists, contemporary and historical. Two contemporary artists that I really admire are Ai Wei Wei and Peter Doig. I also really enjoy the work of Rebecca Léveillé-Guay. Her paintings are so beautiful, and very rich with meaning. I am a big fan of symbolism in art. The graphic designer I admire most is David Carson…his work reminds me that there is always a way to push the envelope.
Subsign: What advice could you give to someone starting out in the creative field of work?
Damon: The best advice I can give is to seek out and, if necessary, make your own opportunities. Don't wait for work to come to you. It's a competitive field and those who take initiative are those who are rewarded.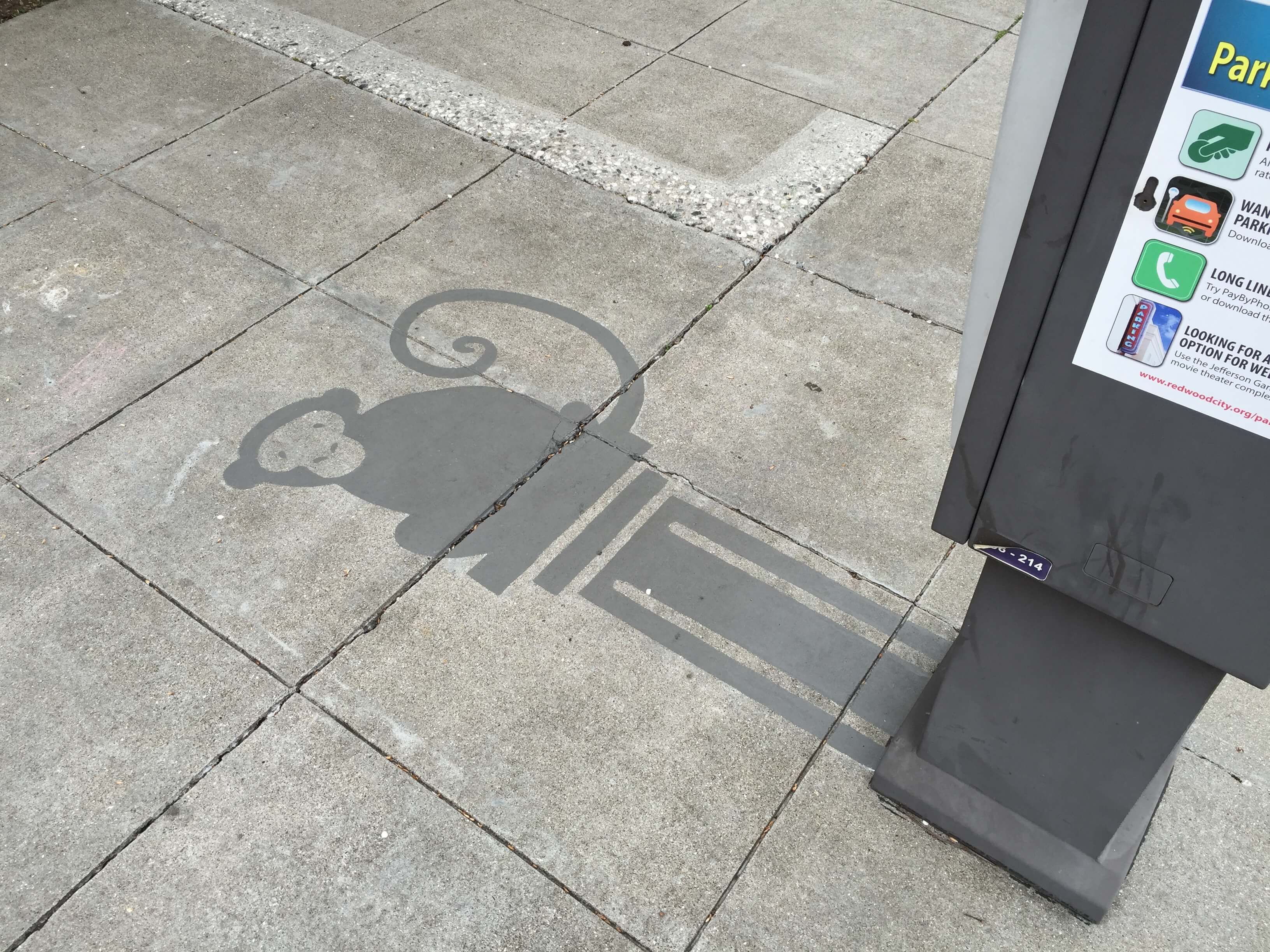 Subsign: If you could learn to do anything, what would it be?
Damon: It has been my goal for some time to learn a second language, I studied Spanish for many years and got pretty good at it. My wife and I are currently attempting to teach our daughter to speak Cantonese, and I am learning at the same time, with some success. The written form of Chinese is very difficult to learn, so my wish would be to learn to read Chinese, and it looks like it's just going to come down to hard work.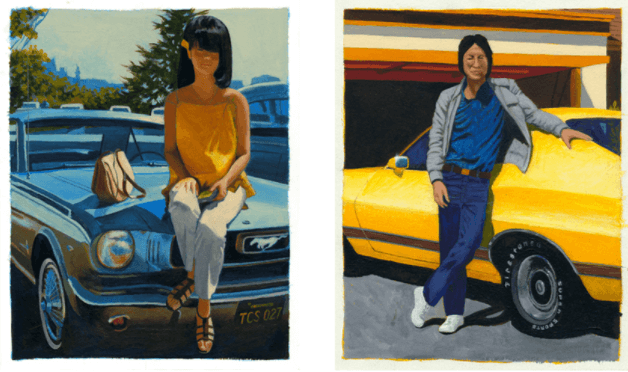 Subsign: Can you recommend for our readers a book, a song and a movie?
Damon: I love to read and I read a lot. These days I read mostly non-fiction, one of my favorite recent books, is "Messy: The Power of Disorder to Transform Our Lives" by Tim Harford. I also take a lot of inspiration from "The Diving Bell and the Butterfly: A Memoir of Life in Death" by Jean-Dominique Bauby.
I am a musician and I really enjoy music, so I could make recommendations on music all day long, one of my favorite songs is "Göttingen" by the French singer Barbara. One of my favorite contemporary singers is Fiona Apple. All of her albums are so unique and beautifully sung. One particular song I love is "I know" off her second album, with a title too long to write here. I also enjoy classical music. A great piece to listen to is "Nulla In Mundo Pax Sincera" by Antonio Vivaldi. I also constantly come back to the music of Robert Johnson.
I am not a big fan of movies and since my daughter was born I have even less time to watch them. However when I do watch, I tend to favor the unusual arty types. Two that stand out for me are "Pan's Labyrinth" by Guillermo del Toro and "Being John Malkovitch" by Spike Jonze.
Subsign: If you could throw any kind of party, what would it be like and what would it be for?
Damon: It would be something for my friends and family. You have to have a community to keep yourself grounded. It would definitely have a lot of good music and food. My father is cajun and I grew up eating a lot of cajun food so that would definitely influence the menu.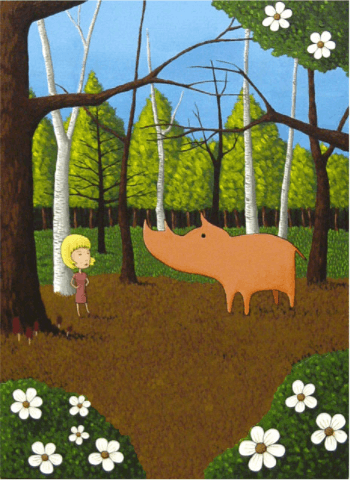 Subsign: What did you wanted to be as a grown up?
Damon: Not surprisingly I've always wanted to be an artist, but when I was about 10 I wanted to be a professional skateboarder.
Thank you Damon for being a part of it!
If you know a creative that should be in the spotlight feel free to contact us at jojo@subsign.co .
For more of Damon's work you can follow his on the link: Damon – instagram, Damon – website