Let's welcome Aga, our next creative in the Spotlight. Make sure to follow her, as usual you can find their contact details at the end of the interview.
Subsign: First, can you tell a few things about yourself?
Aga:  My name is Aga Swietek. Now I am studying Graphic Design in my last year at Academy of Fine Arts in Katowice and also (as an Erasmus student) Illustration at Anglia Ruskin University in Cambridge. I am interested in graphic novels, illustration and animation.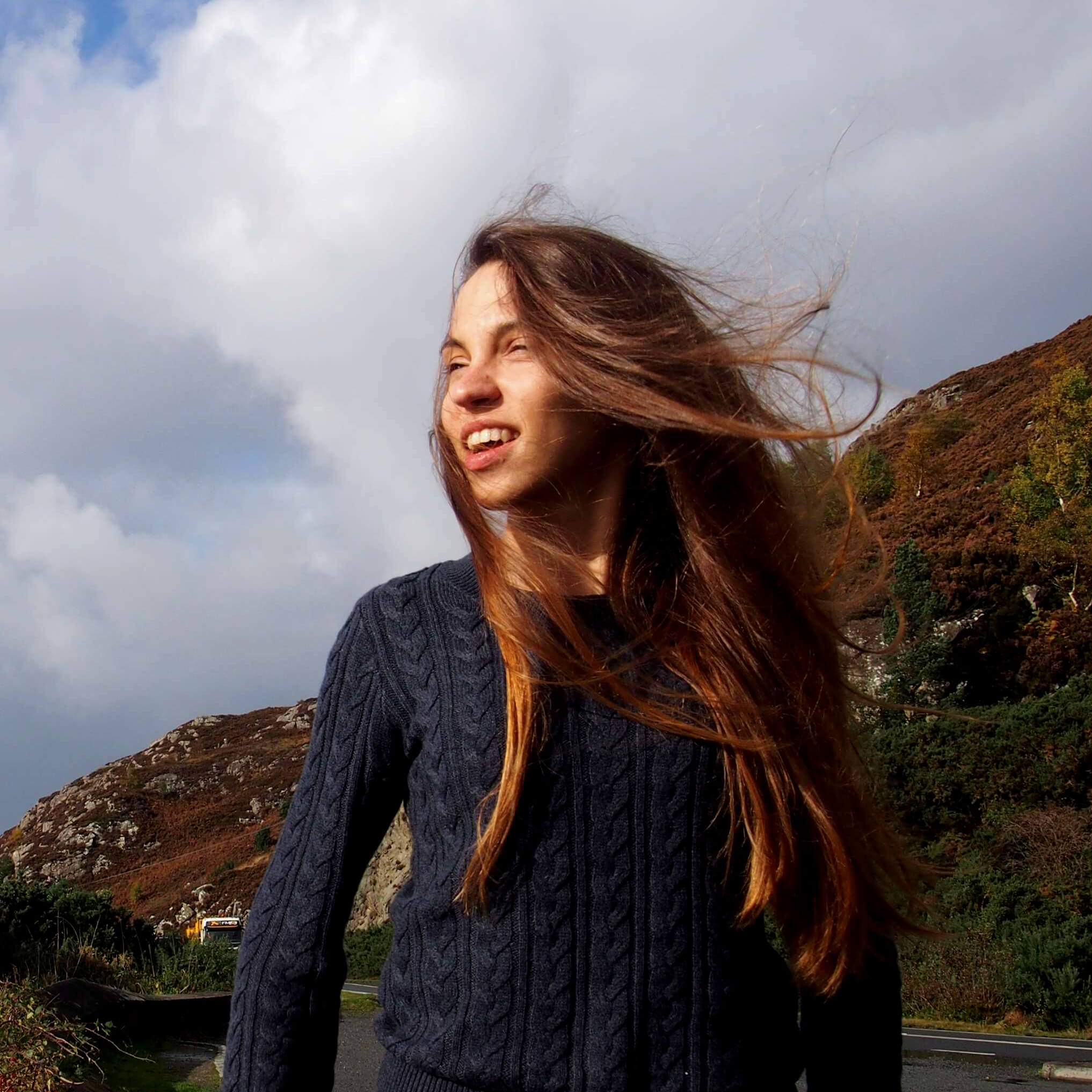 Subsign: What was your childhood like? Do you think your experiences from childhood have influenced your present creative endeavors?
Aga: Yes, of course! My mother always was encouraging me to draw. Furthermore, my parents were reading me tones of books with beautiful old illustrations. I could not fall asleep without it! I remember when I first saw a document about Disney Studio and since then I have decided to be an animator. However, I was too impatient and that is why I have started to make comics.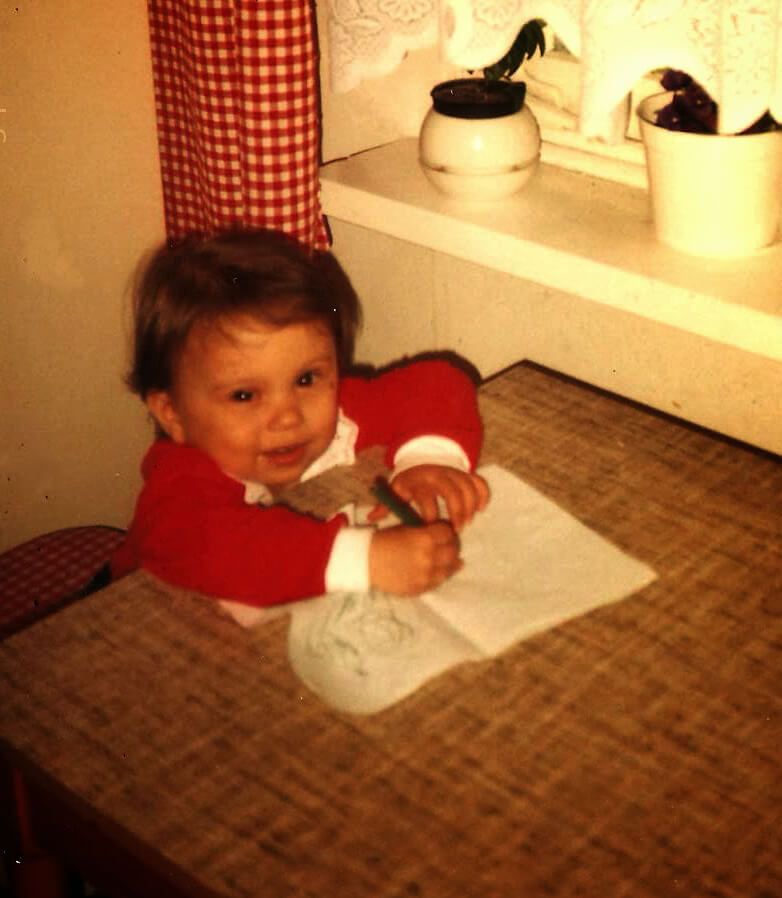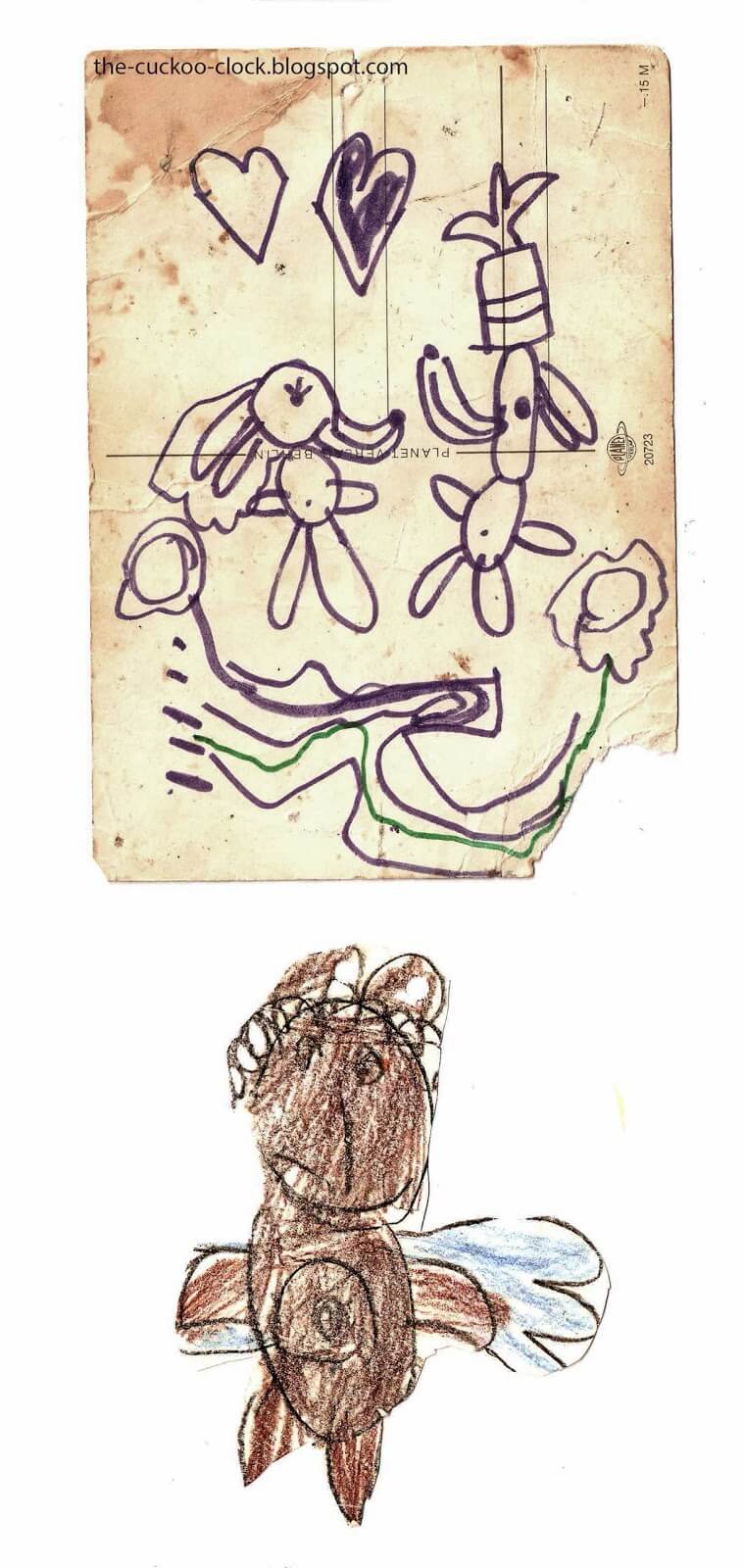 Subsign: What did you want to be a grown up?
Aga: A circus acrobat! I always admire how beautiful and flexible can be a human body. I did not choose this way but at least I can do the splits. 🙂
Subsign: How does your workstation look like?
Aga: Now I am living with my boyfriend in London and that is actually my 7th flat. We love travelling so we have to get used to being minimalists.It is quite challenging to organize your workspace again and again when you change your place so often.I really miss my comic book collection in my family house in Poland.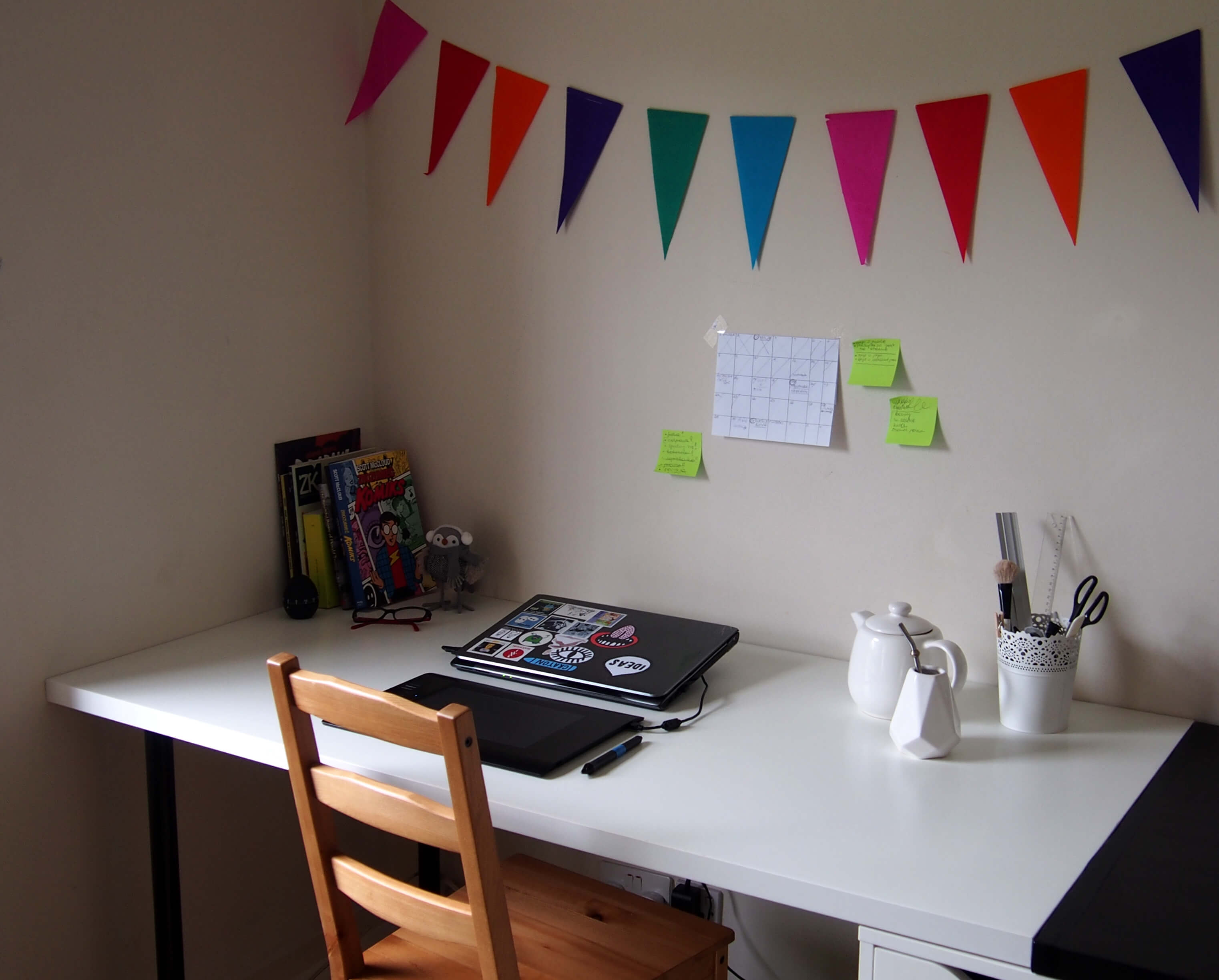 Subsign: Do you have a work style? How would you describe it?
Aga: Cute little cartoon creatures with sad faces. And pigeons. A lot of pigeons.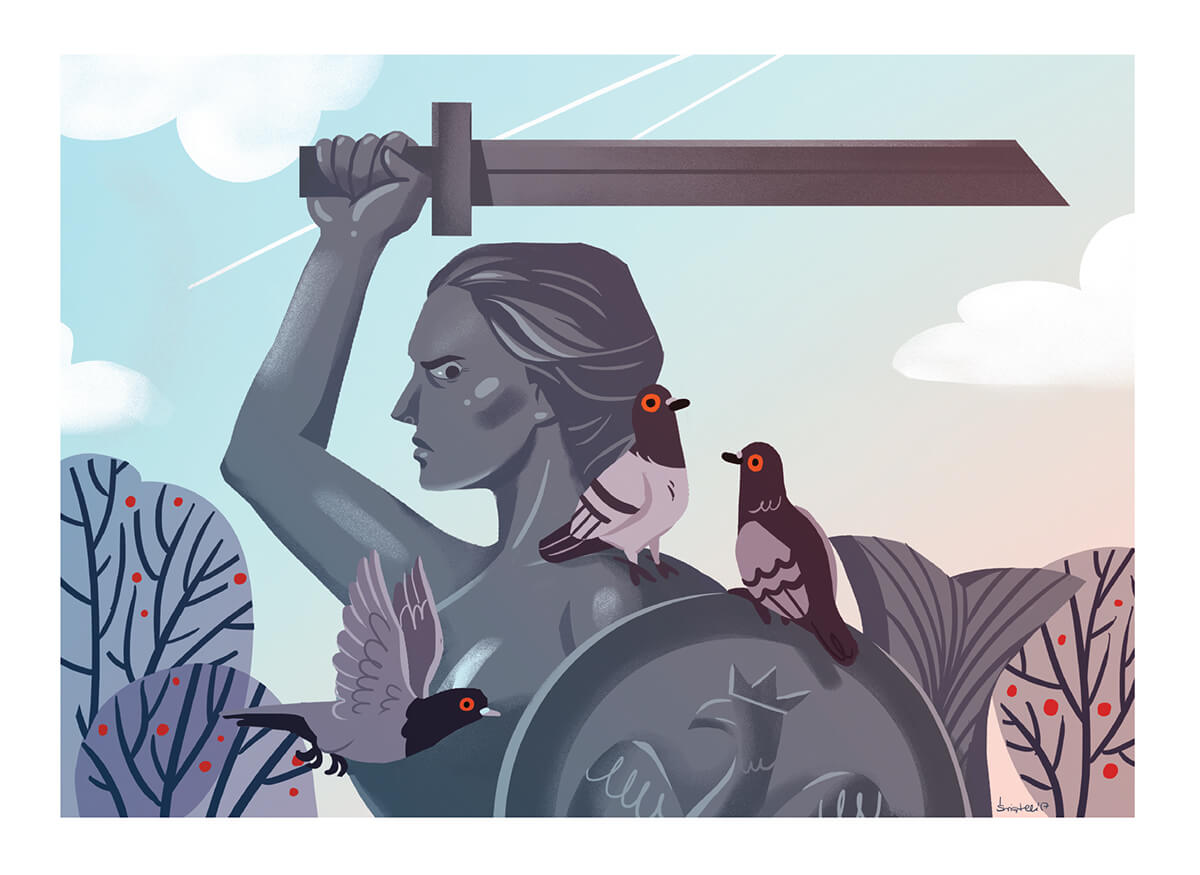 Subsign: Can you share with us how your creative process works?
Aga: First of all, I make sure that I have a supply of coffee/yerba mate and peanut butter. 🙂 My process is a little bit chaotic but I still work on it. My favorite part of the process is doing first sketches. I need to control myself because I like to spend a lot of time on creating new characters and worlds.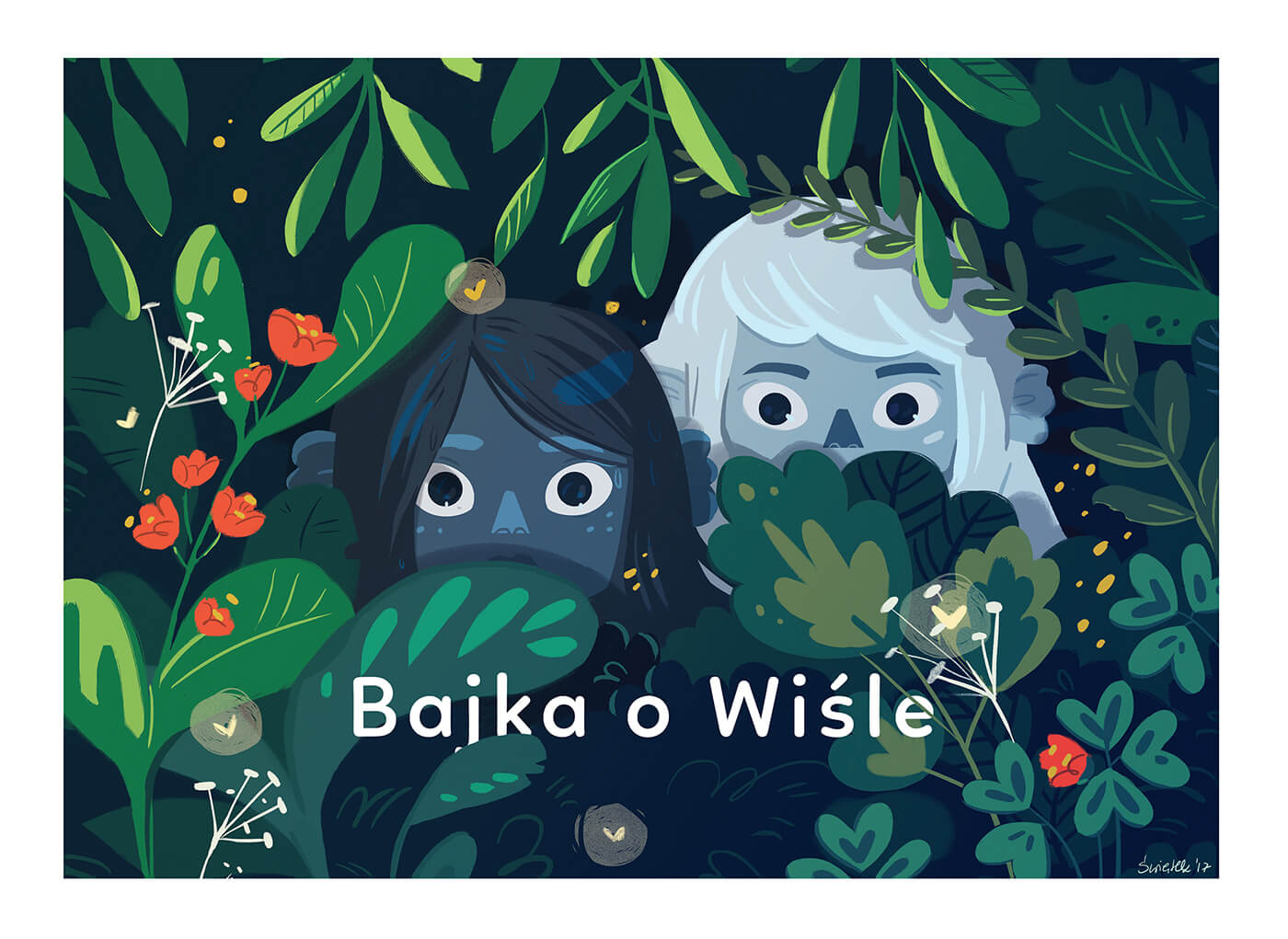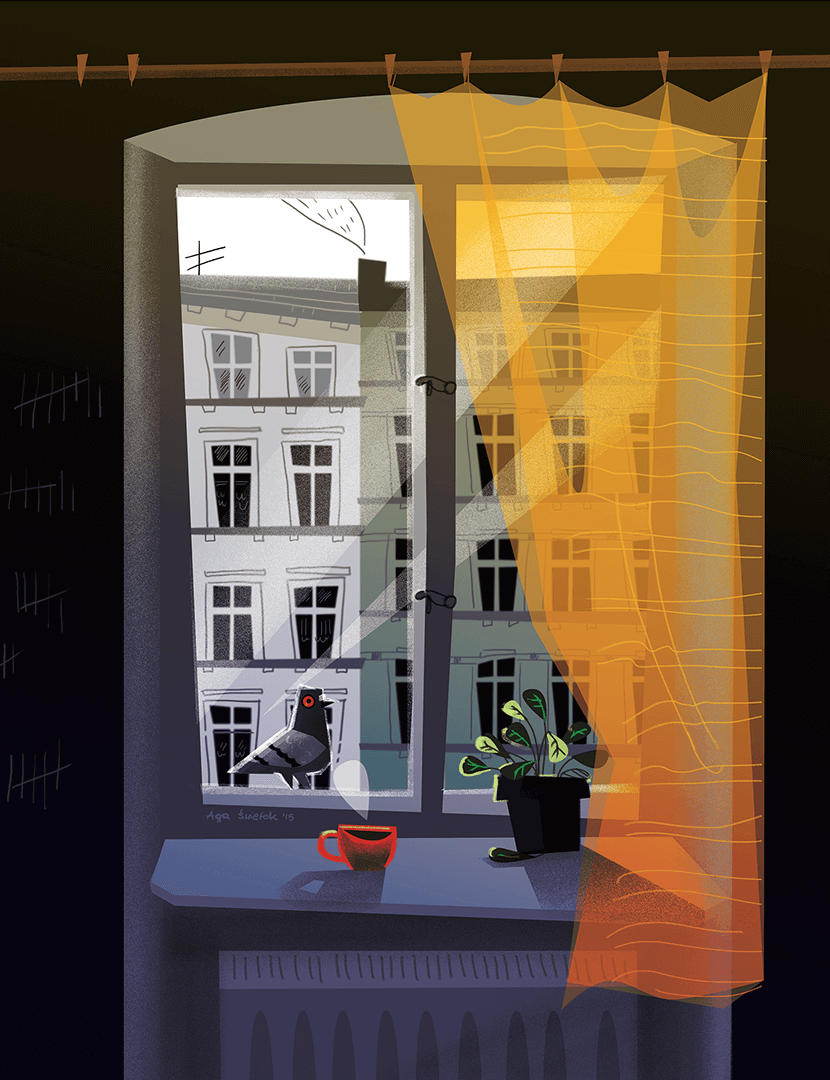 Subsign: What is your favorite work you have done so far?
Aga: "Obiecanki" – a comic book and also my BA graduation project. This is my first big publication with my own script. And it will be published in this week by Kultura Gniewu in Poland! The comic book tells a story about divorce and longing for a father, shown through children's eyes. The main characters are a family of raccoons. Males of these mammals leave their cubs after birth and do not participate in their upbringing. In the animal world this is natural, but when equipped with human features, the protagonists gain the ability to feel the lack of a father and to miss him.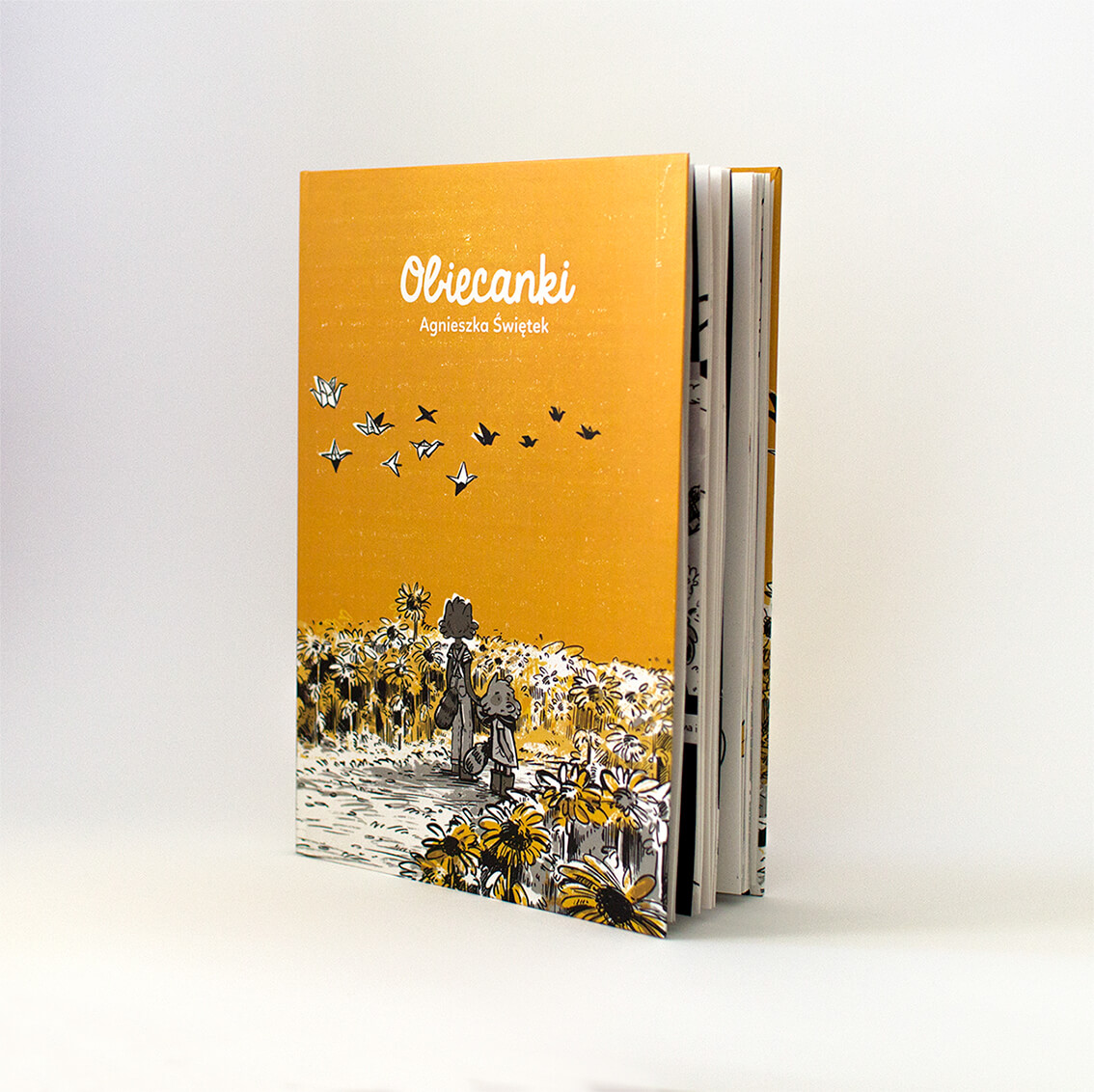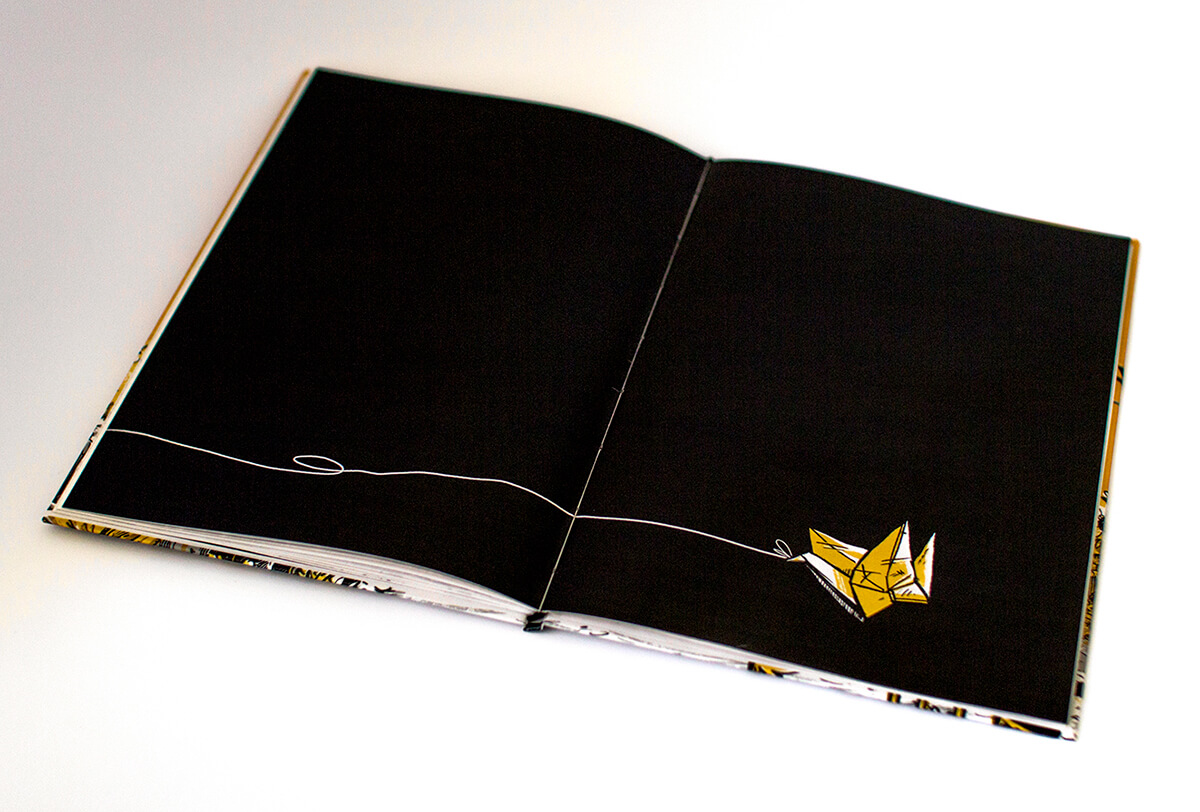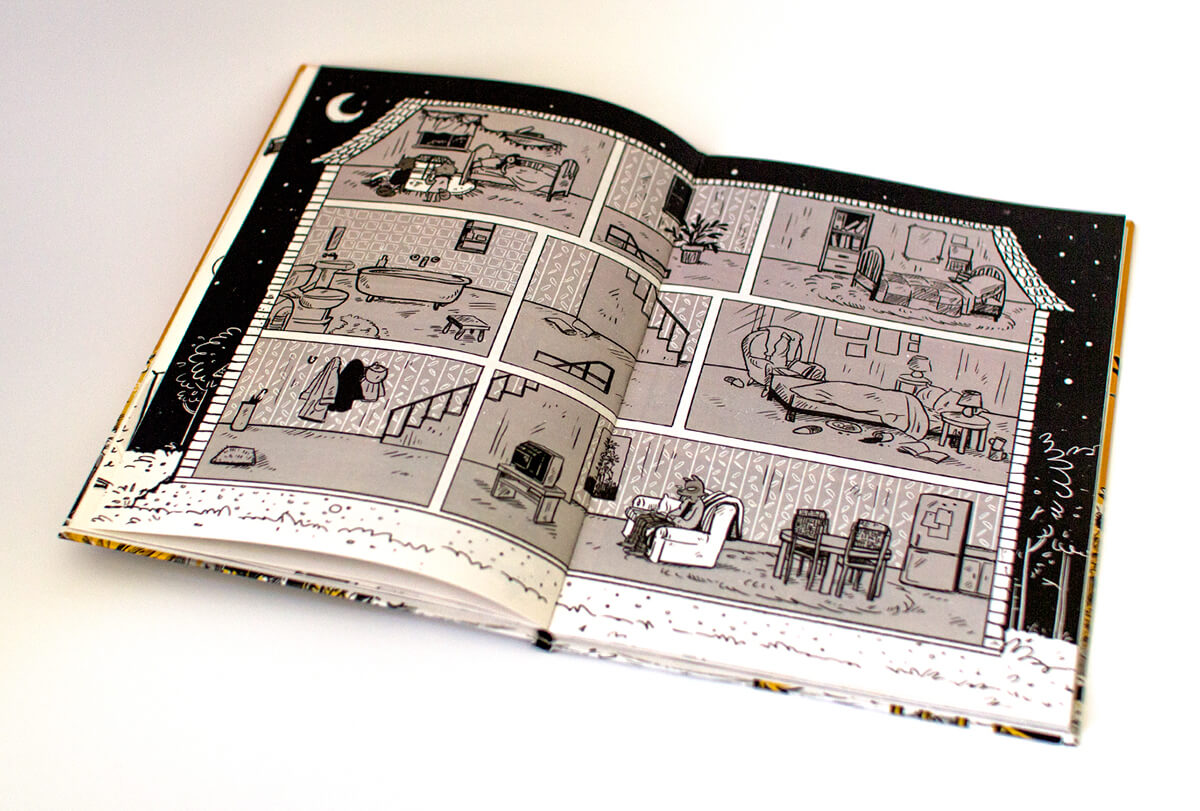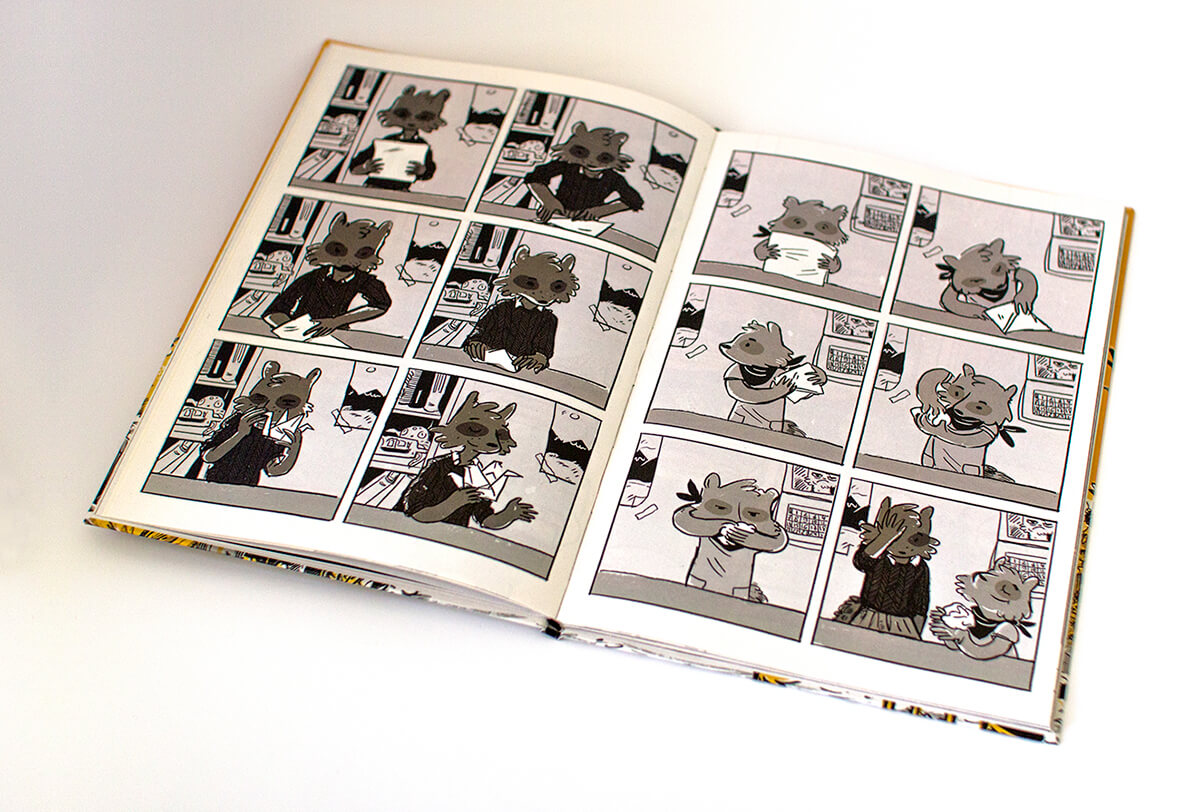 Subsign: Who do you follow for inspiration?
Aga: I am afraid that I will omit somebody because I follow a lot of artists. Most often I watch work of Cyril Pedrosa, Marjane Satrapi, Svein Nyhus, Shaun Tan, Luke Pearson, Rebecca Sugar, Roman Murandov, Laika Studio and Cartoon Saloon.
Subsign: What advice could you give to someone starting out in the creative field of work?
Aga: Take part in competitions, have a blog or website to confront your work with the opinions of others and listen to their advice. Try a lot of forms, styles and techniques, do not limit yourself to just one thing.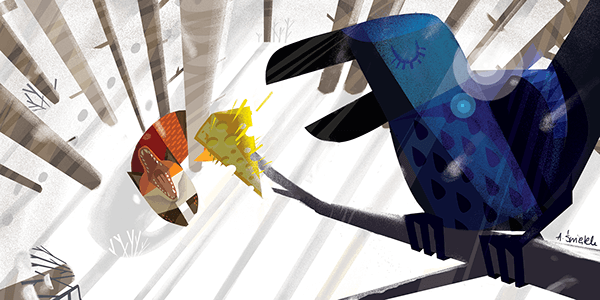 Subsign: If you would a super power, what would it be?
Aga: Freezing time. I would have enough time for everything, finally.
Subsign: Can you recommend for our readers a book, a song and a movie?
Aga: It is impossible to choose only one so I will choose random two from my favourites 🙂
Books:  "Lolita" "Wojna Polsko-Ruska".
Music: Movies' soundtracks. Everything composed by John Williams or Danny Elfman.
Movies: "Dzień świra", "Persepolis".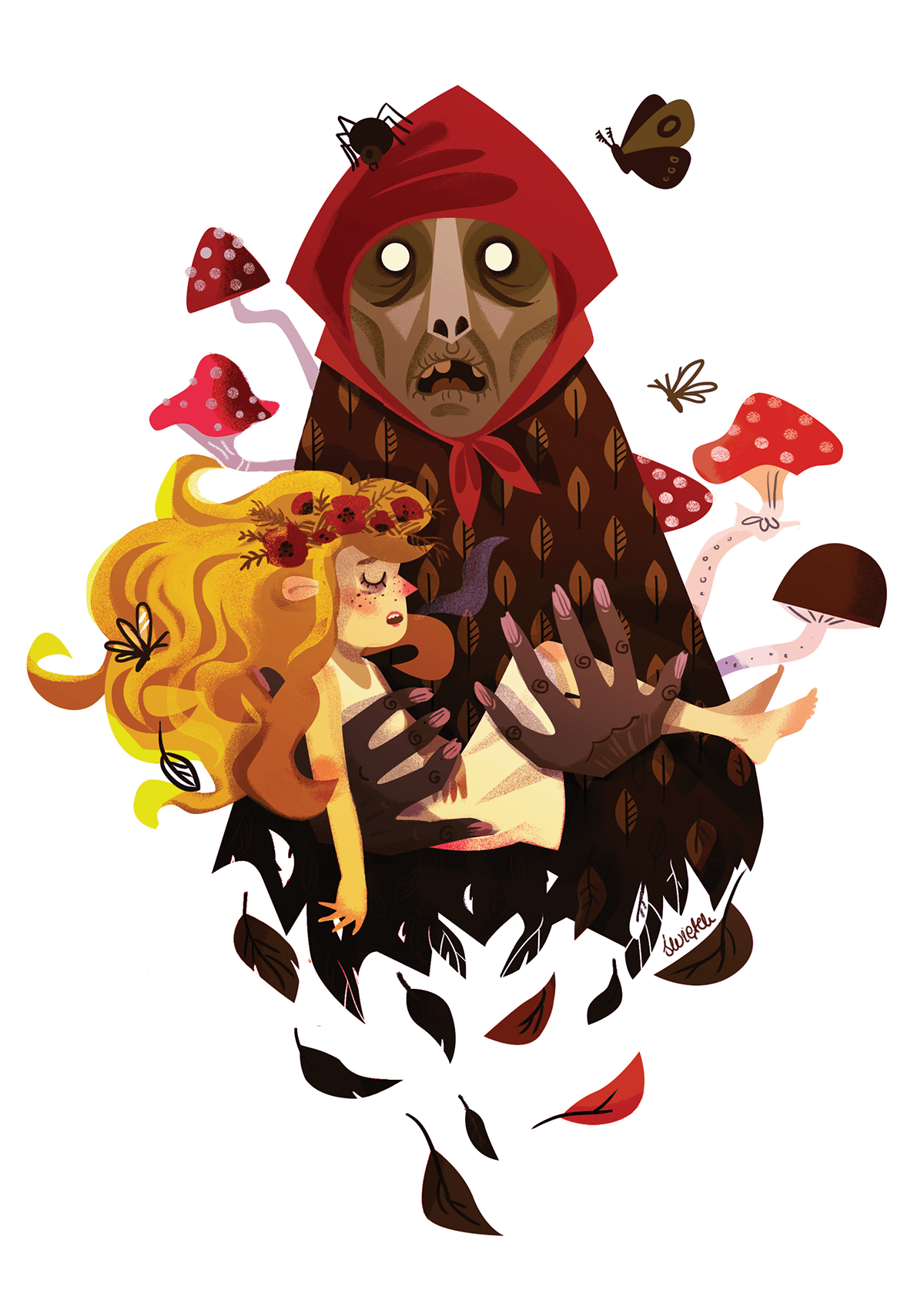 Subsign: If you could throw any kind of party, what would it be like and what would it be for?
Aga: Hmm… I would like to make a really big party and invite all of my friends scattered all over the world.
Subsign: What famous people would you invite to the party and why?
Aga: Hey, do you need someone else in the party when you have all of your friends already there? 🙂
Thank you Aga for being a part of it!
If you know an artist that should be in the spotlight, contact us at jojo@subsign.co .
For more of Aga's work you can follow her on the links: Aga on facebook, Aga on Behnce