We have found Giulia's artwork in the book Good Night Stories for Rebel Girls and we are very happy to have her in our Spotlight.
Giulia: I'm Italian and I'm a big girl – 185 cm tall (6.1 feet). I think that's important information. I don't like people telling me what I should or should not do. I love chatting about tech, ethics and how the human race is going to self-destruct. I like insects and riding my motorbike. I love stories. I am extremely meticulous.
Other than that: I am an art director, graphic designer and illustrator. I've been London-based for over three years and I am currently working for publishing house Timbuktu Labs, the creators of Good Night Stories for Rebel Girls.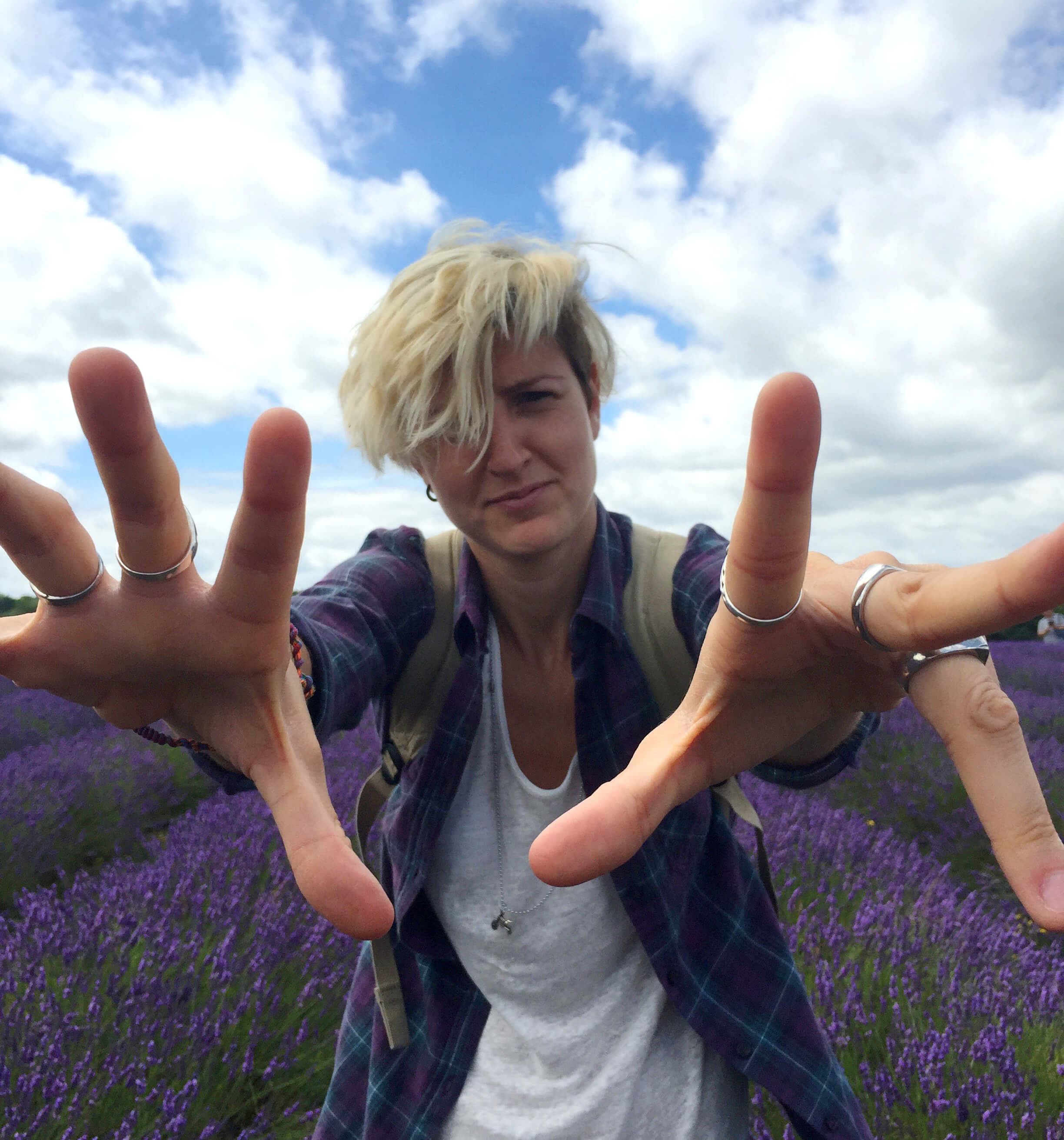 Subsign: What was your childhood like? Do you think your experiences from childhood have influenced your present creative endeavors?
Giulia: I was always a curious, adventurous little girl – fascinated by nature although I grew up in a big city, Rome. My aunt got me into illustration, I loved her drawings so much that I wished to be as good as her. When I got older, I started to draw on any surface available: books, notebooks, school desks, my desk, walls. In primary school I used to draw 'tattoos' on my arms with different color and sometimes scented pens. One day, five or six kids queued up at my desk asking for the same tattoo I had. It was a big sword, in blue ink, with a green snake curling around it.
Subsign: What did you wanted to be as a grown up?
Giulia: A firewoman.
Subsign: How does your workstation look like?
Giulia: Like so many creatives my work space revolves around my beloved computer. However at the moment I work in a co-working hub with one other colleague, two beautiful plants, and a thousand other human beings moving around…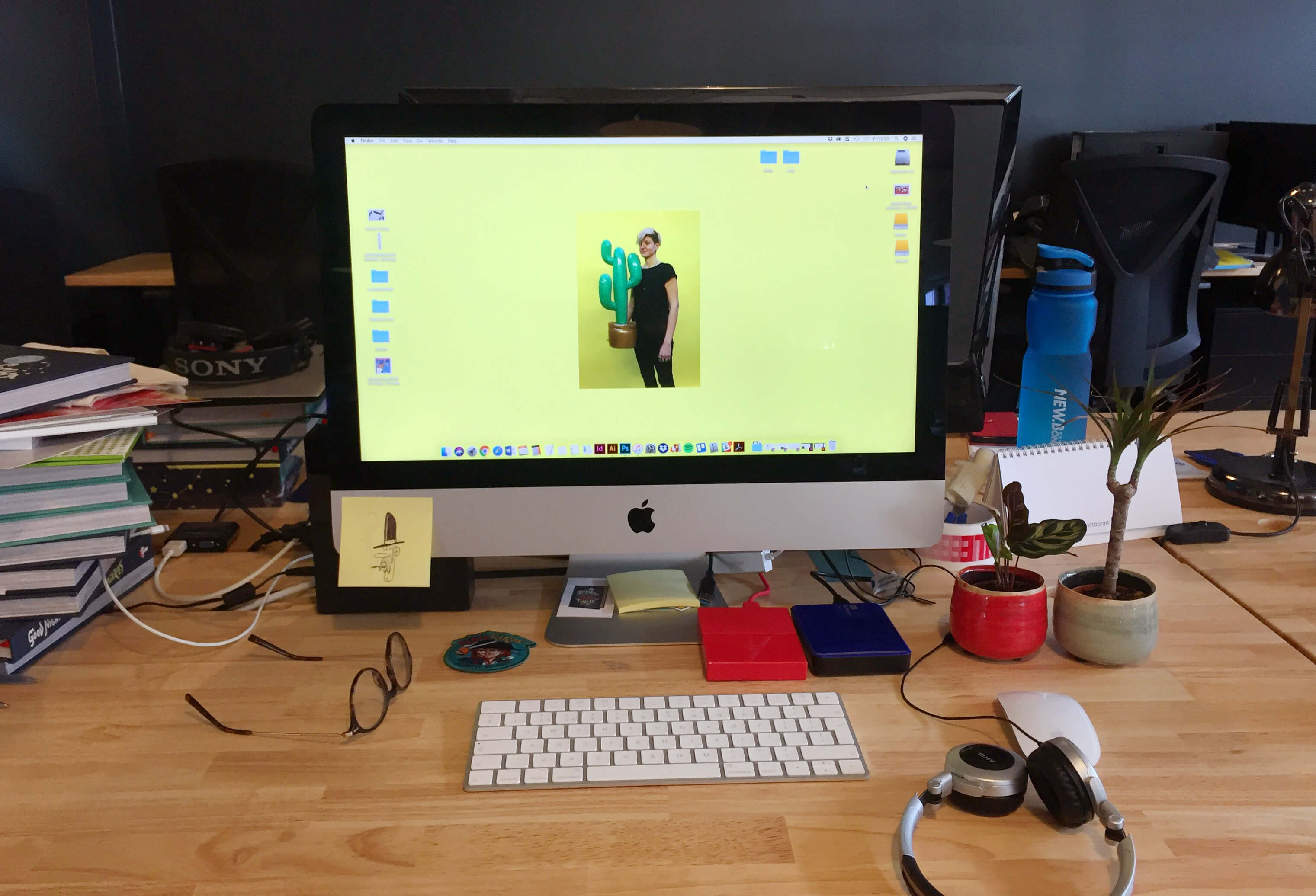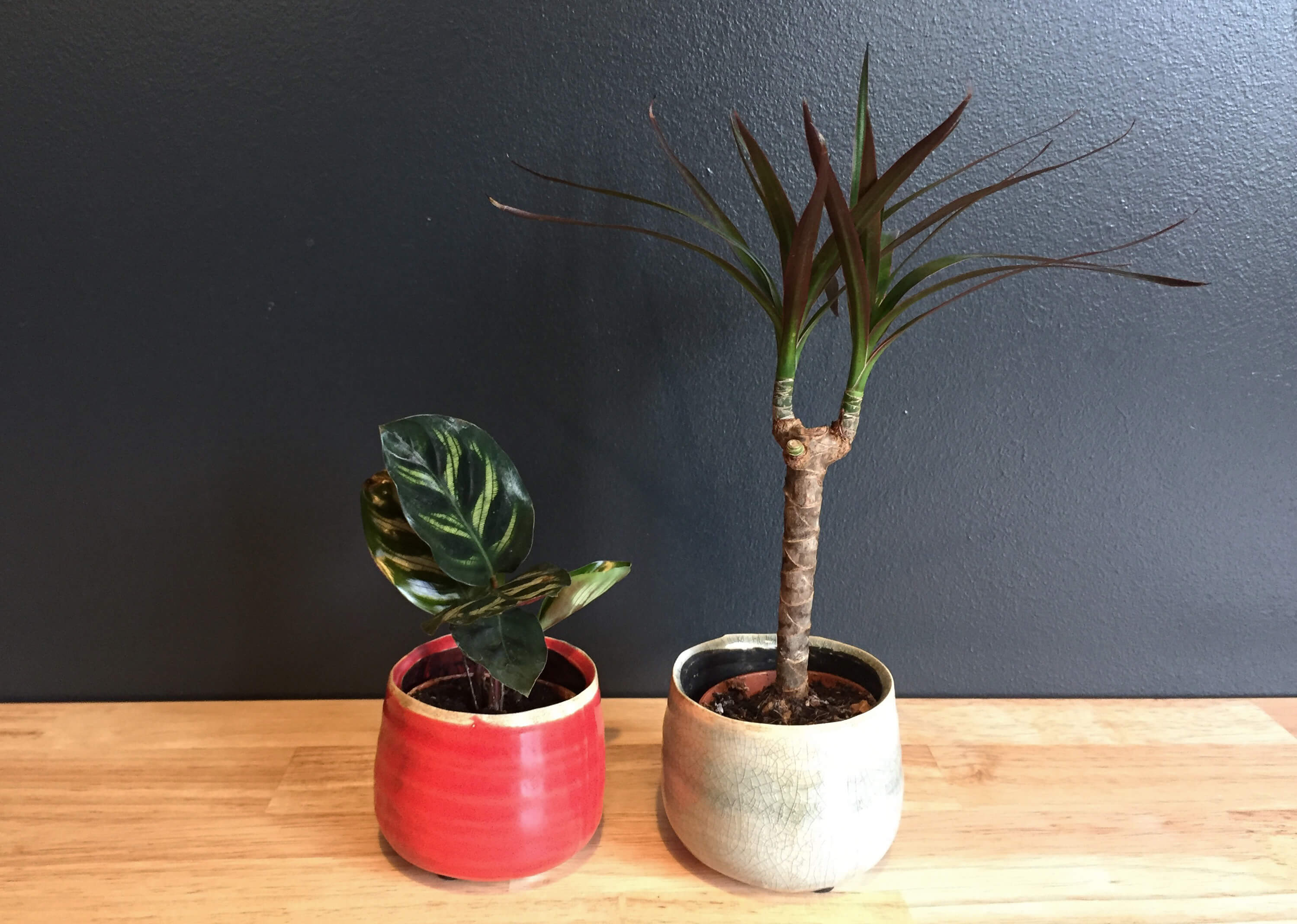 Subsign: Do you have a work style? How would you describe it?
Giulia: I never considered myself as belonging to a particular style – I believe I intuitively followed what I perceive as beautiful. Looking back to my work though, I have often used colorful geometrical shapes. I love watercolors and acrylic as well, although unfortunately deadlines often mean there isn't enough time to employ these techniques.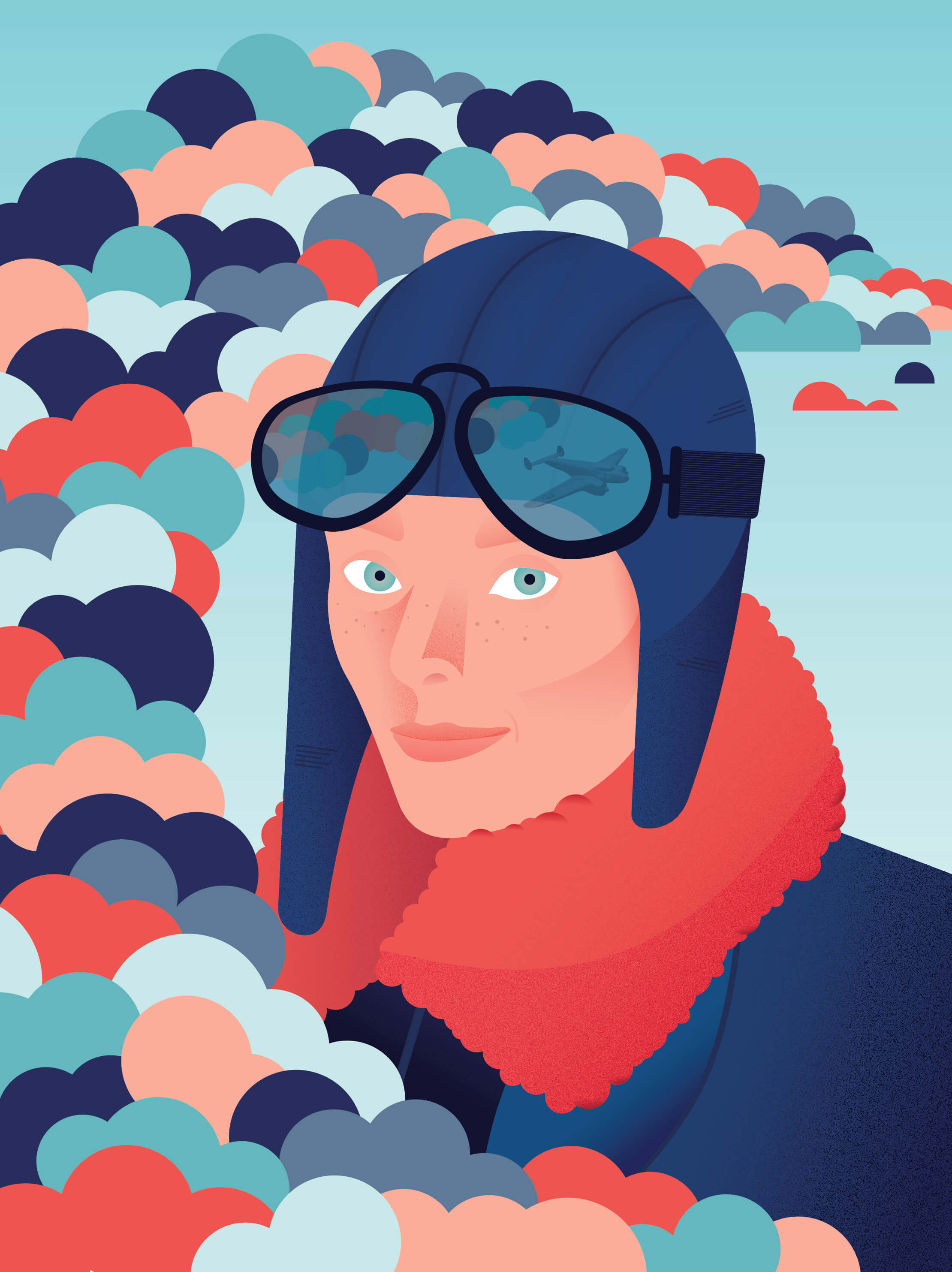 Subsign: Can you share with us how your creative process works?
Giulia: I think about a new project obsessively. I need to know it inside-out and have a clear picture of the outcome in my head. I work on loads of drafts and the send them to different people for feedback. Sometimes I listen to it, sometimes I follow my instinct. I often get angry with clients – not that they'll ever know, of course. One hour from deadline I complete a final draft, the chosen one. This really does happen all the time. The perfect synthesis of my process as a graphic designer is conveyed by a spread I designed with my friend and colleague Elisabetta Calabritto (elisabettacalabritto.com) for a Malaysian magazine called CutOut. All it's explained through Italian expressions.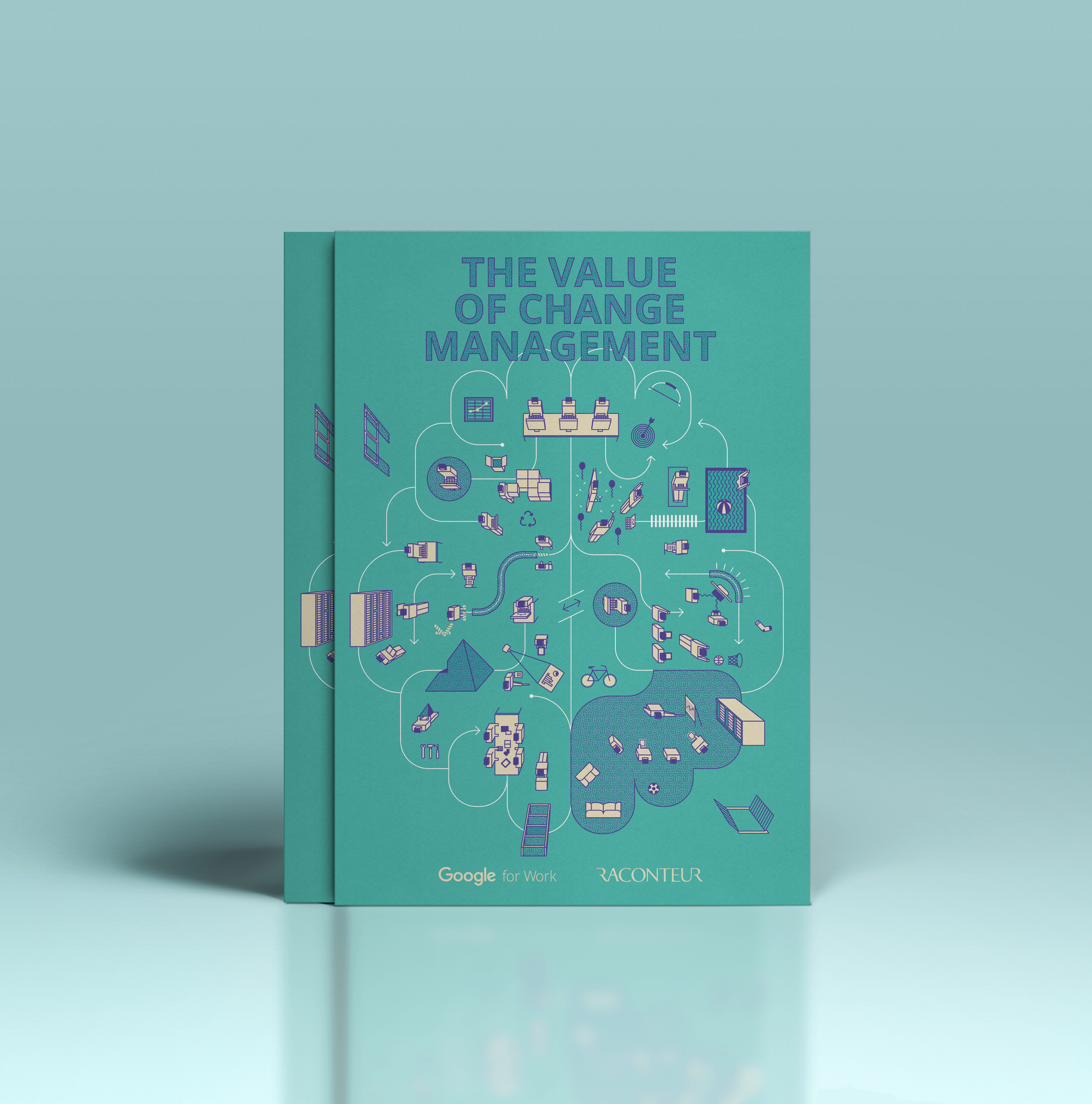 Subsign: What is your favorite work you have done so far?
Giulia: I haven't started it/finished it yet.
Subsign: Who do you follow for inspiration?
Giulia: I think in our line of work it is restrictive to follow a specific person or even art movement. You can't afford to have boundaries in this field and you should always look beyond what you already know. But if you really want a straight answer to this question, I once took inspiration from a puddle.
Subsign: What advice could you give to someone starting out in the creative field of work?
Giulia: Ask yourselves a few questions. Who are you, and what do you like? Why are you about to do what you're about to do? Study history, study semiotics. Don't be narrow-minded. Not with yourselves, not with others. These may sound like life advice, but what's the difference anyway?
Subsign: If you would a super power, what would it be?
Giulia: I wouldn't mind to be able to fly.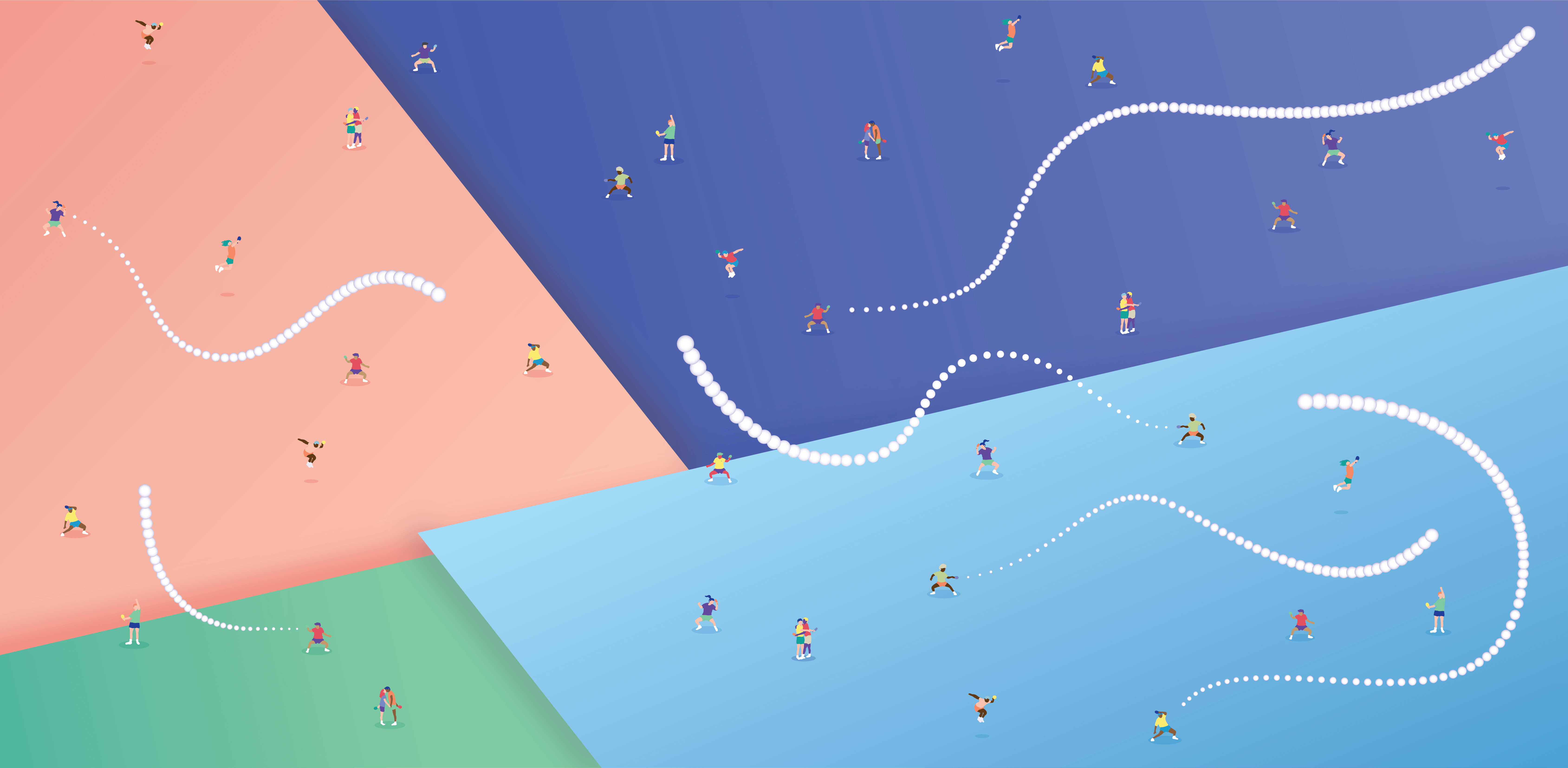 Subsign: Can you recommend for our readers a book, a song and a movie?
Giulia: One of the most inspiring books I've read is 'The Stranger' by Albert Camus. It's a dense book, which will generate mixed emotions, and it's a great discussion starter.
My favourite song is 'Quel Che si Dice' or 'Comme ils Dissent' (its French version by Charles Aznavour). No English version. Sorry. I knew it was my song the first time I listened to it. It always makes my imagination travel into the life of the protagonist. And I have to tell you, it isn't a good trip.
My film is 'The Hours' based on the Michael Cunningham novel. I read the book four times and did an analysis of the movie trailer for a Semiotics exam at uni.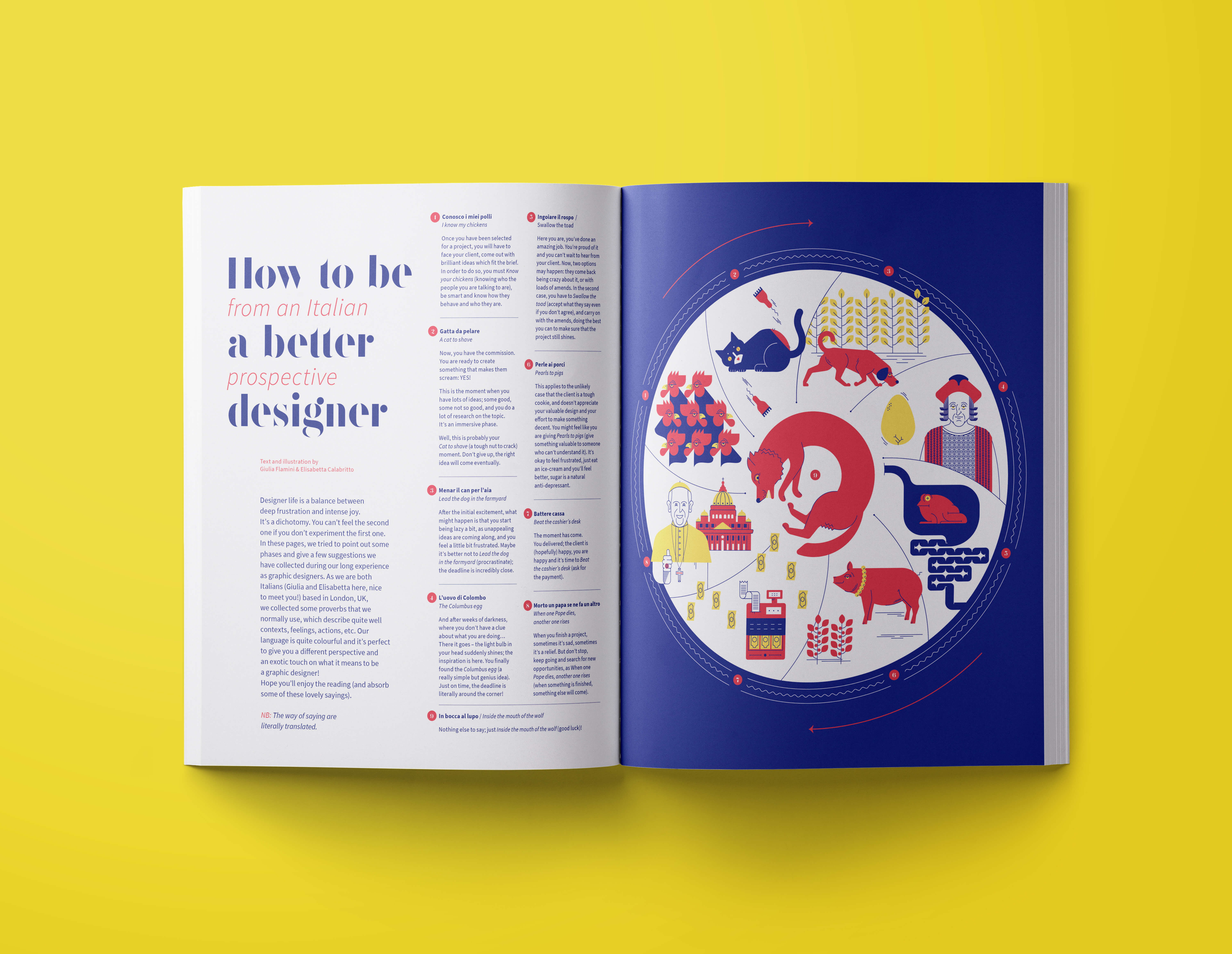 Subsign: If you could throw any kind of party, what would it be like and what would it be for?
Giulia: It would be my 33rd Birthday party – which was in January but have not gone round to organize it just yet. All invitees who are also 33 will have to dress as Jesus (the most famous 33 years old I've heard of). Everyone else will dress as ancient Romans. It would be a sort of historical re-enactment.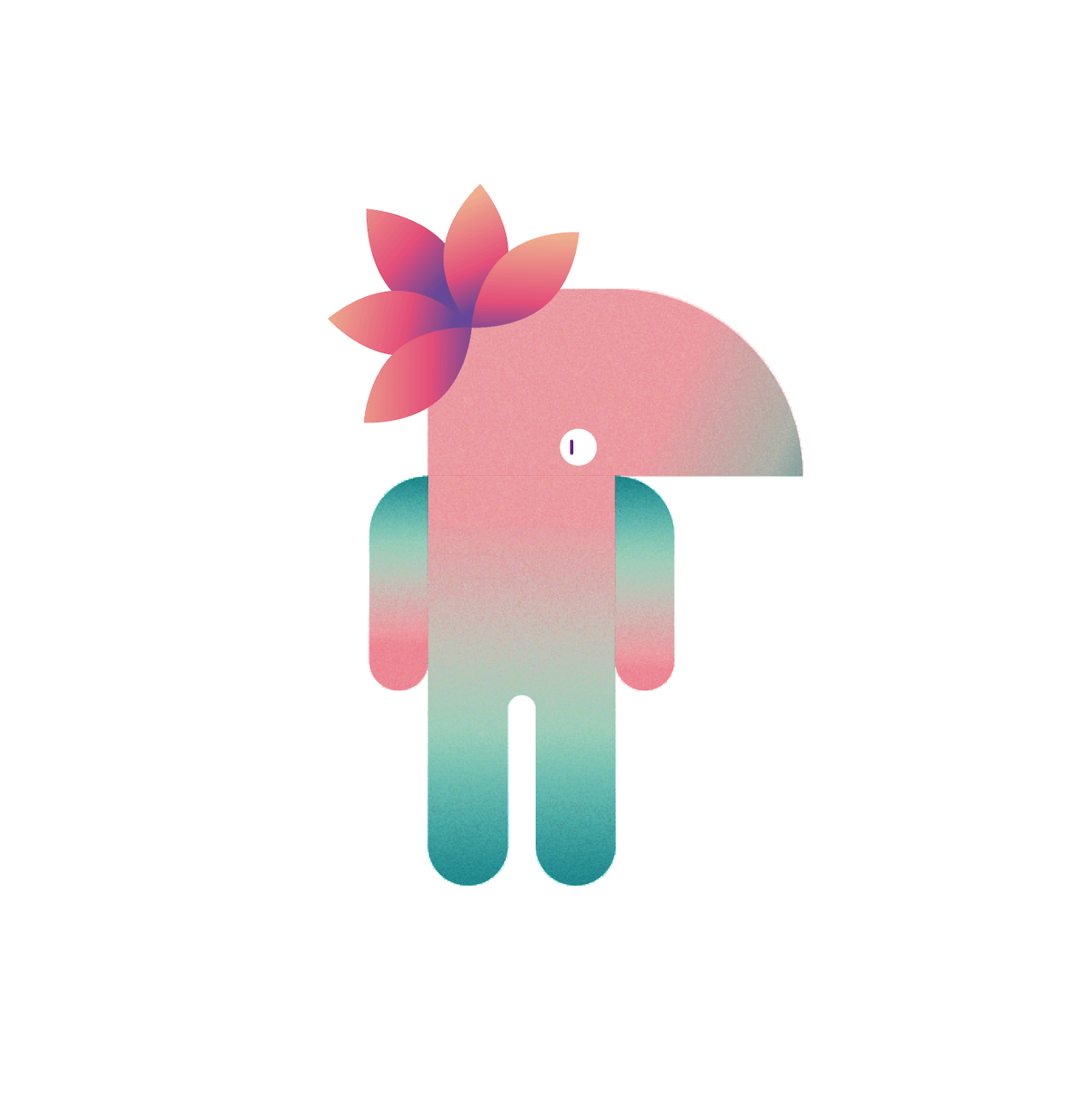 Subsign: What famous people would you invite to the party and why?
Giulia: No doubt on this one. I'll invite over the whole cast of the musical 'The Book of Mormon'!!!
Thank you Giulia for being a part of it!
If you know an artist that should be in the spotlight, contact us at jojo@subsign.co .
For more of Giulia's work you can follow her on the links: Giulia on Behance, Giulia on Instagram, Giulia on Tumblr.