Subsign: First, can you tell us a few things about yourself?
Nicolae: My name is Nicolae Negura [Nicu] I am a Romanian freelance illustrator and artist based in Lisbon, Portugal for almost ten years now.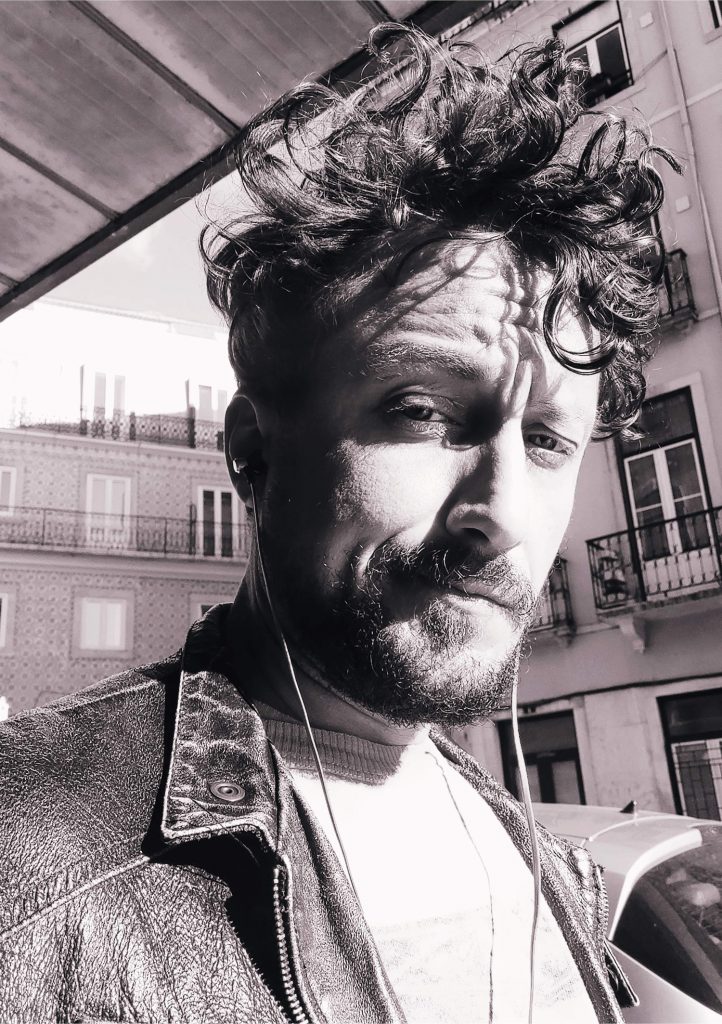 Most of my art studies were completed in Iasi, Romania at the George Enescu National University of Arts. I then added a one-year course of Communication Design at the School of Innovation and Creation [ETIC] here in Lisbon. I began my freelance career as a digital illustrator. Though not long after that, I expanded my work into street art and painting. In my work, I like to speak about people and the different experiences of humankind, and our banal stories, our emotions, dreams, fears, etc.
Subsign: What was your childhood like? Do you think your experiences from childhood have influenced your present creative endeavors?
Nicolae: Yes, I've been drawing ever since I was a kid, and my family, teachers, and colleagues have always endorsed and admired that. Then there was my fascination for cartoons and comics that always pushed me further into drawing and practicing. I was always trying to reproduce my favorite characters, and also create new ones.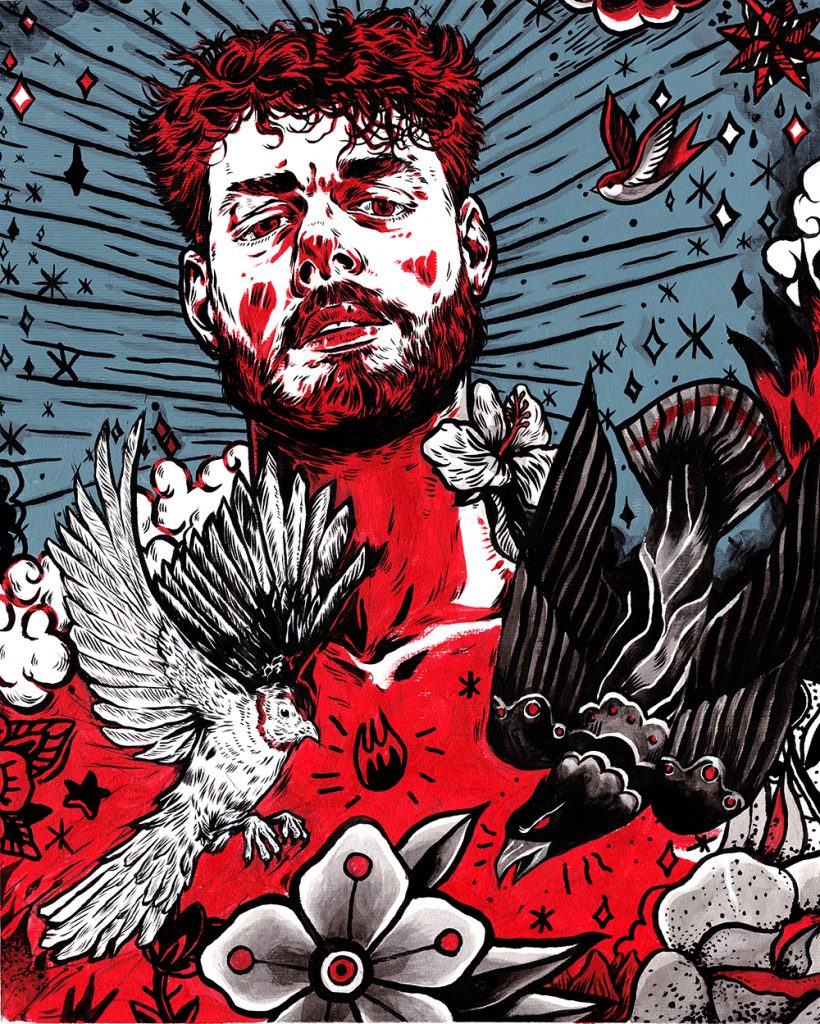 Then, actually, there was everything on TV that I was consuming as a child that later would become my main inspiration. I started recalling those memories and I had a large interest in Mexican telenovelas, anime, and everything in pop culture. This became my dissertation project subject and after that, for some years it was still a large part of my work.
Subsign: What did you want to be as a grown-up?
Nicolae: From what I remember, before the age of five, I wanted to become a priest. I have a hunch however that it wasn't really something I came up with on my own. Soon, that idea changed, and after that, I wanted to become a painter and an artist.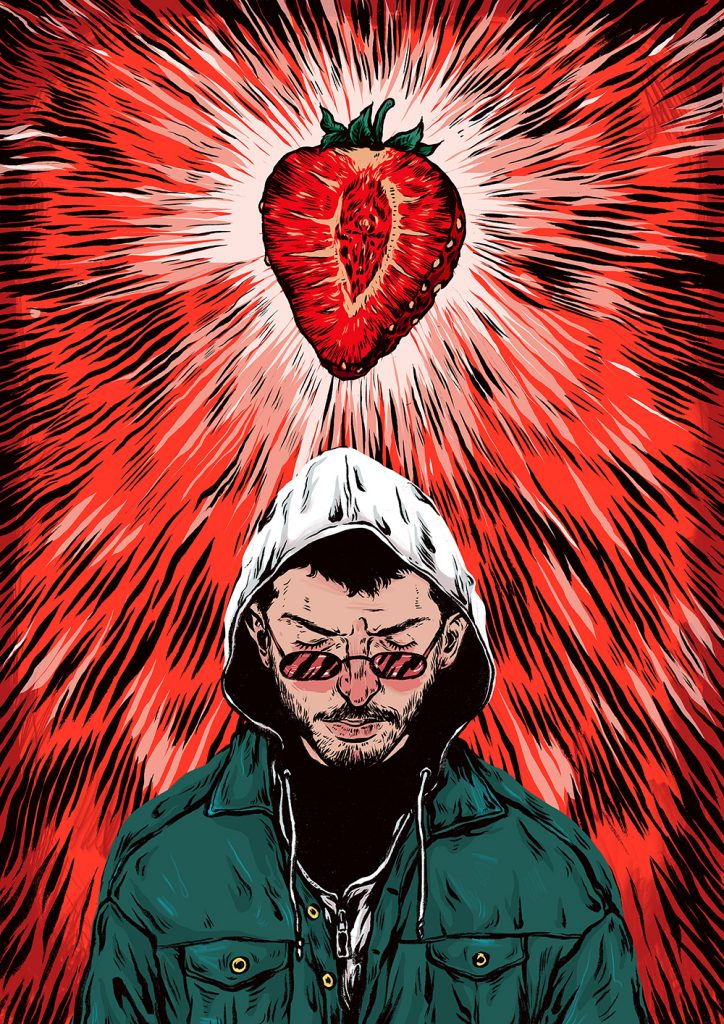 I think, meanwhile around the sixth grade, I was flirting a bit with the idea of becoming a lawyer, or something "for the future". Though in the end, it became more clear that I should follow a creative and artistic career. So, luckily with some encouragement from one of my sisters and from my teachers, I enrolled in the high school of fine arts and pursued what I really wanted to do in life.
Subsign: How does your workstation look like?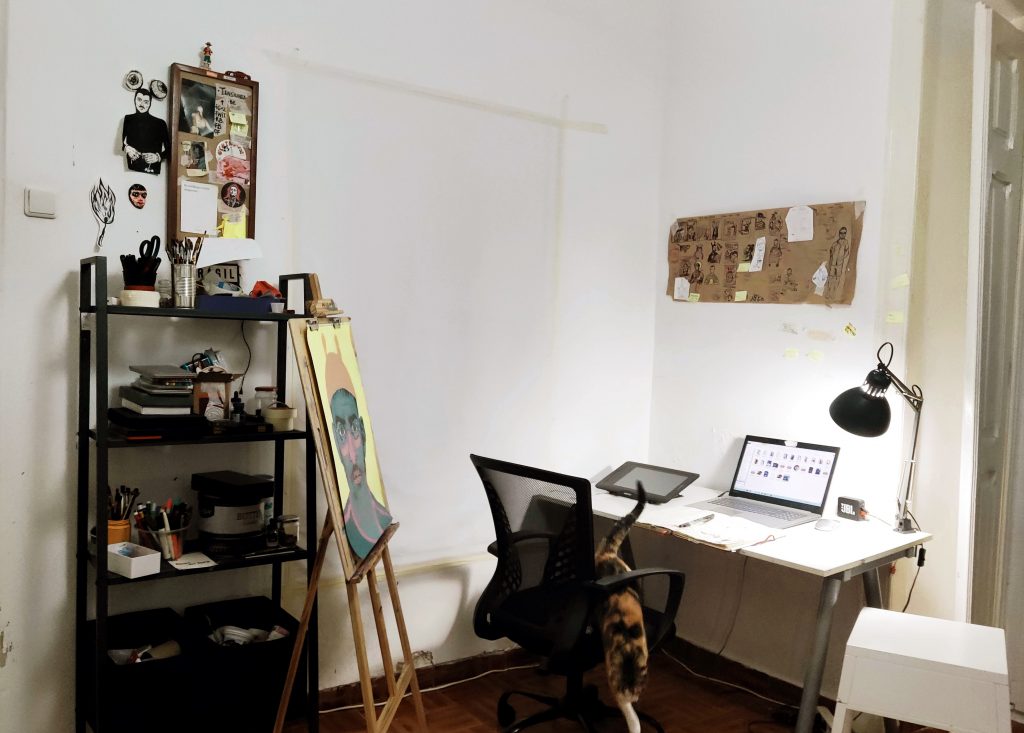 Subsign: Do you have a work style? How would you describe it?
Nicolae: Yes, though I never sought it out or forced it on myself, I would describe it as a combination of vintage comics style with strong pop colors and some urban art influences.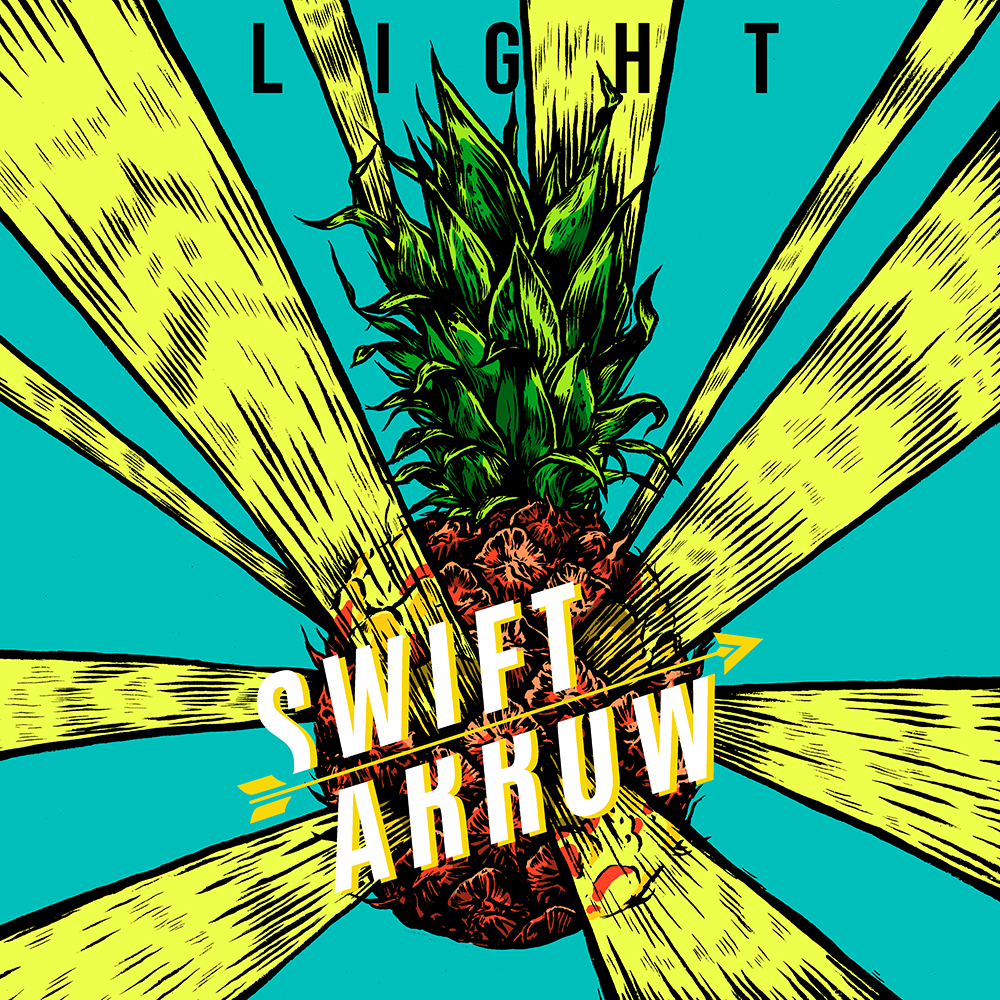 Subsign: Can you share with us how your creative process works?
Nicolae: I make a lot of little sketches, or sometimes I just take notes of my ideas either on the sketchbook or my phone. Then I redefine these sketches into the final ones, which I redraw on larger paper with standard pencils, or blue and red colored pencils. The next step is inking, and then the final digital process of scanning, cleaning, and digital coloring. I use photoshop, or a program called Krita, for coloring and editing the artwork.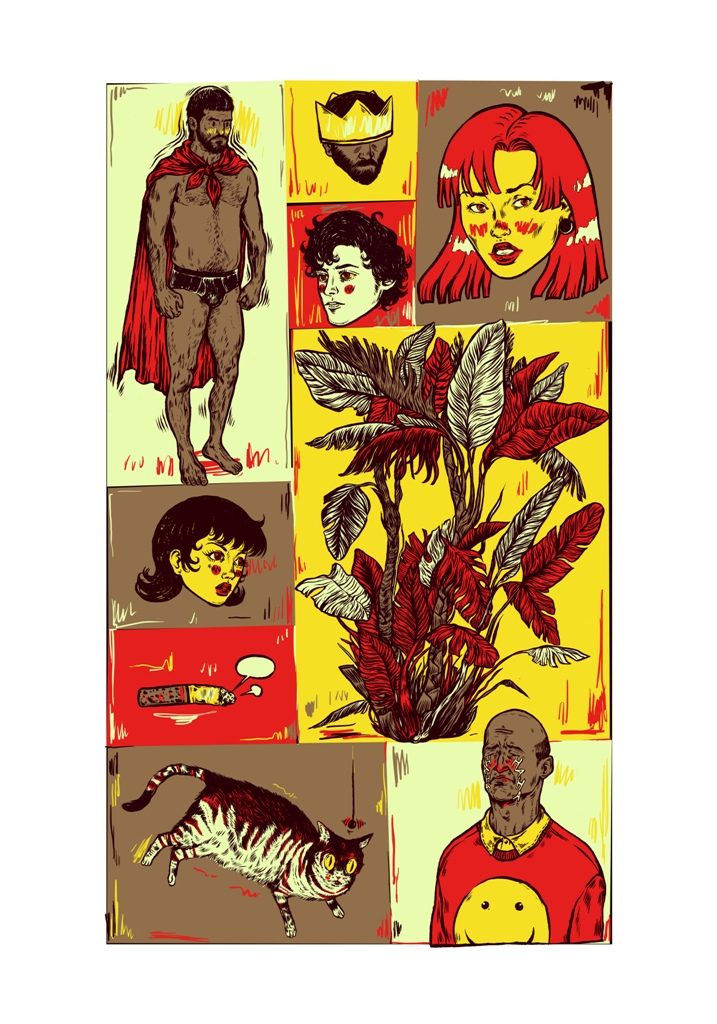 This is the process for most of my digital work and client work.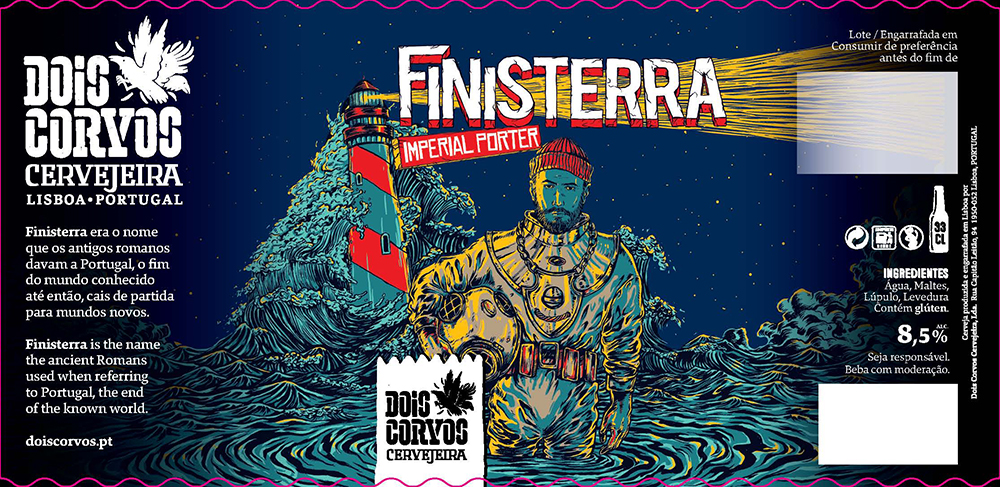 For the paintings, I don't make that many sketches, or sometimes none at all, as I like to discover things along the way and see where the work takes me. I paint mostly with acrylics. Because of their power, I do not worry about making mistakes or being unable to fix something.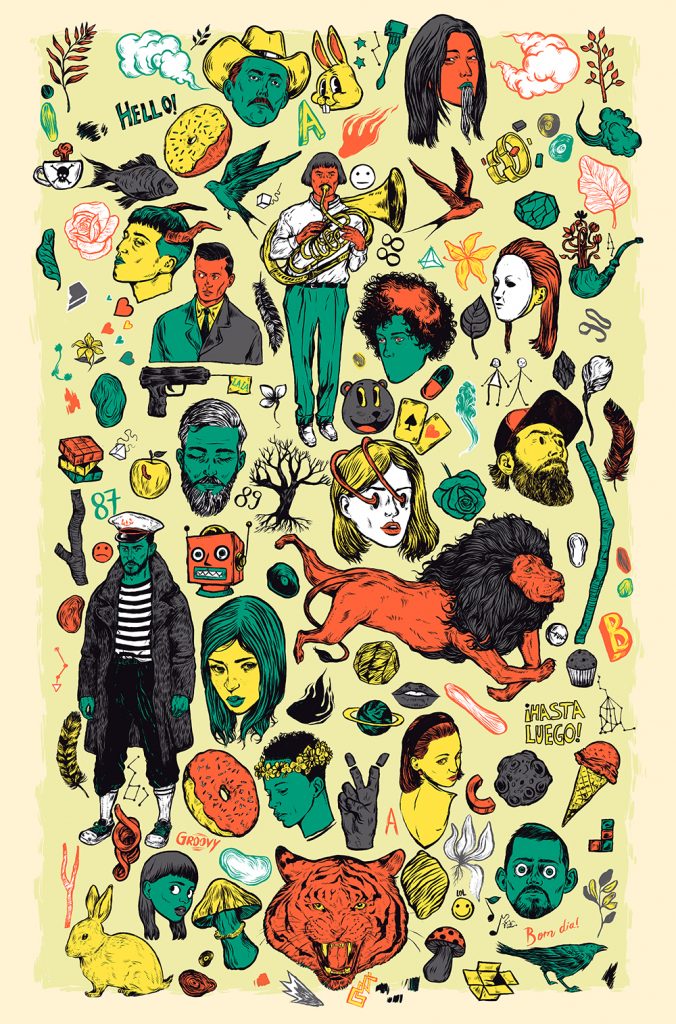 Subsign: What is your favorite work you have done so far?
Nicolae: Is hard to pick one, but I really like these two that are in fact a diptych. I finished them this year and I really enjoyed working on them both. They are inspired by the Portuguese tiles and a bit different from other works of mine. This maybe is why they are my favorites right now.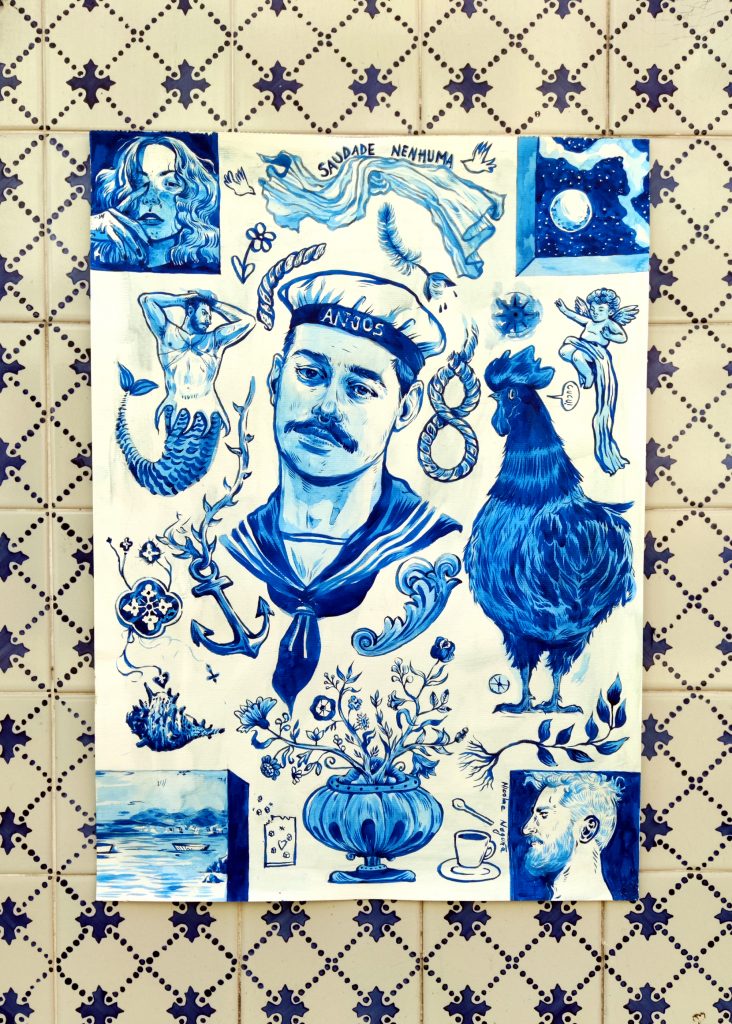 Subsign: Who do you follow for inspiration?
Nicolae: No one in particular, and everyone at the same time. I think we have access to an extraordinary database of artists right now and it is quite difficult to pick some or just one. So if it makes sense, I'd say that I get inspired by a little bit of everyone at the same time.
Subsign: What advice could you give to someone starting in the creative field of work?
Nicolae: I would tell them to be patient and persistent with what they do and to show their work without any fear. Also, having a style and a good set of skills is very important but is only one part of the job.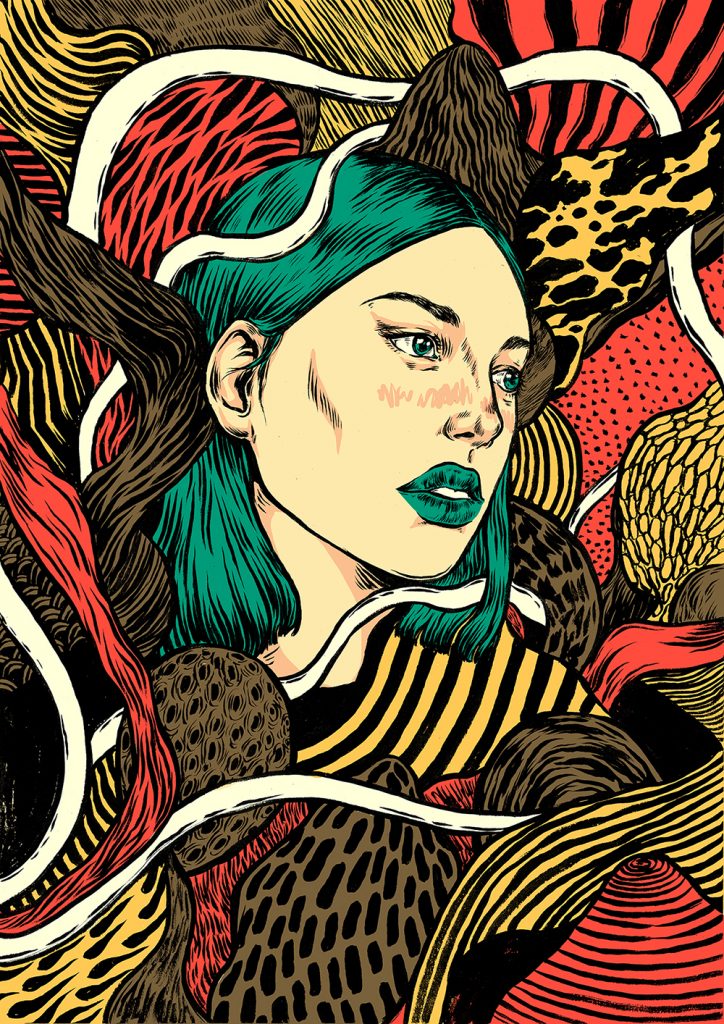 Subsign: If you would have a superpower, what would it be?
Nicolae: Time-traveling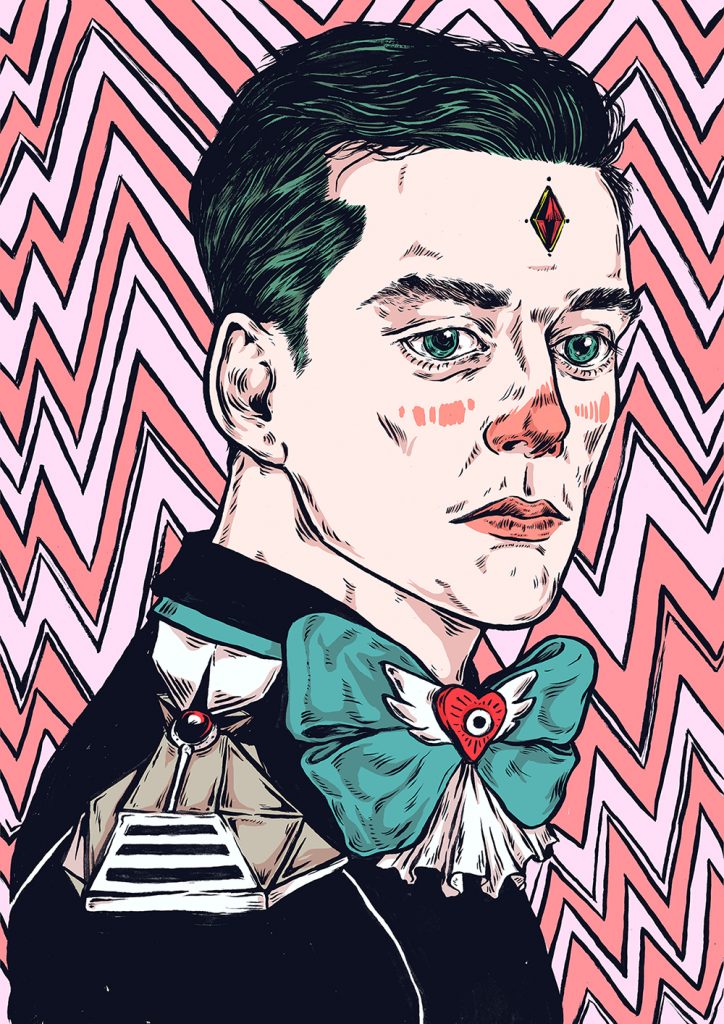 Subsign: Can you recommend for our readers a book, a song, and a movie?
Nicolae: A book is the last one I finished: Three Women by Lisa Taddeo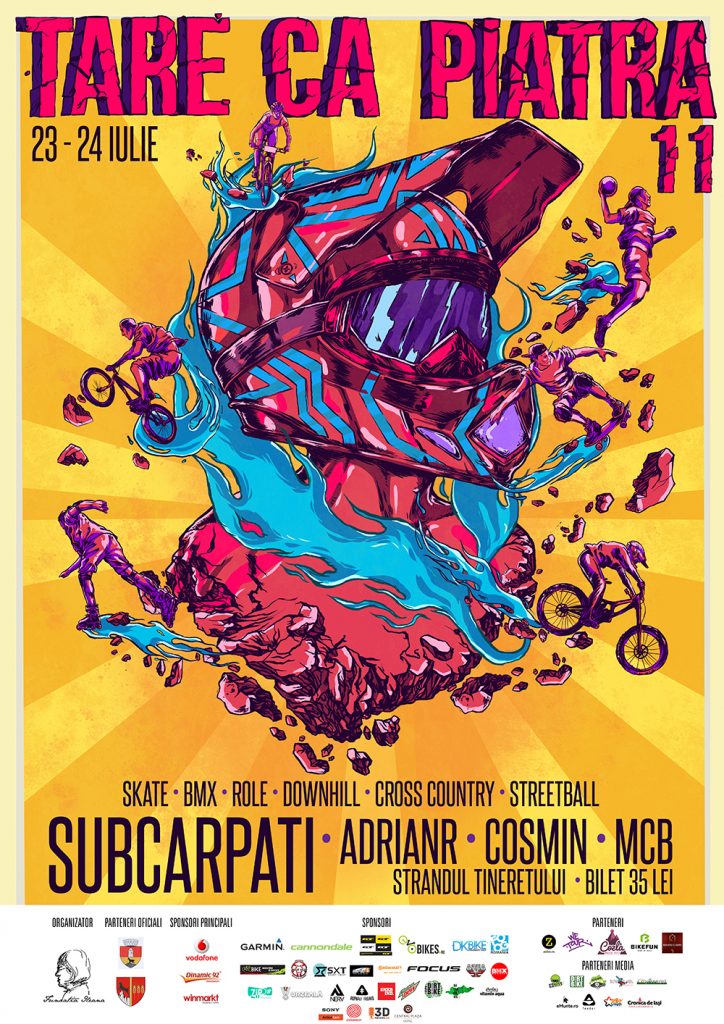 A movie is: Synecdoche, New York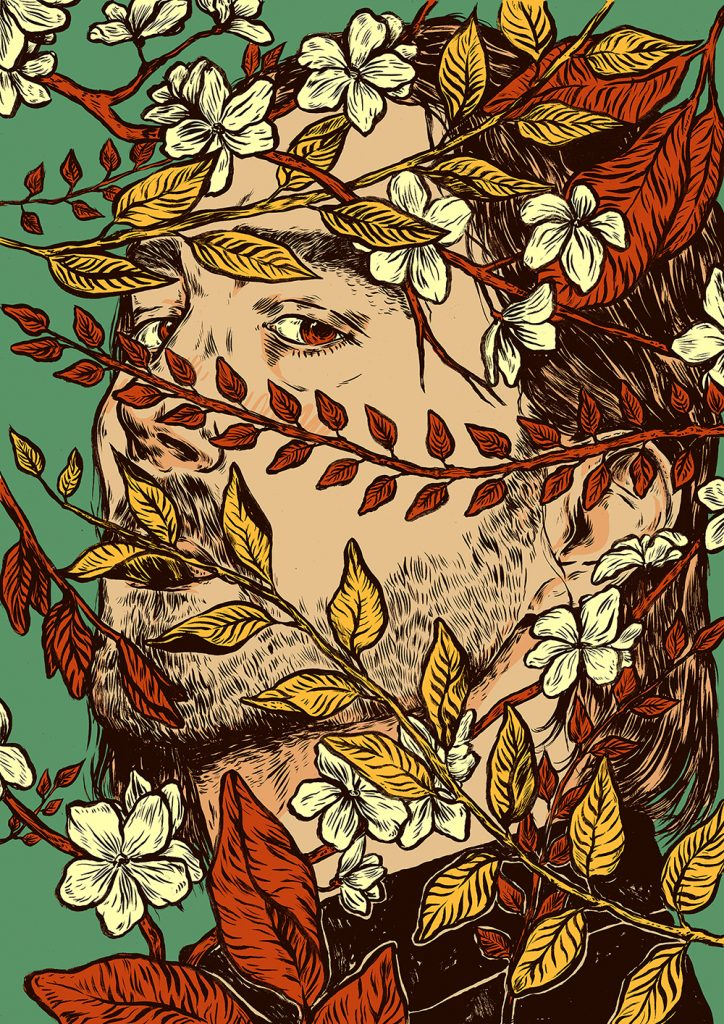 A song, that I had lately on repeat a few times: Fred again.. – Marea (We've Lost Dancing
Subsign: If you could throw any kind of party, what would it be like and what would it be for?
Nicolae: Right now it would be a big three-day party with all my friends and family from all over the world, together in one place.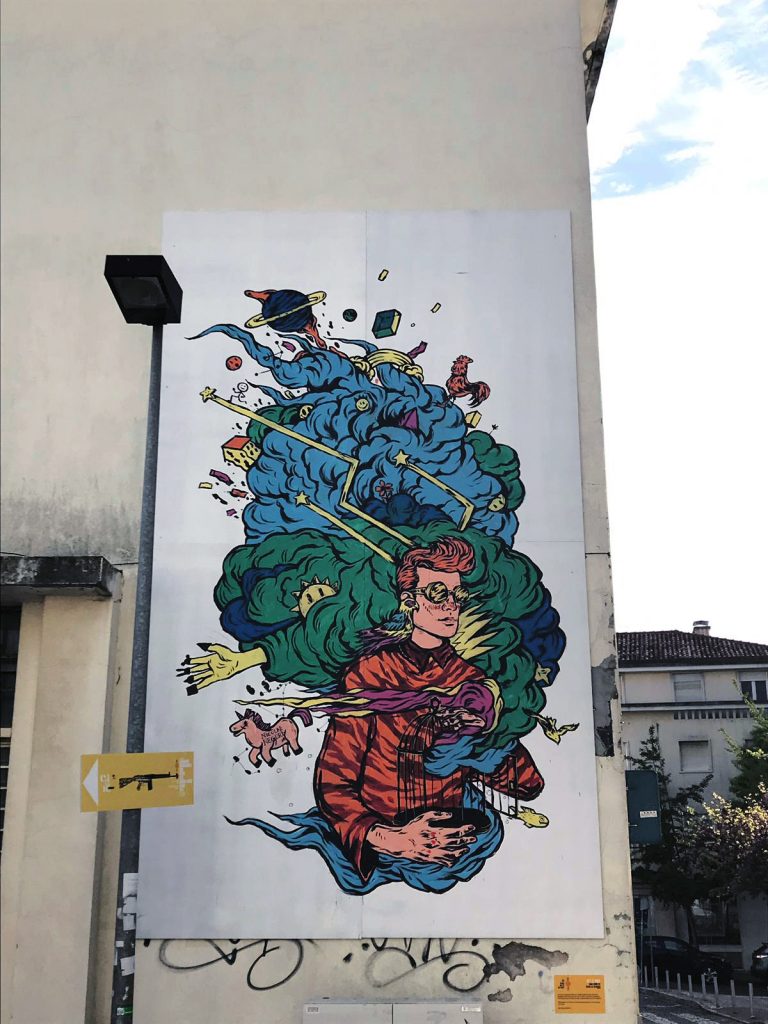 If you know an artist that should be in the spotlight, contact us at maria@subsign.co.
Thank you Nicolae for being a part of our Spotlight!
For more of Nicolae's work, you can follow his work on the links: Nicolae on Instagram, Nicolae on Behance, Nicolae on Facebook.