Subsign: First, can you tell us a few things about yourself?
Mostafa: Well, I'm Mostafa, I was born and raised in Cairo, Egypt. I'm an illustrator by practice, an architect by profession, and I have been attempting to find my niche in both sectors for several years.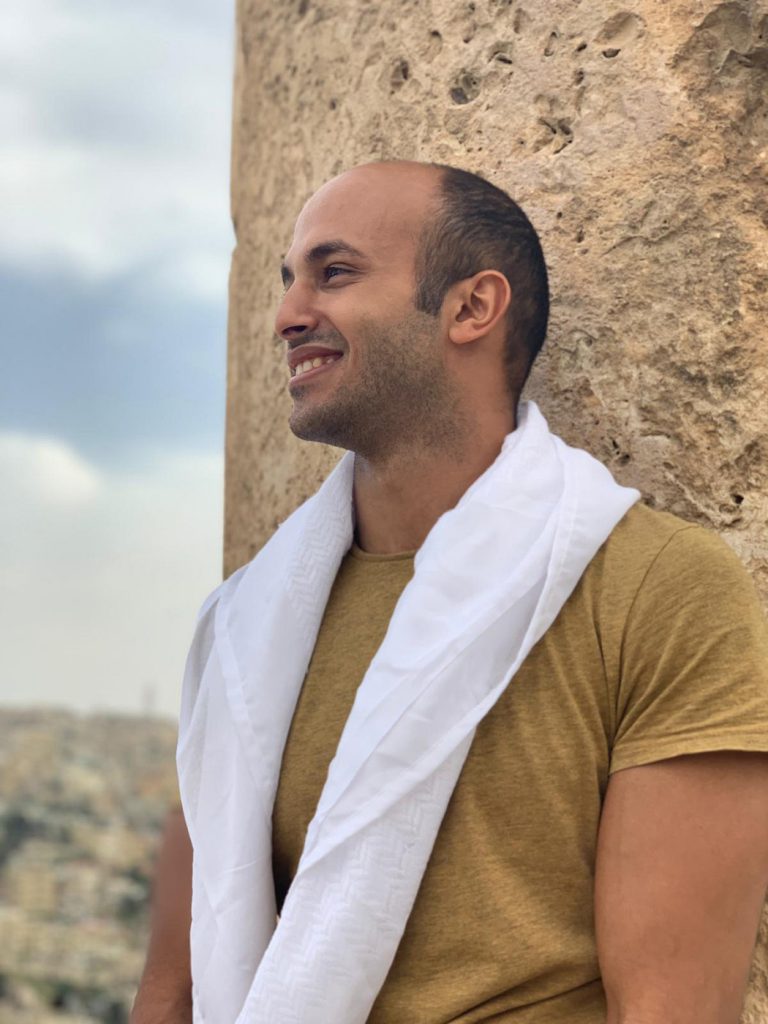 I graduated from the architecture school at Cairo University then worked in an urban development consultancy where I worked with local communities in deteriorated areas with the aim of enhancing their living conditions. Luckily the company was quite small that I was doing lots of artsy visuals beside the technical work, including the presentation of studies, maps, reports, flyers and so on. In time my graphics works were recognized by our partnering international organizations and I started commissioning graphics work from them for several years now. The experimentation of different artistic styles and illustrations to tackle urban related issues is my favorite kind of work.
Subsign: What was your childhood like? Do you think your experiences from childhood have influenced your present creative endeavors?
Mostafa: I grew up in a house full of artists, which I consider to have been a privilege in terms of my exposure to creative skillsets. It enabled me to start experimenting with art at a young age, also to get away with drawing my name on every corner of our apartment in the name of art. Without that artistic exposure it would have been difficult to discover my passion for creating illustrations.
Subsign: What did you wanted to be as a grown up?
Mostafa: As a kid I always wanted to become a sailor. It all aligned quite clearly in my head given that blue was my favorite color, I loved the sea, I was a decent swimmer, and my favorite cartoon character was Donald Duck.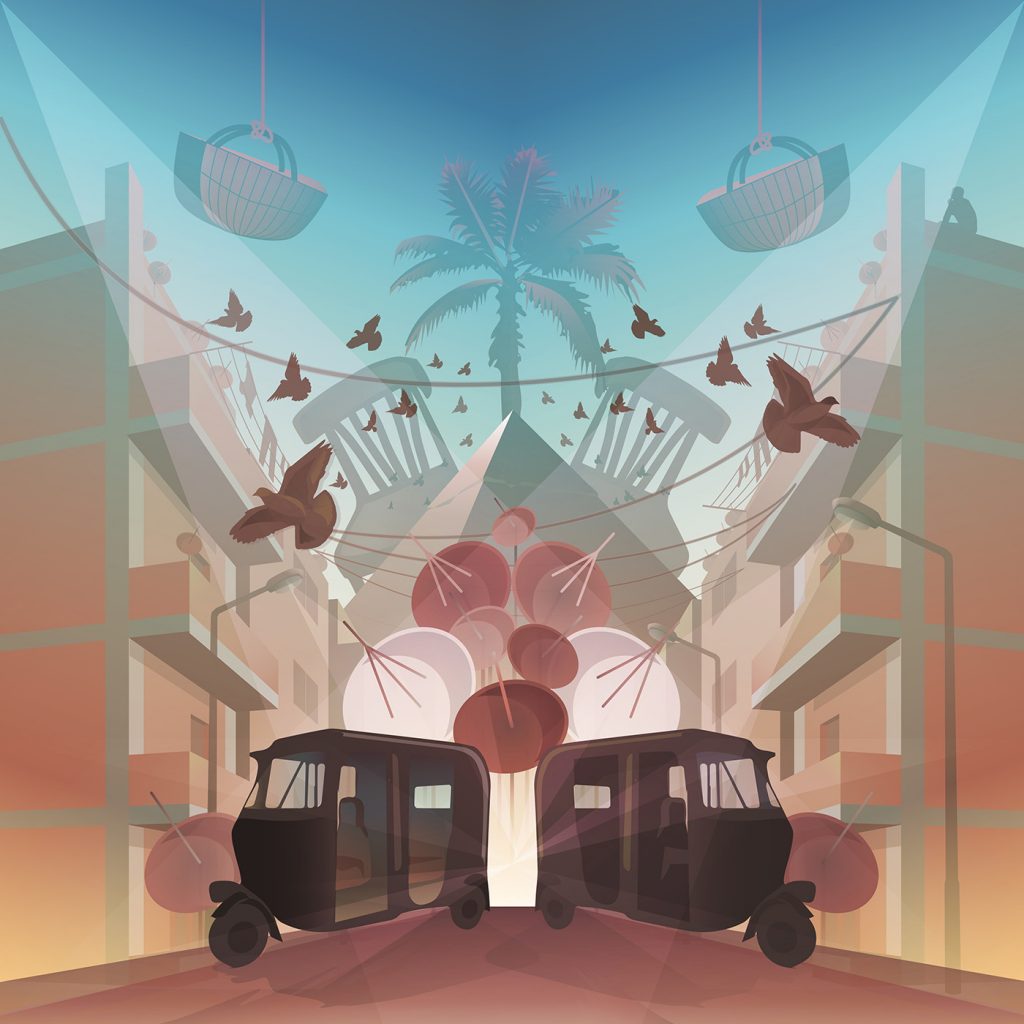 Subsign: How does your workstation look like?
Mostafa: Since I do all my work on the laptop I like use the mobility option and work from different places like cafes, by the pool or the sea when I'm travelling. Since I started to work from home my workspace is confined to this desk. Usually it's messier, with scraps of paper that include quickly drawn sketches. The tea cup, the plant and the laptop are the constants of the space – and they are prioritized in this order.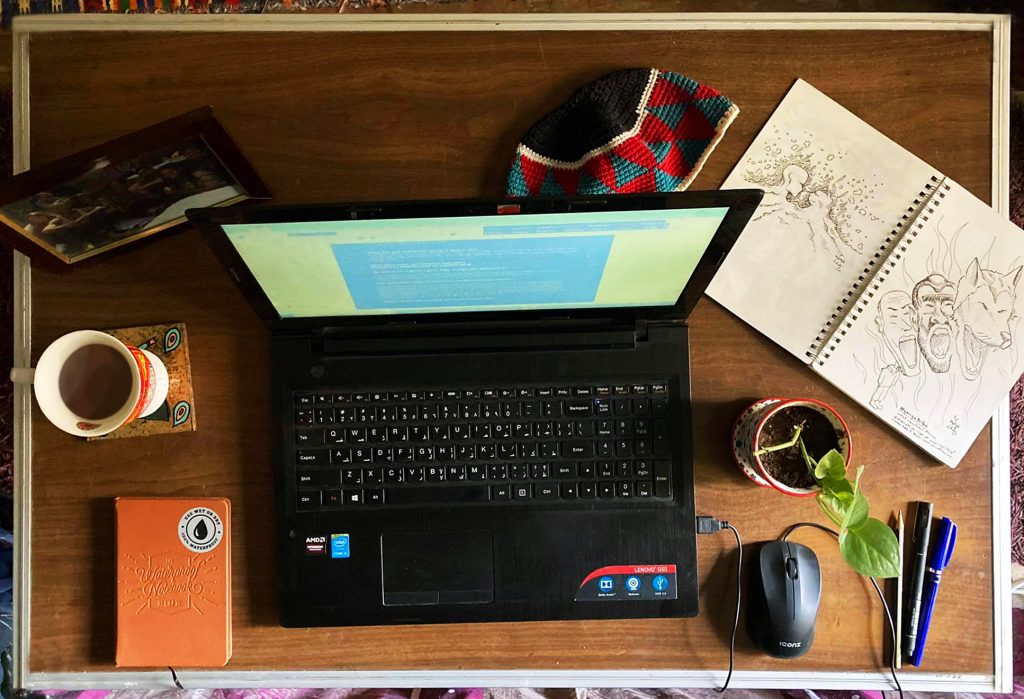 Subsign: Do you have a work style? How would you describe it?
Mostafa: I don't think I have a defined work style, but the majority of my recent works are based on mixing geometrical shapes with colorful gradients to create artsy, vivid illustrations with a touch of realism.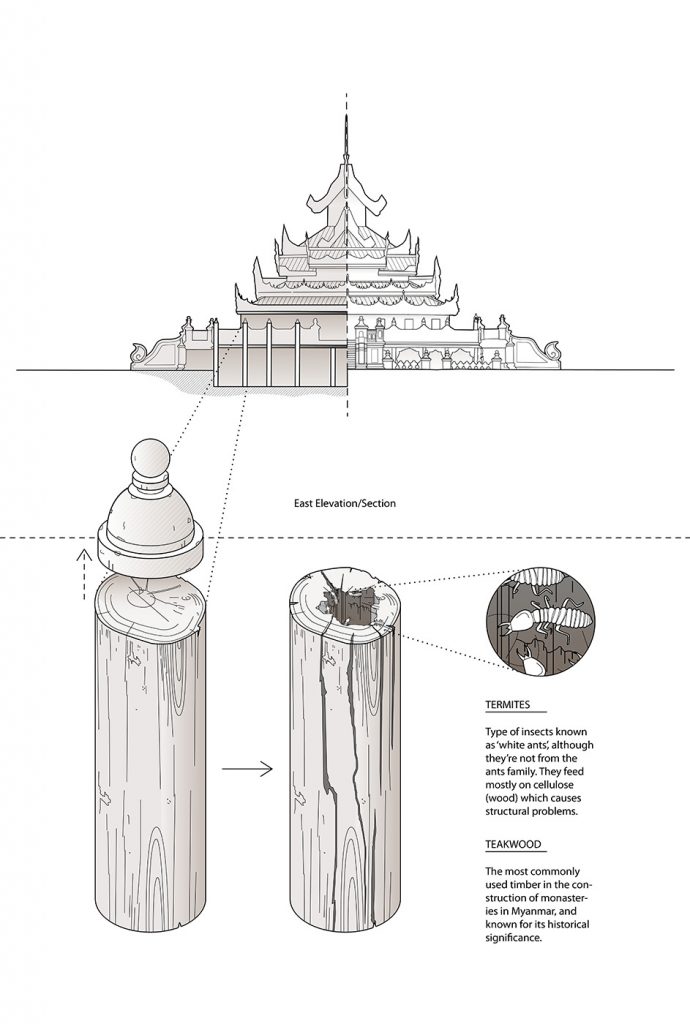 Subsign: Can you share with us how your creative process works?
Mostafa: My creative process depends on the kind of work I'm doing, either a commissioned work with specific scope and deliverables or a personal project. However, I usually start off with the regular process, to do a research on the topic and get some inspiration.
Then when it comes to ideation, I believe that interesting ideas are like revelations that come from within, as reflections to what we experience and what happens around us. So, I try to keep the work I need to generate ideas for at the back of my head, in the subconscious, wherever I go or with whatever I'm doing, while keeping my senses focusing on the present, and make sure that there's a paper and a pen around when an idea comes through.
Subsign: What is your favorite work you have done so far?
Mostafa: The pigeon tower illustration is my favorite. This is because I really enjoyed working on it. It was a reflection of my experience working in under-developed areas, mixed with my urge of creating art and awareness about the communities living there. Also, it was the first non-commissioned piece that I have spent many hours making, it just felt great!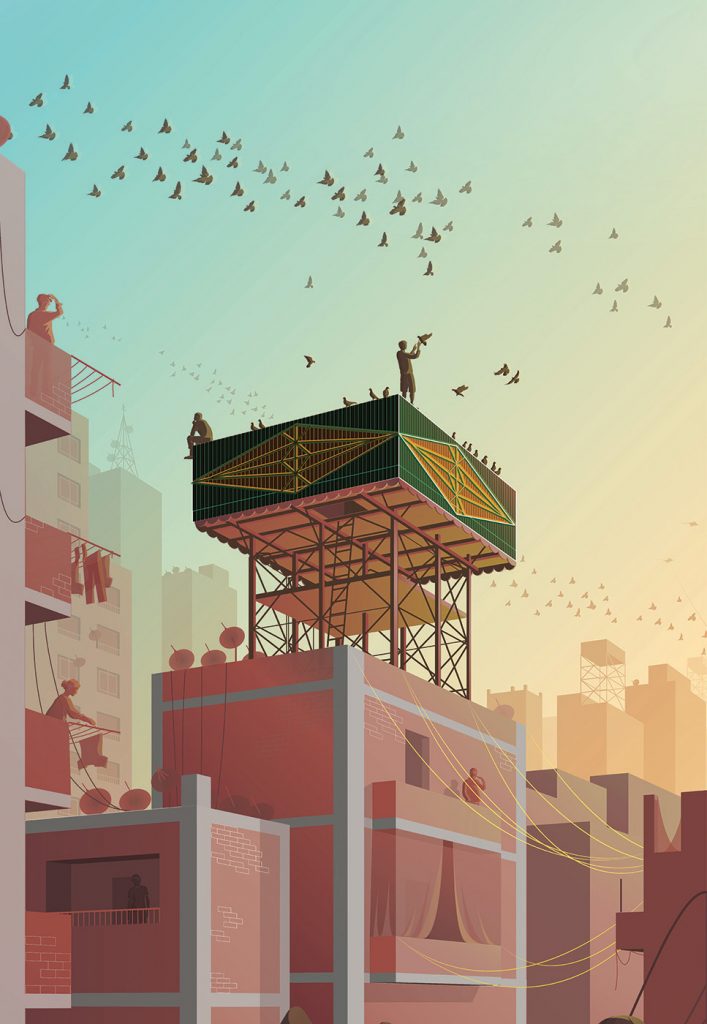 Subsign: Who do you follow for inspiration?
Mostafa: There are many illustrators that I get inspired by, and I absolutely love their work on different online platform. If I would pick three of them, it would be these: Febin Raj, Ryo Takemasa, and Ray Oranges.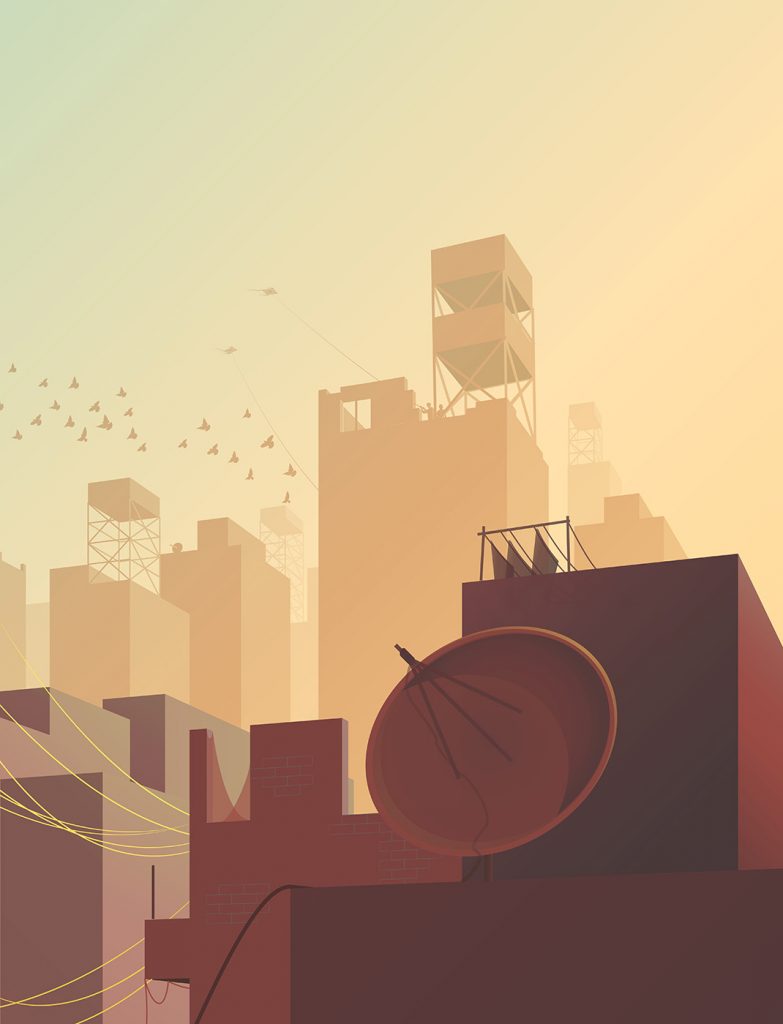 Subsign: What advice could you give to someone starting out in the creative field of work?
Mostafa: I would say take the time to discover what you want to do, try different fields, styles and techniques as you go, it will all add up to what you will end up doing in a way.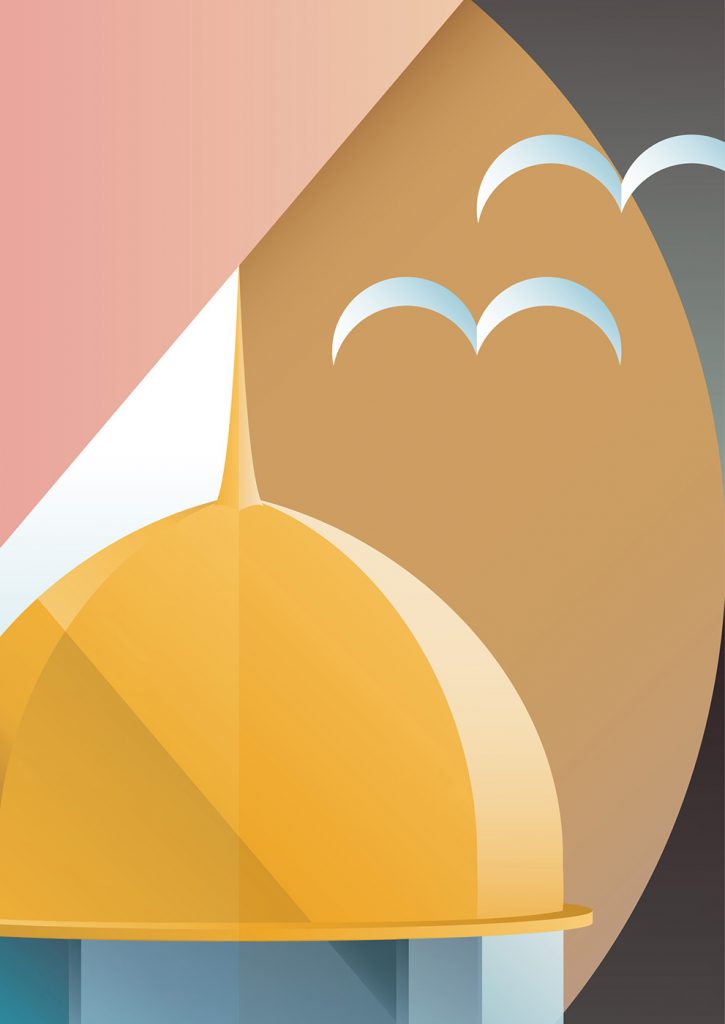 Subsign: If you would a super power, what would it be?
Mostafa: Flying! Although having the ability to do super high jumps or teleport can be quite fun, too.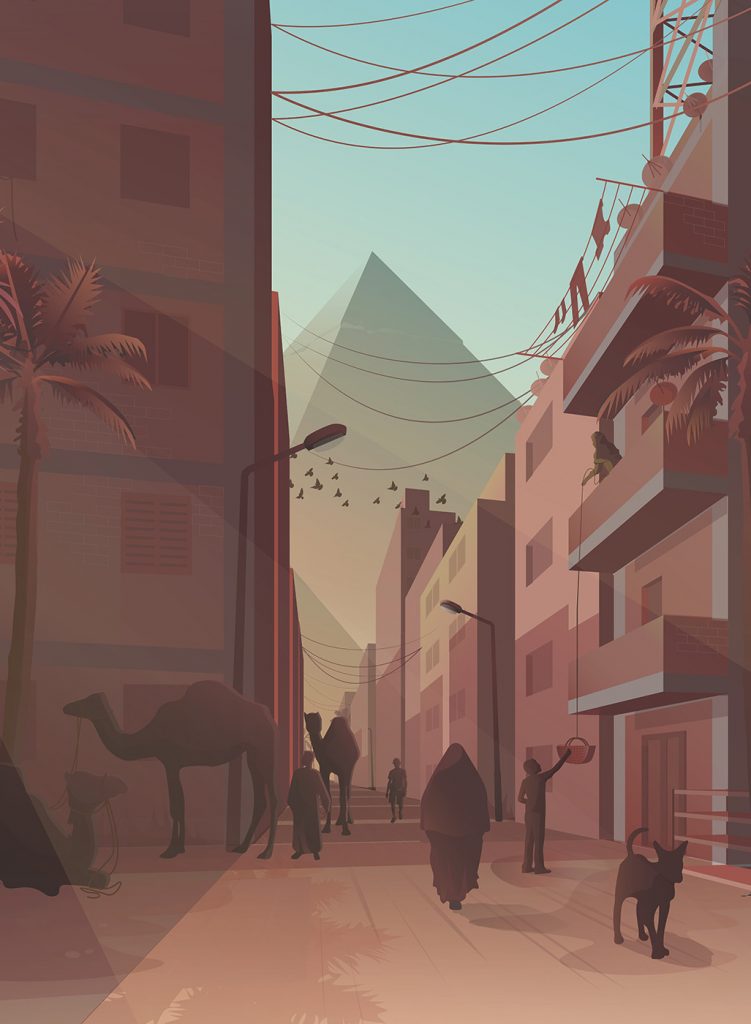 Subsign: Can you recommend for our readers a book, a song and a movie?
Mostafa: My favorite novel is 'The Little Prince' by Antoine de Saint-Exupéry, I got it as a gift from a friend when I was in the army serving in the middle of the desert, it made the experience even more surreal! For a movie, one of my favorites is 'Mr. Nobody'. And a tune that I always come back to is 'Ya Rayeh' by Rachid Taha.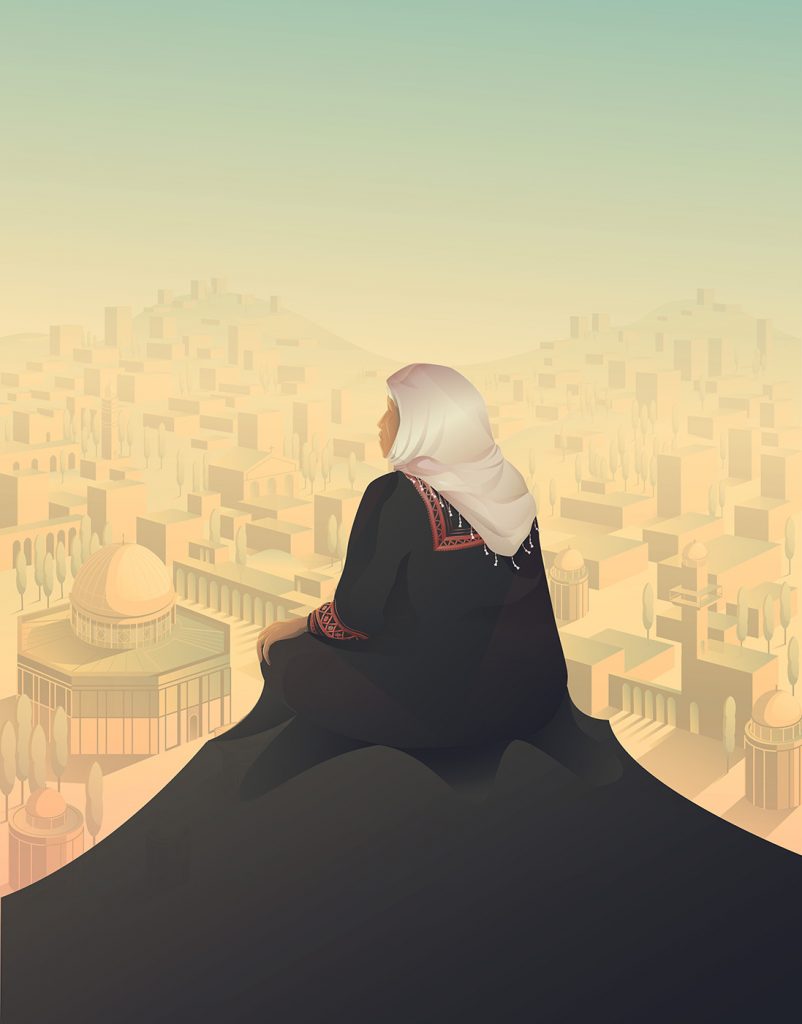 Subsign: If you could throw any kind of party, what would it be like and what would it be for?
Mostafa: The ultimate party for me is in the desert, with lots of fabrics and gallabeyas – a traditional outfit, beside all the Bedouin music, food and dances. Adding to that, the sceneries and the dark starry sky will just make it all magical!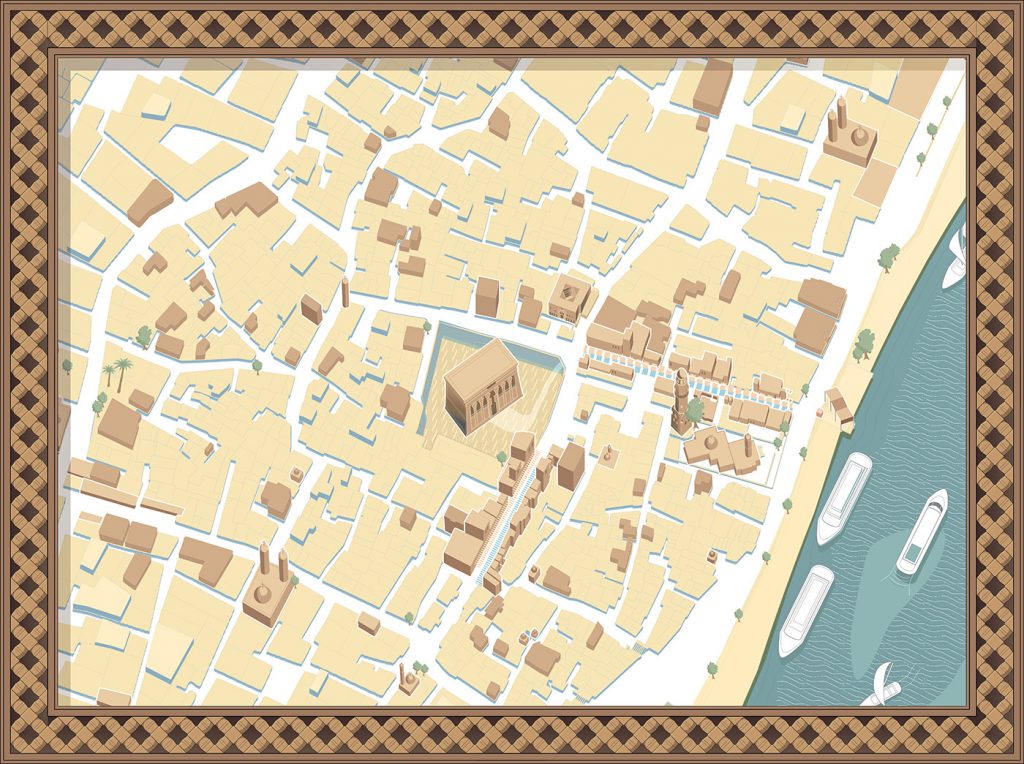 Subsign: What famous people would you invite to the party and why?
Mostafa: I would invite Salvador Dali, Robin Williams and Malcolm X. I would just like to meet them in person.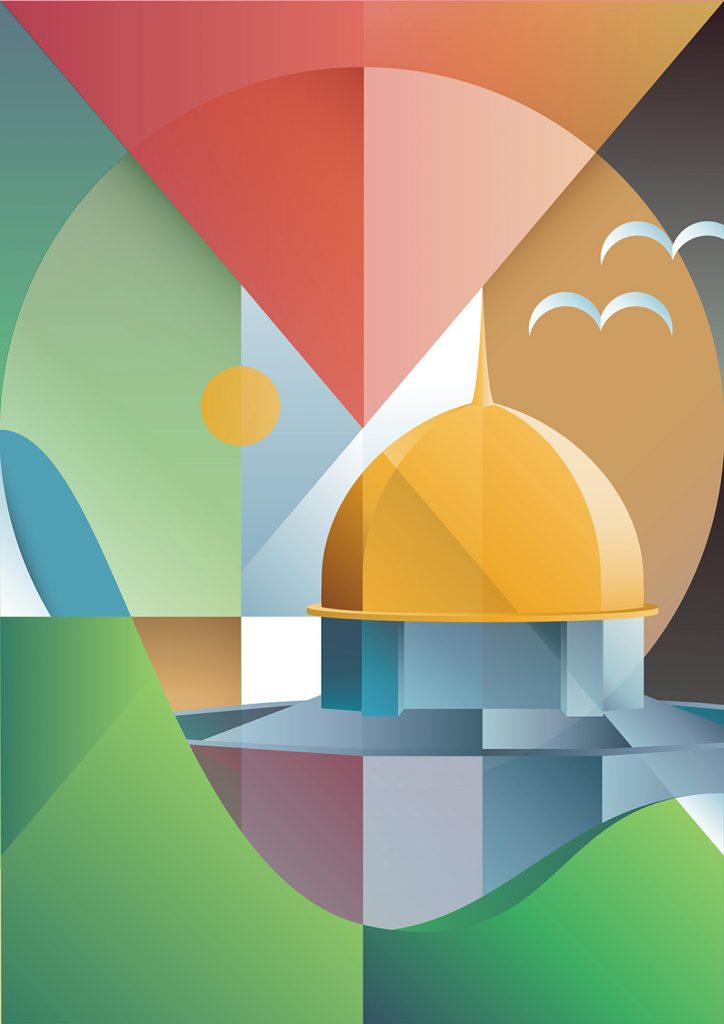 If you know an artist that should be in the spotlight, contact us at maria@subsign.co.
Thank you Mostafa for being a part of our Spotlight!
For more of Mostafa's work, you can follow his work on the links: Mostafa on Instagram, Mostafa on Behance, Mostafa on Facebook.