Subsign: First, can you tell us a few things about yourself?
Ana: Hello, I'm Ana. I started working by my brand's name, Mura about six years ago when I decided to dedicate myself entirely to the field of illustration. I currently work from Bucharest, alongside my partner, Sorin, who's a graphic designer, and our two black cats. My work is inspired by my daily life, my love for animals and nature.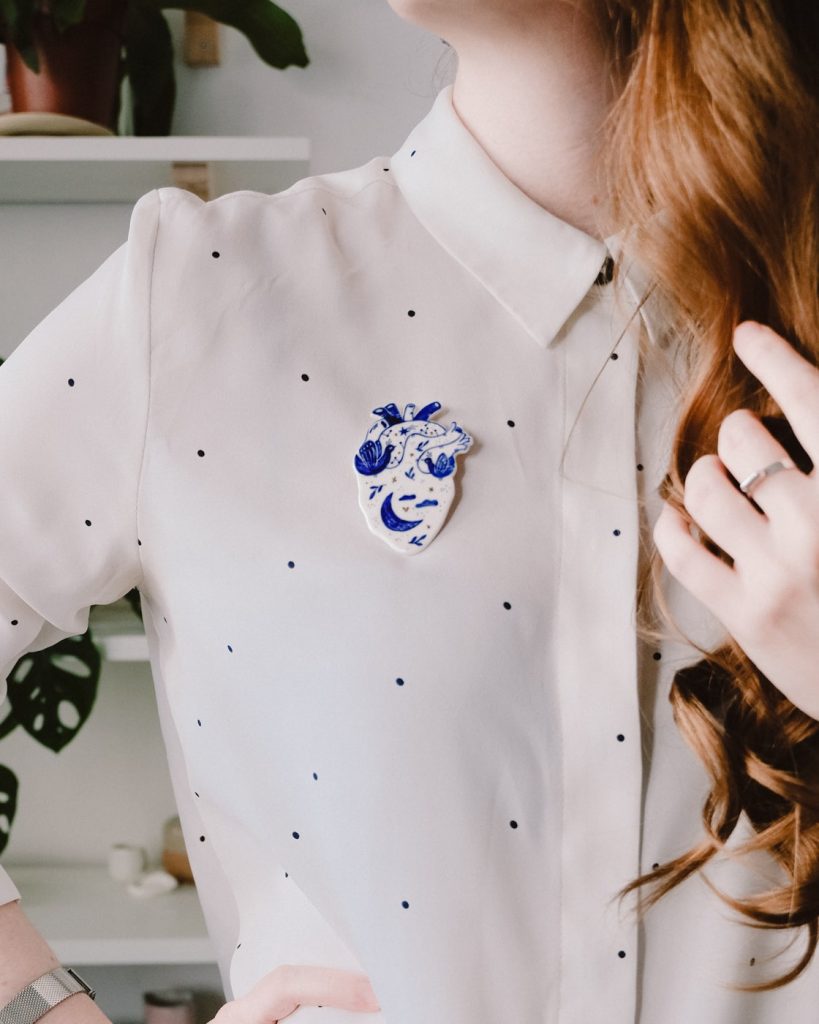 Subsign: What was your childhood like? Do you think your experiences from childhood have influenced your present creative endeavors?
Ana: I am lucky to say I had a really happy childhood. I used to draw on my grandma's wall – with her permission ❤️ I also spent my childhood and first years of school drawing daily. Looking back, I noticed that the topics I was drawn to when I was a kid are the same as those I am drawn to now – animals, nature, and little, cozy houses.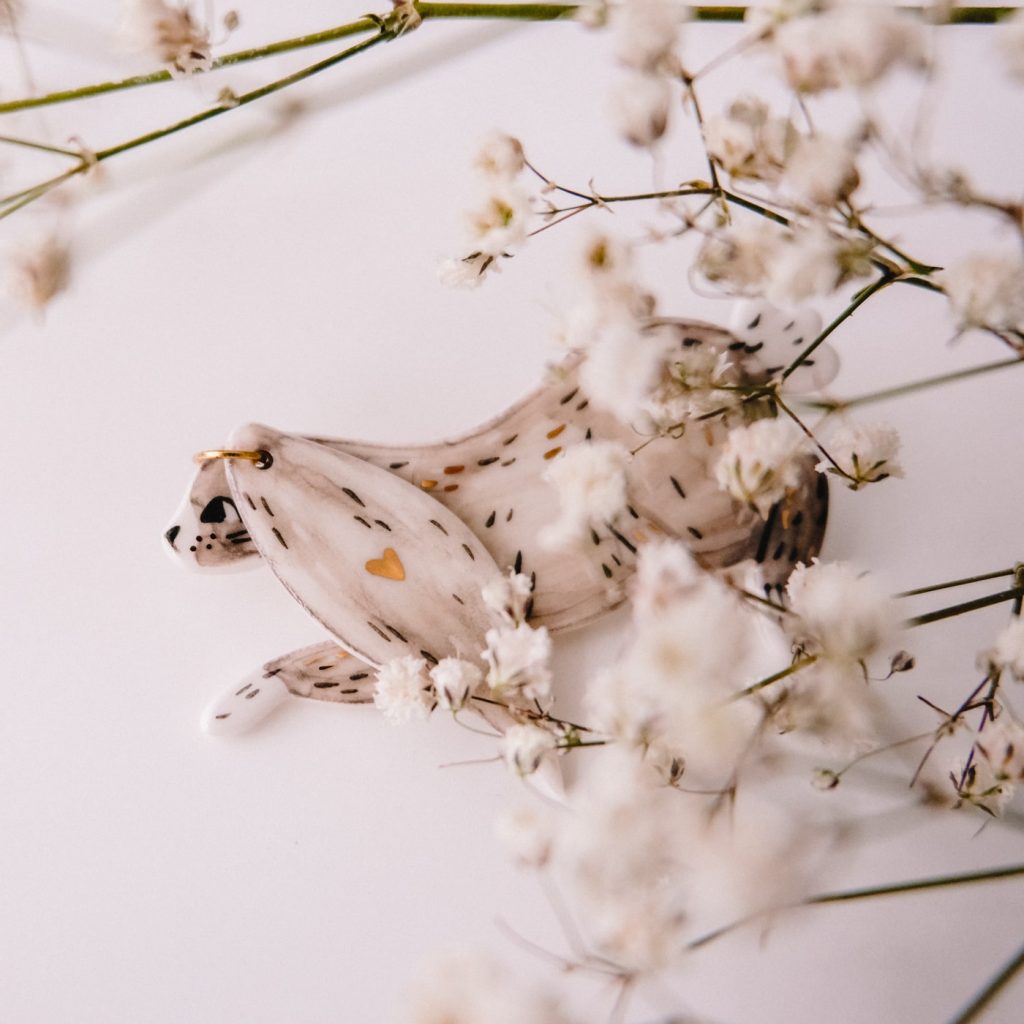 Subsign: What did you wanted to be as a grown up?
Ana: I wanted to be an archeologist but I don't remember why.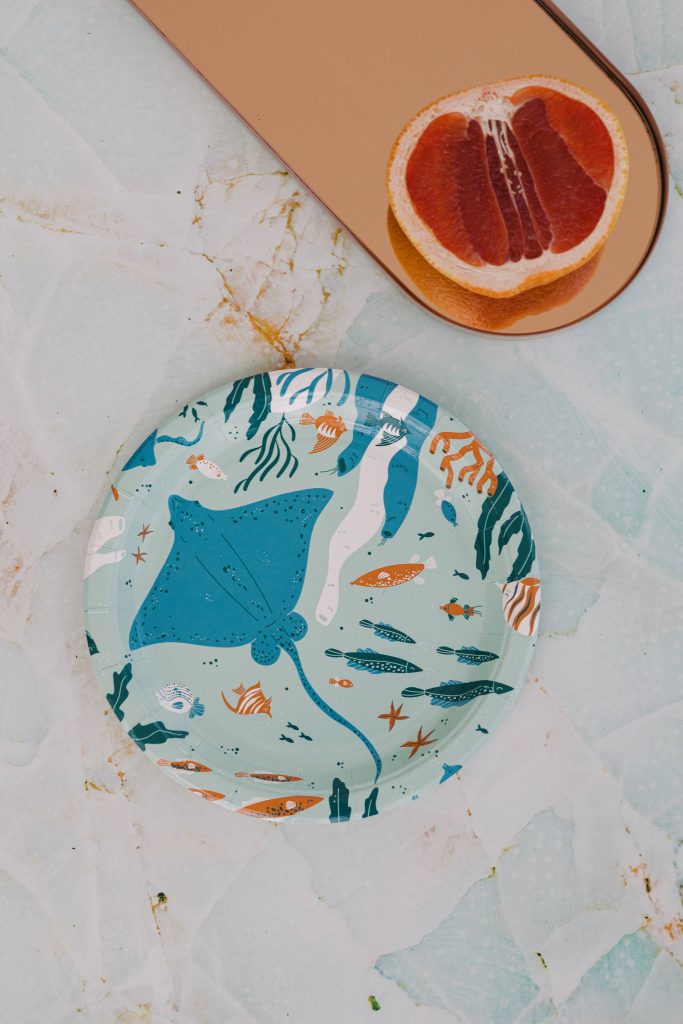 Subsign: How does your workstation look like?
Ana: I usually work all over the place, so I don't have a workstation unless I'm working on my porcelain objects. I move around all over the house, from a desk to another, from the couch in the living room to the cozy reading space in the bedroom. The only constant is the coffee, which keeps me company wherever I choose to work from.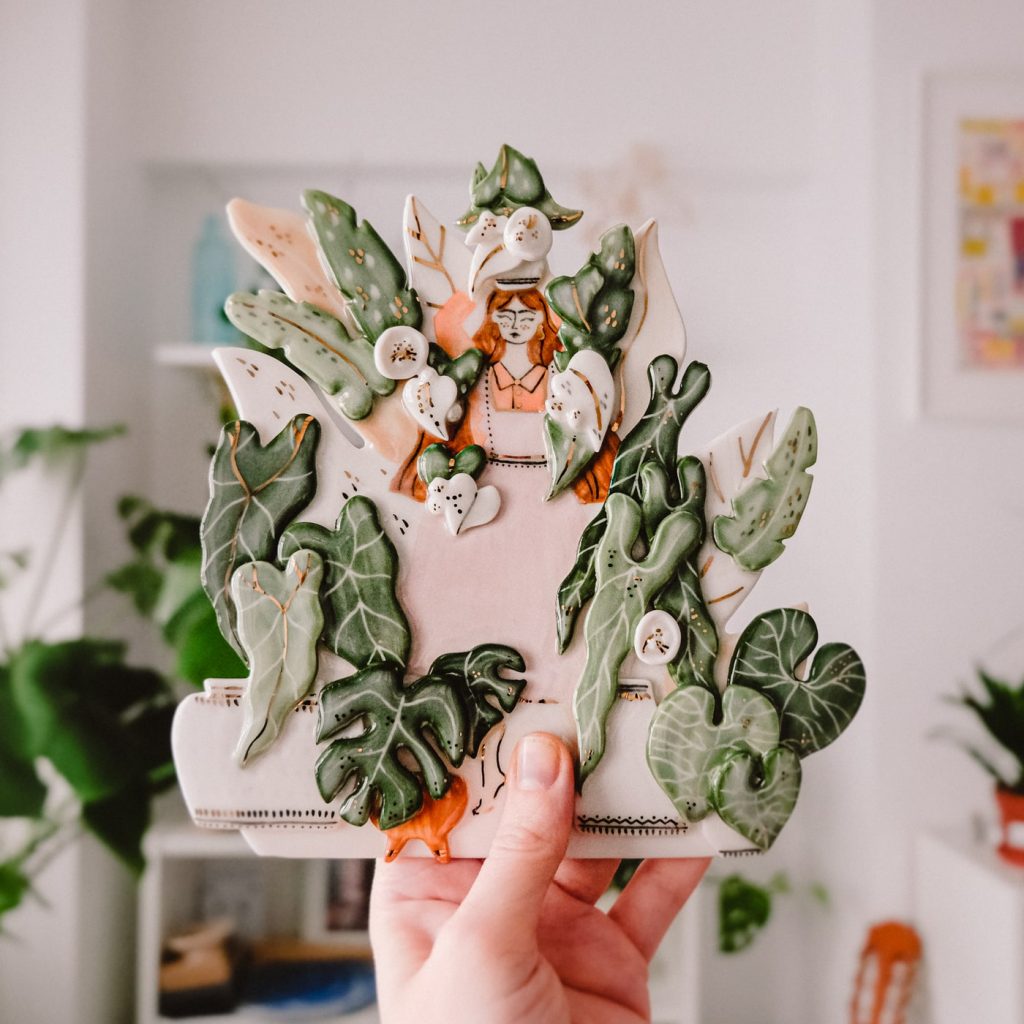 Subsign: Do you have a work style? How would you describe it?
Ana: I love working on delicate illustrations, using mostly pastels and tiny and intricate details. I want my illustrations to have a certain feeling of peacefulness and serenity. My characters are often near nature or in the company of books and cats, and I love to illustrate diverse women that give a sense of a combination between poise, kindness, and enjoyment.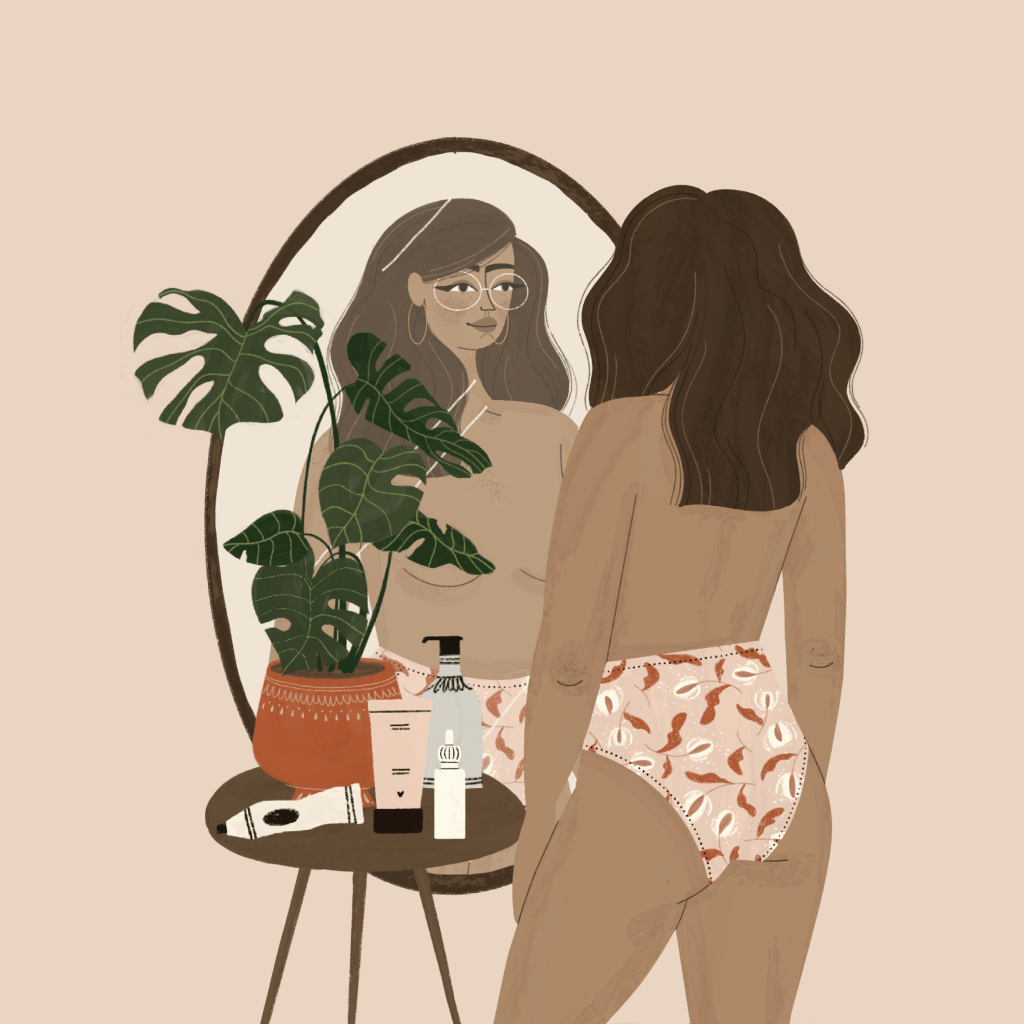 Subsign: Can you share with us how your creative process works?
Ana: Starting a few years ago I've been working exclusively digitally, on my Ipad or Cintiq. I usually start out writing down ideas that are relevant to me or the project. Sometimes I sketch in my notebook, other times I use my tablet from the beginning to the final rendition of the illustration. If I'm working on a personal project, I usually draw freely without organising my thoughts as much.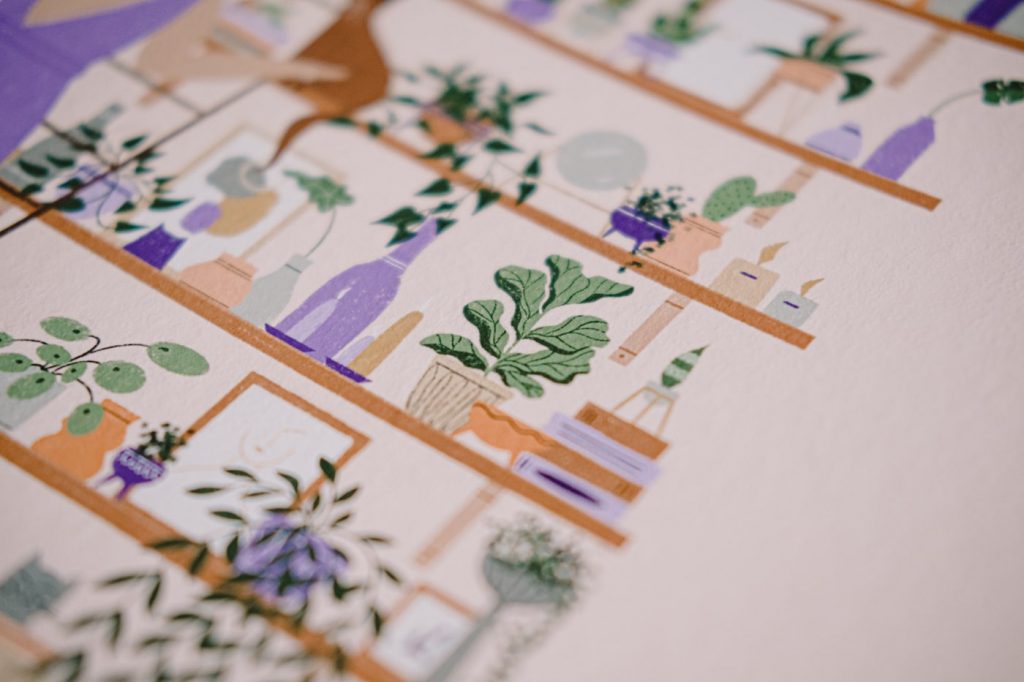 Subsign: What is your favorite work you have done so far?
Ana: Usually, I enjoy whatever I'm working on at the moment, but two recent client projects that pop into my mind are my collaborations with Biodeck and Maisterplan. I still love my Plant Moms collection that I started last year, during the lockdown, and I have plans of growing it even bigger.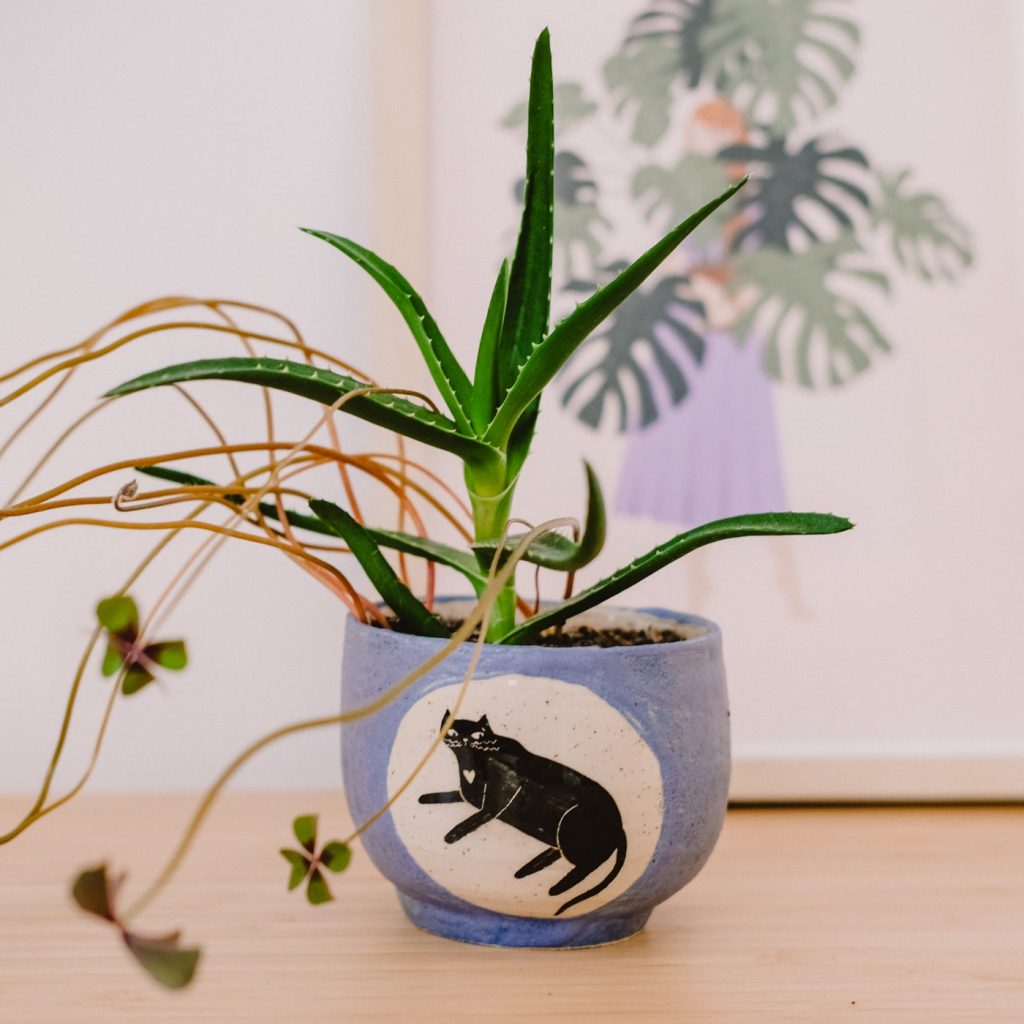 Subsign: Who do you follow for inspiration?
Ana: I find inspiration in various fields of work besides illustration, like ceramics, photography, movies, travels, interior design, architecture. And of course, there are the things that bring me joy like coffee, food, house plants, botanical gardens, and animals.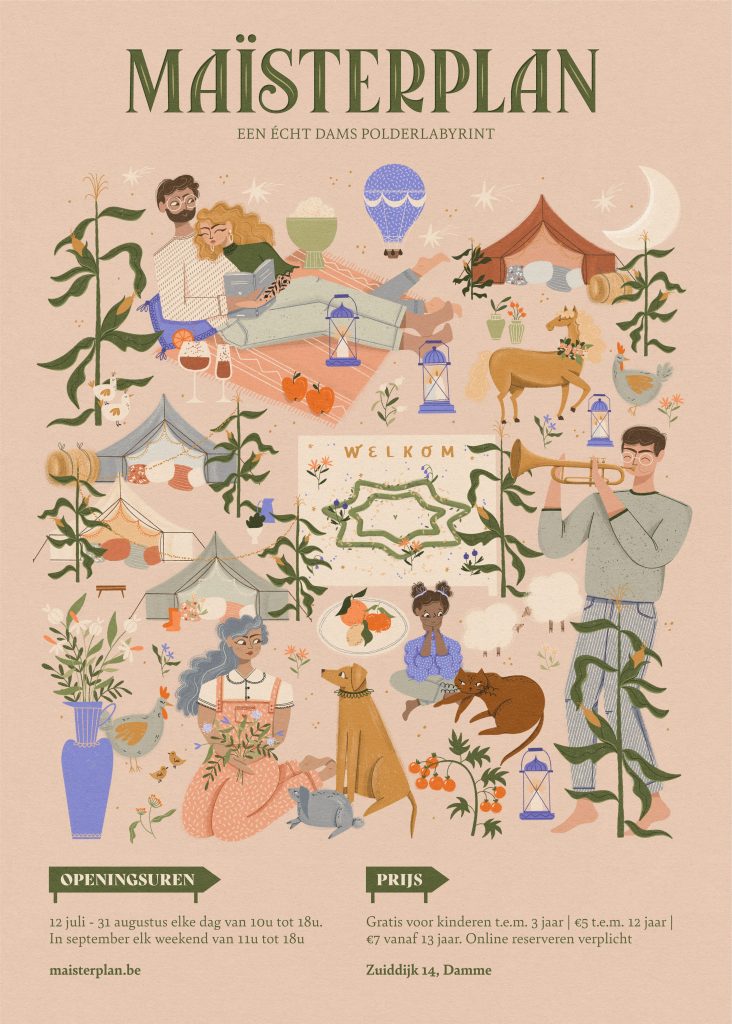 I also look up to illustrators like Yelena Bryksenkova, Julia Sarda, Adelina Lirius, Gosia Herba.
Subsign: What advice could you give to someone starting out in the creative field of work?
Ana: I usually don't know what advice to give, each person and each journey is different. What I think works for me is being patient and doing the work. There's no shortcut and no easy path but hopefully, good things will come along the way.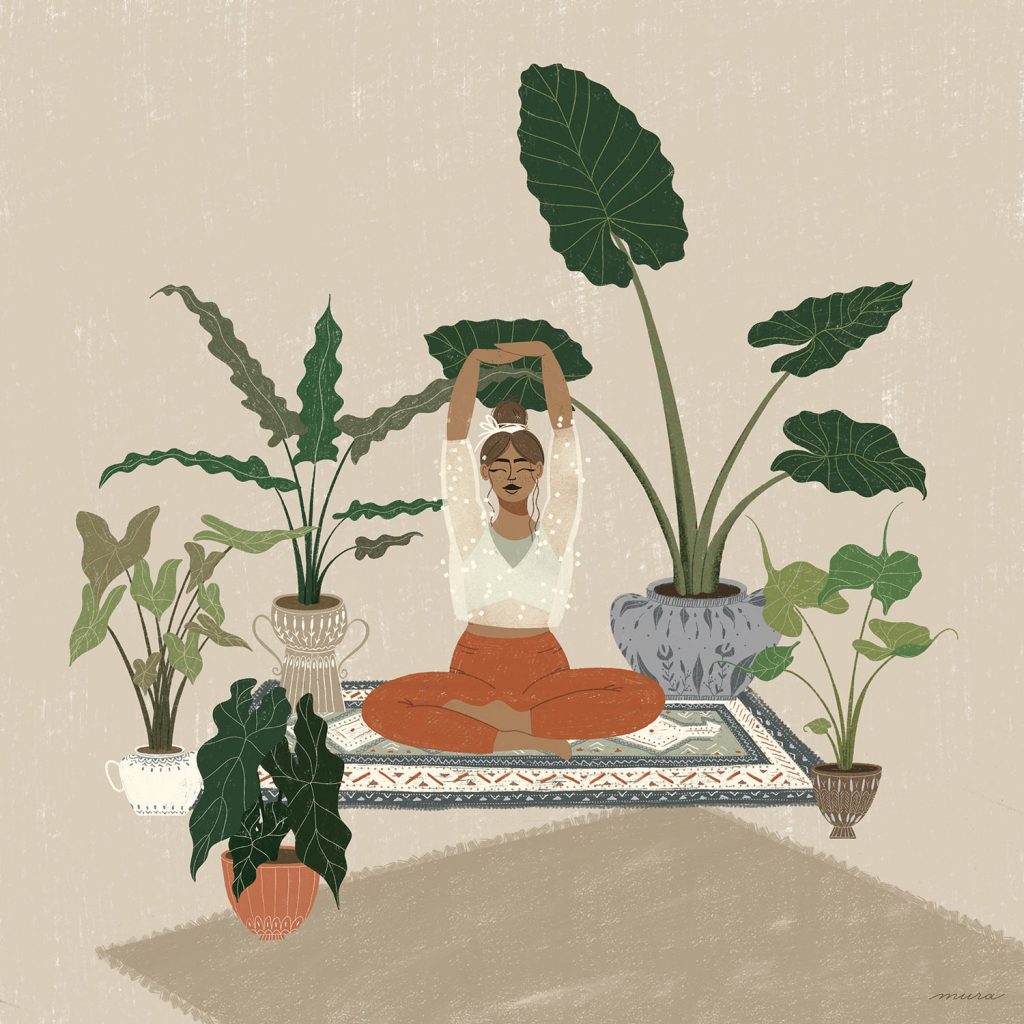 Subsign: If you would a super power, what would it be?
Ana: I used to think that I'd love to be able to teleport, but honestly, since hitting my 30s, I wish I had a bigger resource of energy.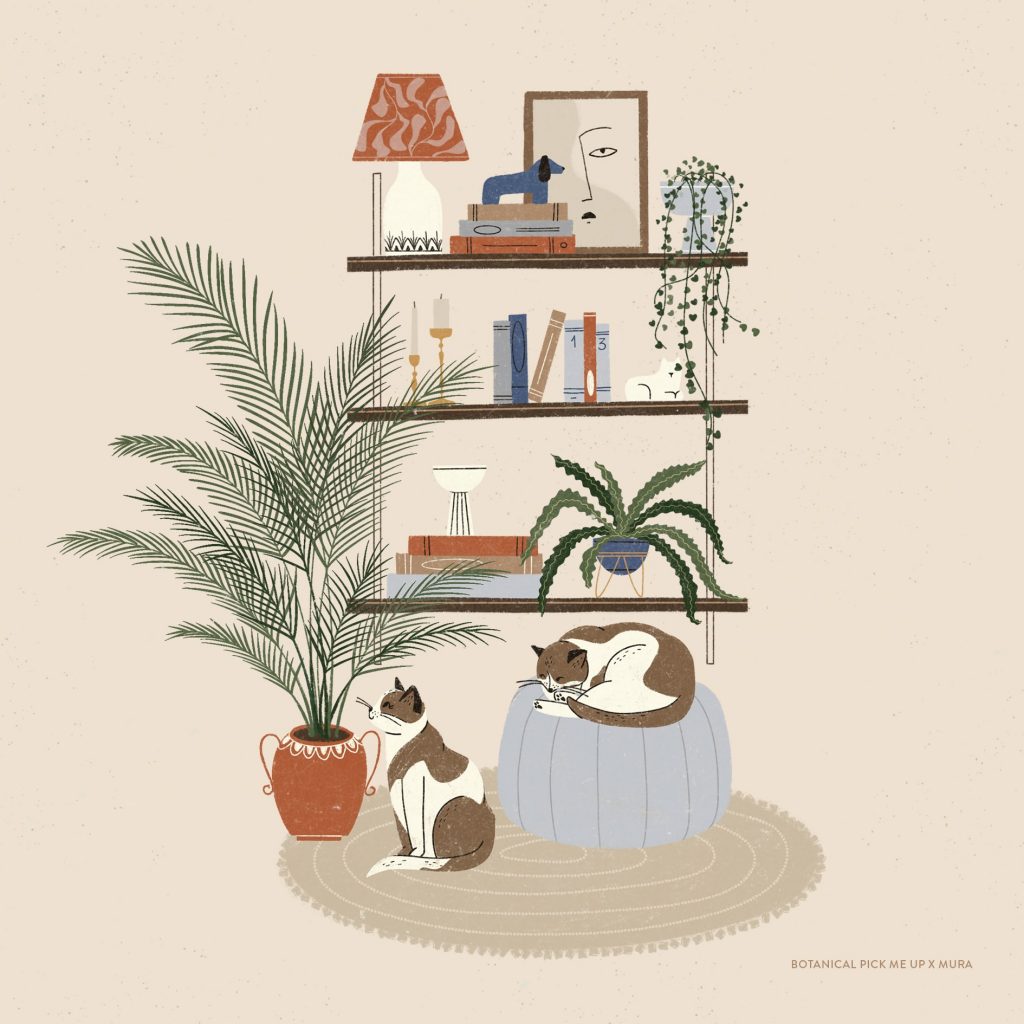 Subsign: Can you recommend for our readers a book, a song and a movie?
Ana: A book – A Little Life by Hanya Yanagihara is one of the most heartbreaking books I've read, but it's my favorite.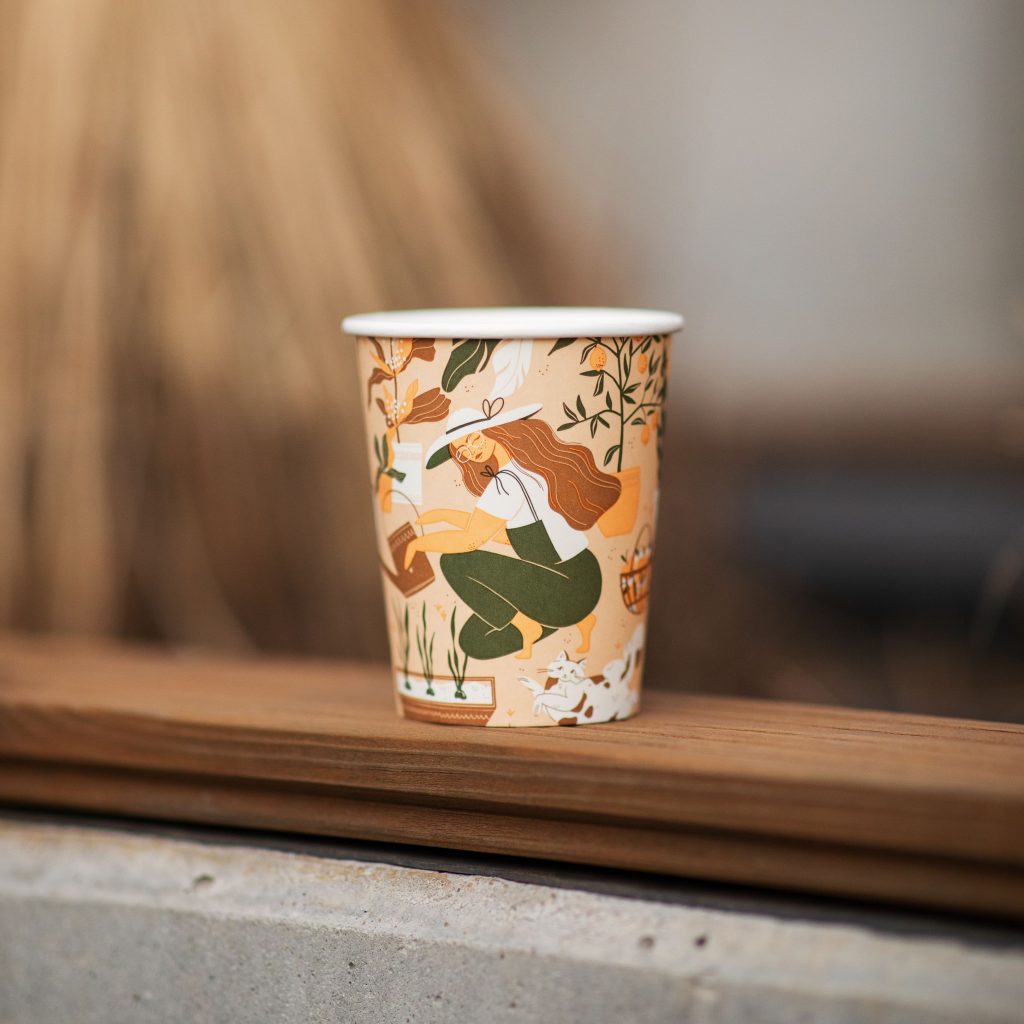 A song – I really love Lola Marsh, an Israeli indie pop band from Tel Aviv. My favorite song is Hold On.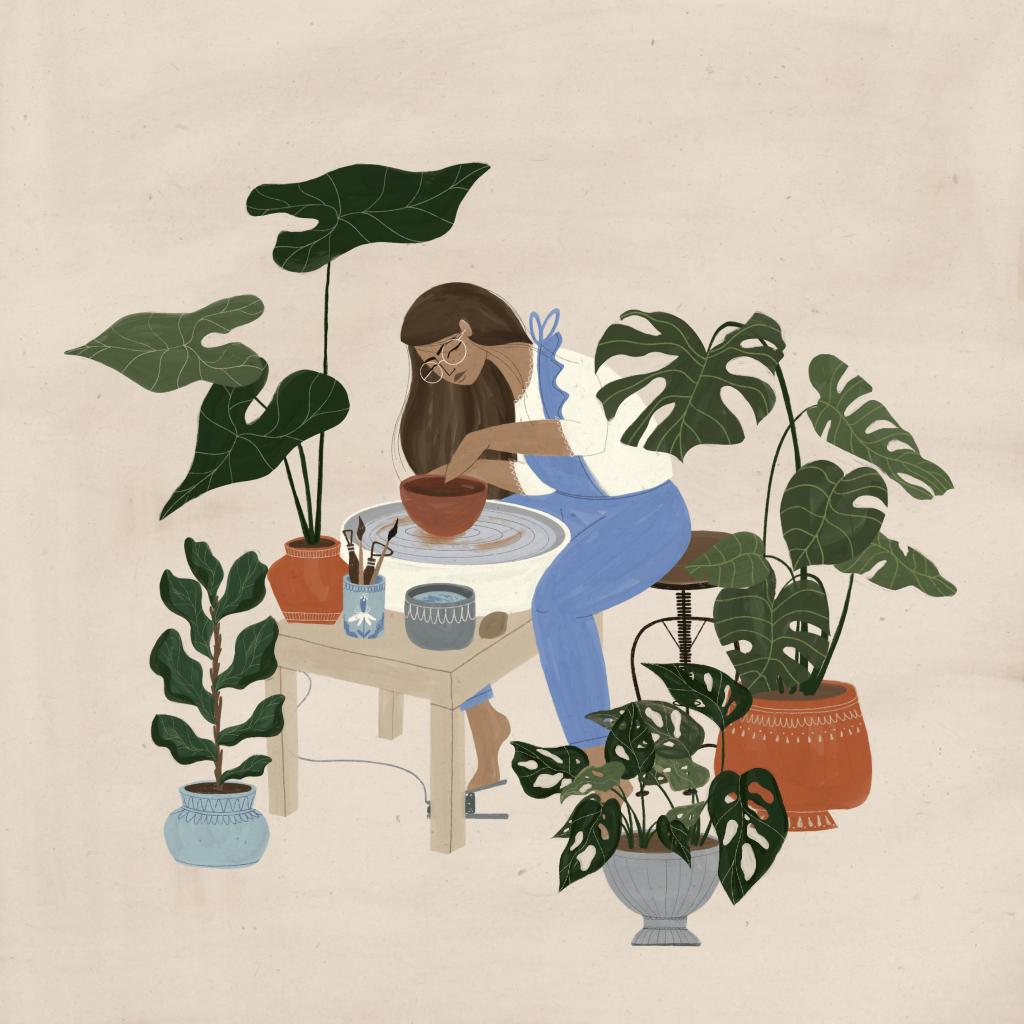 A movie – El Orfanato (2007) has a special place in my heart.
Subsign: If you could throw any kind of party, what would it be like and what would it be for?
Ana: Probably it would be a garden party, with good music, Lebanese food, a few close people, and dogs laying around. I would love to just relax and chat, and simply enjoy the company I'm in.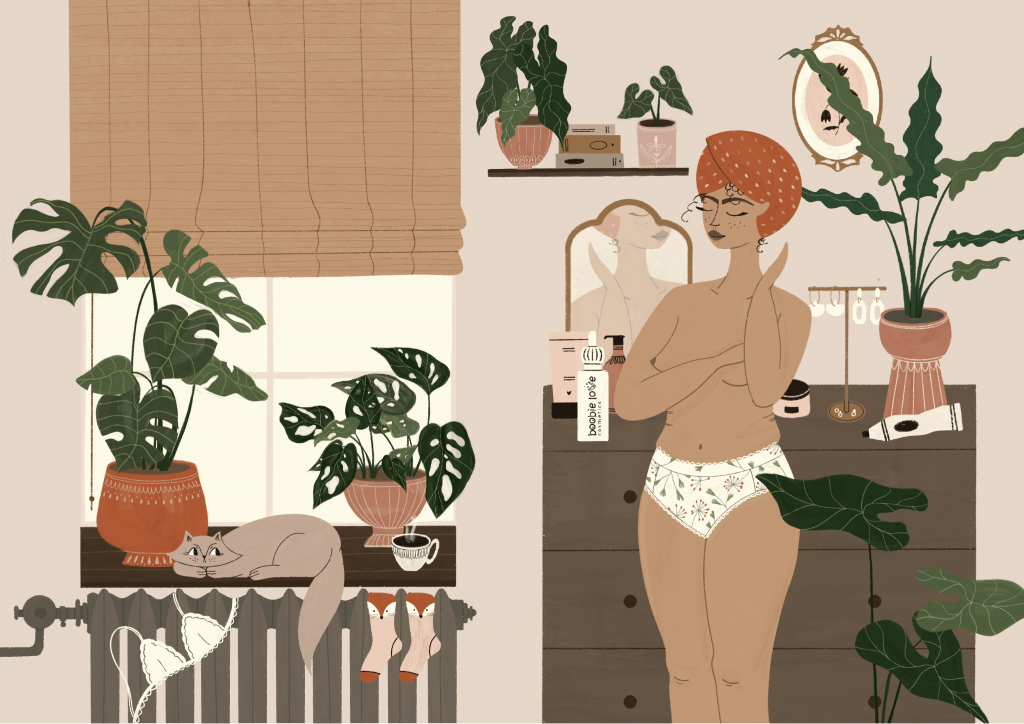 Subsign: What famous people would you invite to the party and why?
Ana: Chimamanda Ngozi Adichie because she's a wonderful and smart woman that I admire and learn a lot from.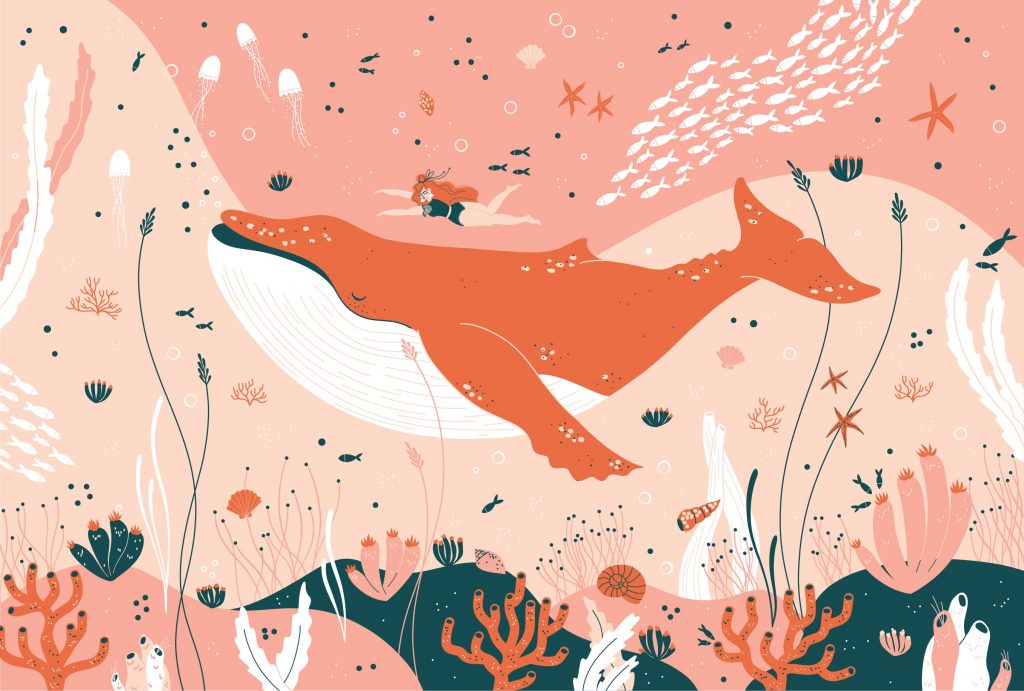 If you know an artist that should be in the spotlight, contact us at maria@subsign.co.
Thank you Ana for being a part of our Spotlight!
For more of Ana's work, you can follow her work on the links: Ana on Instagram, Ana on Behance, Ana on Facebook.