Subsign: First, can you tell as a few things about yourself?
Alexandrin: I'm Alexandrin Damascan, a Bucharest based illustrator and animator working as a freelancer. I studied Ceramics at the National University of Arts, Bucharest and I work digitally.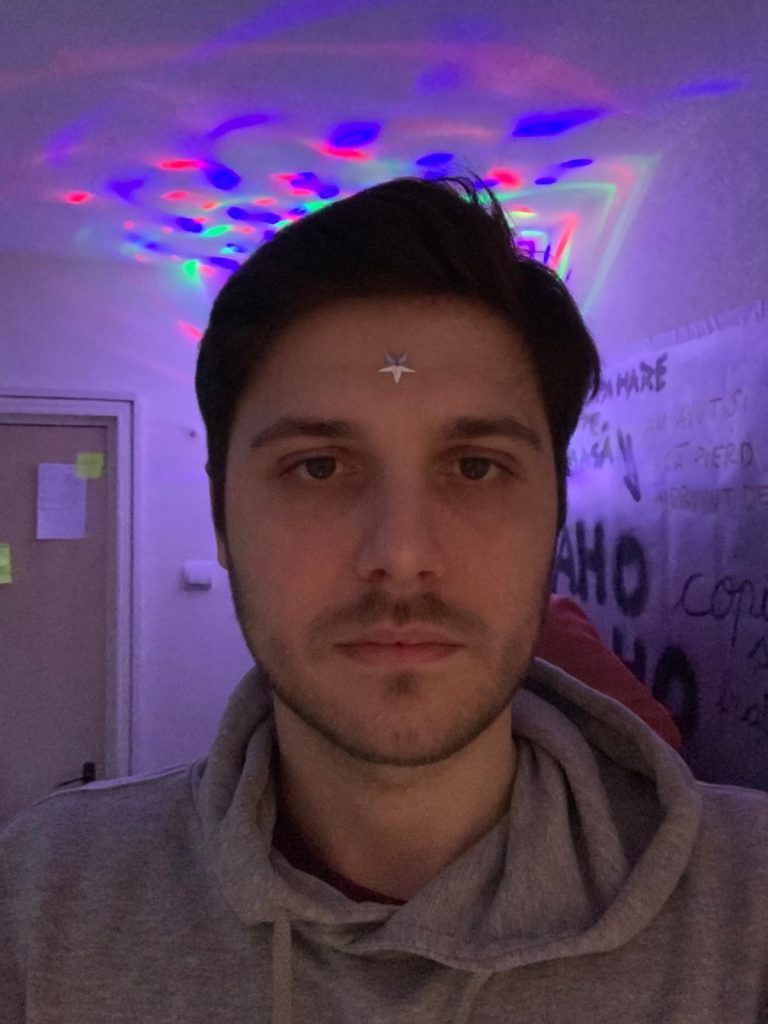 Subsign: What was your childhood like? Do you think your experiences from childhood have influenced your present creative endeavors?
Alexandrin: My childhood was fun, I grew up in Bucharest in the early 2000's at a time where things were starting to change pretty fast. Flashy banners covering rugged communist buildings, a huge influx of movies, cartoons, games and music got accessible via local area network hubs, so we had this mix of incomplete stages of a developing country to explore. I feel a lot of these things got stuck with me to this day and it's reflected in my work.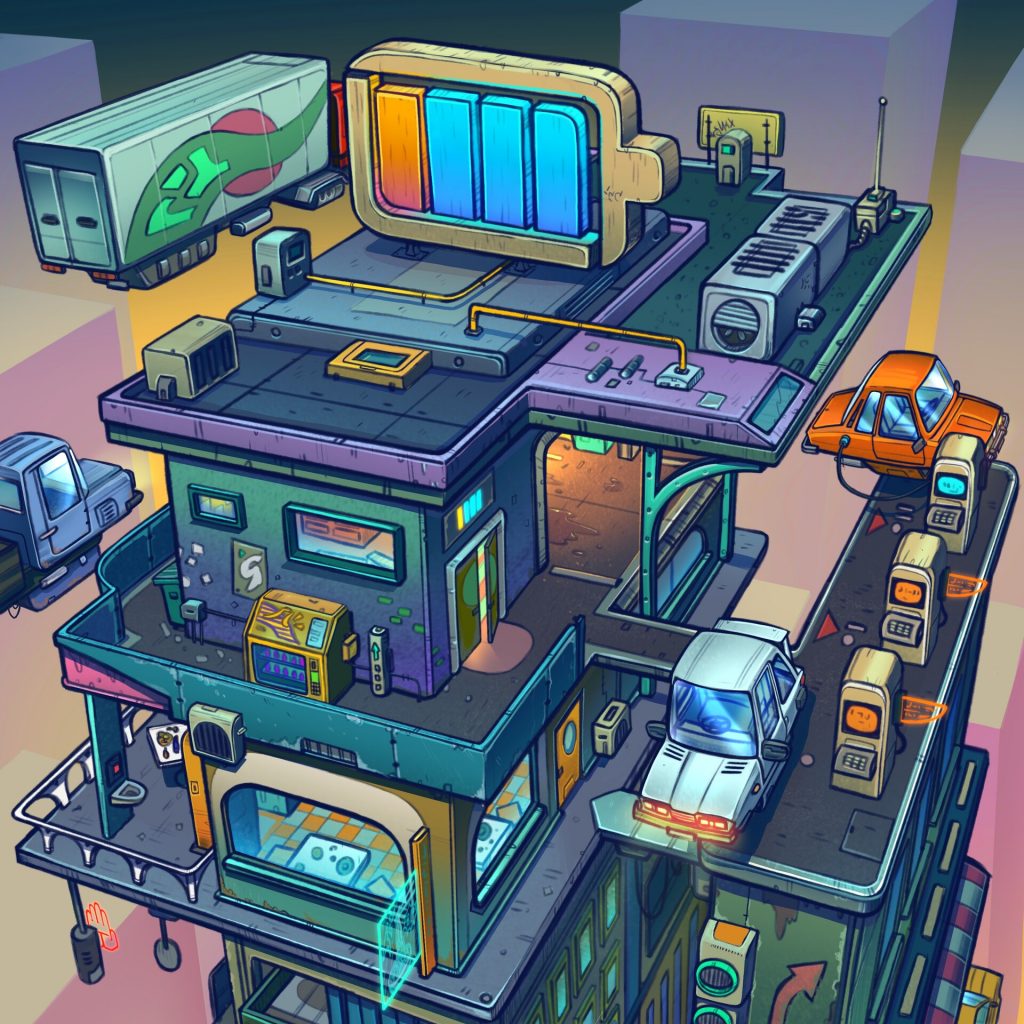 Subsign: What did you wanted to be as a grown up?
Alexandrin: When I was 3-6 years old my mother was studying fashion design at the same university I later attended, so I went to a lot of classes with her. I guess I was pretty exposed to different types of arts and I knew some people even get paid for it. My interests changed with age, when I was little, I wanted to work at LEGO (still do btw hit me up), then I started to like cars I wanted to be an industrial designer. Later when I really got into games, I wanted to work as a concept artist.
Subsign: How does your workstation look like?
Alexandrin: I mostly draw in bed for my personal work but for the sake of it here it is.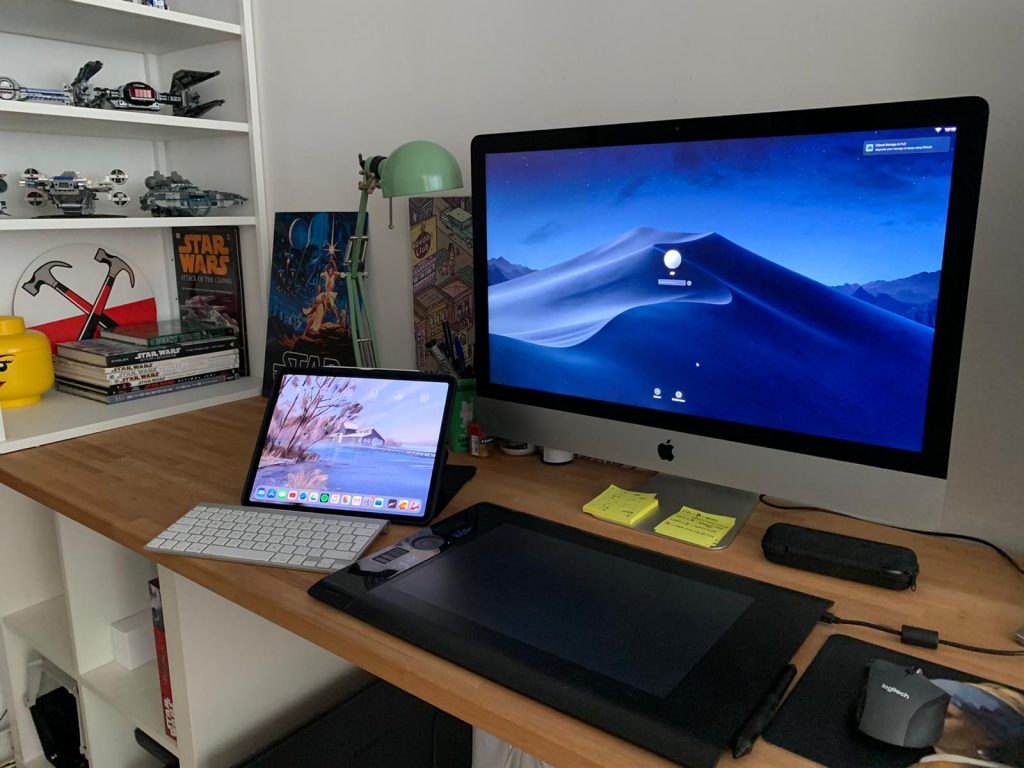 Subsign: Do you have a work style? How would you describe it?
Alexandrin: I get kind of judgmental toward myself so I would describe my style as tedious and boring ha ha, jokes aside I struggled a lot trying to "find my style", I know a lot of artists do, but from what I've learned it's that you can't force it, comes naturally with time.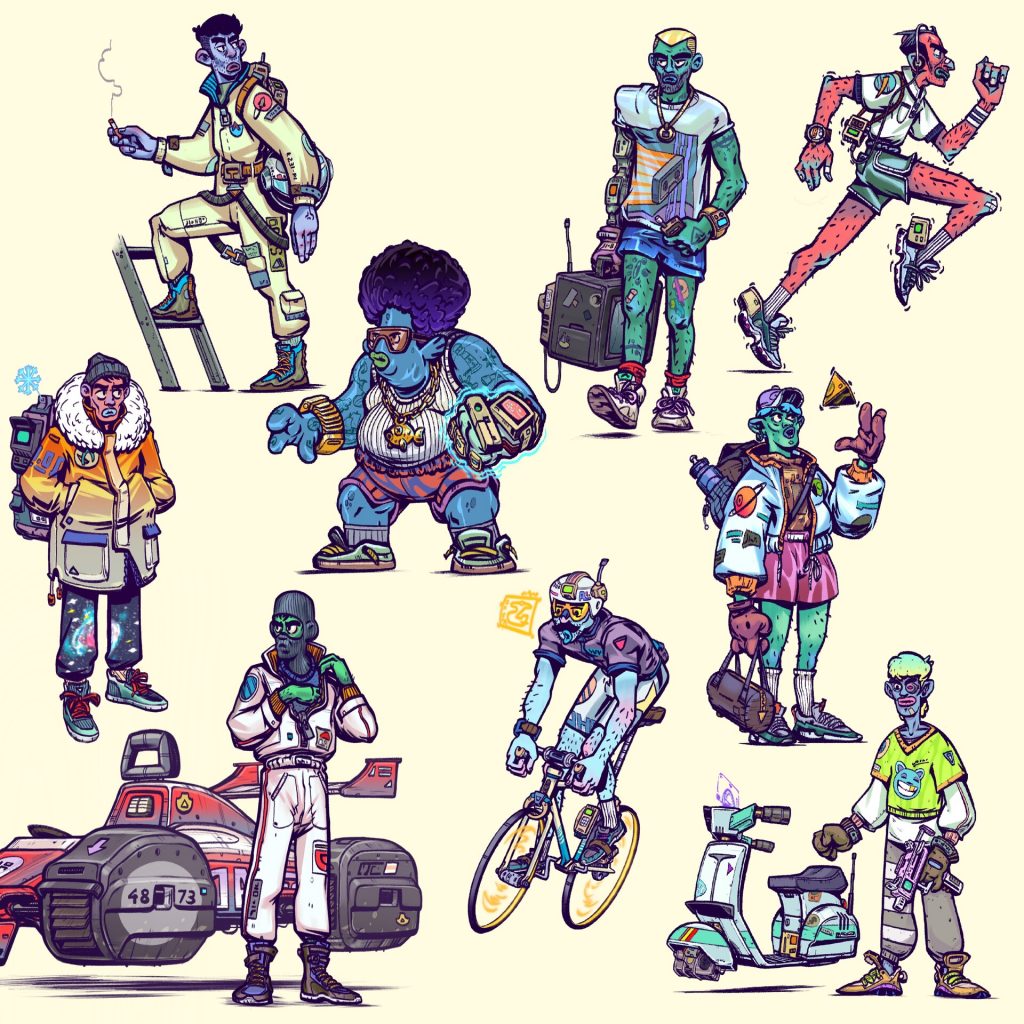 Subsign: Can you share with us how your creative process works?
Alexandrin: I try to warm up with things I suck at, trying to study as much as I can. After that I start with a messy sketch, refine it, add colors in big shapes, add details, shading and usually I sleep on it, If I like it in the morning after then it's good to go.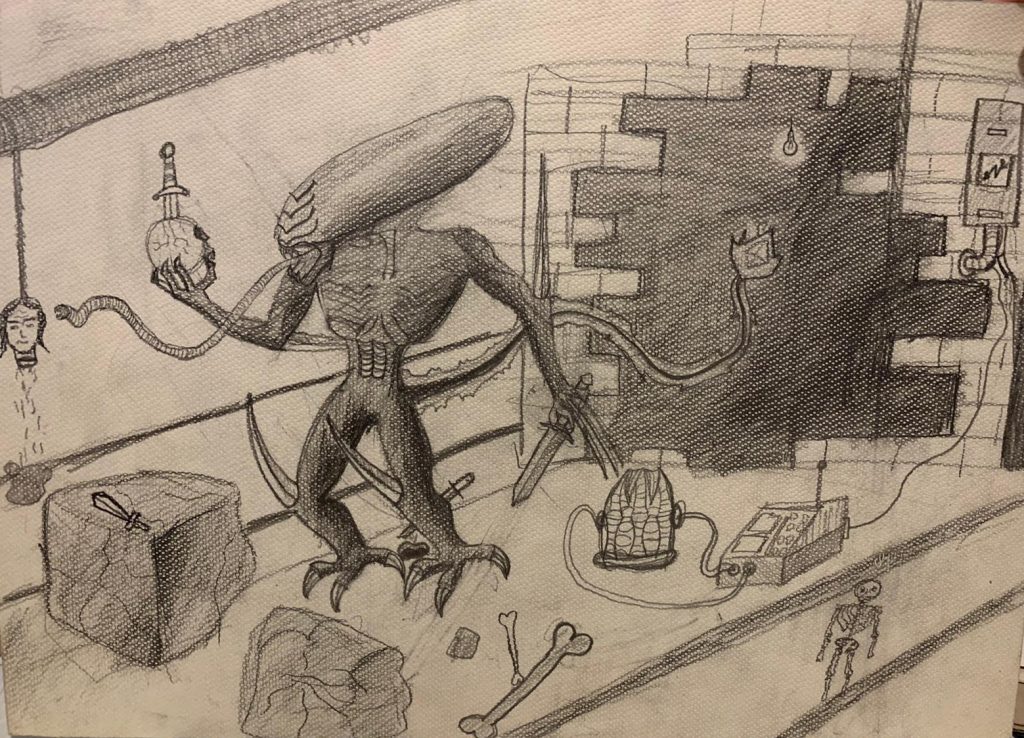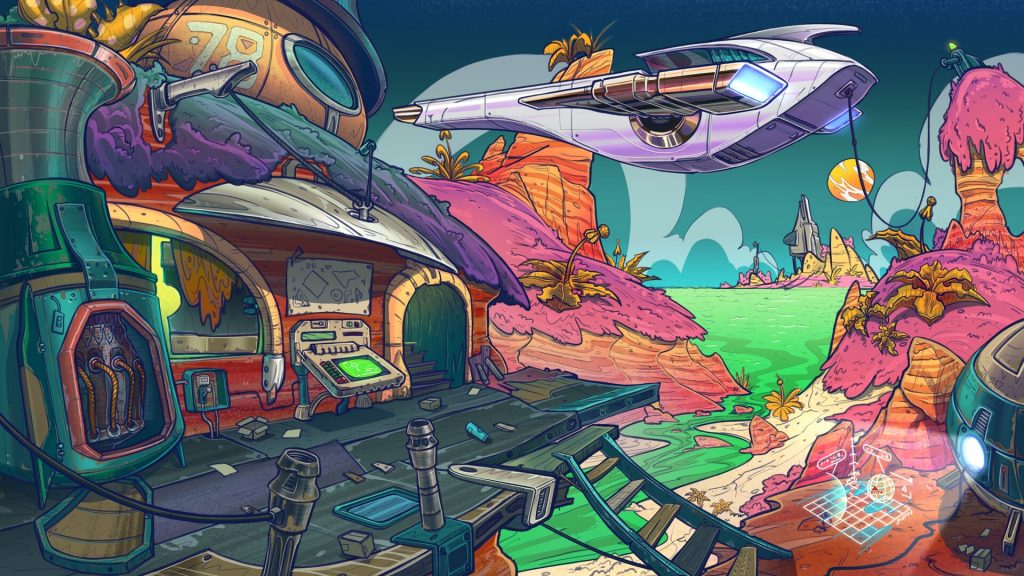 Subsign: What is your favorite work you have done so far?
Alexandrin: This is one I did a while ago; I like it because it shows a bigger picture of the world I'm trying to build.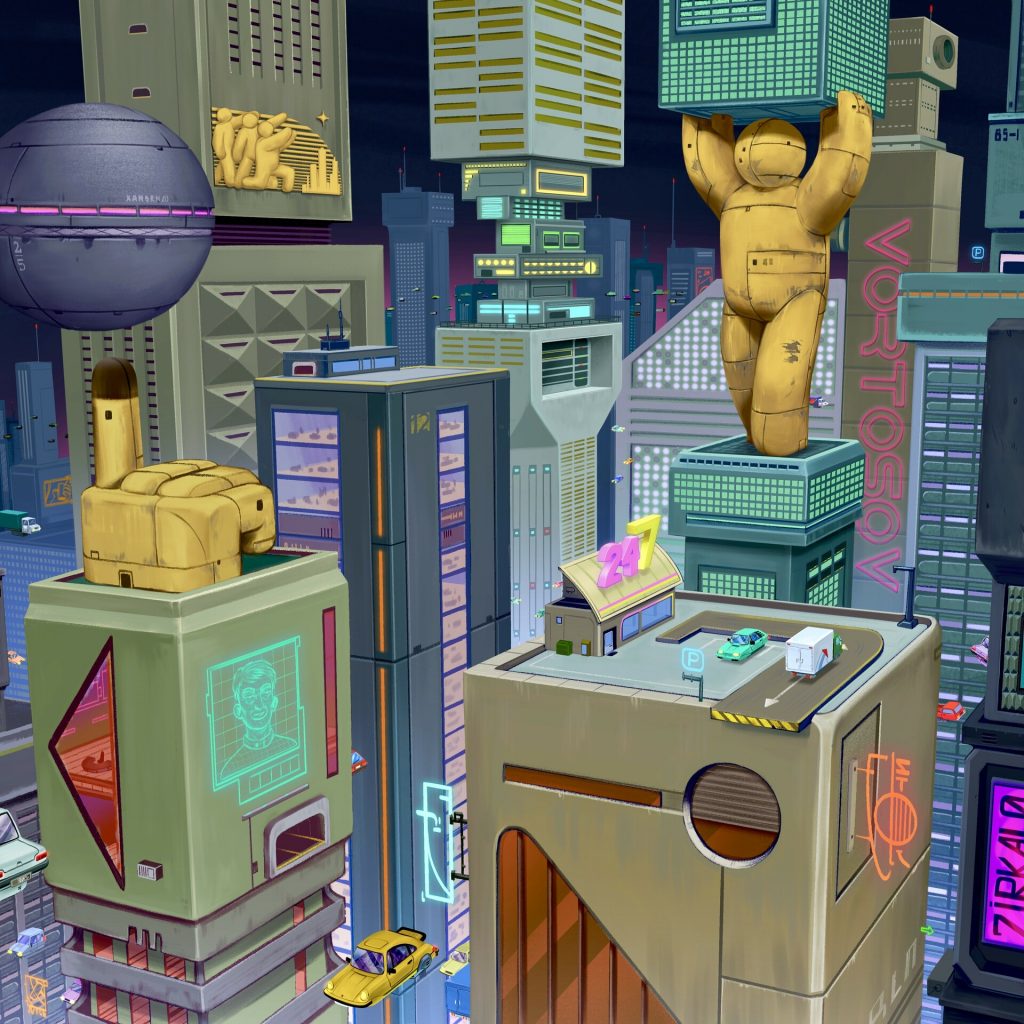 Subsign: Who do you follow for inspiration?
Alexandrin: I'm inspired by many artists out there, but some from the top of my mind are: Gastón Pacheco, Ian McQue, Victor Fota, Ioana Sopov, Grajdeanu, Tanner Wilson.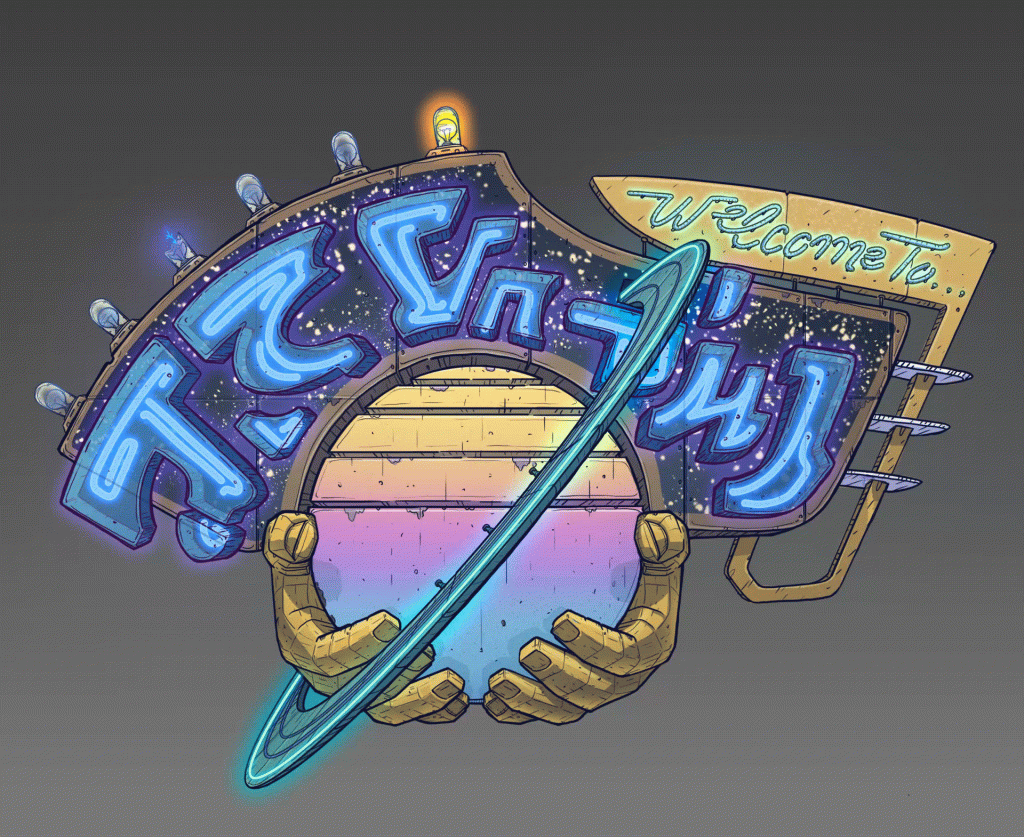 Subsign: What advice could you give to someone starting out in the creative field of work?
Alexandrin: Well, It's hard giving advice about this because I was not very good at it, but I guess try sticking to things you enjoy drawing, but don't be afraid to be miserable about stuff you HAVE to draw, It's a process and in the end it will all be worth it.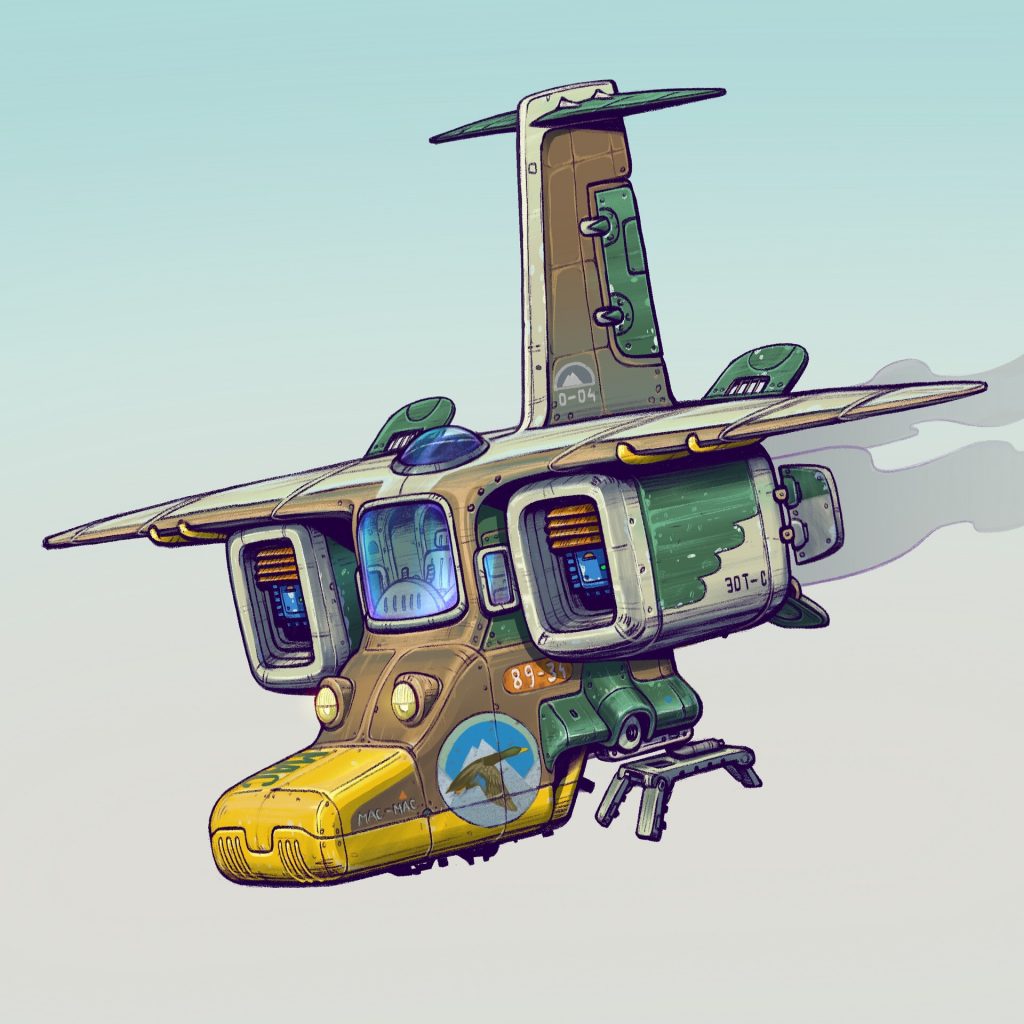 Subsign: If you would a super power, what would it be?
Alexandrin: The power to never have to sleep.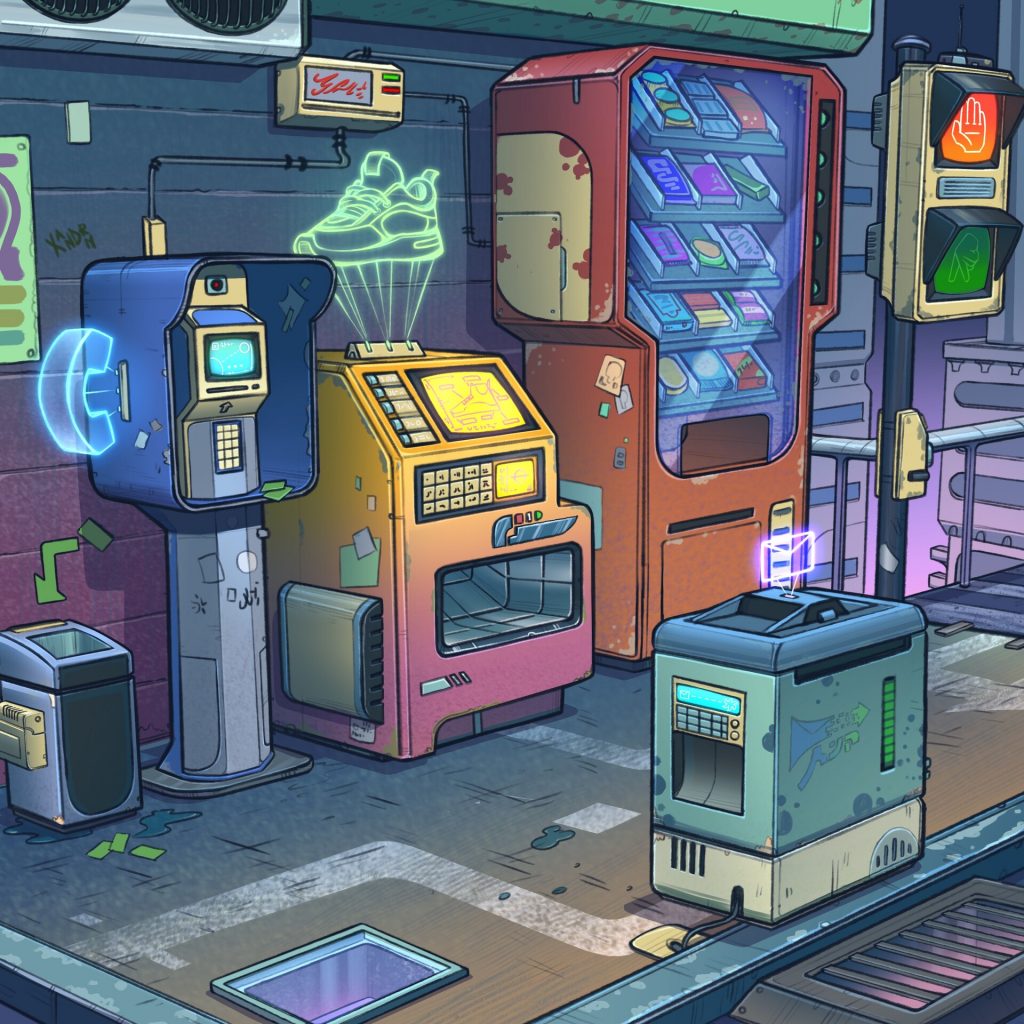 Subsign: Can you recommend for our readers a book, a song and a movie?
Alexandrin: Slaughterhouse-Five by Kurt Vonnegut, Snooze 4 love by Todd Terje, Do the right thing.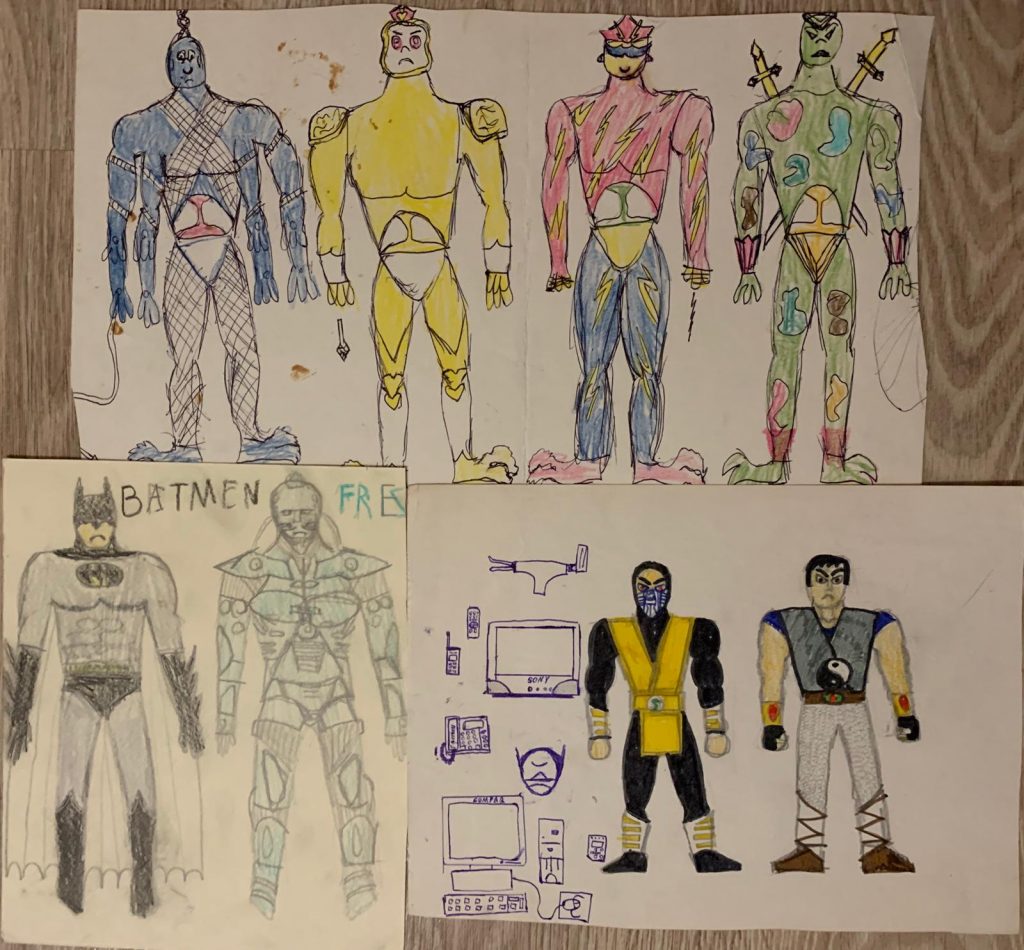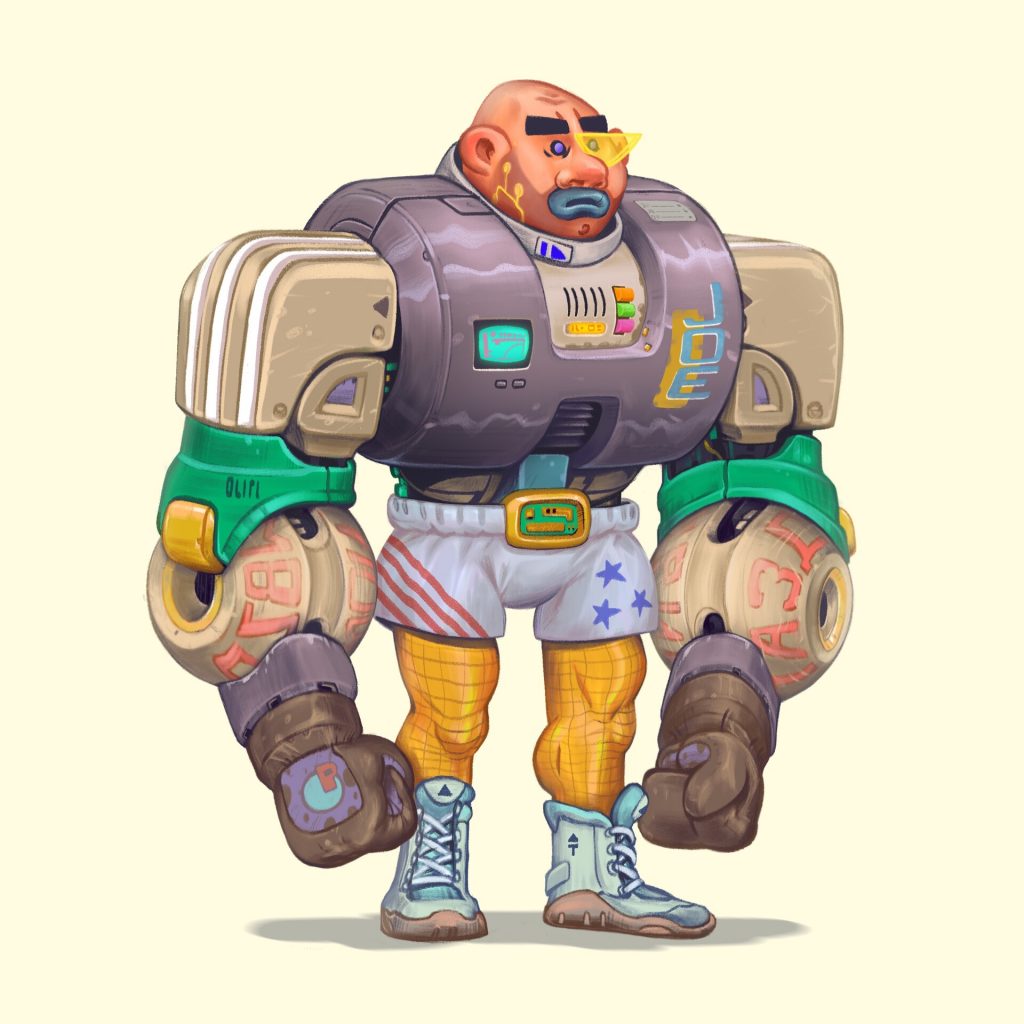 Subsign: If you could throw any kind of party, what would it be like and what would it be for?
Alexandrin: I would throw a Youtube party where everyone stands around a small computer screen so we can watch stupid stuff together.
Subsign: What famous people would you invite to the party and why?
Alexandrin: I would invite the ones that still had a lot of things to say but sadly didn't have the chance to do so.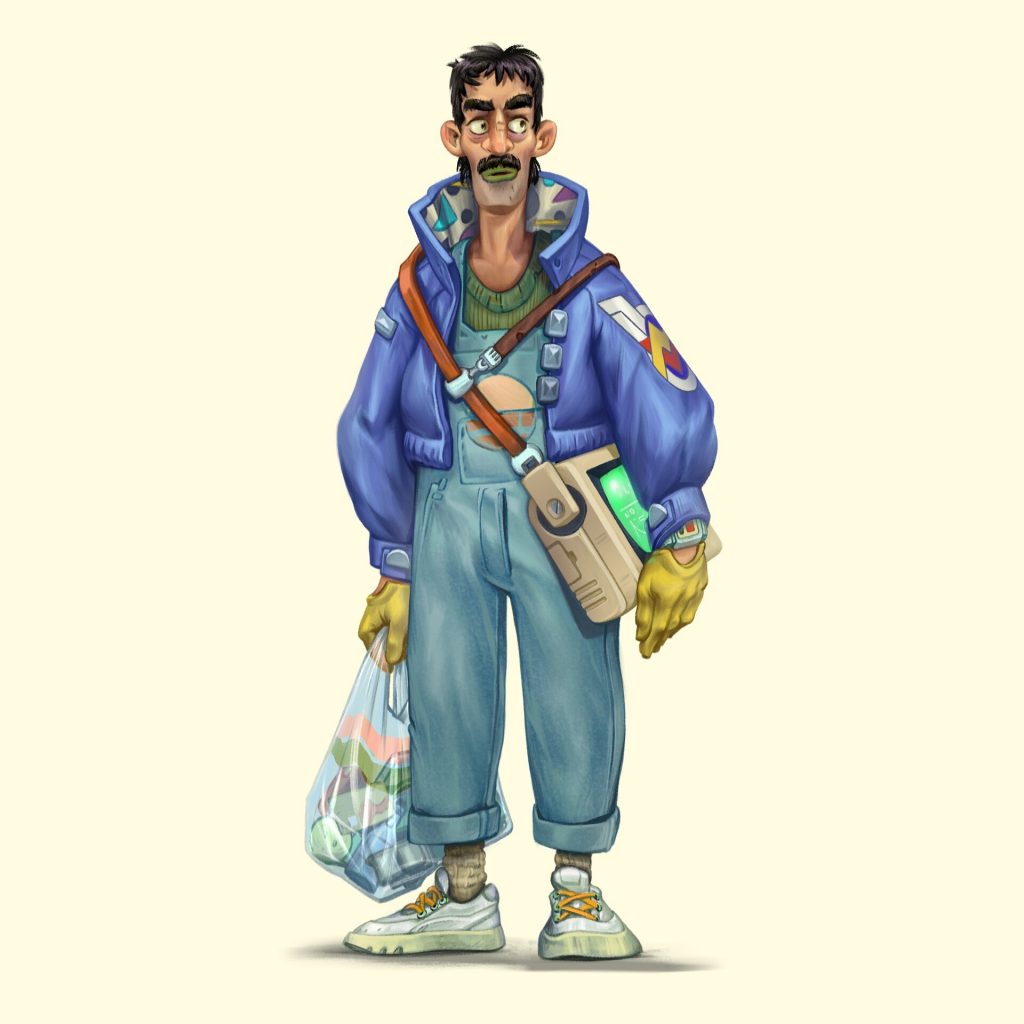 If you know an artist that should be in the spotlight, contact us at jojo@subsign.co.
Thank you Alexandrin for being a part of our Spotlight!
For more of Alexandrin 's work, you can follow his work on the links: Alexandrin on Instagram, Alexandrin on Artstation, Alexandrin on Behance.