Subsign: First, can you tell us a few things about yourself?
Dopinguin: Hi! My name is Dopinguin. I'm an illustrator and tattoo artist from Russia. Now I live and work in Germany in the beautiful city of Frankfurt am Main.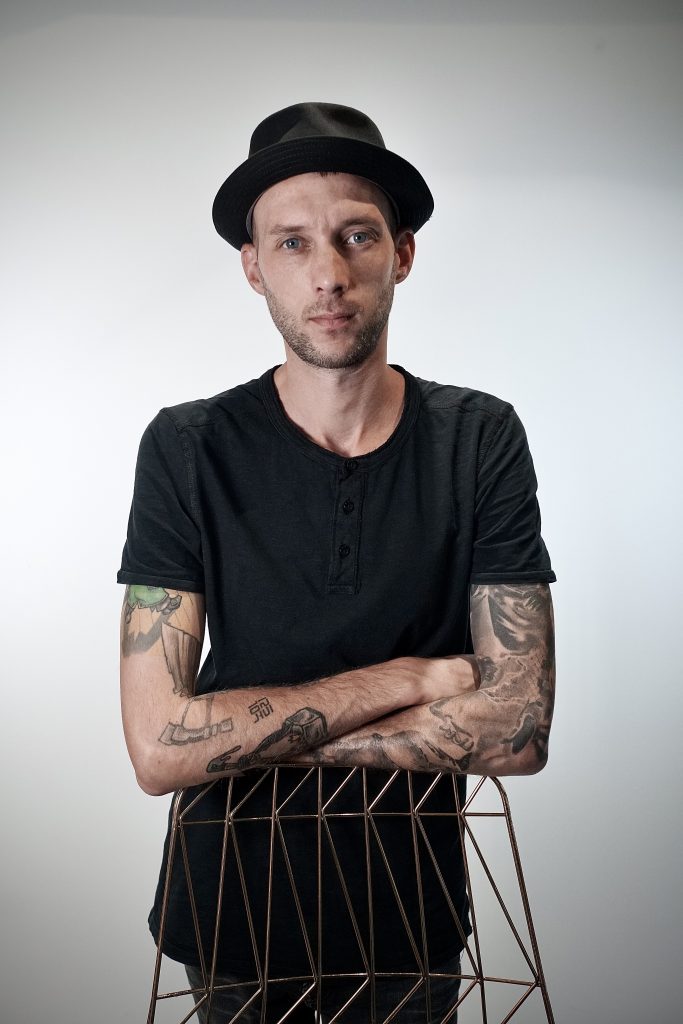 Subsign: What was your childhood like? Do you think your experiences from childhood have influenced your present creative endeavors?
Dopinguin: I spent all my childhood in eastern Russia, in a small port city on the coast of the Japanese sea. My dad was working sailor there. Also my dad is a talented and experienced artist and he showed me the world of drawing. I drew as long as I remember. At first I drew ships and the sea (of course) and then I started making up my own extraordinary characters.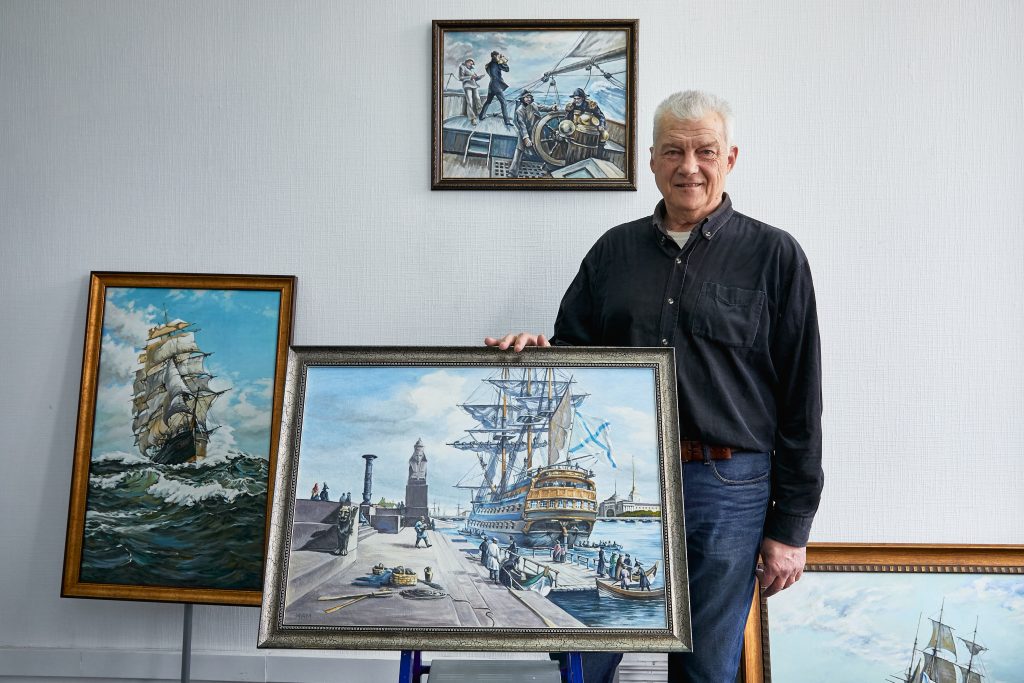 Subsign: What did you want to be as a grown-up?
Dopinguin: Of course, I wanted to be a sailor and travel the world, just like my dad. I didn't become a sailor, but I love to travel and the sea.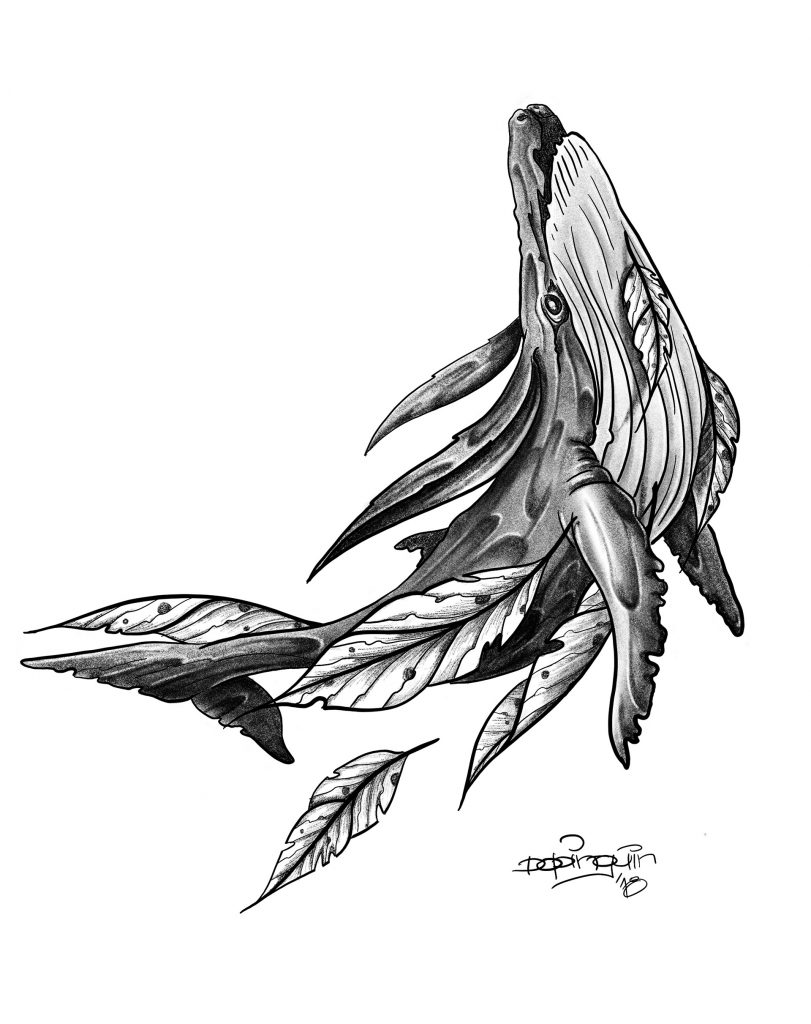 Subsign: How does your workstation look like?
Dopinguin: I usually draw and work in a studio. The studio is a big part of my life and that's why I drew it recently.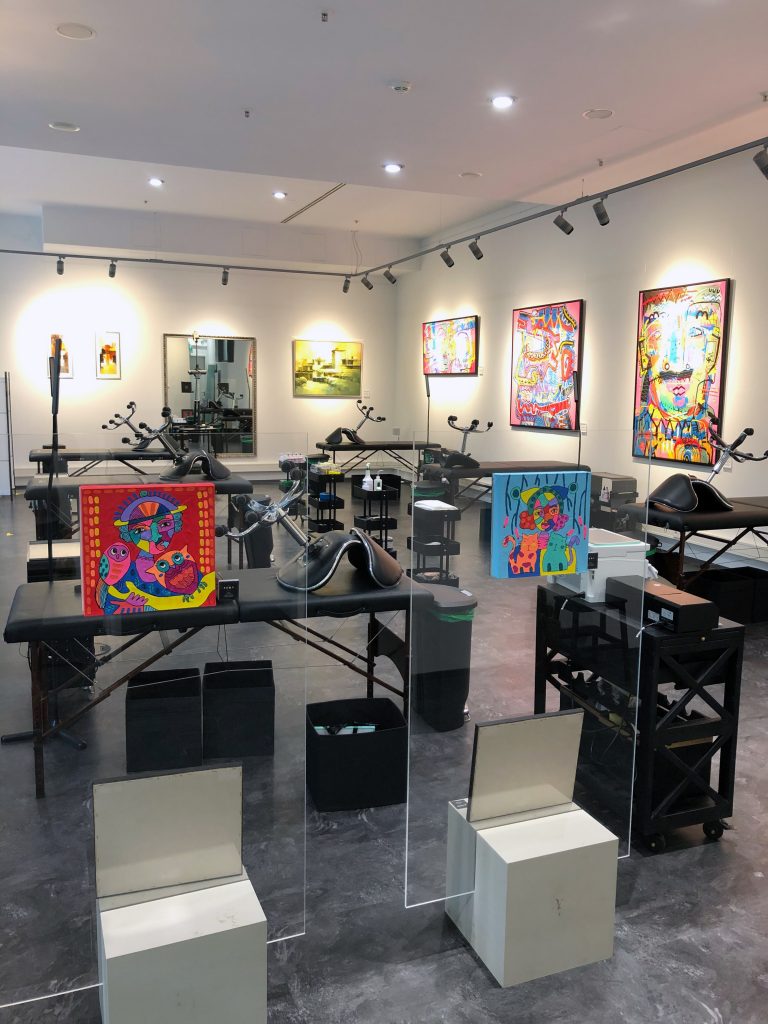 Subsign: Do you have a work style? How would you describe it?
Dopinguin: I really like to draw unusual characters or re-draw famous characters in my own way. I prefer graphics or monochrome pictures. Sometimes I make up strange projects – one of them is a house I draw on Instagram (thedopinghouse)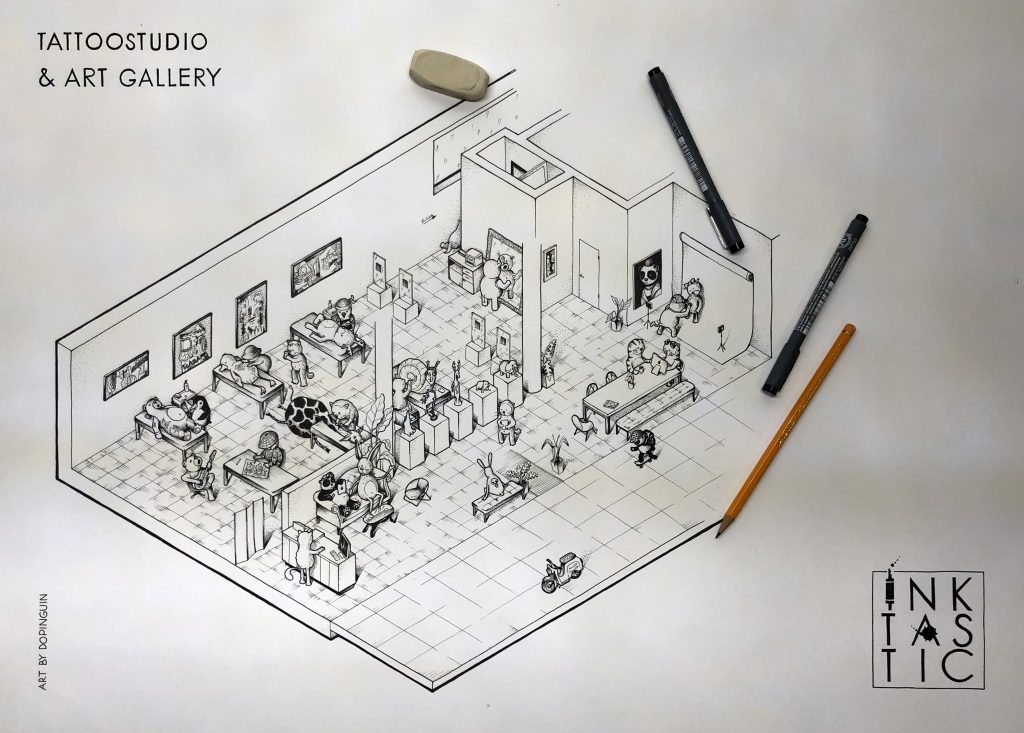 Subsign: Can you share with us how your creative process works?
Dopinguin: When I get an idea in my head, I don't draw immediately, but think for a few days how this idea can be realized. I like to think of a new picture when I fall asleep. Then I start sketching in pencil and think through the details on paper. After I like the sketch, I draw a fresh picture on a new sheet of paper.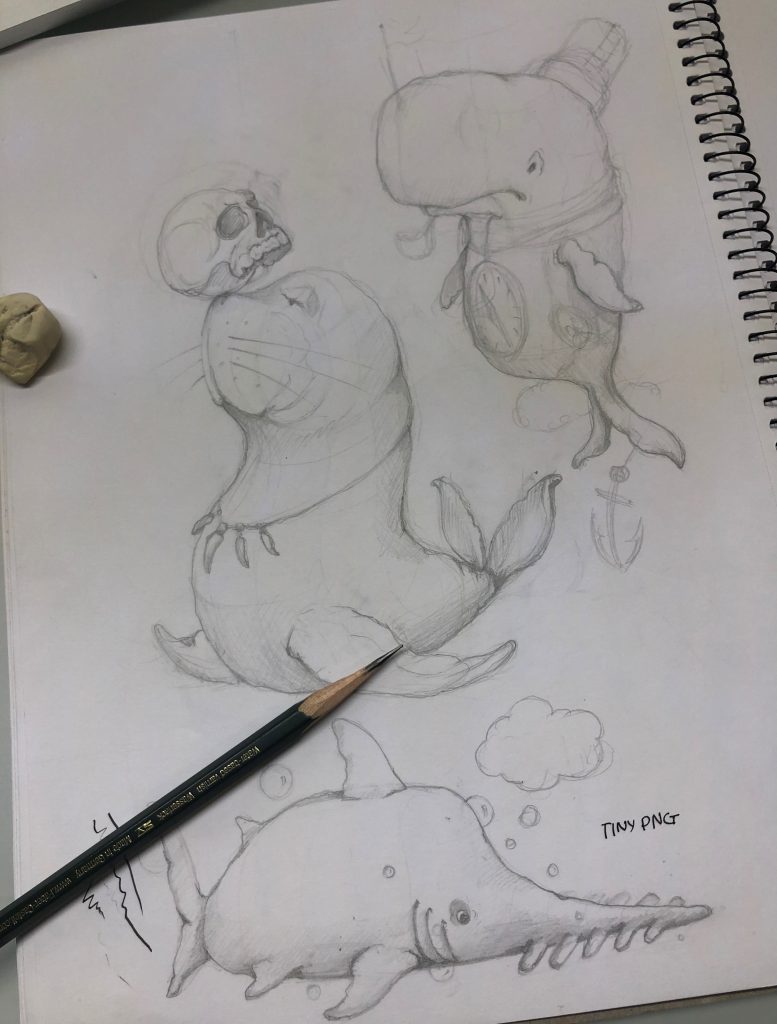 Subsign: What is your favorite work you have done so far?
Dopinguin: Of my recent work, my favorite is the «Space penguin». That's weird. Why haven't I drawn it before?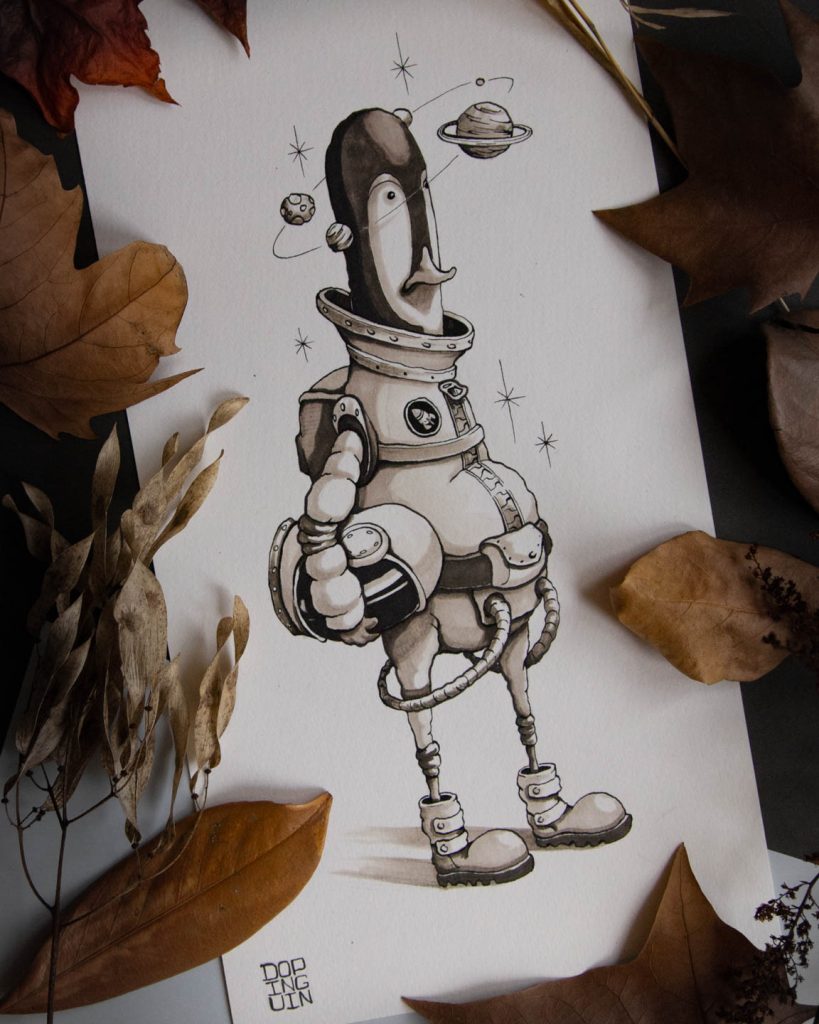 Subsign: Who do you follow for inspiration?
Dopinguin: My favorite artists are Dulk, Gary Baseman, Rion and many others.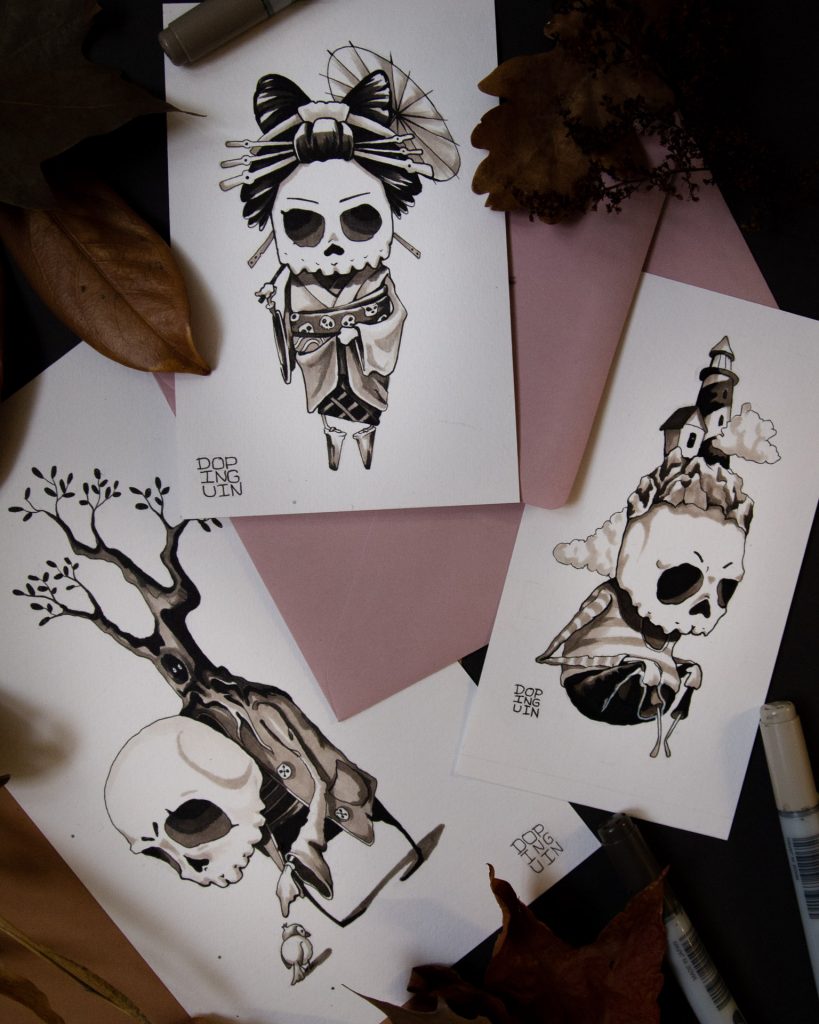 Subsign: What advice could you give to someone starting out in the creative field of work?
Dopinguin: Don't be afraid to experiment and look around you more. Dream on!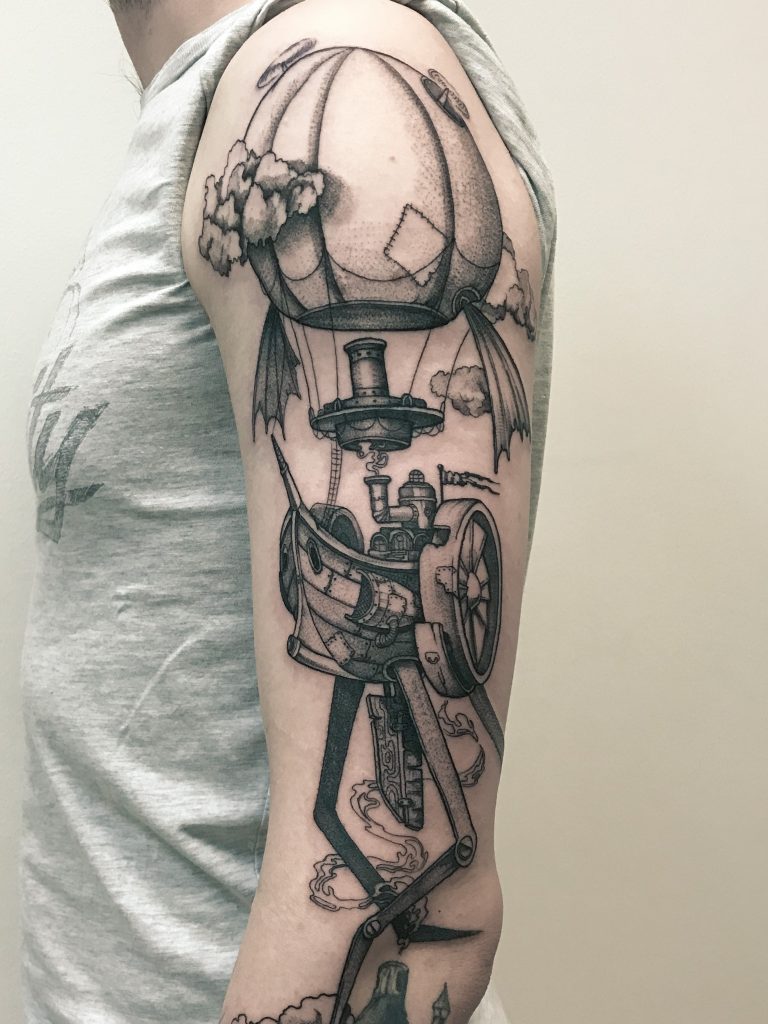 Subsign: If you had a super power, what would it be?
Dopinguin: Memorize all the things I want to do.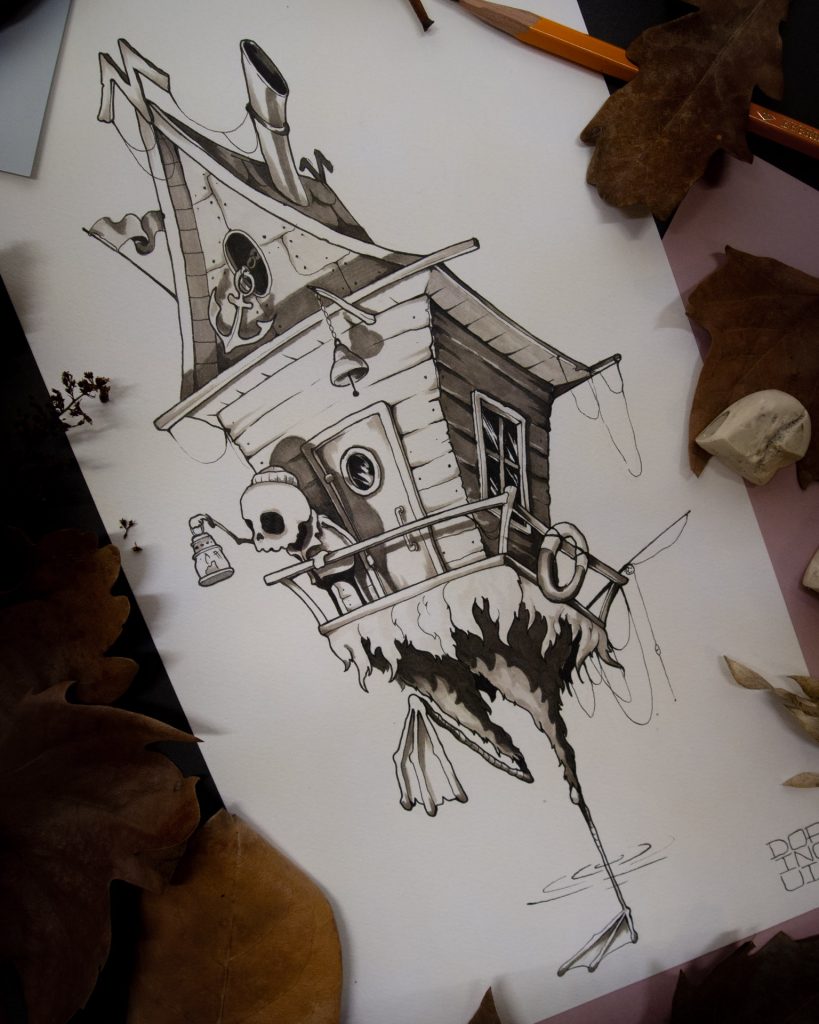 Subsign: Can you recommend for our readers a book, a song and a movie?
Dopinguin: My favorite book is «Half-Brother» by Lars Saabye Christensen.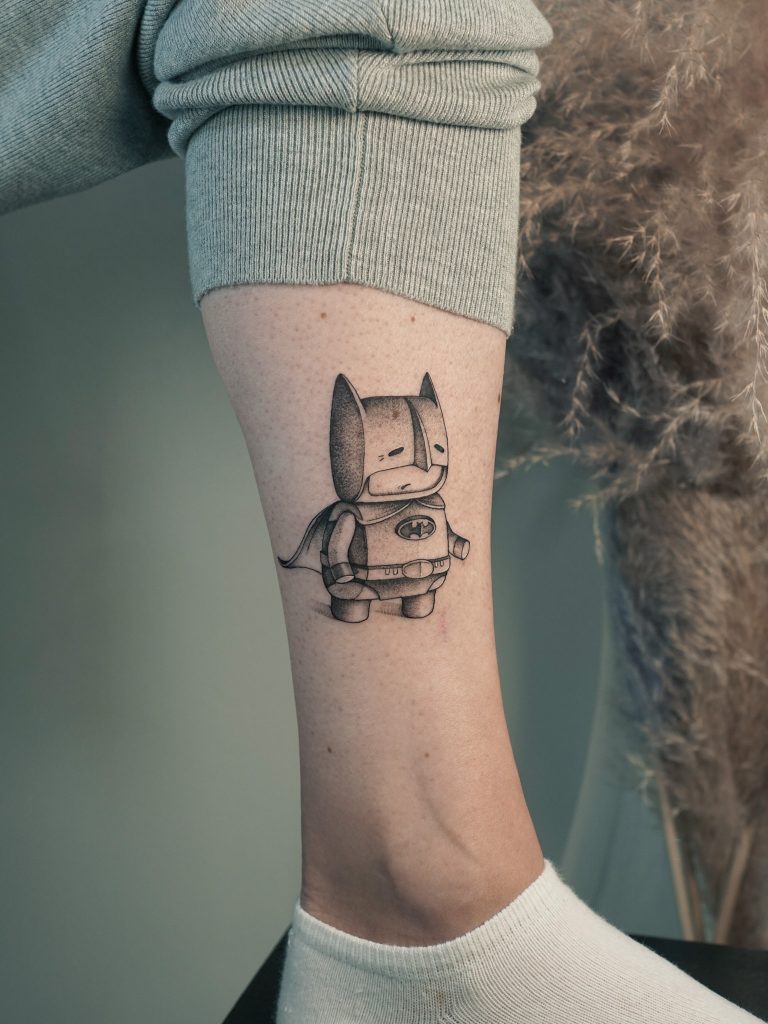 Dopinguin: I listen to music according to my mood – I like a lot of artists. But Nirvana Unplugged in New York – I can listen to it endlessly.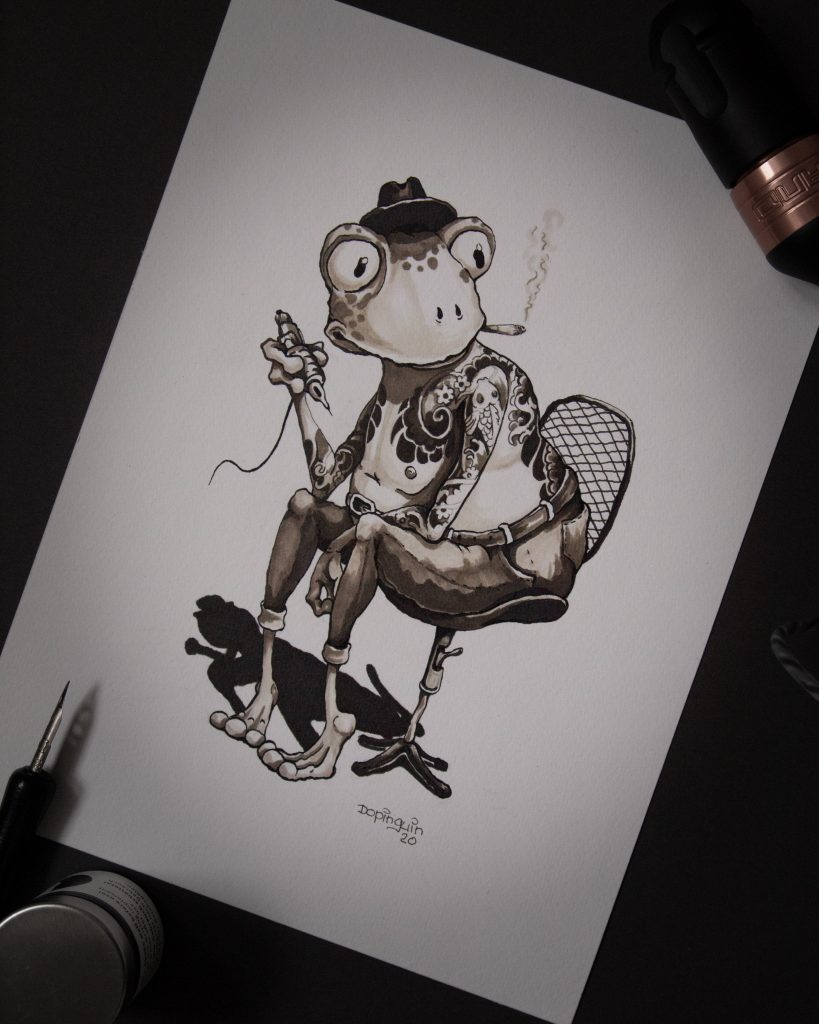 Dopinguin: Favorite movie? I think it's «Into the wild».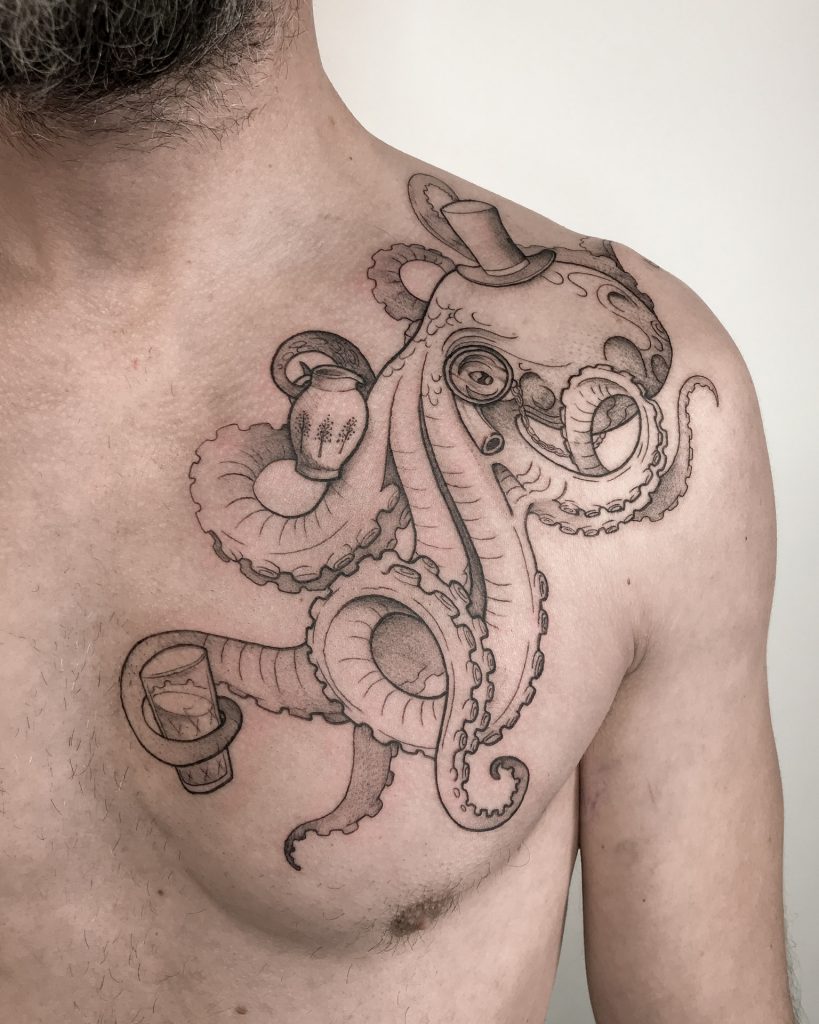 Subsign: If you could throw any kind of party, what would it be like and what would it be for?
Dopinguin: I think it would be a party with my friends from Germany and Russia. I would like to meet them all and have a great time. Unfortunately we don't see each other that often.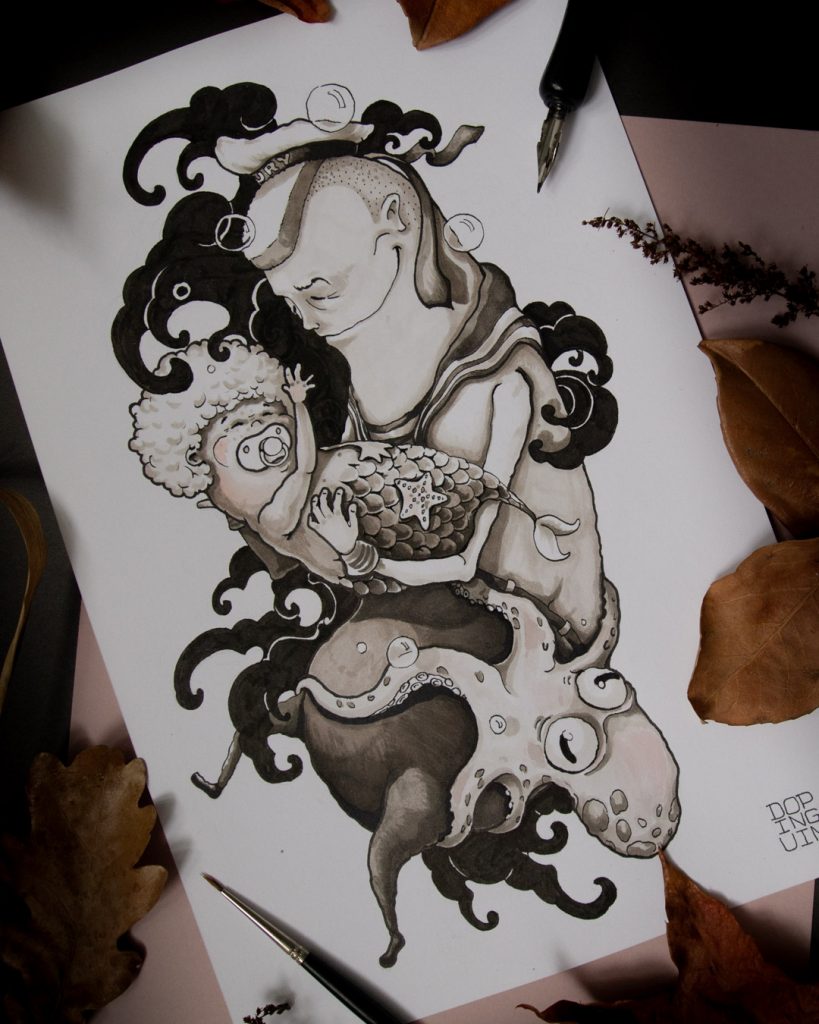 Subsign: What famous people would you invite to the party and why?
Dopinguin: That's a good question. I would invite some penguins. They would fit in nicely with us.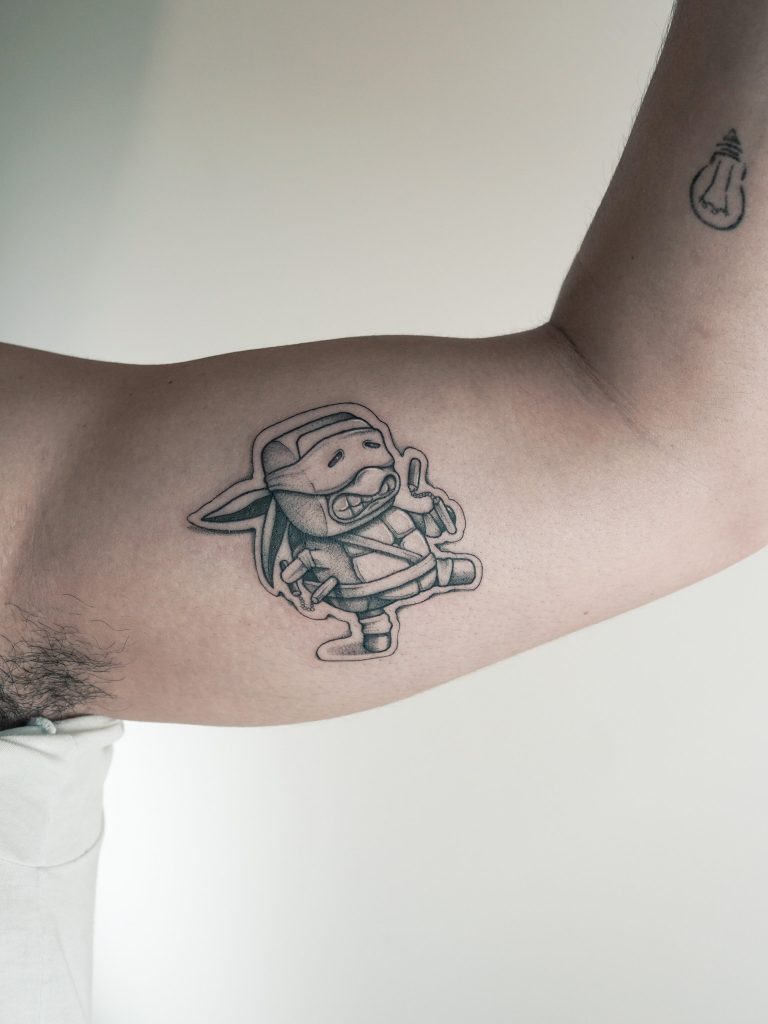 If you know an artist that should be in the spotlight, contact us at maria@subsign.co.
Thank you Dopinguin for being a part of our Spotlight!
For more of Dopinguin's work, you can follow his work on the links: Dopinguin on Instagram, Dopinguin on Behance, Dopinguin on Facebook.