Subsign: First, can you tell us a few things about yourself?
Alexandru: Hello, my name is Alexandru Harasim (hara) and I live in Iasi.
Guided by my parents to study economics, which I didn't like or studied too much, turns out that design is suited for me. Learned everything about design by myself and managed to get the first job as a web tester, then a web designer, and currently I work as a graphic designer. In my free time I love to create stories through the pictures and to come out of reality through my imagination.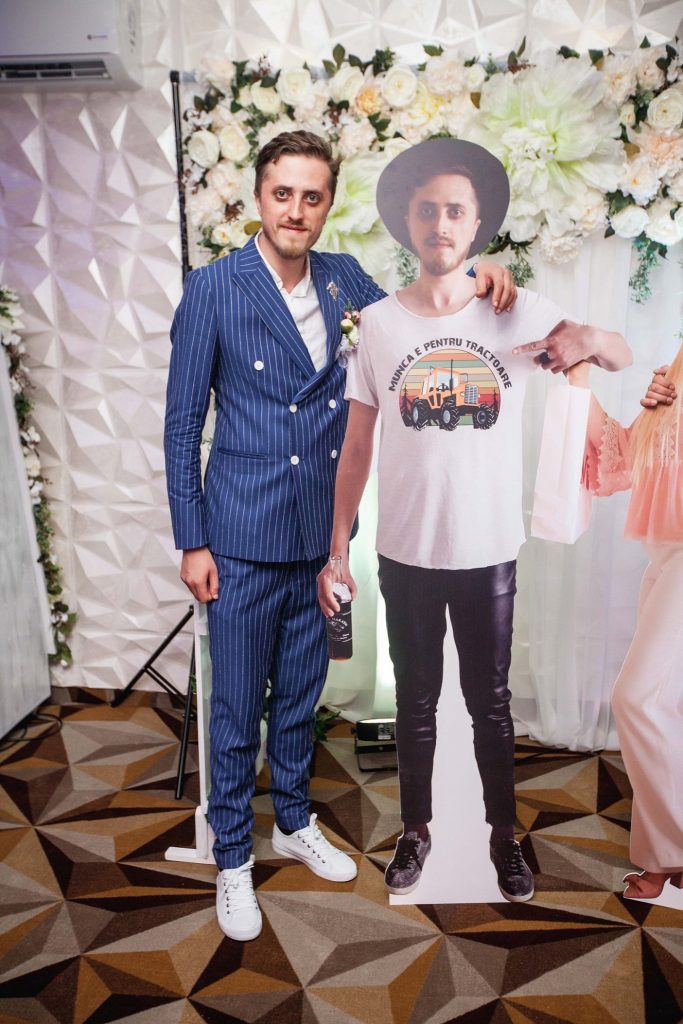 Subsign: What was your childhood like? Do you think your experiences from childhood have influenced your present creative endeavors?
Alexandru: I grew up in a village for about 14 years, I was the only child for my parents. I think I have the creative part of my father (he painted a wall in a church) and patience from my mother (I lose a few good hours manipulating a picture).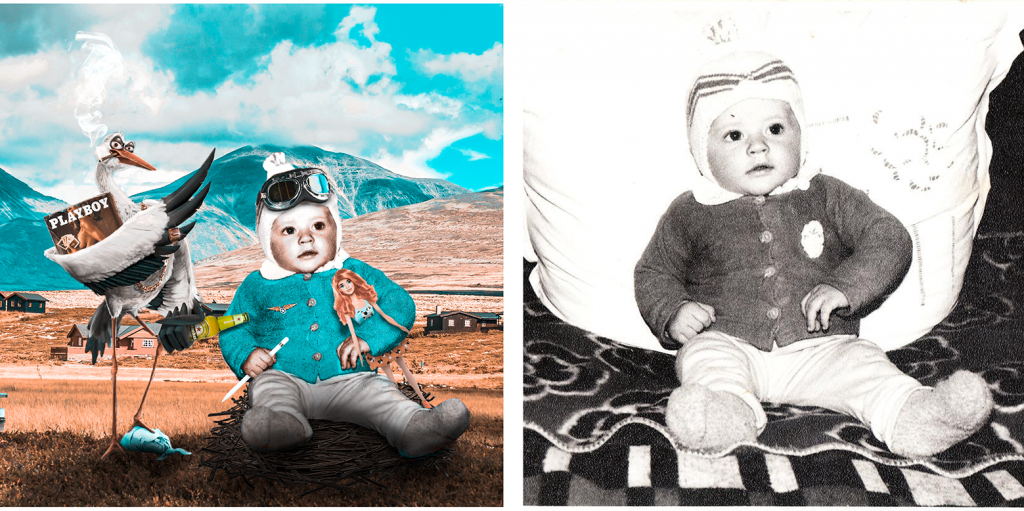 Subsign: What did you want to be as a grown-up?
Alexandru: All kinds of things…. astronaut, football player, actor, designer, singer, clothing designer, maybe that's why now, I like to put myself in certain situations, jobs, places through my pictures.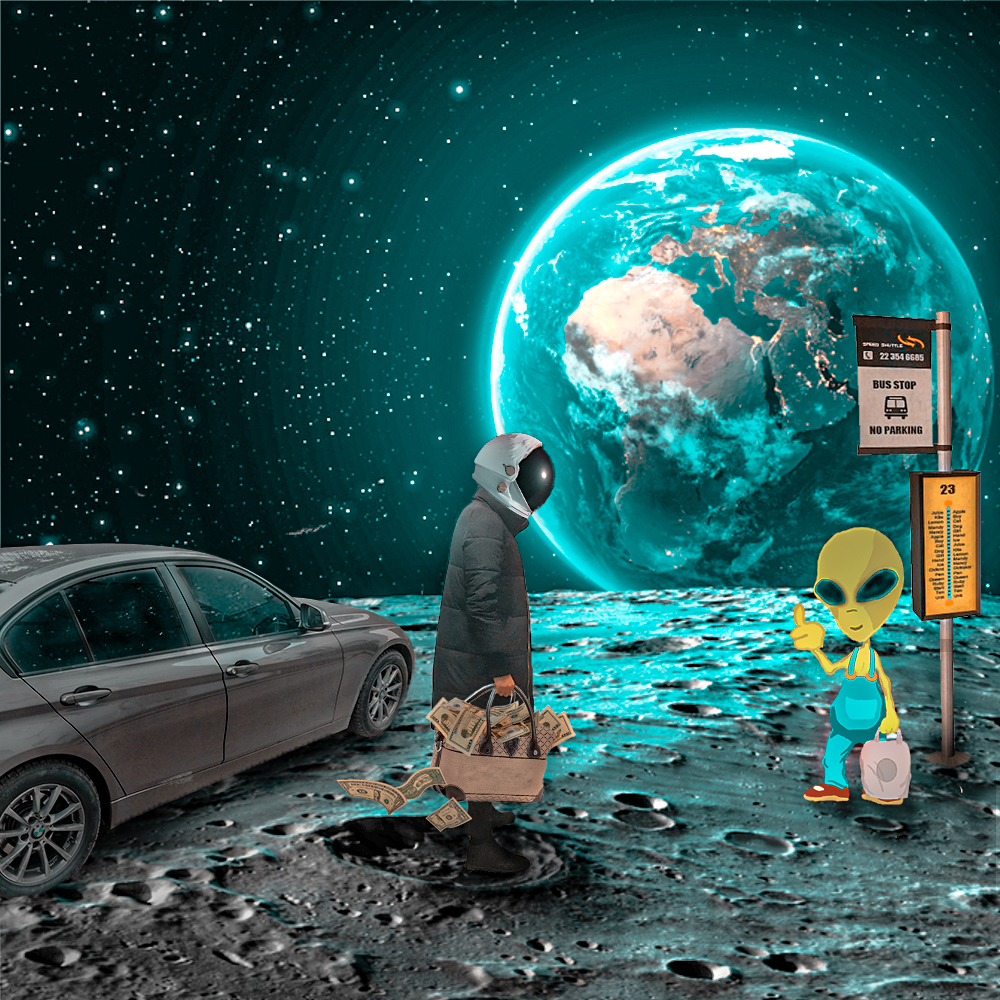 Subsign: How does your workstation look like?
Alexandru: Okay, it's a bit crowded, because of the pandemic I have to work from home sometimes and share the table with my wife. It's like I'm working for NASA. 2 laptops, monitor, an iPad pro, a green screen, DSLR, all help me at some point to manipulate an image and to create a story.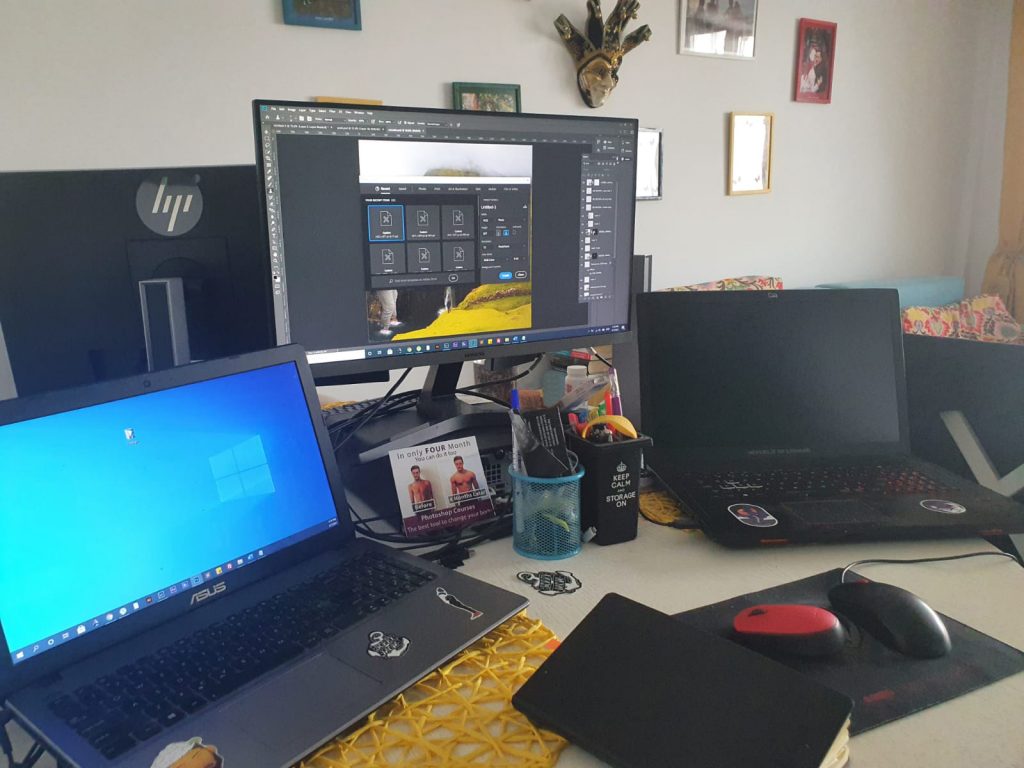 Subsign: Do you have a work style? How would you describe it?
Alexandru: I write all my ideas, everything that goes through my head and it seems to be funny at the moment. I write it down quickly, on the phone, on a piece of paper, anything. I do research on images of what I will need, I pose myself or different objects in the house in certain positions, to create a story.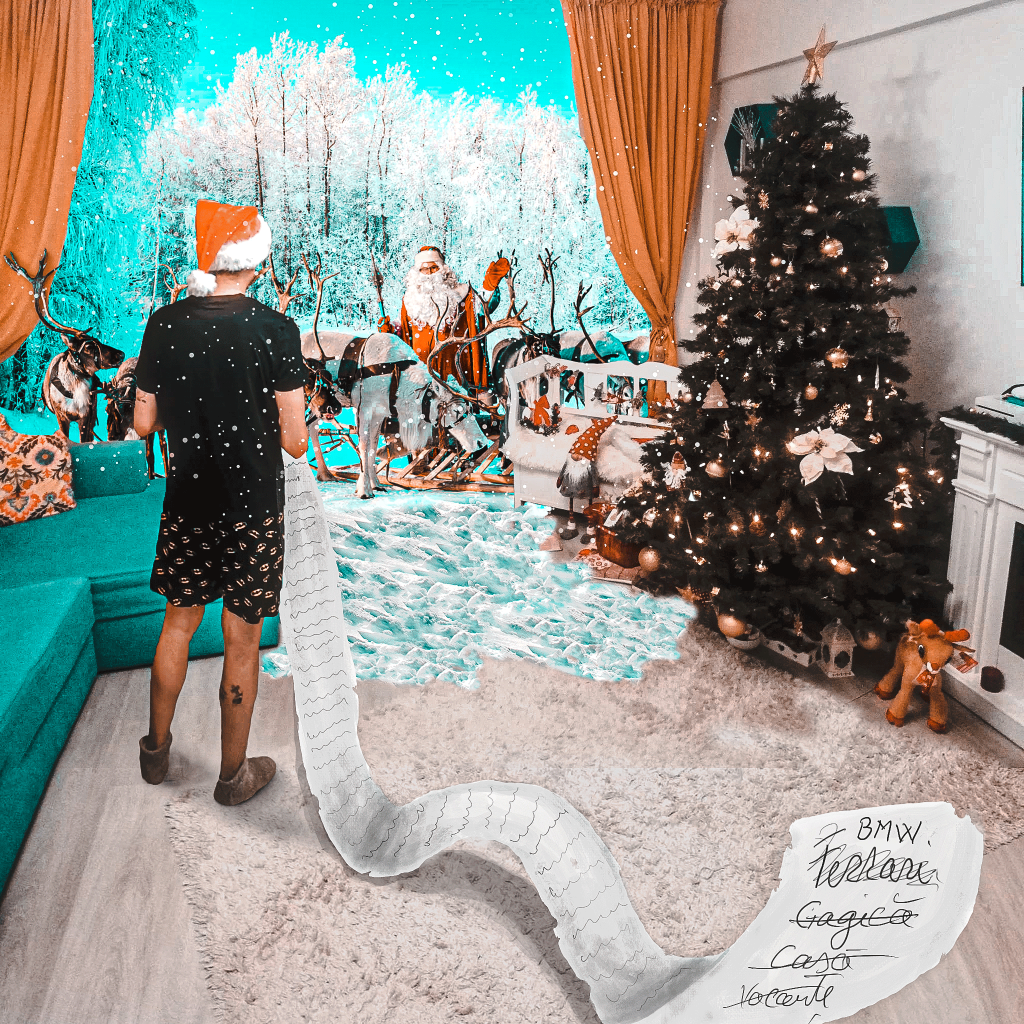 Subsign: Can you share with us how your creative process works?
Alexandru: I will tell you the whole story of an image so in that way you'll understand the way I work and I think. I like to collect minicars. I found a Land Rover at one point and since I was there the idea came to me: dinosaur, I was scared of the dinosaur, hide behind the car, some safari land. I posed myself, I found a dinosaur, I got behind the car, but I didn't seem to like it, it wasn't funny yet. After I thought of comparing the dinosaur with my wife, I put on shoes, jewelry and so I came to a funnier story.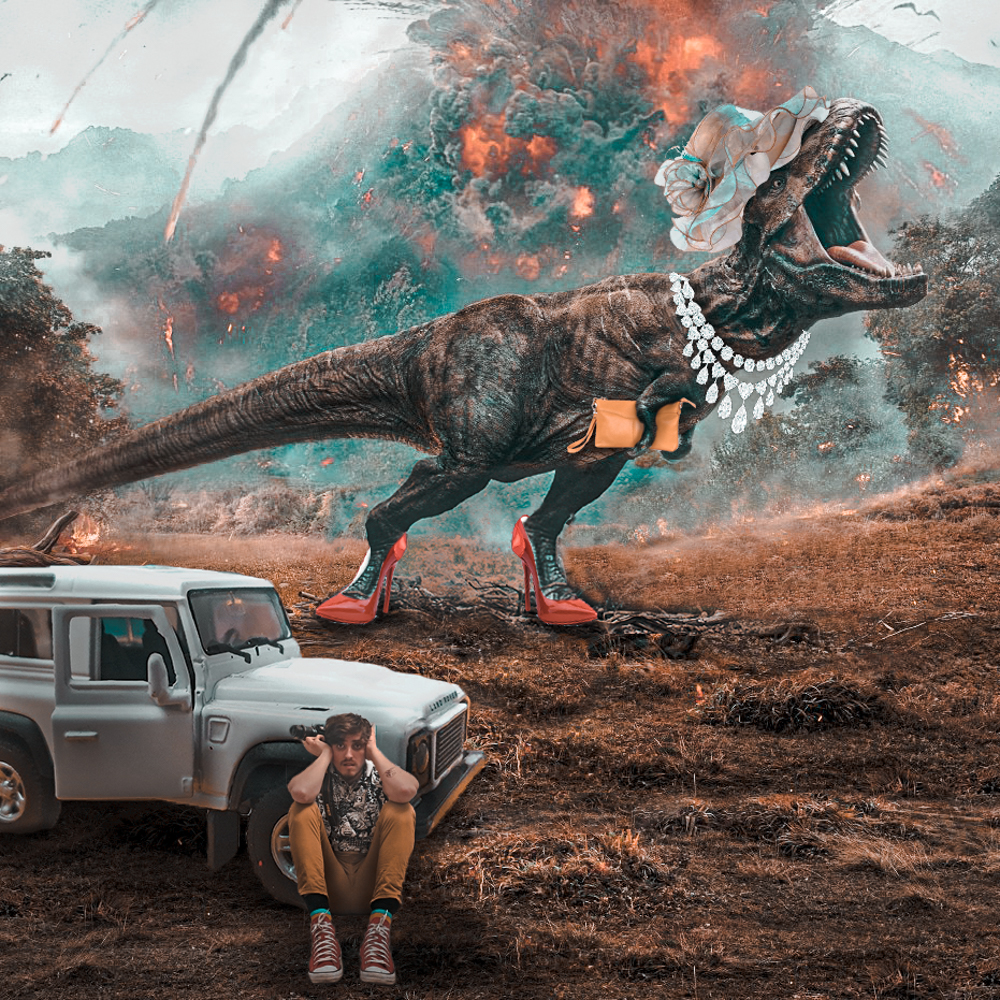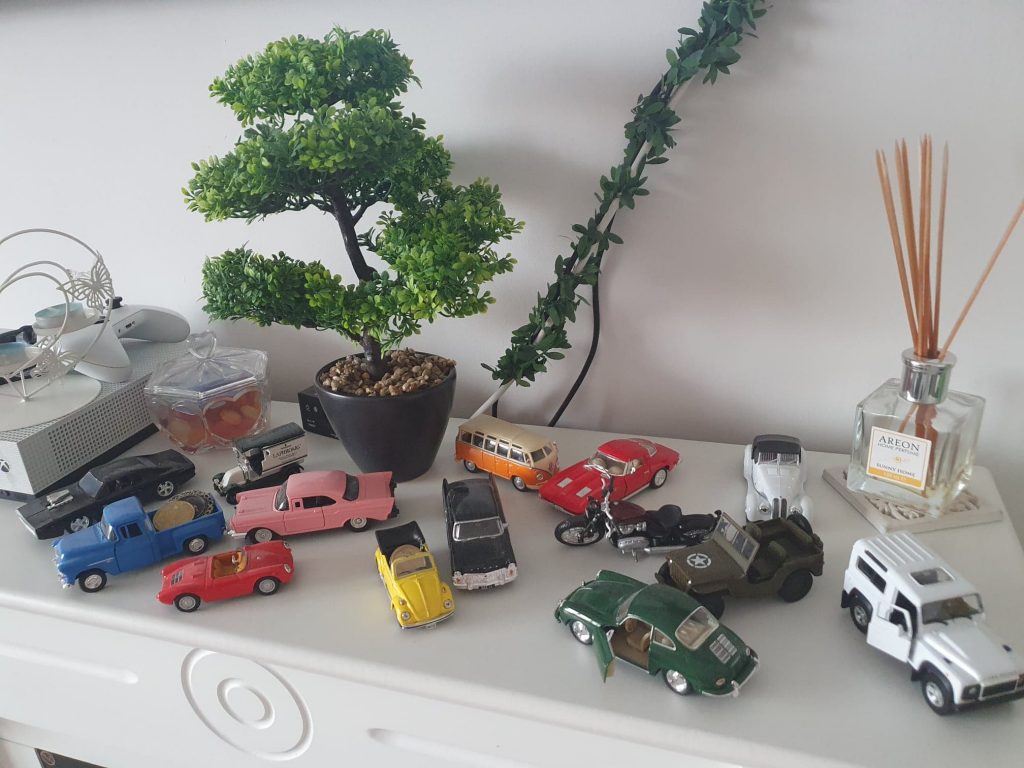 Subsign: What is your favorite work you have done so far?
Alexandru: I don't think I have, for every picture I take, the next one I like it more. This has a greater significance to me, a simulation with me at 3 years old because I want to tell the 3-year-old me that the 33-year-old is fine.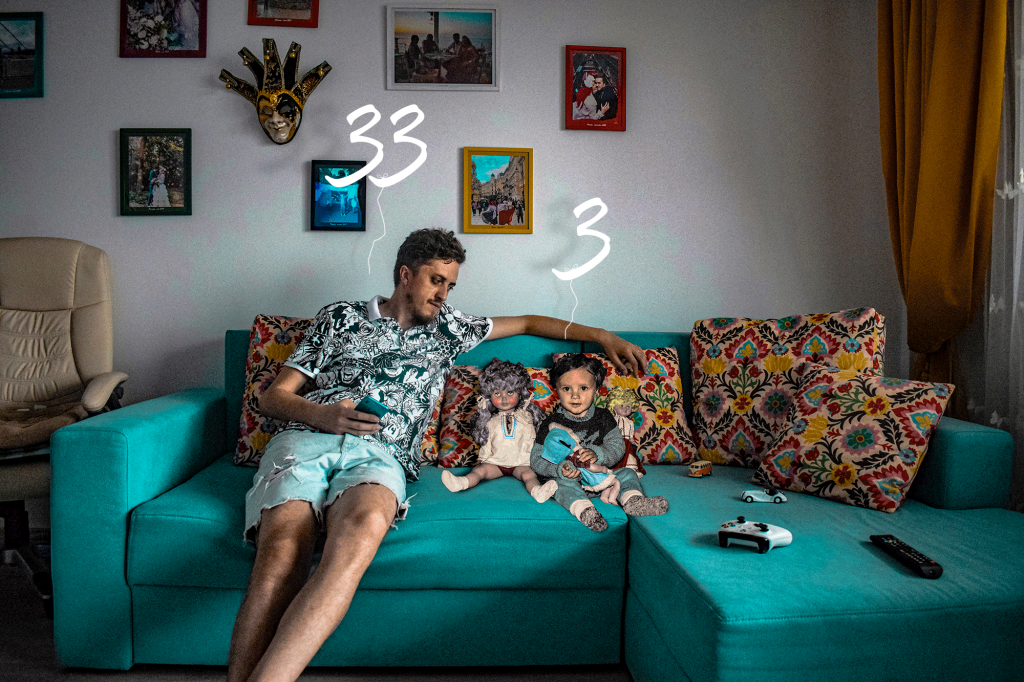 Subsign: Who do you follow for inspiration?
Alexandru: I have a small community on Instagram that I can say we follow and like each other, otherwise on Pinterest I look for inspiration and in everyday events, funny stories, Romanian proverbs.

Subsign: What advice could you give to someone starting out in the creative field of work?
Alexandru: If you like something, practice, practice every day, no matter how little, what others say, just practice. You have to be patient with something you like and that makes you feel good.

Alexandru: Sometimes I start doing something I don't like later or I don't like the idea, what came out, but I give myself time.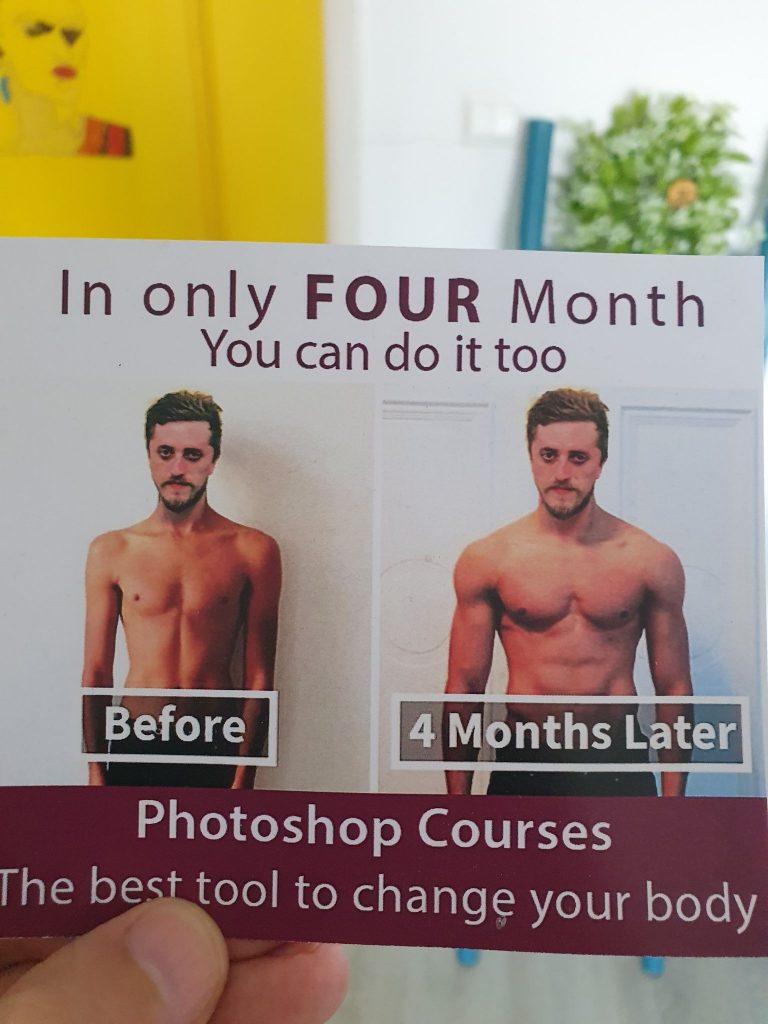 Subsign: If you would have a superpower, what would it be?
Alexandru: I like to travel a lot and as I am writing this, I am positively covid and staying at home. So, if I could teleport myself to an island it would be great.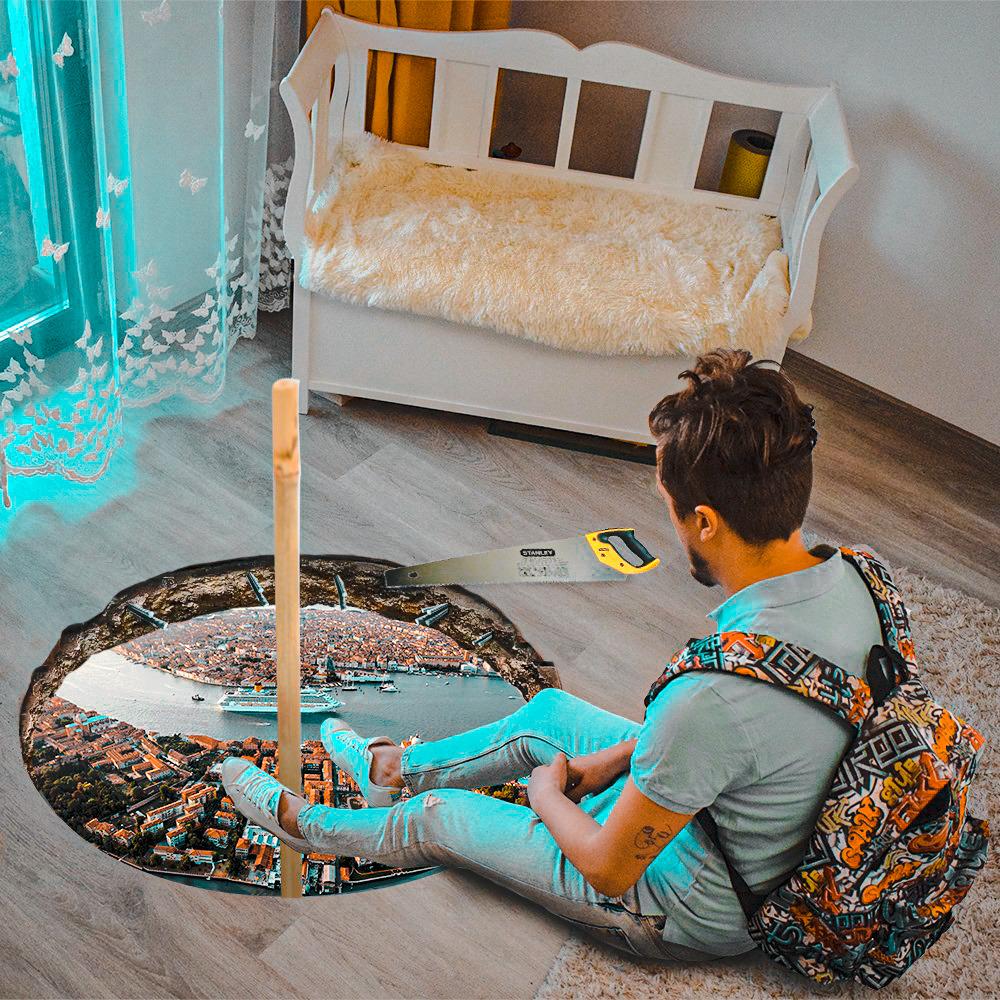 Alexandru: I could get into photoshop but I prefer teleportation.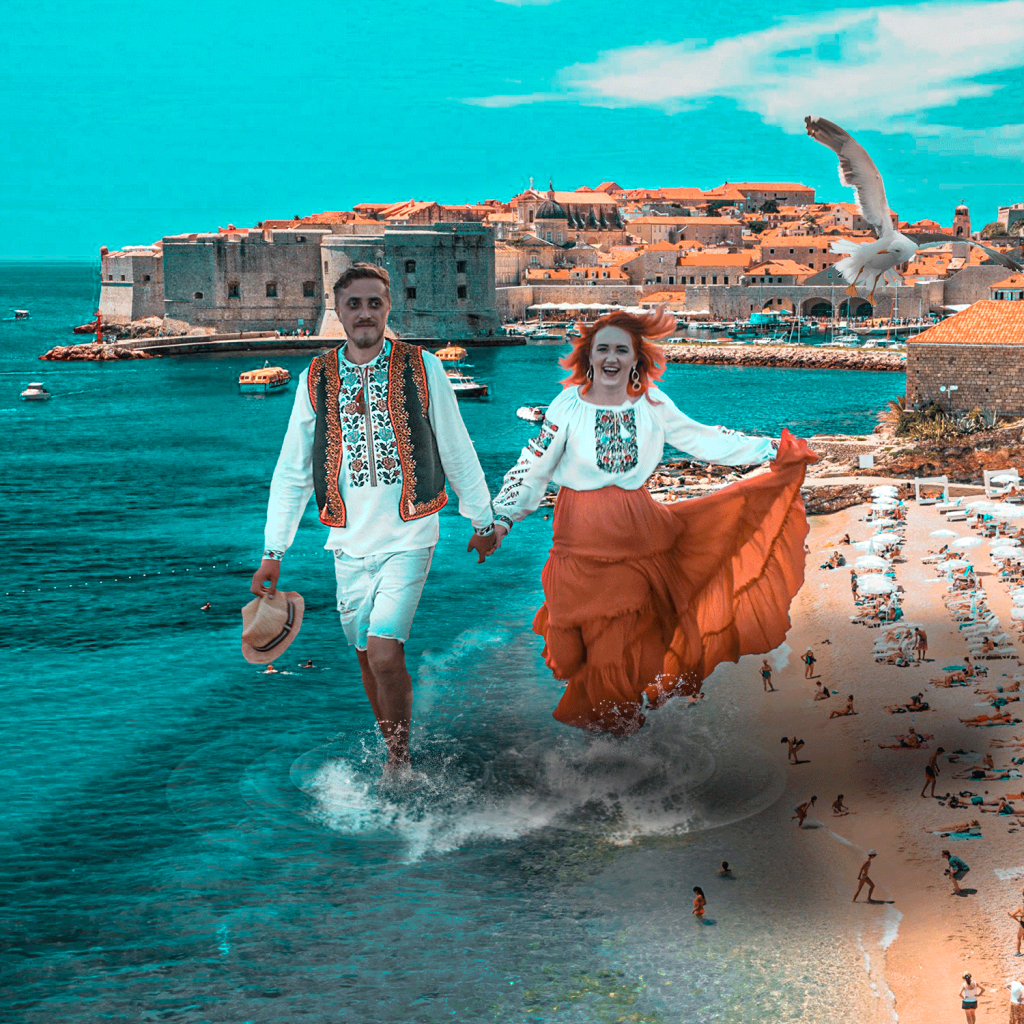 Subsign: Can you recommend for our readers a book, a song, and a movie?
Alexandru: For a quiet mind "The Power Of The Present", I listen to house music (2-hour songs :)) Boris Brejcha for example) and the last movie I watched I don't know, but now I'm watching Modern Family series.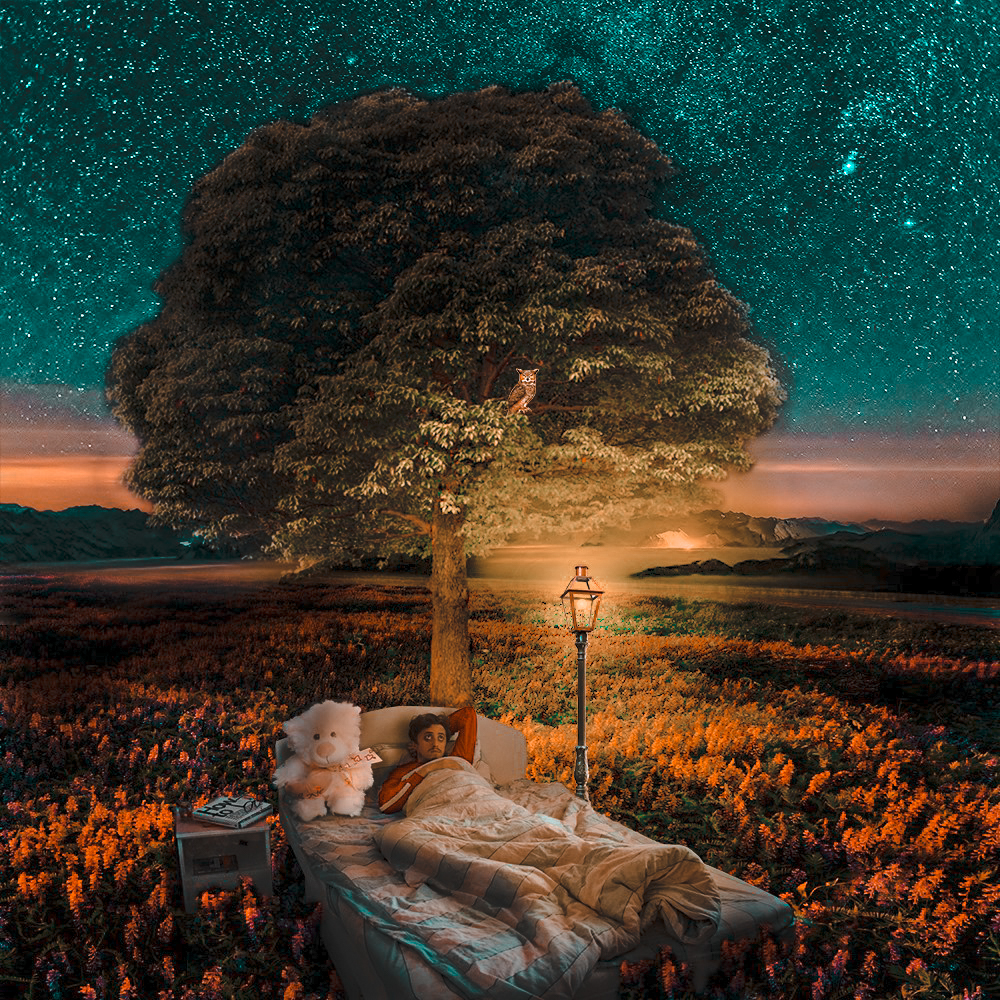 Subsign: If you could throw any kind of party, what would it be like and what would it be for?
Alexandru: I remember going to the sea, going to parties on the beach, hugging strangers and going out to watch the sunrise. I would love to repeat this again.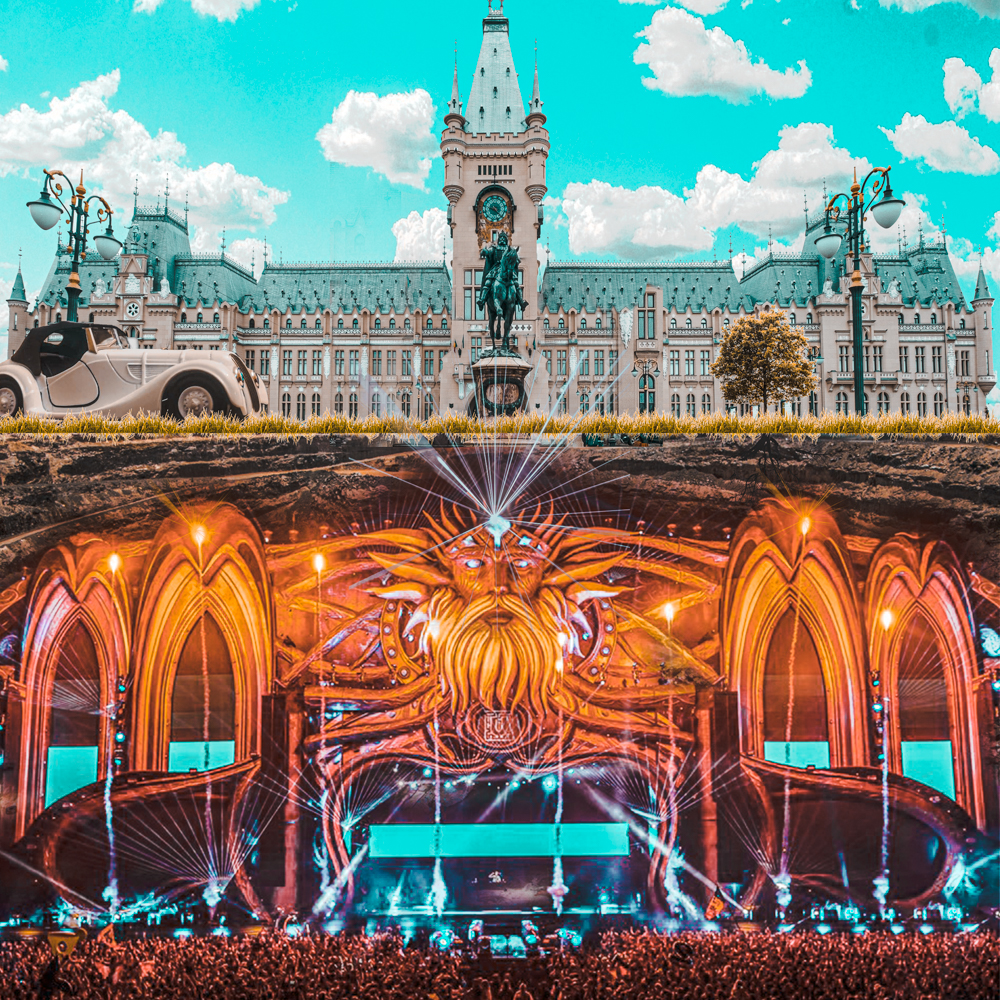 Subsign: What famous people would you invite to the party and why?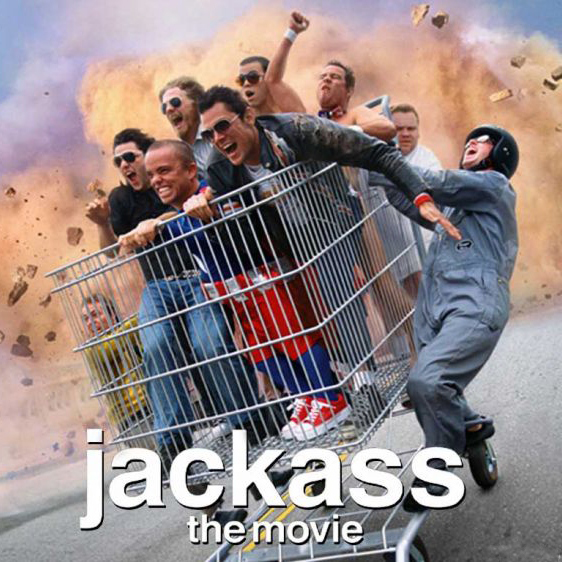 Alexandru: All jackass fellows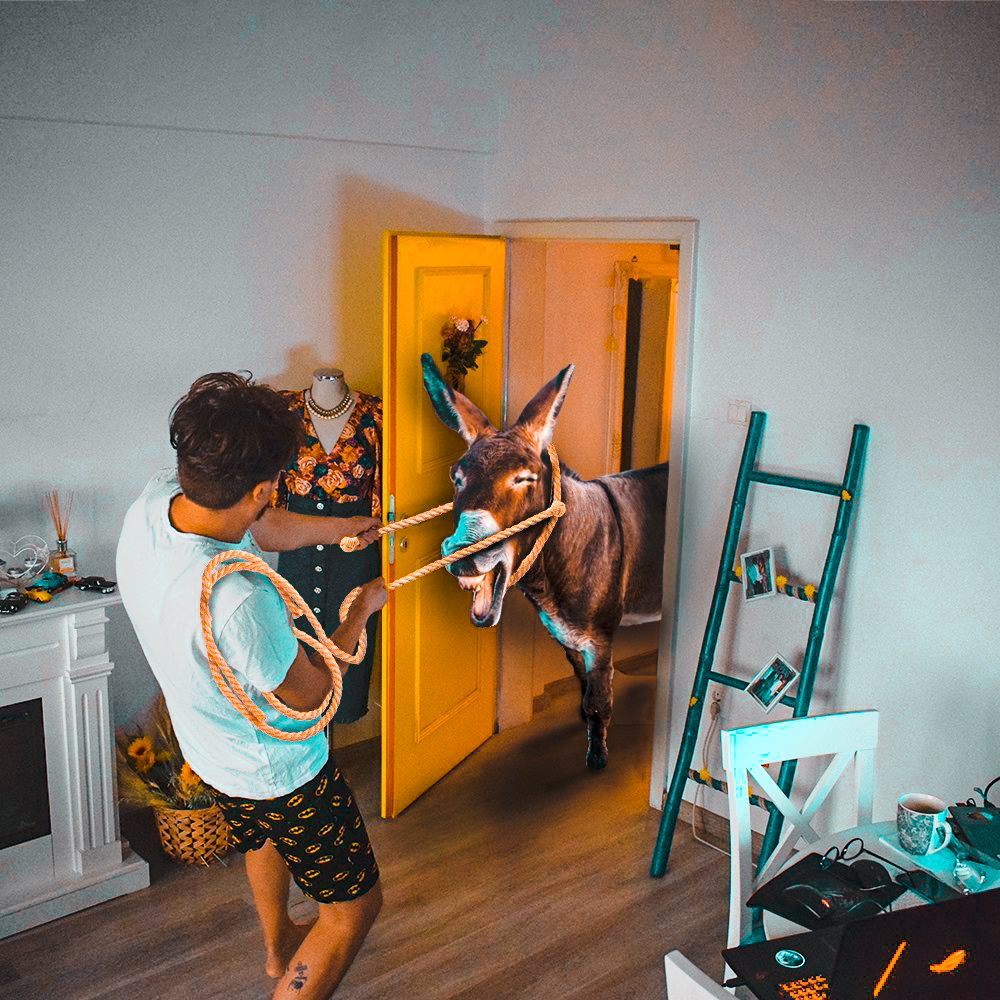 If you know an artist that should be in the spotlight, contact us at maria@subsign.co.
Thank you, Alexandru for being a part of our Spotlight!
For more of Alexandru's work, you can follow his work on the links: Alexandru on Instagram, Alexandru on Dribbble, Alexandru on Facebook.