Year after year, vertical videos were looked upon with ridicule, as the format featured black bars on either side of the picture, making it difficult for viewers to enjoy the content.
The last few years brought a change to all this.
Phones are made to be naturally used in a vertical position
If we look back, we can trace the design of the modern era smartphones to the good old days of the "dumb" phones, when these devices were mainly used for making and receiving calls. In the meantime, TV's and the cinema industry, the most dominant visual medias at the time, has educated people to consume content in a horizontal way, deeming it as the best option.
As we can see, the line of this duality between vertically designed phones (used initially only for calls) and the habit of consumption horizontal visual content has blurred to the point of almost disappearing.
Unsurprisingly, many reports discovered that the habit of consuming content horizontally is changing. The December 2014 MOVR Mobile Overview Report found out that 94% of the time, smartphone owners use their devices vertically.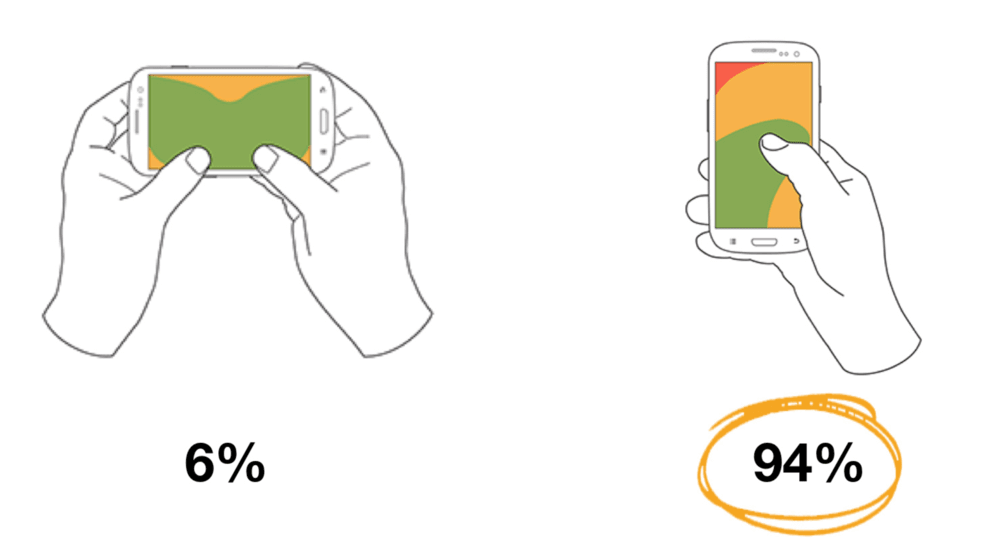 Furthermore, KPCB Research announced in a 2016 study that people in the US are spending 29% of their time using devices that are naturally held vertically. Compared to the 5% registered in 2010, we can see a shift in the way people interact with gadgets.
Social media is accessed mainly from smartphones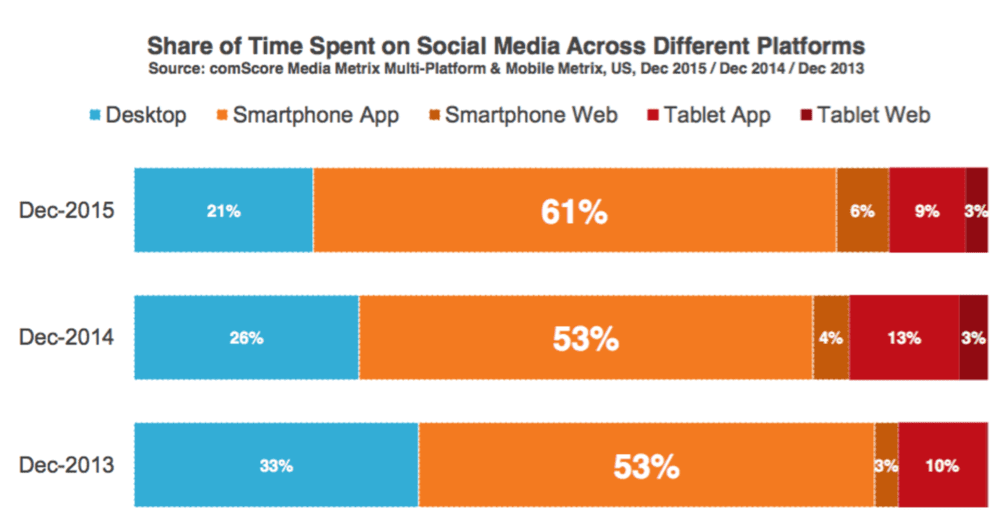 Nowadays, the smartphone is the most used gadget in our lives. Developers worldwide create apps, keeping in mind the thought that people use their phone vertically. Alongside apps, people use smartphones to access social media more and more. As a matter of fact, around 80% of the time, social media is accessed from mobile devices, while 61% of the time from smartphones.
This trend is set to rapidly evolve in the next years in such manner that by 2018 people in the US will spend 3 hours and 20 minutes on their smartphones as opposed to 40 minutes on their desktop.
Naturally, companies need to adapt to the new era.
Friendly Vertical videos
If we look at the most used social media apps we'll notice that:
Facebook
Instagram
Twitter
Snapchat
Youtube (Android version)
enable vertical videos without black borders. They've figured, that the possibilities of convincing users to record videos in landscape mode without creating a discomforting experience are slim to zero, so they've made the vertical video content as pleasing as possible. This also has the benefit of enabling users to engage while watching live videos.
When it introduced the vertical video 2:3 ratio, a Facebook representative stated that:
We know that people enjoy more immersive experiences on Facebook, so we're starting to display a larger portion of each vertical video in News Feed on mobile.
In a similar move, Instagram also introduced the vertical video, stating in a blog post that:
Square format has been and always will be part of who we are. That said, the visual story you're trying to tell should always come first, and we want to make it simple and fun for you to share moments the way you want to.
Conversion rate for vertical video is better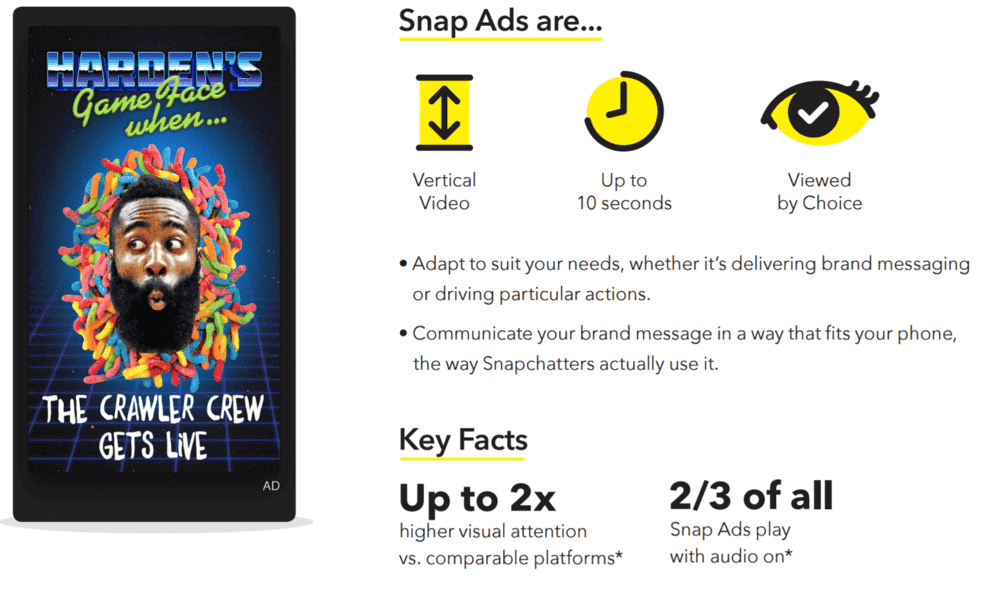 If vertical videos create a more user-friendly experience for smartphone users, it's safe to say that video ads are no different. For instance, when Instagram launched video ads, they were quite open about it, stating:
Since the beginning, we've been thoughtful about rolling out ads on Instagram to give businesses and consumers the best experience possible. And ad formats are no exception. Portrait has long been available on the platform for posts, and is a common format for consuming mobile content
Moreover, Snapchat, the pioneer of vertical videos in social media revealed that the vertical video ad completion rate was 9 times higher than the horizontal ones. Snapchat's internal research also reveals that the visual attention of vertical video ads is 2 times higher than that of comparable platforms.
People always look for the easiest way
That's a simple truth. When people scroll on their phone, they want their experience to be as smooth as possible. The simple act of turning their phone to view a landscape video is almost always annoying as it disturbs the flow, damaging the overall experience. By not embracing this fact, you, as a marketer risk losing their attention, or even worse antagonizing the brand audience.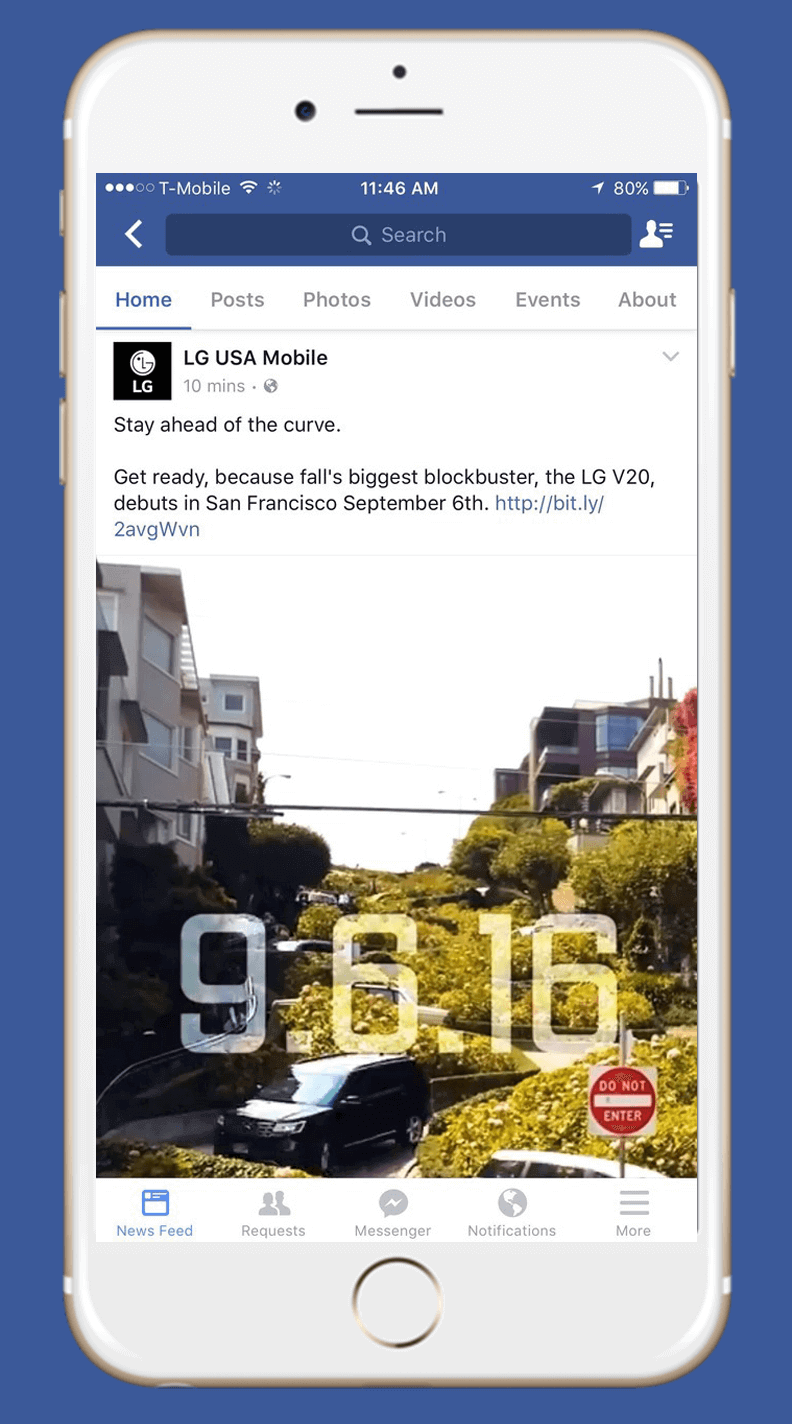 This thing is probably best showcased by former New York Times video producer and researcher, Zena Barakat:
As a person who makes videos, I was like, 'You're not seeing it the way we intended it!' And they were like, 'We don't care!' They found it so uncomfortable to hold the phone the other way, and they didn't want to keep switching their phones back and forth.