Project Overview.
Project Title: Smoken Store
Client: Smoken Fruits
Project Date: March 2022
Project Type: Branding, Consultancy, Rebranding, Copywrite, UX / UI, Graphics, Photo & Video Production, Web design, Web dev, SEO Strategy, SEO implementation
Project Goals:
1. Rebrand for Cohesion: Create a cohesive and modern brand identity that resonated with a diverse customer base. Ensure that the rebranding elements reflect the brand's values and position it as a trusted and contemporary smoking accessories provider.
2. Elevate User Experience: Create an ecommerce website to provide an exquisite and user-friendly experience. Enhance product presentation and ease of navigation to increase user engagement and encourage online sales.
3. Organic Traffic Growth: Implement a robust SEO strategy to drive organic traffic to the website. Improve visibility on search engine results pages (SERPs) for relevant keywords, considering the restrictions on paid online advertising within the niche.
4. Visual Enhancement: Create new and attractive visuals to present products in a visually appealing manner. Use high-quality images and graphics that convey the essence of the brand and the products' quality.
5. Content Enhancement: Develop persuasive product descriptions and informative content that educates customers about the products, their benefits, and proper usage.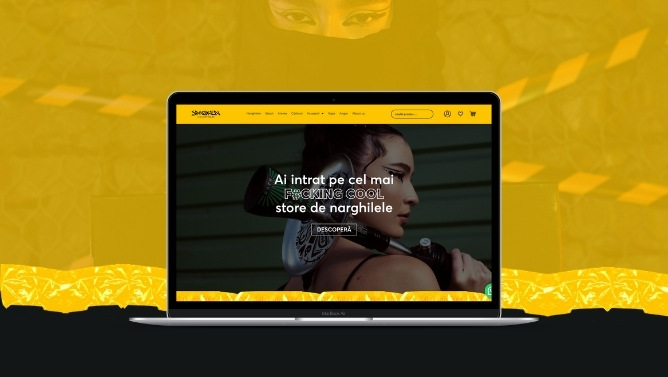 Introduction.
Smoken Store, a global leader in smoking accessories, sought a comprehensive branding and digital transformation to navigate the challenge of promoting their products in a niche that restricts online advertising (no paid ads). The project aimed to enhance their online presence, improve user experience, and drive organic traffic through solid SEO strategies.
The Challenge.
Lack of Brand Cohesion: Smoken Store lacked a cohesive brand identity that could resonate with their diverse customer base. This inconsistency affected brand recognition and loyalty.
Lack of the Website: Smoken Store faced the challenge of not having a dedicated website, making it challenging to establish an online presence and engage with customers effectively.
Advertising Restrictions: Being in a niche with strict limitations on online advertising, Smoken Store faced the challenge of finding alternative ways to attract organic traffic and engage their audience effectively.
Solution.
Our agency initiated a multifaceted approach to address these challenges, starting with a comprehensive consultancy phase to understand Smoken Store's objectives and target markets.
The project involved a complete rebranding, including:
Logo and Brand Identity Redesign: Crafting a visually appealing and memorable brand identity.
Copywriting: Developing compelling and informative product descriptions and content.
UX/UI Design: Creating an intuitive, user-friendly ecommerce website.
Graphics: Designing captivating visuals to enhance product presentation.
A robust SEO strategy was implemented, including:
SEO Consultation: Identifying niche-specific keywords and content opportunities.
SEO Implementation: Optimizing website structure, content, and metadata for search engines.
Content Creation: Producing informative and engaging blog posts and product descriptions.
Technical SEO: Enhancing website speed, mobile-friendliness, and user experience.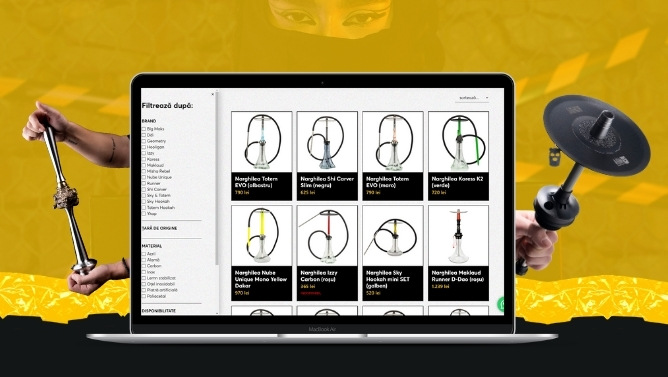 Process.
The project was divided into several stages, including:
Consultation and Research: Analyzing market trends, competition, and customer behavior.
Rebranding: Developing a fresh brand identity, logo, and visual assets.
Website Redesign: Designing an aesthetically pleasing and functional ecommerce platform.
Copywriting and Content Creation: Crafting persuasive product descriptions and educational content.
SEO Strategy and Implementation: Deploying SEO tactics to improve organic search visibility.
Testing and Quality Assurance: Ensuring the website's functionality and SEO effectiveness.
Deployment: Launching the new ecommerce website.
Training: Providing Smoken Store staff with website management training.
Execution.
The rebranding efforts resulted in a visually appealing and cohesive brand identity that resonated with customers across various international markets.
The new ecommerce website featured a user-friendly design, intuitive navigation, and informative product descriptions.
Robust SEO strategies led to a significant improvement in organic search rankings, driving increased organic traffic.
Results.
Constant organic traffic and +8% conversion rate.
Main keywords rate increasing constantly.
Solid brand identity.
Engros sales via website.
Client Testimonial.
Very nice team and the work they do. They take your vision of a project and bring it to the next level. Quick in communication and execution. Adaptive, flexible, and will always say "NO" whenever it feels for sure you're making a mistake. Pleasure to work with them.
Conclusion.
The Smoken Store Branding and Ecommerce Transformation project successfully revitalized the brand's identity, online presence, and sales performance, enabling them to thrive in a niche with stringent advertising restrictions.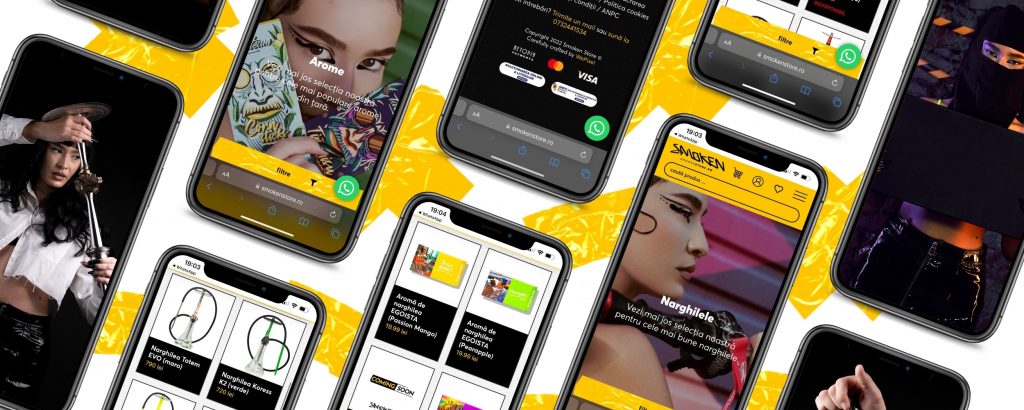 Feel free to send us an email at hello@subsign.co for collaborations or help with your brand's presence and content.
Branding , Design , Development , SEO