Travis Tourism.
This project was nominated at Webstock Awards 2017 in the Innovation category alongside Sprite, McDonalds, Bitdefender and Samsung.
For the past 15 years Travis Tourism has been a standard in the tourism services sector in Romania, especially in Iasi and Bucharest.
In 2010 they received their IATA accreditation and Austrian Airlines gave them the status of "Austrian Travel Partner". But the strategic growth didn't stop there, in 2015 they joined the global alliance ATG - AllStars Travel Group, thus having the focus of serving large multinational companies.
In 2017, Travis celebrates its 15th anniversary and to mark this event they wanted us to develop a unique campaign that will raise awareness.
Advertising and Marketing Plan, Digital Marketing, Digital Brand Development, Social Media, Facebook App, Communication Strategy, Social Media marketing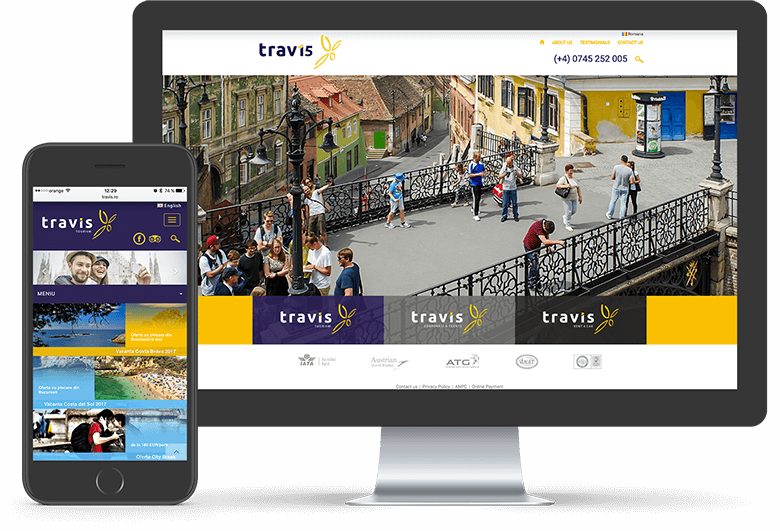 The Challenge.
Despite its history of operating in the local market of Iasi, Romania, Travis Tourism has never fully stepped into the digital sphere when it comes to promoting its services or raising awareness on their brand.
The strong B2B partnerships and corporate services that Travis offers, have left the focusing more on this side and neglecting the communication with the B2C sector.
Seeing how the tourism field is a very volatile and competitive one, the need to capitalise on every opportunity is now more important and vital than ever.